Armageddon Grand Finale 2023: Gukesh beats So 2-0
D Gukesh defeated Wesley So on the first day of Armageddon Championship Series 2023 Grand Finale. The India no.1 convincingly defeated So in both games. Gukesh had never won a rated Blitz game against the former World Fischer Random champion. Last evening, he was determined to change that statistic. Jan-Krzysztof Duda (POL) defeated Sam Shankland (USA) 2-0. Gukesh will face Duda on Sunday 17th September. Since it is a double elimination event, So will face Shankland on Saturday 16th September. Today, GM Koneru Humpy will play against IM Bibisara Assaubayeva (KAZ) from 7 p.m. local time, 10:30 p.m. IST. Who do you think will win that match? Photo: World Chess
Humpy set to face Bibisara today
GM D Gukesh had lost all three rated Blitz games he played against GM Wesley So. Two of them occurred at Tata Steel Chess India 2022, the third one happened few months ago at 11th Norway Chess 2023 in the opening day Blitz. However, this is a different Gukesh, much stronger and better adjusted to the faster time controls. He qualified to the Grand Finale by winning Armageddon Championship Series 2023: Asia and Oceania back in April this year for a reason.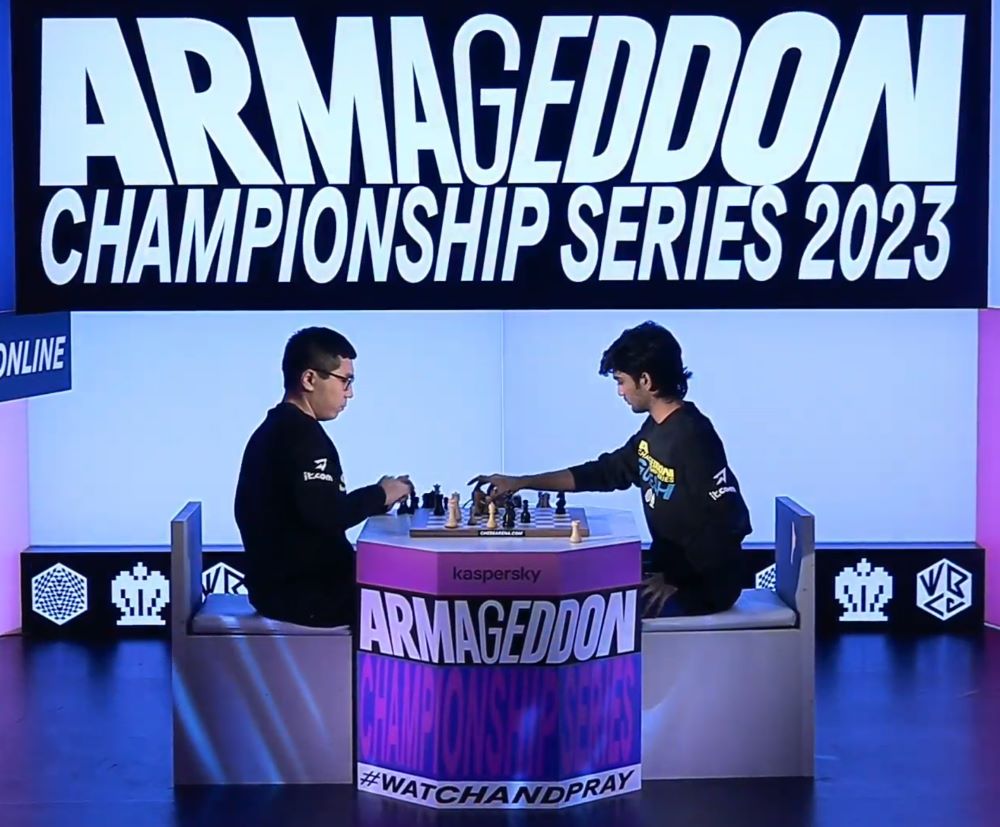 Gukesh - So, Game 1
15...Ne8? fell into a neat tactic 16.Rb1 Qc7 17.Ba5 Qd6 18.c5 Qe6 19.Bxd8 White gained an exchange and Black had no compensation for it. Gukesh won the game in the next few moves.
So - Gukesh, Game 2
White couldn't capitalize on Black's king being stranded at the center of the board. 31.Rc2 b5 32.axb5 axb5 33.Qe2 Kf7 34.Nxg4? a desperate knight sacrifice did no good Nxg4 and Black won the game in another ten moves.
Replay the live streams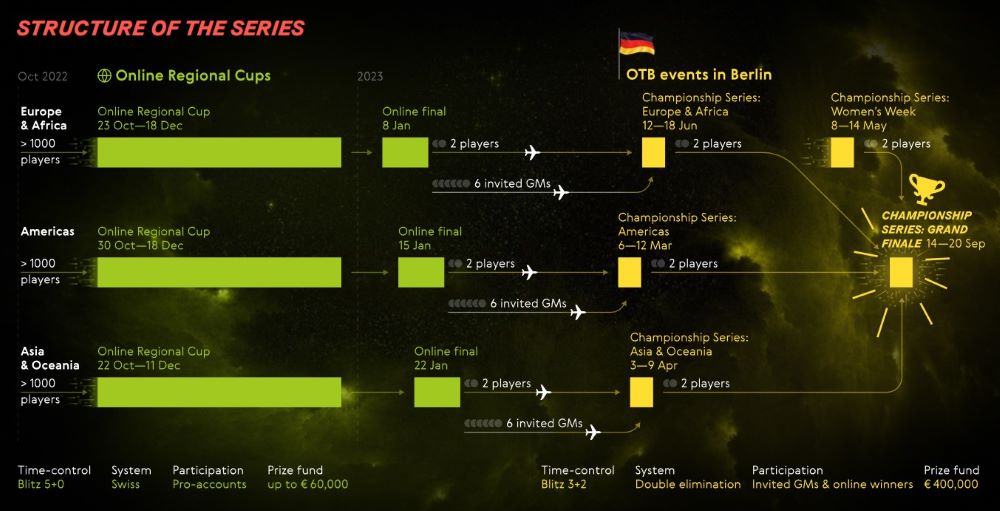 Replay Day 1 games
Prize fund
The total prize fund - €200000. Top two prizes are: €80000 and €40000 each respectively.
Grand finale brackets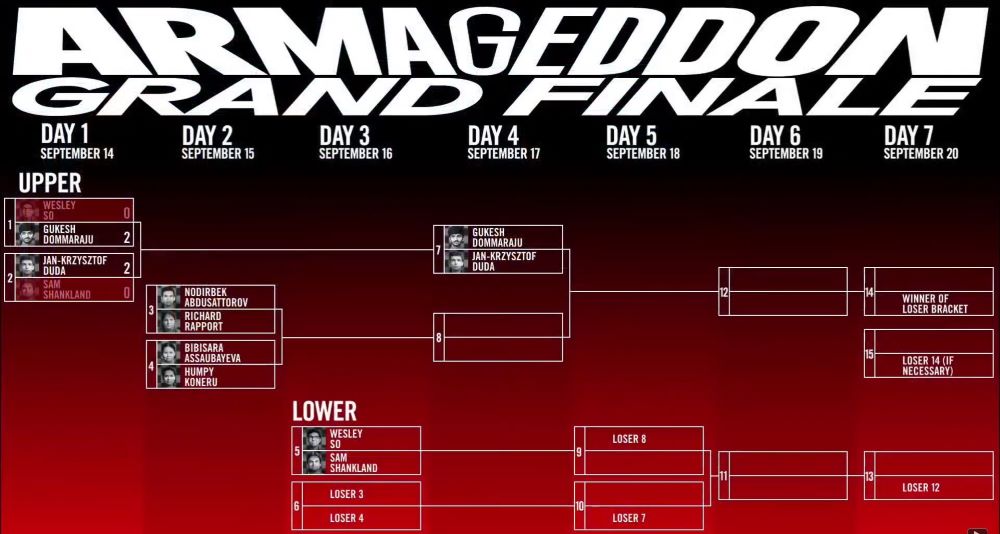 Links
---