Shanghai Haiwan 2019: When you play well and still lose
The Shanghai Haiwan New Star International 2019 is a fine initiative by China. They have invited four talents from India, Iran, Russia and Armenia to take on four Chinese youngsters. The eight of them fight for the title in a round robin event along with the first prize of 40,000 CYN (Rs.4,00,000). After five rounds GM Haik Martirosyan and GM Bai Jinshi are leading the event with 3.5/5. India's D. Gukesh has had a tough time at the tournament as he has slumped to three loses against Bai Jinshi, Dai Changren and Arash Tahbaz. It might seem that Gukesh isn't really playing well. But sometimes your result doesn't depict your level of play. What happened in those games and why did Gukesh lose three of his games? We analyze in this report.
Chess players often face this situation when they are playing well, but the results do not pan out as per their expectations. This is what Gukesh is facing at the Shanghai Haiwan New Star International Chess 2019. After a solid draw in round one against Semen Khanin, Gukesh has lost three games in the next four rounds. Let's have a look at these battles.
Gukesh vs Bai Jinshi
Bai Jinshi is one of China's biggest hopes to become a world class player. The duel between him and Gukesh was looked forward to with great excitement.
Gukesh vs Bai Jinshi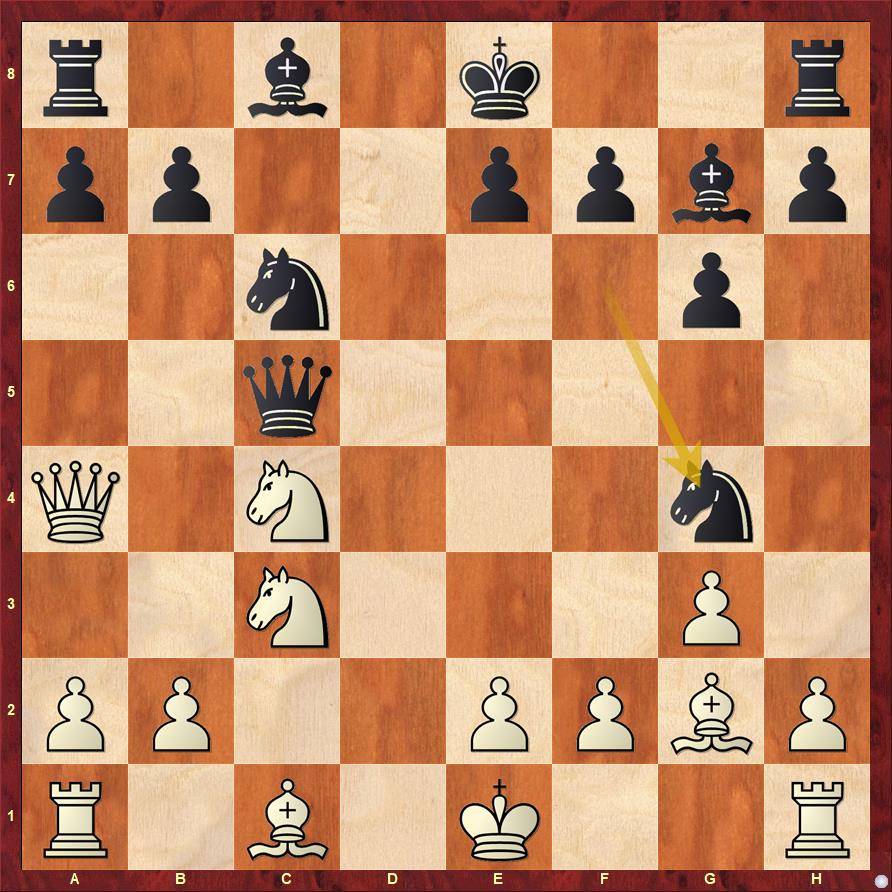 Gukesh could have simply taken on c6 and played Na5 with a fine position. But he was in a fighting mood and went for Ba3!
It was important for Gukesh to find the move Rd5! followed by Bd6+ with this he would have completely cut off the communication between the black pieces. However, the Indian GM went for Qf4 and after Ne5 followed by Rae8, Black had coordinated himself and the game was lost.
Dai Changren vs Gukesh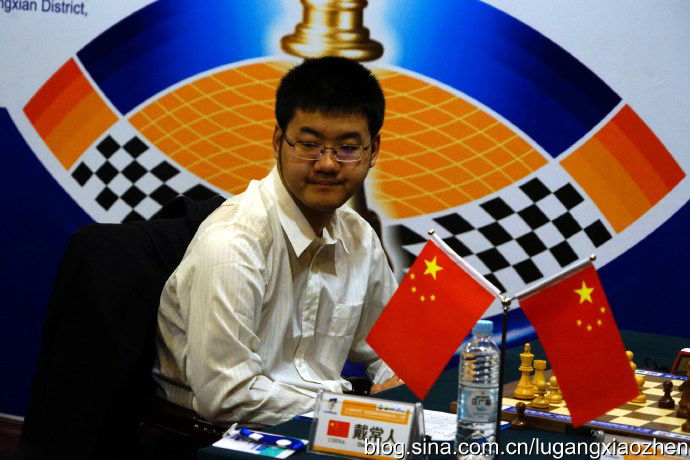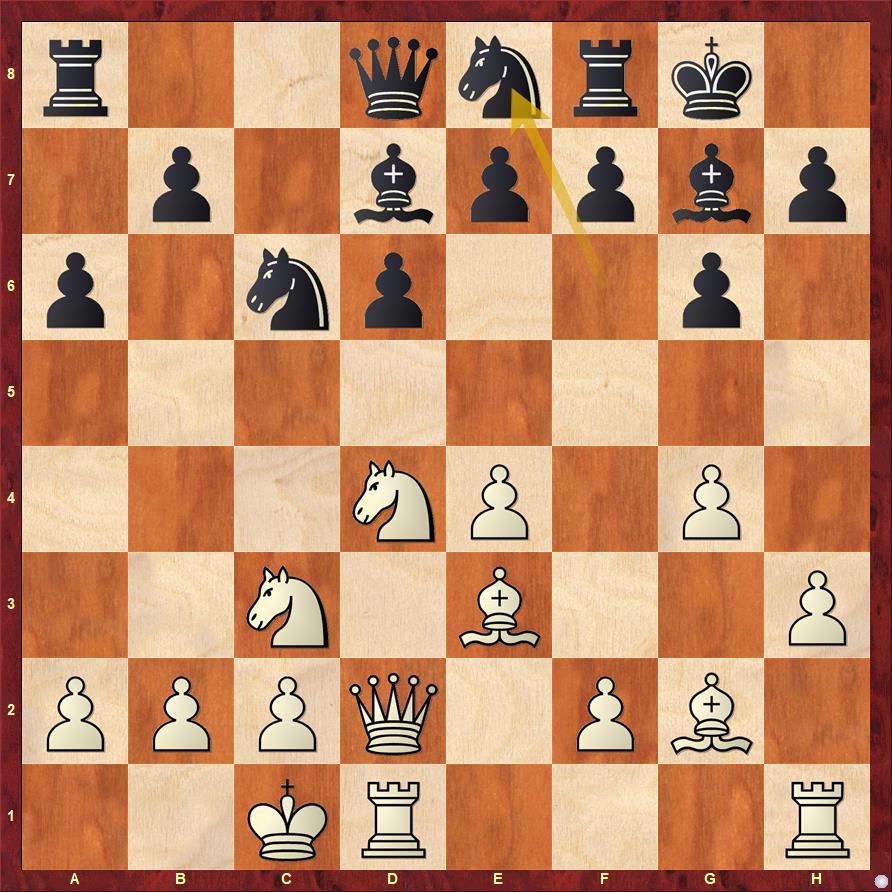 Gukesh vs Arash Tahbaz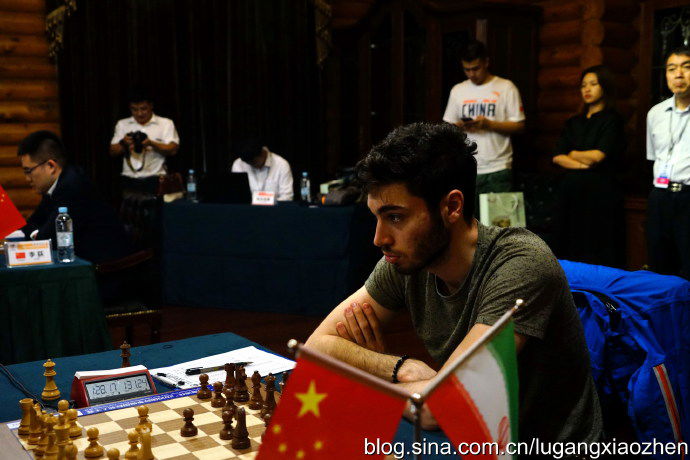 Gukesh vs Arash Tahbaz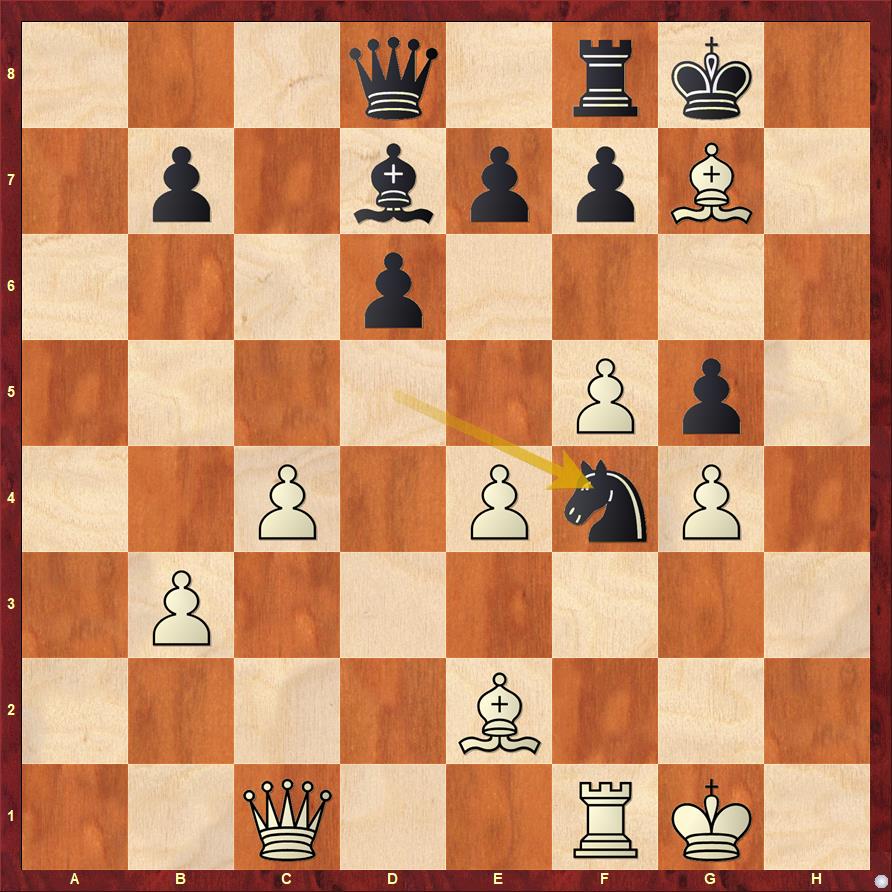 Rank after Round 5
| | | | | | | | | | | |
| --- | --- | --- | --- | --- | --- | --- | --- | --- | --- | --- |
| Rk. | SNo | | Name | FED | Rtg | Pts. | TB1 | TB2 | TB3 | TB4 |
| 1 | 4 | GM | Martirosyan Haik M. | ARM | 2608 | 3,5 | 0,5 | 2 | 8,75 | 2,0 |
| 2 | 5 | GM | Bai Jinshi | CHN | 2591 | 3,5 | 0,5 | 2 | 7,00 | 1,0 |
| 3 | 2 | IM | Dai Changren | CHN | 2512 | 3,0 | 0,0 | 2 | 6,25 | 1,5 |
| 4 | 7 | GM | Li Di | CHN | 2538 | 2,5 | 1,0 | 2 | 6,25 | 1,5 |
| 5 | 3 | GM | Liu Yan | CHN | 2524 | 2,5 | 0,0 | 1 | 5,50 | 1,0 |
| 6 | 6 | IM | Tahbaz Arash | IRI | 2471 | 2,0 | 0,0 | 1 | 4,00 | 1,0 |
| 7 | 1 | IM | Khanin Semen | RUS | 2503 | 2,0 | 0,0 | 0 | 5,00 | 1,5 |
| 8 | 8 | GM | Gukesh D | IND | 2535 | 1,0 | 0,0 | 0 | 2,25 | 0,5 |
Ranking crosstable after Round 5
| | | | | | | | | | | | | | | | | | |
| --- | --- | --- | --- | --- | --- | --- | --- | --- | --- | --- | --- | --- | --- | --- | --- | --- | --- |
| Rk. | | Name | Rtg | FED | 1 | 2 | 3 | 4 | 5 | 6 | 7 | 8 | Pts. | TB1 | TB2 | TB3 | TB4 |
| 1 | GM | Martirosyan Haik M. | 2608 | ARM | * | ½ | ½ | 1 | | + | ½ | | 3,5 | 0,5 | 2 | 8,75 | 2,0 |
| 2 | GM | Bai Jinshi | 2591 | CHN | ½ | * | | ½ | | ½ | 1 | 1 | 3,5 | 0,5 | 2 | 7,00 | 1,0 |
| 3 | IM | Dai Changren | 2512 | CHN | ½ | | * | 1 | 0 | | ½ | 1 | 3,0 | 0,0 | 2 | 6,25 | 1,5 |
| 4 | GM | Li Di | 2538 | CHN | 0 | ½ | 0 | * | 1 | 1 | | | 2,5 | 1,0 | 2 | 6,25 | 1,5 |
| 5 | GM | Liu Yan | 2524 | CHN | | | 1 | 0 | * | ½ | ½ | ½ | 2,5 | 0,0 | 1 | 5,50 | 1,0 |
| 6 | IM | Tahbaz Arash | 2471 | IRI | - | ½ | | 0 | ½ | * | | 1 | 2,0 | 0,0 | 1 | 4,00 | 1,0 |
| 7 | IM | Khanin Semen | 2503 | RUS | ½ | 0 | ½ | | ½ | | * | ½ | 2,0 | 0,0 | 0 | 5,00 | 1,5 |
| 8 | GM | Gukesh D | 2535 | IND | | 0 | 0 | | ½ | 0 | ½ | * | 1,0 | 0,0 | 0 | 2,25 | 0,5 |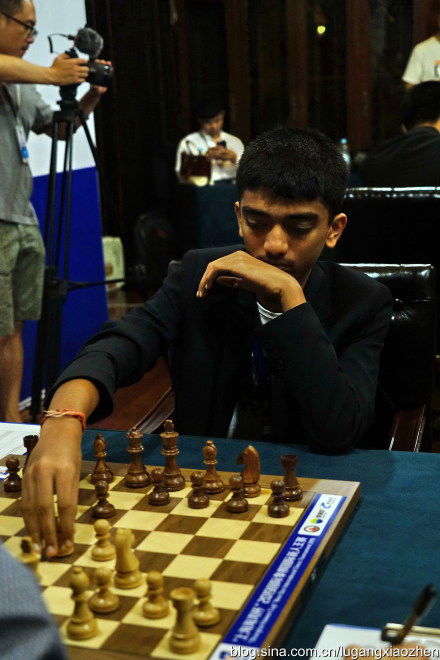 Live games
Completed games
---