India wins a historic Silver at World Women's Team Championship 2021
Indian women won the ever alluring medal at the World Women's Team Championship 2021. While India was not favorite to win the event or know the complete lineup until few days before the event, they braved all odds, made the most out of it and played some inspirational chess. Harika, Vaishali, Tania, Bhakti and Mary everyone contributed to the team whenever required. Coaches Abhijit Kunte and Shyam Sundar provided crucial support and made critical decisions. CFR Team was dominant throughout the tournament as they won all eleven matches in this event. Apart from Ukraine, India is the only other team who lost a match against CFR Team by narrow margin in the entire tournament. Photo: Niki Riga/FIDE
A Silver lining for India
Indian women have etched their names in history as they won their first-ever medal at World Women's Team Championship 2021 at Sitges, Spain. Harika spearheaded the team and remained undefeated throughout the event. She won an individual Silver medal on Board no.1. Mary Ann Gomes won the individual Bronze medal on Board no.3.
Finals: Duel 1: CFR Team - India: 2.5-1.5
Harika scored the sole victory, Vaishali and Bhakti lost, Mary drew her game. Harika capitalized on her chance when GM Aleksandra Goryachkina decided not to capture the bishop.
Goryachkina - Harika
33.Nxe5 Qxe5 34.Qxa7 and the position is still playable for White. However, 33.Qa5 Bc7 34.Qxa7 d3 35.Ra2 Bb6 allowing the bishop to stay on the board proved to be fatal for White.
IM Vaishali made a tactical error against GM Alexandra Kosteniuk.
Vaishali - Kosteniuk
30.Rcd1 would have continued the fight as it was not easy for Black to remove the knight from c4. 30.Rd5 cost an exchange 30...fxe4+ 31.Kxe4 Rf4+ 32.Ke3 Rxd5 33.Nxe5 g5 and it's all over for White.
IM Bhakti Kulkarni's passive-aggressive approach against GM Kateryna Lagno did not work out in her favor. It cost her an exchange, however she kept fighting till the very end, eventually getting an interesting endgame.
Lagno - Bhakti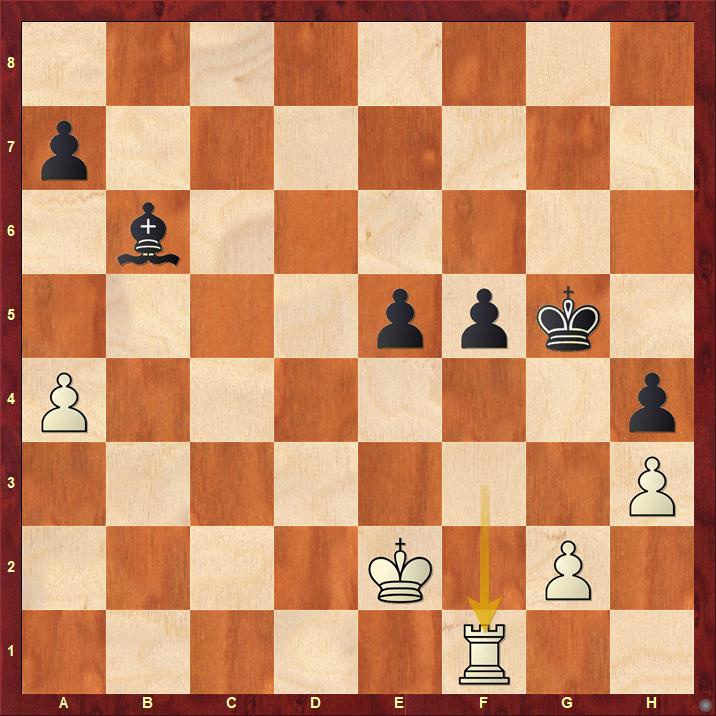 Despite having a difficult position, there is still a bit of play left here for Black. However, 45...f4 completely turned things in White's favor. Perhaps 45...Bd4 or e4 would have only prolonged the inevitable.
WGM Mary Ann Gomes was better for the majority of the game against IM Alina Kashlinskaya. She tried to make the most out of the extra pawn.
Mary - Kashlinskaya
According to the computer, White's best choice was 38.Bxe5 Nxe5 39.Be2. It is quite difficult for a human to go for a queen-bishop vs. queen-knight endgame especially in time scramble and high-pressure situation. The game continued 38.Qa8+ Kh7 39.Qxc6 Bxc3 40.Qa6 Qc2+ 41.Qe2 and it veered into a draw.
Duel 2: India - CFR Team: 1-3
Harika and Vaishali drew, Tania and Mary lost their respective games. Once again, Harika gave her all against Goryachkina.
Harika - Goryachkina
White unfortunately cannot try too hard on the kingside 22.f5 will be met with 22...Qa3 23.Bc1 Qxc3 24.Qxc3 Bxc3 25.exf6 Rxf6 26.Rxg7+ and the end result would be the same as what happened in the game.
Vaishali tried to create chances for herself, but Kosteniuk would not budge. She played solid and eventually forced a draw.
IM Tania Sachdev managed to create an imbalance against GM Kateryna Lagno.
Tania - Lagno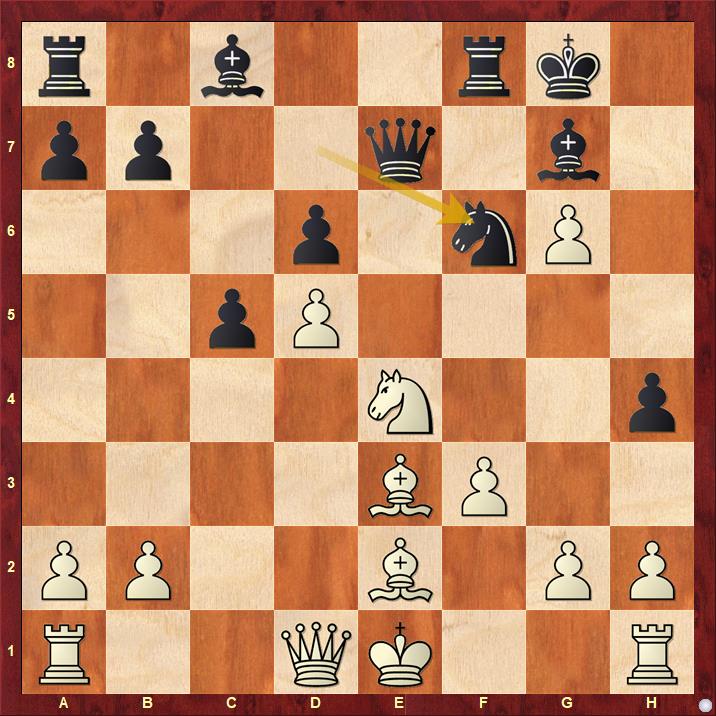 18.Bg5 leads to a bunch of pieces getting exchanged 18...Bf5 19.Nxf6+ Bxf6 20.Bxf6 Qxf6 21.Qd2 and still it is not enough for White to create or gain anything substantial.
Mary went wrong early in the opening and could not get out of the gate against IM Polina Shuvalova.
Photo Gallery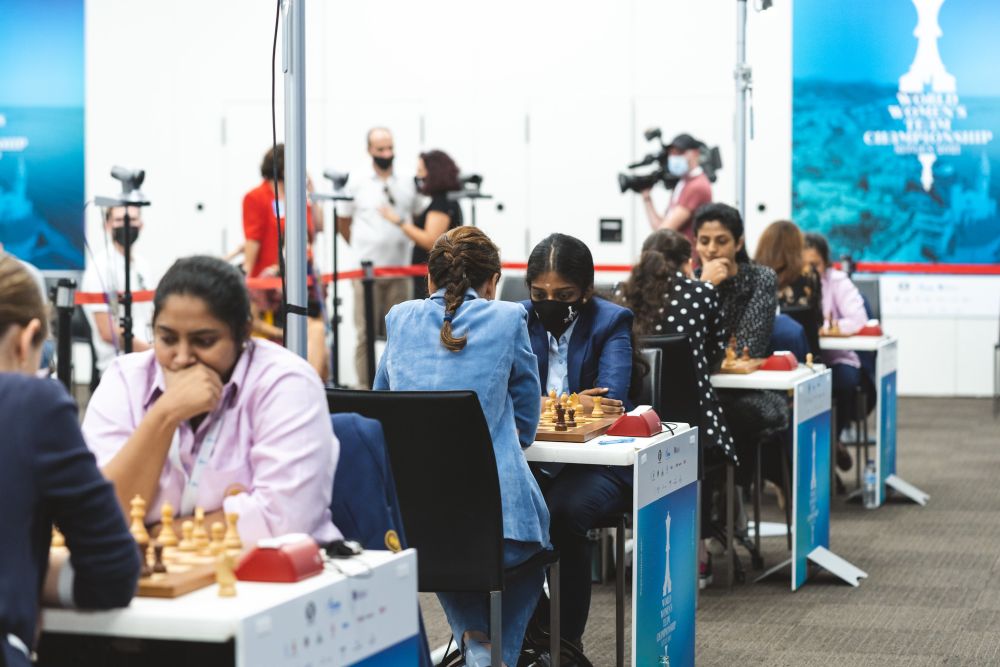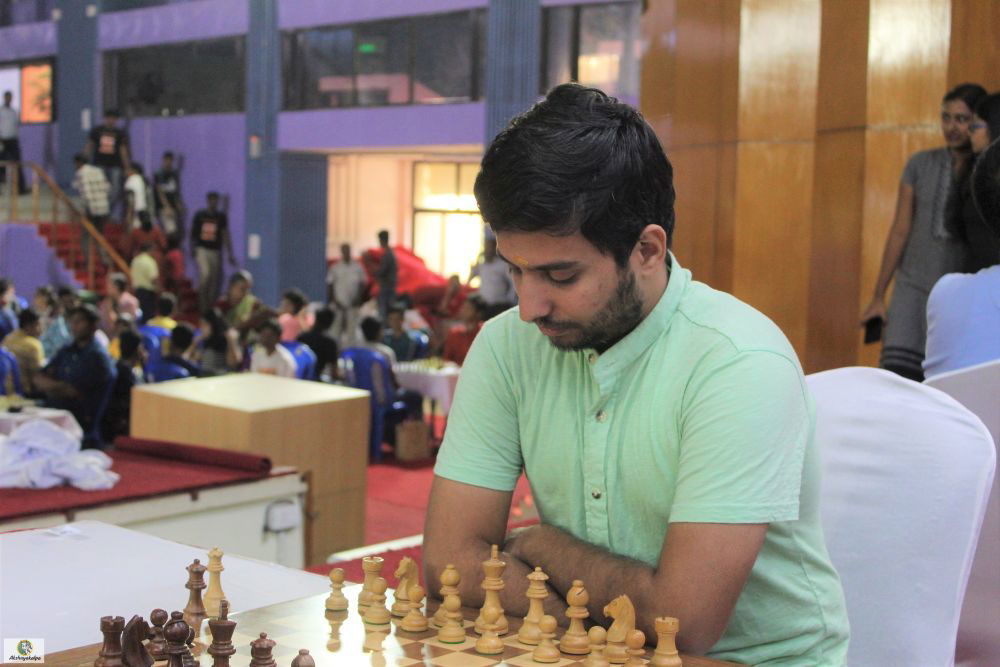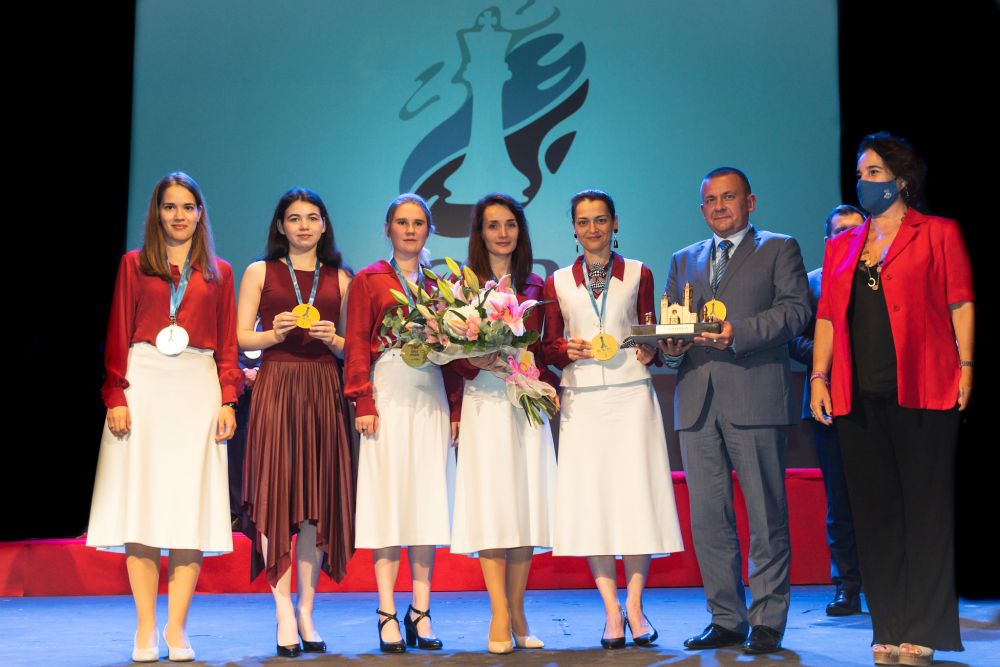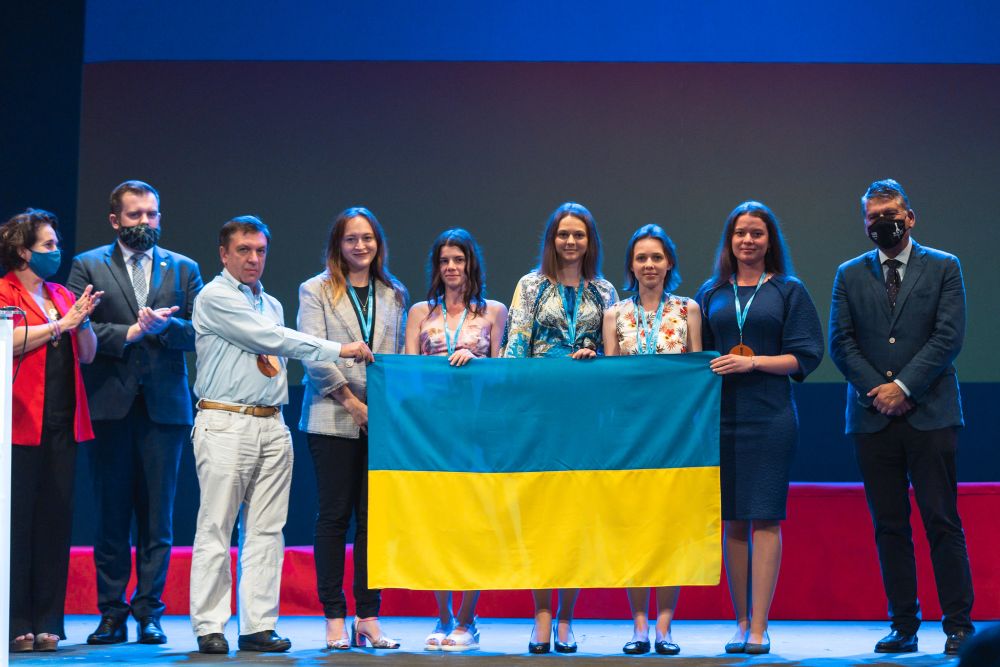 How the chess universe reacted
The seven-time world champion Vishy Anand
Reigning World Rapid champion Humpy
Two-time Indivdual Gold medal winner at World Teams, GM Surya Sekhar Ganguly
Indian super coach GM R B Ramesh
Vice-Captain to the Gold medal-winning Indian team at FIDE Online Olympiad 2020, GM Srinath Narayanan tweeted
The spearhead of the Indian team, Harika
Replay the live stream
Replay Final games
Time Control
The time control is 45 minutes + 10 seconds increment for the entire game, for tie-breaks - 3 minutes + 2 seconds increment.
Links
---