MPL 34th National U-14 R5-6: John Veny Akkarakaran and Shreya Hipparagi gain sole lead
John Veny Akkarakaran (KER) continues his winning streak. He scored a double hat-trick 6.0/6 to gain sole lead at MPL 34th National Under-14 Open Chess Championship 2022. He beat CM Daakshin Arun (TN) and Shaik Sumer Arsh (TEL) convincingly. Top seed CM Om Manish Kadam (MAH) and Ethan Vaz (Goa) are trailing by a half point each. In the Girls section, Shubhi Gupta (UP) survived a scare against Sannidhi Bhat (MAH). Her luck ran out against Shreya G Hipparagi (MAH) who capitalized on her opportunity to beat Shubhi and gain sole lead 5.5/6. Round 6 starts today at 9:30 a.m. IST. Photo: Aditya Sur Roy
John Veny Akkarakaran scores a double hat-trick
Five girls are trailing the leader by a half point at 5.0/6 each. They are - top seed Mrittika Mallick (WB), Rajanya Datta (WB), Aanya Roy (MAH), Sneha Halder (WB) and Sannidhi Bhat (MAH). The tournament leaders John and Shreya will face the top seeds of the Open and Girls section, Om Kadam and Mrittika Mallick respectively in Round 7.
Open Round 5: Om - Koustuv: 1-0
Top seed of the tournament, CM Om Manish Kadam (MAH, 2144) got himself a good opportunity against Koustuv Dash (ODI, 1910).
37.Ree3 allowed Black to save the day Rxd5. Can you find out the definitive way for White to win the game in the above position?
Round 6: Sumer - John: 0-1
Shaikh Sumer Arsh (TEL, 1999) made an incorrect decision to trade queens in a queen, knight and many pawns endgame. John Veny Akkarakaran (KER, 1855) accepted the offer and liquidated the position into a completely winning knight endgame.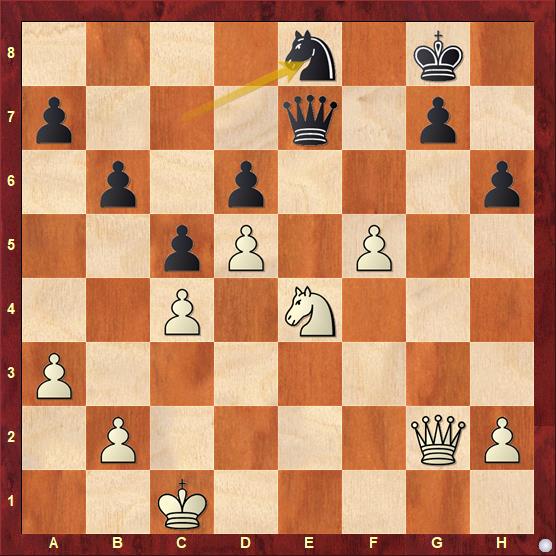 37.Qg4 Qe5 38.h4 would have been fine. Even if Black offers a knight exchange via f6, White can accept it as the resultant queen ending is still balanced. What White cannot afford here is liquidate the position into a knight or pawn ending. The reason is simple, White's pawns are overstretched which the black king can reach sooner than white's. Hence, 37.Qe2 Qe5 38.Ng3 Qxe2 39.Nxe2 Kf7 is completely winning for Black because the black king can quickly advance towards the center compared to his opponent.
Girls Round 5: Shubhi - Sannidhi: 0.5-0.5
The reigning Maharashtra State Under-14 Girls champion Sannidhi Ramakrishna Bhat (1373) was completely winning in the final moments of the endgame against the reigning National Under-12 Girls champion Shubhi Gupta (UP, 1613).
Black decided to repeat moves 58...Ke5 and draw the game. However, White was running out of options to to hold the game. 58...h5 puts White in a zugzwang. 59.Kf2 is met with d3, 59.h4 has Bd8 and 59.N-anywhere allows Kg3 invasion. Sannidhi just needed to find 58...h5 and her winning momentum would have continued.
Round 6: Shreya - Shubhi: 1-0
Shubhi Gupta (UP, 1613) captured a pawn on the wing, ignoring a potential attack on her king. Reigning Maharashtra State Under-12 Girls champion, Shreya G Hipparagi (1548) seized her opportunity.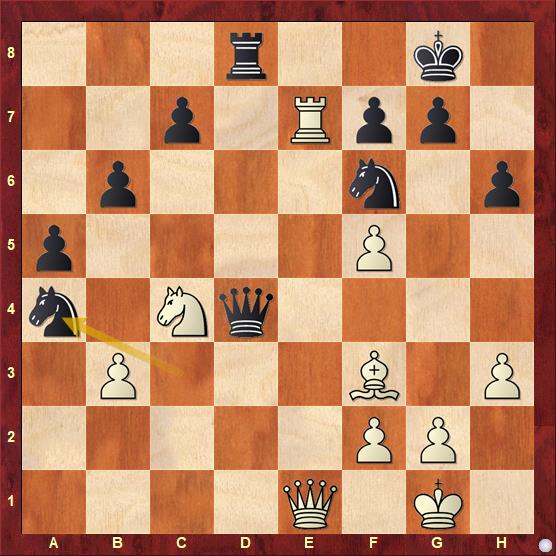 37...Nxa4 is not a tactic that helps Black. It actually has the opposite effect after 38.Ne5. It all went downhill for Black and White won the game in another eleven moves.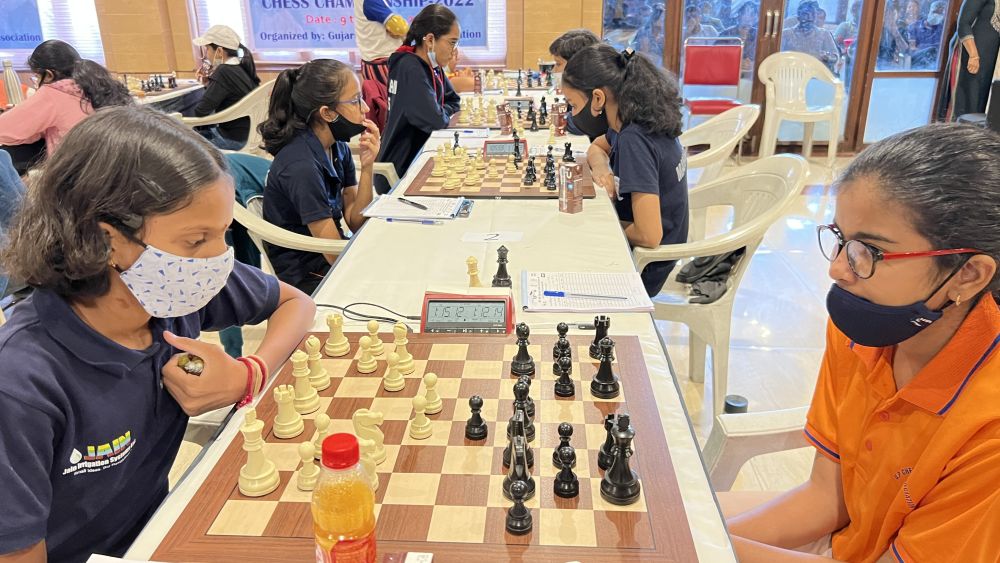 For more Round 5 and Round 6 photos, please click at the respective links.
A total of 214 players in the Open and 107 players in the Girls tournament are taking part. It is organized by Gujarat State Chess Association. Both tournaments are taking place at Rajpath Club, Ahmedabad, Gujarat from 9th to 14th May 2022. The eleven-round Swiss league tournament has a time control of 90 minutes + 30 seconds increment from move no.1.
Replay Open Round 5-6 games
Replay Girls Round 5-6 games
Open Round 6 results
Round 7 pairings
Girls Round 6 results
Round 7 pairings
---