8th Sunway Sitges Open R8: Arjun Erigaisi, Sethuraman and Abhimanyu Puranik in the title fray
Top two boards ending in draws ensured more people can catch up with the leaders in Round 8 of 8th Sunway Sitges Open 2021 Group A. Arjun Erigaisi, Sethuraman and Abhimanyu Puranik are the only three Indians among the eight-pack leaders 6.5/8. They are closely followed by a dozen players at 6.0/8. The Indian players among them are - Nihal Sarin, Harsha Bharathakoti, Sankalp Gupta and IM Pranav Anand. WIM Sakshi Chitlange scored her third consecutive victory to be at the top among the women participants at 5.5/8. The penultimate round 9 starts today at 9 p.m. IST. Photo: Rupali Mullick
Nihal, Harsha, Sankalp and Pranav Anand in the chase
WIM Sakshi Chitlange completed a hat-trick including wins over two IMs and a WGM. She is currently the highest scoring woman 5.5/8.
Abdusattorov - Abhimanyu: 0-1
Whenever an opportunity is presented, Abhimanyu Puranik always tries to make the most out of it. He struck at the first chance he got to wreck his opponent Nodirbek Abdusattorov's (UZB) kingside.
18...Nxg2 is an interesting sacrifice. There is no immediate win for Black but it creates nagging long-term issues for White. 19.Kxg2 Qh3+ 20.Kg1 Qxf3 21.dxc5 Bh3 22.Ne3 Rxe4 23.Bg3 f5 24.Bc7 f4 25.Qd1 Rxe3 26.Qxf3 Rxf3 and White may have reduced the intensity of the attack but it is certainly far from over.
Black's best chance was after 44.Be5. While 44...Rxf2+ is also fine, practically things become difficult for Black to convert which is what happened in the game. Find out what Black should have done instead to push for a win.
Arjun - Muradli: 1-0
Arjun Erigaisi scored a clinical victory over IM Muradli Mahammad (AZE).
The f6-knight is in a nasty pin which is a clear indication of things going terribly wrong for Black. Arjun had no trouble seizing his opportunity.
Matthias - Sethuraman: 0-1
IM Matthias Dann (GER) made an incorrect sacrifice which completely turned things in Sethuraman's favor.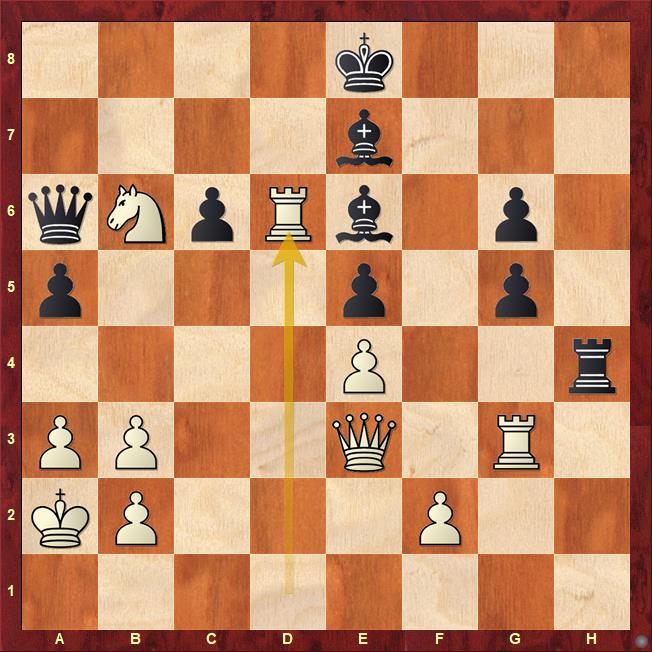 Computer recommends 29.a4 as the best move for White. 29.Rxd6 Bxd6 30.Qxg5 Qxb6 31.Qxh4 Qxf2 leaves White with very little material to make a dent on black king, moreover it increases the vulnerability of the white king. Sethuraman converted his advantage comfortably into a win.
Cristhian - Karthikeyan: 0.5-0.5
Karthikeyan was completely winning the rook and many pawns endgame. However, in the final moments, he made a small inaccuracy which allowed his opponent Cristhian Camilo Rios (COL) to salvage a draw.
Find out the winning continuation for Black after 73.Kxg6.
Pranav - Novendra: 1-0
IM Pranav Anand beat his first GM of the event, Novendra Priasmoro (INA) in a fantastic manner.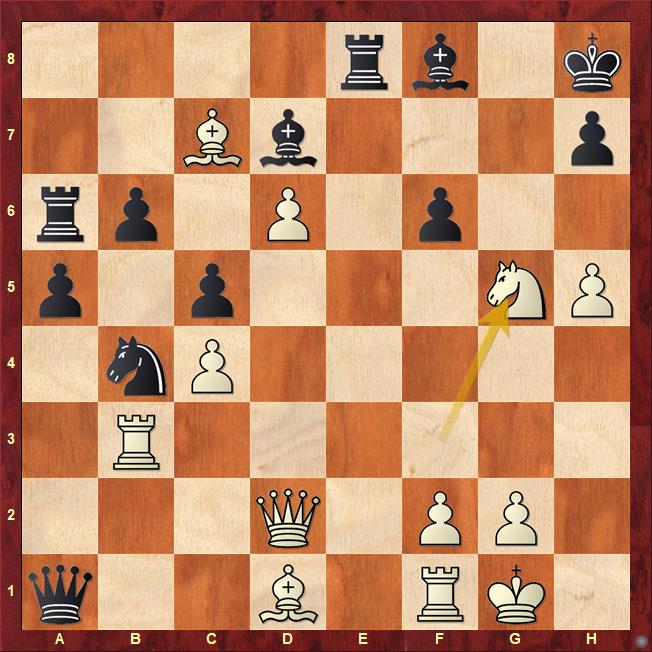 Try to think like Pranav and find out the winning continuation for White, if Black accepts the sacrifice 29...fxg5.
For more photos, click here.
Replay Round 8 games
Round 8 results
Round 9 pairings
Prizes
Total Prize fund - €27155. For the entire prize details, click here.
Schedule
13th - 22nd December - 9:00 p.m. IST
18th December - Rest day
23rd December - 1:30 p.m. IST
Links
---