8th Sunway Sitges Open R7: Abhimanyu Puranik joins the four-way lead
Tournament leaders Dmitrij Kollars (GER) and Nodirbek Abdusattorov (UZB) drew their game against each other, which allowed Ivan Cheparinov (BUL) and Abhimanyu Puranik to catch up with them 6.0/7 in Round 7 of 8th Sunway Sitges Open 2021 Group A. Abdusattorov will face Abhimanyu and Cheparinov will be up against Kollars in Round 8. Arjun Erigaisi, Sethuraman and Harsha Bharathakoti maintain their chase 5.5/7 each. GM Karthikeyan Murali brought Sharan Rao's great momentum to halt by handing him a loss after he scored a hat-trick of wins against IMs. Round 8 starts today at 9 p.m. IST. Photo: Rupali Mullick
Arjun Erigaisi, Sethuraman and Harsha in pursuit
Sethuraman drew with Eltaj Safarli (AZE), both Arjun Erigaisi and Harsha Bharathakoti won their respective games to be a half point behind the leaders at 5.5/7 each.
Hans - Abhimanyu: 0-1
Hans Niemann's (USA) ambitious approach did not work against Abhimanyu Purnaik.
White's king is at the center of the board, so breaking the center wide open does not seem to be a good idea. 24.e5 dxe5 25.fxe5 Bxe5 Black is certainly more than happy to have the center open.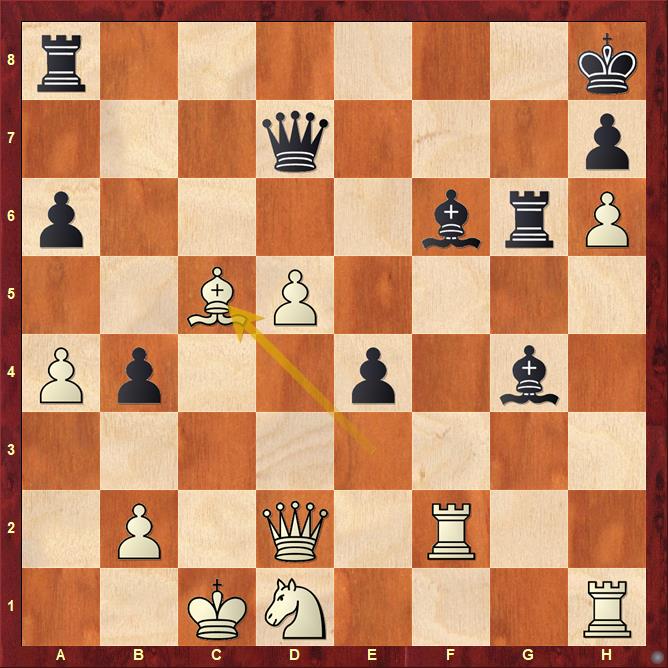 White brought its own demise with 36.Bxc5 Rc8 37.Qxb4 Qxd5 38.Rc2 Bxd1 and White resigned as 39.Rxd1 runs into Bg5.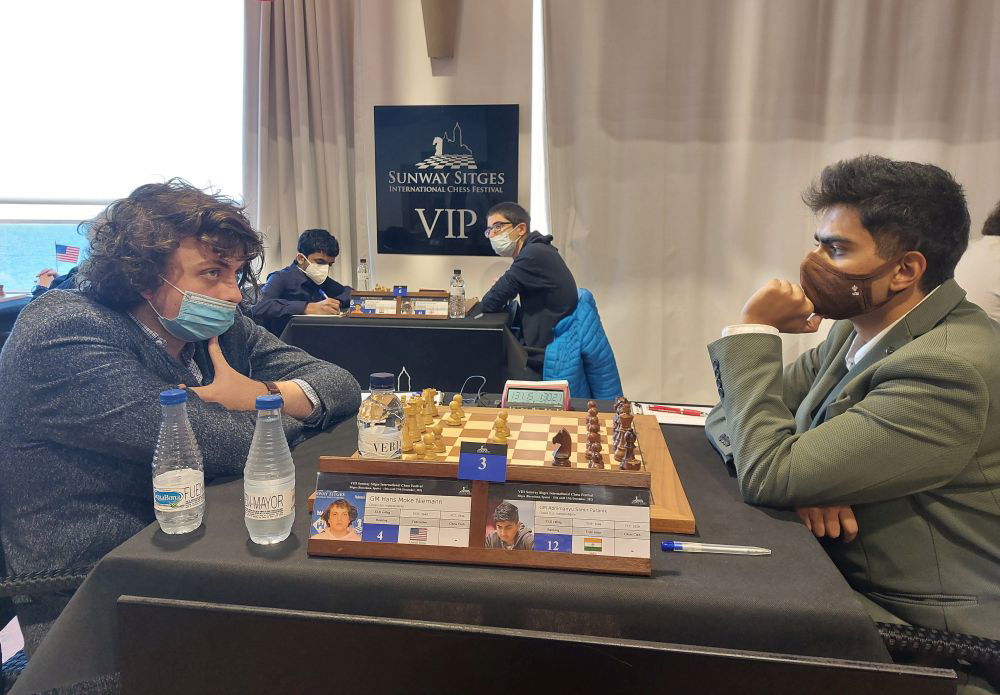 Sethuraman - Safarli: 0.5-0.5
Sethuraman got a very good opportunity in the final moments of the endgame against Eltaj Safarli (AZE). He probably missed it due to being low on time.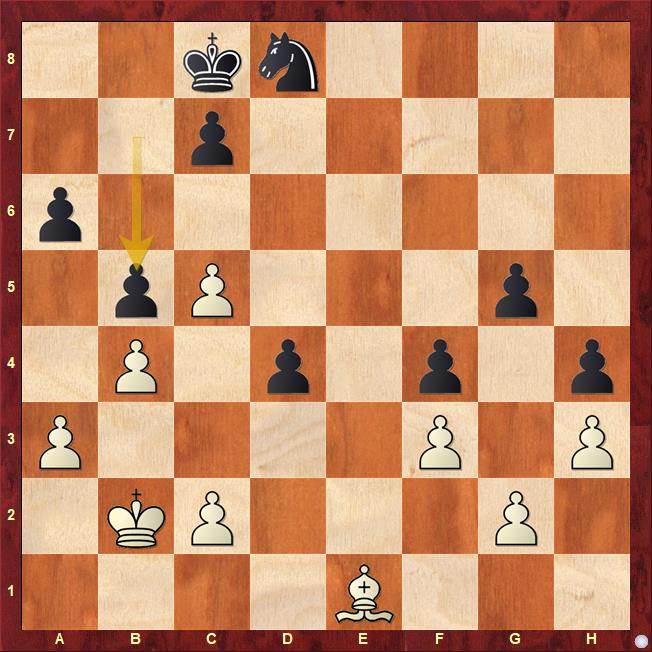 34...b5 is a mistake because 35.cxb6 cxb6 36.Bf2 Nc6 and now White needed to play 37.Kc1 to ensure himself of a pawn. However, 37.c3 was played in the game and White's chances evaporated.
Nihal - Nikolozi: 1-0
GM Nihal Sarin missed a theoretical win in the pawn ending against IM Nikolozi Kacharava (GEO).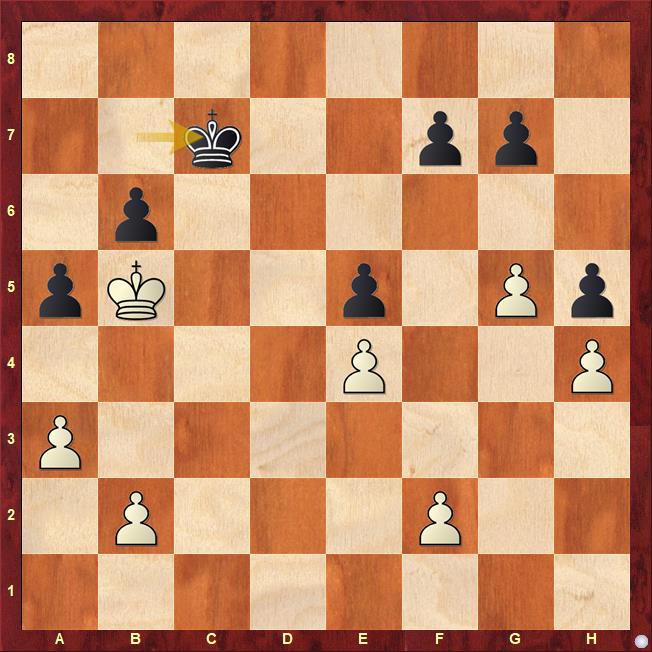 Although the number of pawns are same, White's king being advanced decides the fate. White went for the early outflank as he played 36.Ka6 right away. That is exactly what is required for White to win, however not now. White needs to exhaust all pawn moves, so that when White outflanks successfully, he is ready to capture his opponent's pawns and push his own faster. Eventually White got into a mess and had to play correctly to save the game.
Pawn endings are not as trivial as one might think. The h5-pawn seems to be racing towards h1. Find out how can White save this.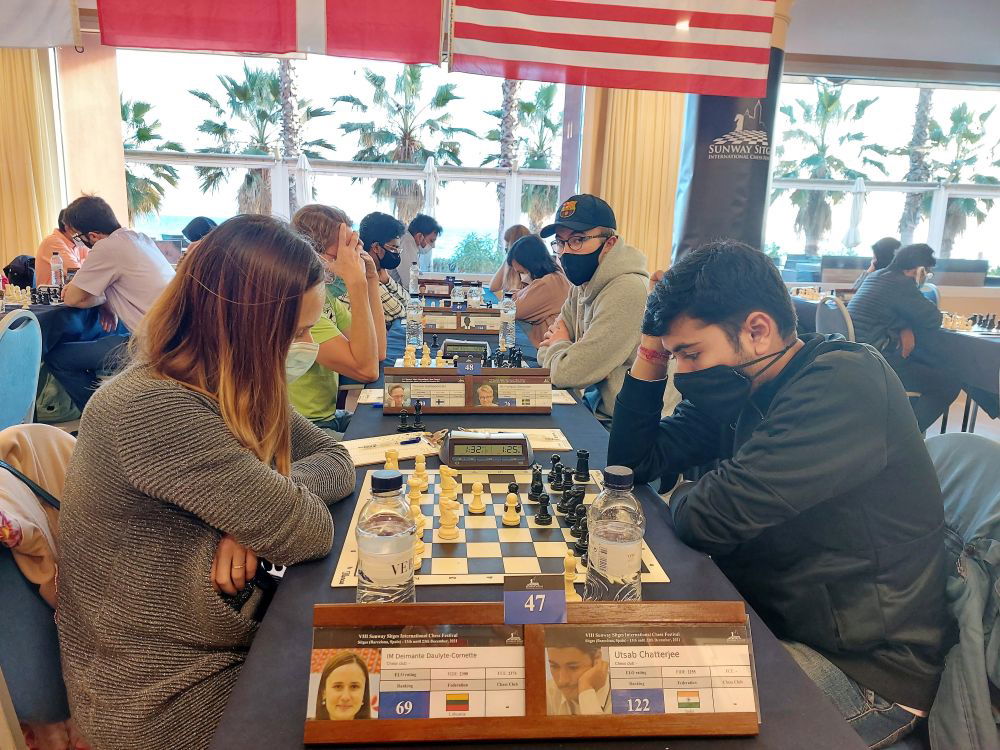 For more photos, click here.
Replay Round 7 games
Round 7 results
Round 8 pairings
Prizes
Total Prize fund - €27155. For the entire prize details, click here.
Schedule
13th - 22nd December - 9:00 p.m. IST
18th December - Rest day
23rd December - 1:30 p.m. IST
Links
---