8th Sunway Sitges Open R3: Soumya Swaminathan beats Rodrigo to be among the leaders
IM Soumya Swaminathan became the only woman to be in the lead among 19 players as she beat GM Rodrigo Vasquez Schroeder (CHI) in the third round of 8th Sunway Sitges Open 2021 Group A. She will face Nihal Sarin in the fourth round. Apart from Soumya, only four more Indian players are at 3.0/3 They are - Sethuraman, Abhimanyu Puranik, Harsha Bharathakoti and Sankalp Gupta. IM Pranesh M and untitled Kush Devnani held GM Karthikeyan Murali and former women's world champion, GM Antoaneta Stefanova (BUL) to a draw each respectively. Round 4 starts tonight at 9 p.m. IST. Photo: Niklesh Jain
Soumya is the only woman at 3.0/3
FM Aditya S Samant, Atul Dahale, WIM Priyanka Nutakki, Ojas Kulkarni and Sharan Rao held GM Andreas Kelires (GRE), IM Medina Warda Aulia (INA), GM Marc Narciso Dublan (ESP), IM Dinara Saduakassova (KAZ) and IM Muhammad Lutfi Ali (INA) to a draw each respectively.
Karthikeyan - Pranesh: 0.5-0.5
Despite having an adverse position for the better part of the game, IM Pranesh M managed to salvage a draw against GM Karthikeyan Murali.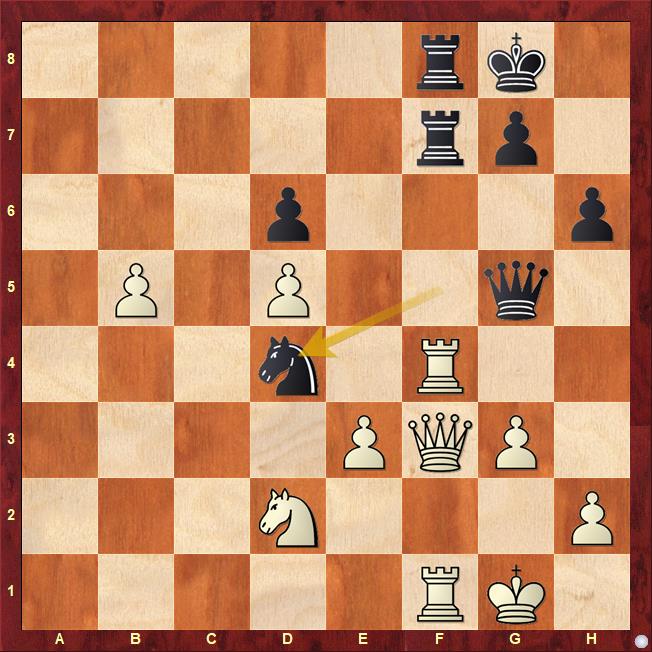 Pranesh found a very nice tactical resource 38...Nd4 to get rid of the dangerous passed pawn at b5. White cannot take on d4 as the f4-rook will fall due to the g3-pawn being in an absolute pin by the queen at g5. White had to play 38.b6 instead of 38.Rf1 to go for a win.
Rodrigo - Soumya: 0-1
GM Rodrigo Vasquez Schroeder (CHI) had a significant advantage against IM Soumya Swaminathan.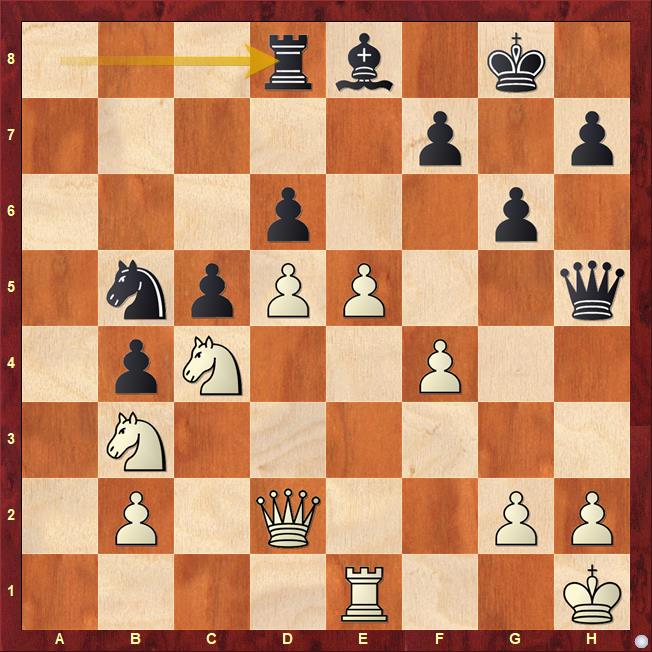 30.Nxd6 is a better choice for White. 30.exd6 is also okay. The game continued 30...Nd4 31.Nxd4 Qxd5 32.Nf3 Qxc4 and then White erred 33.Ne5
No matter how bad the position might get, one must persevere. That is exactly what Soumya did. White made a big mistake of playing 33.Ne5. Black got back in the game by equalizing the position 33...Qd4. White should have exchanged the queens 34.Qxd4 cxd4 35.Nf3 and things would have been fine. Instead White retreated his queen 34.Qc1 and allowed Black to take the d6-pawn for free 34...Qxd6. Tables got turned very quickly and now it is Black who is in driver's seat. She had no trouble converting her substantial advantage into a full point and maintain the lead.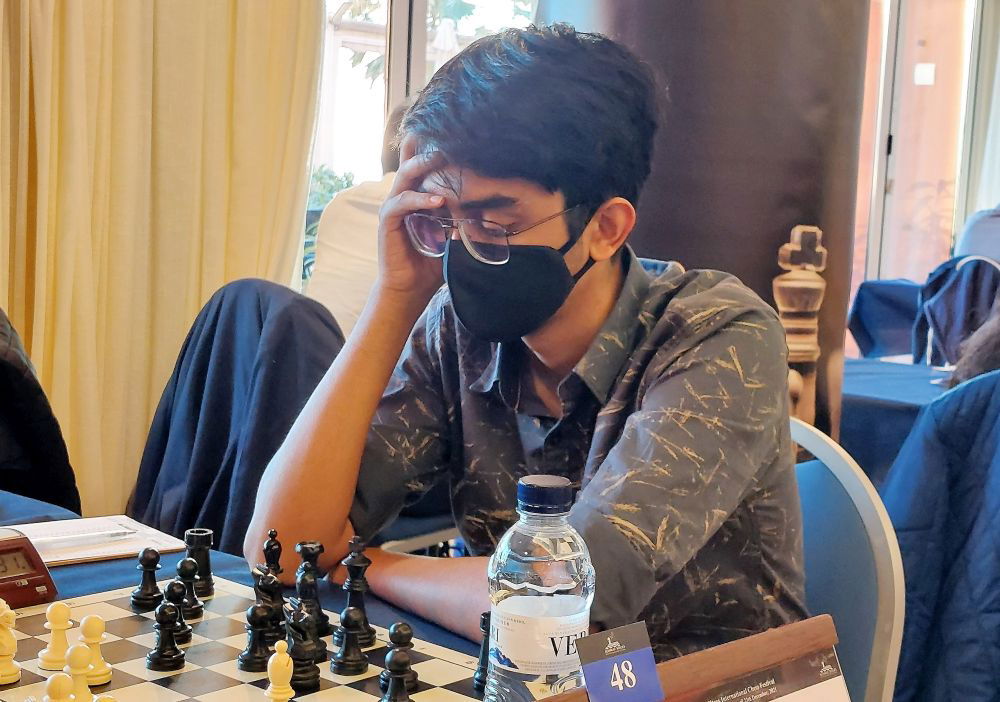 For more photos, click here.
Replay Round 3 games
Round 3 results
Round 4 pairings
Prizes
Total Prize fund - €27155. For the entire prize details, click here.
Schedule
13th - 22nd December - 9:00 p.m. IST
18th December - Rest day
23rd December - 1:30 p.m. IST
Links
---