Can Abhimanyu Puranik win 8th Sunway Sitges Open?
Abhimanyu Puranik and Dmitrij Kollars (GER) were the only two victors among the leaders in Round 9 of 8th Sunway Sitges Open 2021 Group A. They will now face each other in the final round. Abhimanyu needs to win the final round game to become a clear champion, as a draw will allow other players to catch up with him and then Playoffs will be enforced. Nihal Sarin, Sankalp Gupta, Pranav Anand and Pranesh M were the other victors among top boards. Pranav and Pranesh's impressive performance earned them their respective GM-norms. Round 10 starts today at 2:30 p.m. IST. Photo: Rupali Mullick
Pranav Anand and Pranesh M score GM-norms
IM Pranav Anand scored his maiden GM-norm, while IM Pranesh M scored his second GM-norm. More norm information of other players will be updated soon.
Abhimanyu - Arjun Erigaisi: 1-0
It was not completely a smooth sailing for Abhimanyu. In fact, it was just the opposite. Arjun Erigaisi had a substantial advantage, however he was unable to capitalize on it.
17.Ka1 created the opening, Black was looking for 17...d5. The game continued 18.exd5 Rxb2 19.Kxb2 and now Black did not follow through correctly. 19.Bxe5 was a better defense for White. It is not easy to spot over-the-board as it's a computer-like defense.
19...Qxa3+ 20.Kb1 Rb8+ would have been completely winning for Black. However, he went wrong 19...e4 20.Nxe4 Nxe4 21.Be5 Nf2 and things started shifting in White's favor and he eventually won the game.
Nihal - Harsha: 1-0
Nihal Sarin scored an academic victory after his opponent Harsha Bharathakoti made a tiny yet significant inaccuracy in the endgame.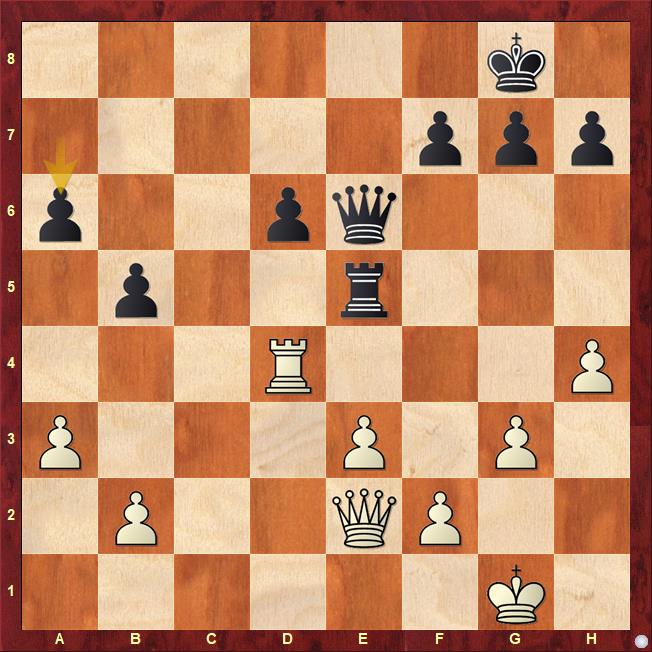 Find out why 28...a6 is a mistake and what Black could have done instead.
Sankalp - Kadric: 1-0
India's 71st GM Sankalp Gupta is in terrific form lately. Denis Kadric (BIH) trapped his own rook on the 16th move.
16...Rb4 looks like the rook will get trapped sooner than later. 17.Rfc1 Qd7 18.Nc4 0-0 19.Na2 and White gained the exchange. Rest was just a matter of technique which Sankalp had no trouble in converting.
Pranav Anand - Dardha: 1-0
IM Pranav Anand scored his maiden GM-norm by defeating GM Daniel Dardha (BEL).
The knight at d6 is certainly well-placed. Getting rid of it from there is desirable, however not at the cost of opening White's dark squared bishop's long diagonal. Black made a positional mistake of exchanging the knight with his bishop, 23...Bxd6 24.exd6 and soon the bishop almost caused an early demise for the black king.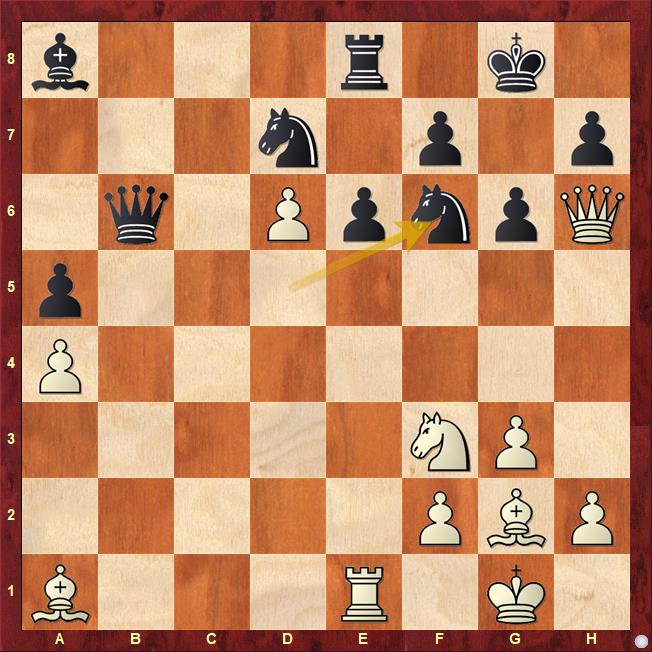 Find out the quicker win for White after 28...N5f6 which did not take place in the game. The game continued 29.Qf4 Qb4 30.Qxb4 axb4 and White's inevitable win got delayed.
Pranesh - Susanto: 1-0
IM Pranesh M scored his second GM-norm in a beautiful way as he defeated GM Susanto Megaranto (INA). He scored his first GM-norm at Delhi GM Open 2020.
Black's position is already in shambles after he went wrong early in the game. Find out the winning continuation for White after 23...Qc3.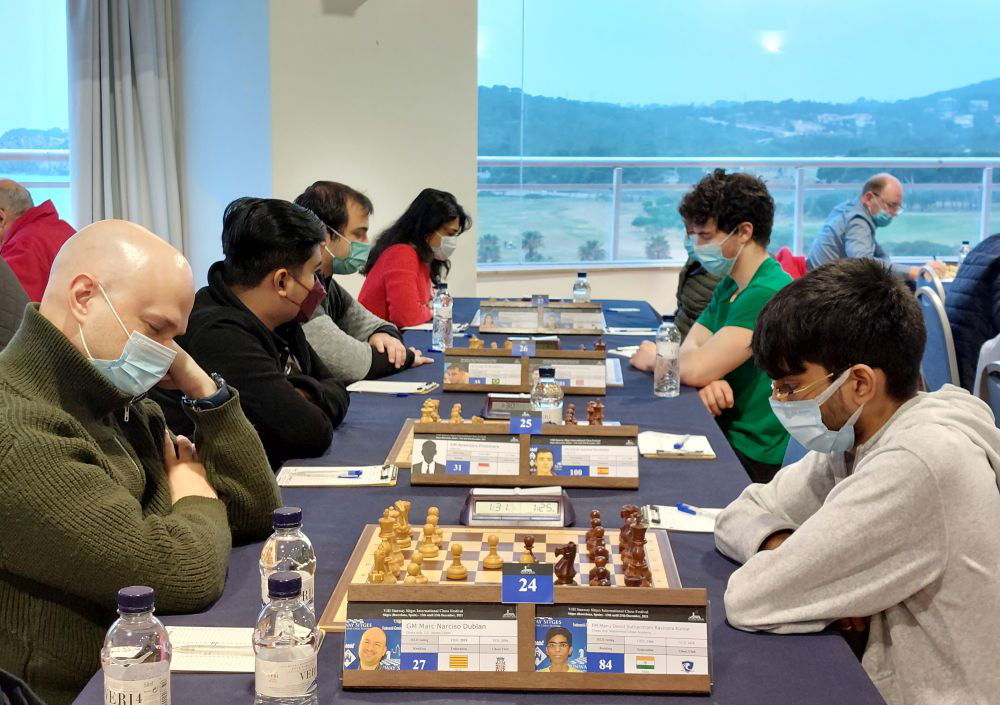 For more photos, click here.
Replay Round 9 games
Round 9 results
Round 10 pairings
Prizes
Total Prize fund - €27155. For the entire prize details, click here.
Schedule
13th - 22nd December - 9:00 p.m. IST
18th December - Rest day
23rd December - 2:30 p.m. IST
Links
---