Commonwealth 2018 Round 5+6: Sankalp Gupta's phenomenal run
Double rounds speed up the nature of the tournament in a big way. Here we were at the end of round 4, and after twelve hours six rounds had been completed and two thirds of the tournament has come to an end! Three players are doing exceedingly well. As expected GM Vaibhav Suri is in the lead with 5.5/6. But he is joined by two surprising candidates. One is G. Akash who is making a return to chess after a gap of two years and the other is Sankalp Gupta from Nagpur who is having the tournament of his life! We bring you the complete report with games, interviews and much more.
30th of June 2018 was a rest day for the juniors. However, for the open section it meant twice the work! Players had grown accustomed to playing one round a day in the afternoon, but they all had to wake up in the morning for the fifth round. In such a scenario, blunders are not uncommon!
Akash was alert. He picked up the knight on f6 and played Qd5 with a double attack on the rook on a8 and the knight on a5 and it was all over!
Akash continued his good run with a win over Debashis Das in the sixth round.
It's simply amazing how Akash has managed to keep up his level of play in spite of taking a break of two years from chess due to Engineering. After the game, he said that he wanted to maintain a balance and hence decided to finish his education before coming back to chess. So is he now trying for his GM title or going to pursue further education? "That's a very complicated question", says Akash. He is definitely gunning to be a GM. His work with coach Visweswaran is also holding him in good stead. It will be interesting to see if he can sustain his rhythm for the last 3 rounds.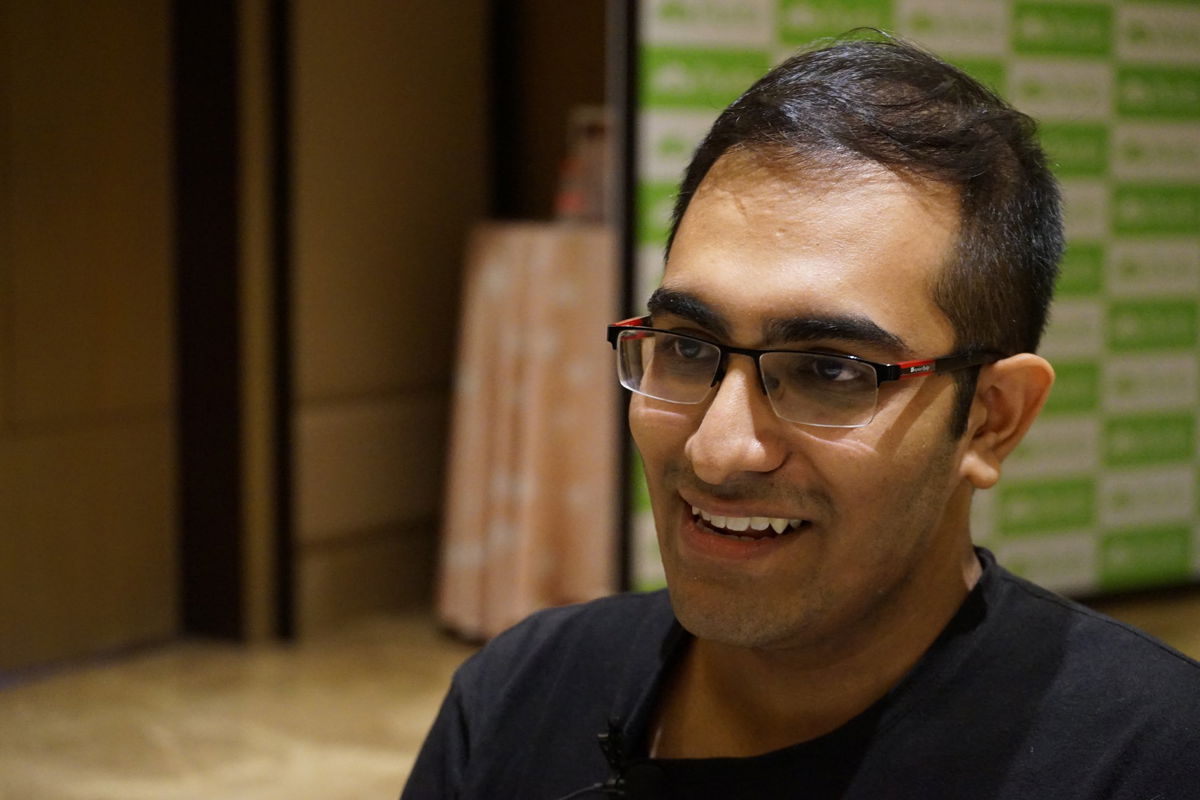 Vaibhav is showcasing some high level of simple yet sophisticated chess. Against Laxman he churned out a win from an endgame that looked quite drawish, while against Nitin all that he did was kept the position simple and solid. Nitin collapsed. If you ask me, Vaibhav seems like the strongest candidate currently to win the Commonwealth Gold. Have a look at both of his games: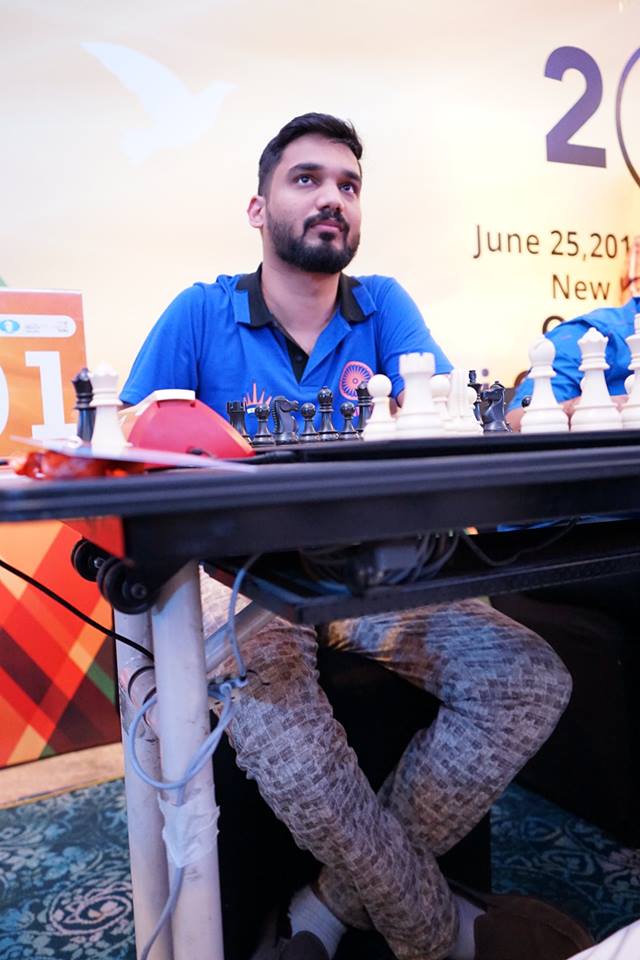 This cake is a good time to clarify some of the misunderstandings related to Deep's name. His name is Deep and his second name is Sengupta! But many people think that his name is DeepSen and his second name is Gupta!
Deep didn't have such a great time on the board. He was completely winning in his game against Niranjan Navalgund, but managed to blunder away all his advantage in time pressure and had to settle for a draw.
Sankalp's current rating is 2365 and he also has one IM norm under his belt. However, what he is doing at the Commonwealth Championships 2018 is simply unbelievable. He has beaten GM Deepan Chakkravarthy, GM Vishnu Prasanna and IM Karthik Venkatraman. Of course, he is well on track towards his GM norm, but with three rounds to go there is still a long way to go.
Sankalp started the tournament in quite poor style. He first drew his game in the open section against an 1800+ rated opponent and lost against Sampath Cheela Naga, also 1800+, in the third round of under-16. What helped him recover from these bad results? Says Sankalp," I just forgot about chess for sometime and watch my favourite web series "House". Even I am not sure how I am playing so well!" The boy is soft spoken and modest and over the board has become a terror for his opponents.
Against Karthik Venkatraman Sankalp launched a very unusual mating attack with tjust two rooks and a bishop:
Video Gallery:
Results of round 5:
Results of round 6:
Ranking after round 6:
| | | | | | | | | | | | | | |
| --- | --- | --- | --- | --- | --- | --- | --- | --- | --- | --- | --- | --- | --- |
| Rk. | SNo | | | Name | Typ | sex | FED | Rtg | Club/City | Pts. | TB1 | TB2 | TB3 |
| 1 | 2 | | GM | Vaibhav Suri | | | IND | 2556 | Delhi | 5,5 | 0,0 | 20,0 | 23,0 |
| 2 | 24 | | | Sankalp Gupta | | | IND | 2365 | Maharashtra | 5,5 | 0,0 | 19,5 | 22,0 |
| 3 | 20 | | IM | Akash G | | | IND | 2391 | Tamil Nadu | 5,5 | 0,0 | 18,5 | 21,0 |
| 4 | 14 | | IM | Nitin S. | | | IND | 2441 | Railway | 5,0 | 0,0 | 21,5 | 24,0 |
| 5 | 1 | | GM | Sengupta Deep | | | IND | 2565 | PSPB | 4,5 | 0,0 | 22,0 | 24,0 |
| 6 | 4 | | GM | Lalith Babu M R | | | IND | 2529 | PSPB | 4,5 | 0,0 | 21,5 | 25,5 |
| 7 | 10 | | IM | Karthik Venkataraman | | | IND | 2475 | AP | 4,5 | 0,0 | 21,0 | 23,5 |
| 8 | 3 | | GM | Deepan Chakkravarthy J. | | | IND | 2531 | Railways | 4,5 | 0,0 | 21,0 | 23,0 |
| 9 | 6 | | GM | Debashis Das | | | IND | 2522 | Odisha | 4,5 | 0,0 | 20,5 | 24,0 |
| 10 | 18 | | GM | Thipsay Praveen M | | | IND | 2405 | Maharashtra | 4,5 | 0,0 | 20,5 | 23,5 |
Pairing of round 7:
---