Breaking News: Sankalp Gupta becomes the 71st Grandmaster of India
18-year-old Sankalp has scored his final GM-norm at Arandjelovac, Serbia. He secured three GM-norms in just 24 days by playing three tournaments consecutively, and in all three events he performed at 2599 and above. He became Nagpur's second, Maharashtra's tenth and India's 71st Grandmaster in history. Sankalp started playing fantastic after winning his first Classical Open tournament in Bangladesh. He scored his final GM-norm and crossed 2500 in the live ratings at the same event GM ASK 3 at Arandjelovac, Serbia. Here is a quick look at the 18-year-old boy's journey towards the coveted Grandmaster title. Photo: Rupali Mullick
Three GM-norms and 2500+ in 24 consecutive days
The Nagpur lad had already achieved a lot of success in Asian, Commonwealth, National, State and District events. He became an International Master in 2019. However, just like many other players, the Covid-19 pandemic delayed the inevitable. He had won several Rapid and Blitz Open events, yet he had not yet won a Classical Open Rating tournament until September 2019. He went to Serbia to score GM-norms, and he did it in three consecutive tournaments in just 24 days. It has to be some kind of a record. That's right, he played 29 games in as many days.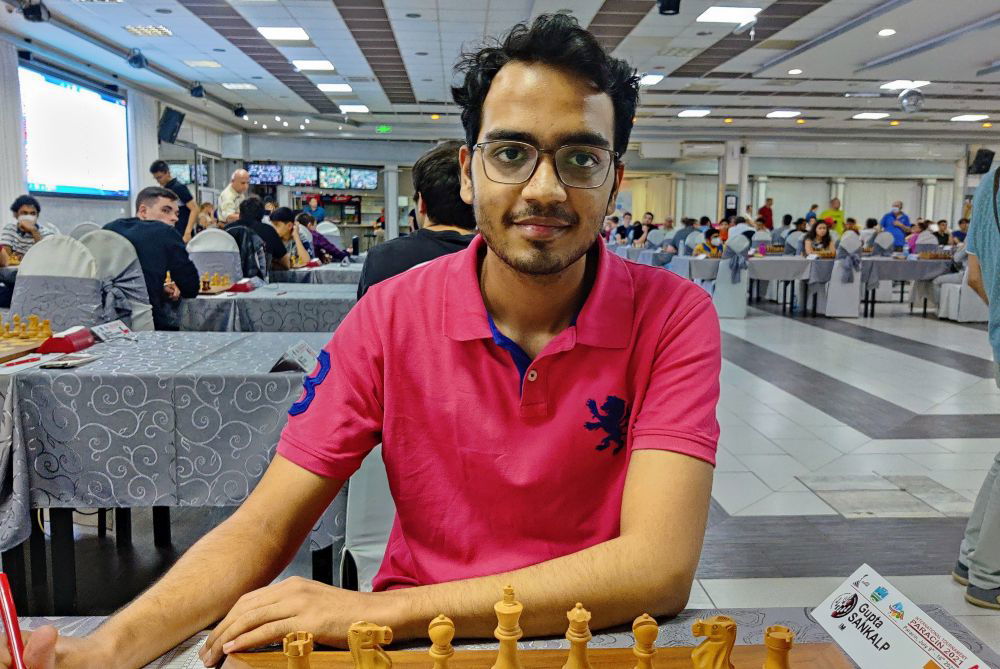 We reached out to Sankalp for his initial thoughts on earning the title. Sankalp shared, "Thanks a lot. Very happy to do it, especially today as it is my dad's birthday."
First GM-norm: GM ASK 1
Sankalp scored his first GM-norm at GM ASK 1. He made a blazing start by winning his first five games. Then he scored 2.0/3 in the next three games to score his maiden GM-norm in just eight games with a performance of 2734. He defeated GMs Branko Damljanovic (SRB), Emir Dizdarevic (BIH), IM Rudik Makarian (RUS) and drew with IM Nitin S.
Dizdarevic - Sankalp, Round 3
Find out how Black can launch a devastating attack on the kingside after 35.Qxb7.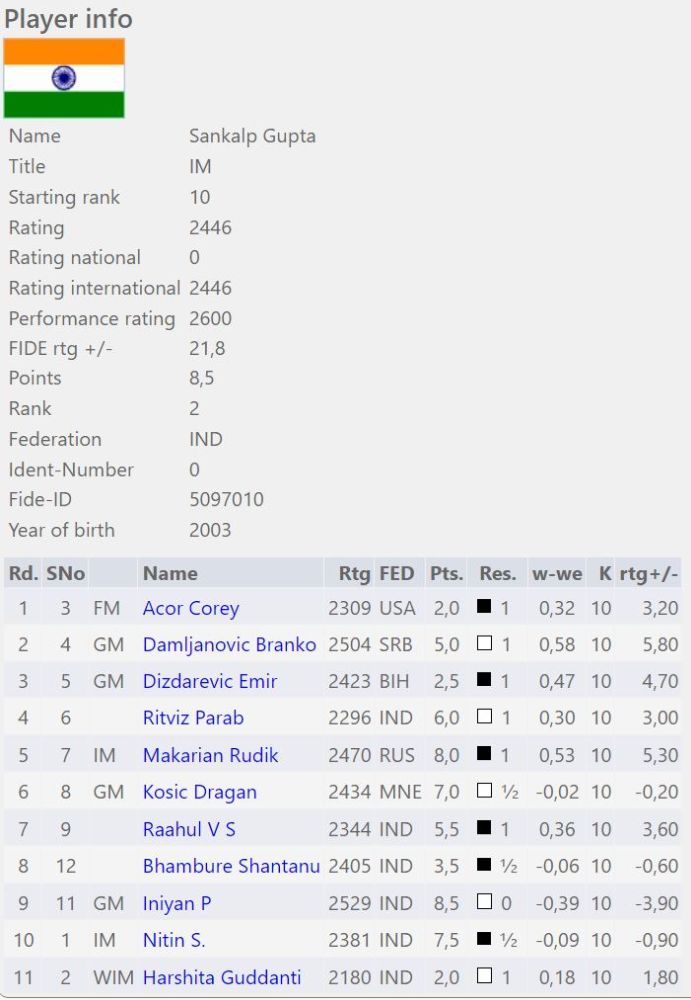 Second GM-norm: GM ASK 2
Sankalp started playing GM ASK 2 on 23rd October, immediately after he concluded his previous event on 22nd October. He scored his second GM-norm with a score of 7.0/9, performed at 2599, including wins over GM Branko Tadic (SRB) and IM Momchil Petkov (BUL), drew with GM Dragan Kosic (MNE) and IM Moksh Amit Doshi. He also won the tournament in the process.
Tadic - Sankalp, Round 6
GM Branko Tadic (SRB) went wrong in the opening which allowed Sankalp to gain the upper hand. 21...Bxf4 just takes advantage of White's poorly coordinated pieces and the vulnerable king. There is nothing immediate for Black to win, however, it only leads to increased advantage for Black which eventually netted him a full point.
Third GM-norm: GM ASK 3
Sankalp started his third tournament on 31st October, immediately after completing his second GM-norm on the previous day. He scored 6.5/9, performed at 2605 to earn his final GM-norm and cross 2500 in the live ratings in the very same event. He scored wins over GMs Branko Damljanovic (SRB), Danilo Milanovic (SRB), IMs Raven Sturt (USA), Momchil Petkov (BUL) and Krishna Teja N. He drew with GM Dragan Kosic (MNE), IMs Nitin S and Gleb Dudin (RUS). After losing the second round, he made a strong comeback by scoring a hat-trick of wins and then a hat-trick of draws.
Milanovic - Sankalp, Round 5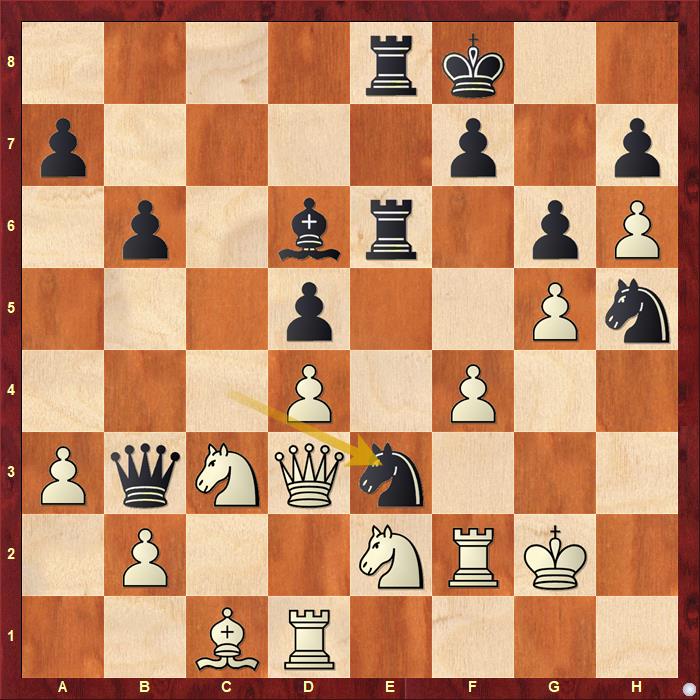 Black overcame adverse position and when the opportunity arose, he pounced on it - 33...Ne3+ 34.Bxe3 Rxe3 35.Qd2 Qc4 36.Rh1 Rd3 37.Qc1 Ree3 38.f5 Rg3+ and it's all over for White.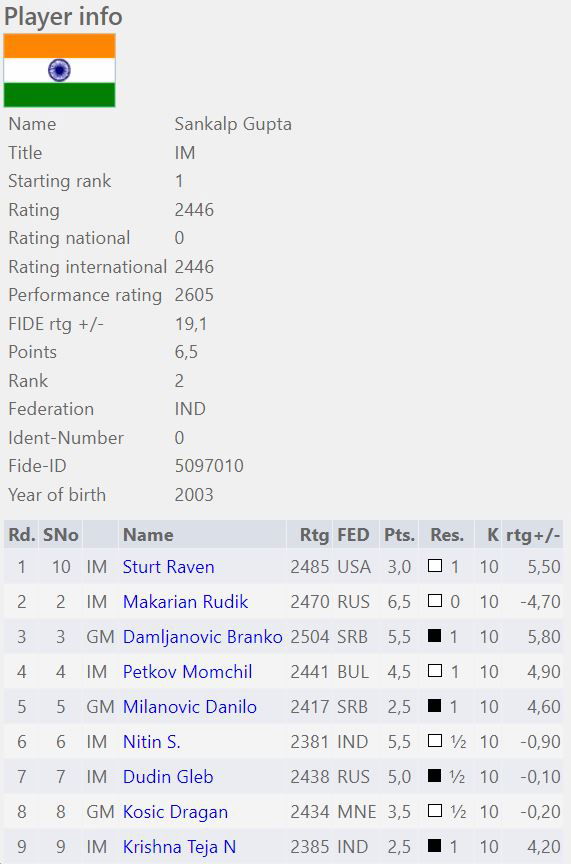 Replay all games of Sankalp
Photo Gallery
Sankalp Gupta won National Sub-Junior (Under-15) Open in 2017
"I knew Sankalp always had the strength and it's just a matter of time. Honestly I feel he should have become a GM long back if things wasn't paused due to COVID-19. Nevertheless I am very happy and I wish him all the best for his future endeavours."
Vishy Anand, the one who inspired millions across the globe including India, congratulated Sankalp
Sankalp's Achievements
GM Sankalp Gupta has a lot of achievements in his young career, here are some of the best ones:
• Gold in National Sub-Junior (Under-15) Open in 2017.
• Gold in Western Asia Youth and Junior Under-20 Open Rapid in 2019.
• Silver in Asian Youth Under-16 Open in Classical and Rapid 2019.
• Team Silver for India and Individual Bronze at World Youth Under-16 Olympiad in 2018.
• Silver in Commonwealth Under-14 Open in 2017.
• Gold in National Schools Under-13 in 2016.
• Winner of Sunway Sitges Blitz in 2017.
• Bronze in National Sub-Junior (Under-15) Open in 2018.
• Gold in Maharashtra State Under-13 in 2016.
• 2nd in Maharashtra State Under-14 in 2013.
• 3rd in Maharashtra State Under-15 in 2015.
• International Master in 2019 at the age of 16 years.
We will have a detailed interview with Sankalp soon.
Videos
---