Orange City boy Sankalp Gupta makes his first IM norm
Maharashtra has many IMs and GMs, but do you know who is the youngest player to achieve an IM norm from the state? It's none other than Sankalp Gupta who played some phenomenal chess at the recently concluded Rilton Cup 2016-17. He not only scored his maiden IM norm, but also gained 156 Elo points. In this article we bring you the profile of this prodigy and also some of his excellent wins against strong players like David Alberto, Justin Sarkar and Ravi Teja.
Sankalp Gupta has taken the right step in the direction of his target of becoming an International Master, by achieving his maiden IM Norm at the Rilton Cup International Chess Tournament 2016-17. The event was held in Stockholm, Sweden from the 27th of December 2016 to 5th January 2017.
The tournament was very strong with almost 50 grandmasters and the same number of International Masters participating. Super grandmaster and World Championship Candidate Gata Kamsky was the biggest attraction of this event. Although he started as the favourite, it was India's GM Sasikiran Krishnan who won this prestigious championship.
Sankalp played against three grandmasters, four International Masters and two FIDE Masters in the nine rounds of the event. He scored five points from nine games with an average rating performance of 2489 to complete the required formality of achieving the desired norm result. Sankalp gained remarkable 156 Elo points from this event.
An eighth standard student of Centre Point School, Wardhaman Nagar, Nagpur, Sankalp is training with the team of Orange City Chess Club which includes International Master Swayams Mishra (2491) from Bhubaneshwar, Orissa and local chess coaches Nayandeep Kotangale and Harsh Kanoje (founder of the Orange City Chess Club).
13-year-old Sankalp created history by becoming the youngest player in Maharashtra state to get an International Master norm. He achieved his IM norm with a round to spare. In the last round he played against GM Evgeny Postny of Israel and lost. A win would have meant a GM norm. The other Indian who achieved IM norm result was Prince Bajaj from Delhi.
The total number of participants in this strong event were 105, out of which Sankalp's seeding was 94. With his performance he managed to finish 33rd. After Rilton Cup Gupta has his eyes set on India's most prestigious International Tournament - the Delhi International 2017 which is from the 8th of Jan to 16th of Jan 2017.
Sankalp's passion for chess started when he was only four and half years old. Within a short duration after he was introduced to the game, he won the district championship in his age group with full points. The boy is very talented and has a long way to go in chess. Apart from his expertise on the 64 squares Sankalp also excels in studies and has topped the Maths Olympiad.
For his success Sankalp gives credit to his school, school Principal, all his family members and coaches. The biggest role has been played by his mother who has always been there to motivate and support him.
Some famous victories of Sankalp
Sankalp won a fine attacking game against Ravi Teja at the Abu Dhabi Chess Festival 2016. Before you see the game try your hand at solving this small tactic.
Sankalp Gupta vs Ravi Teja, variation from analysis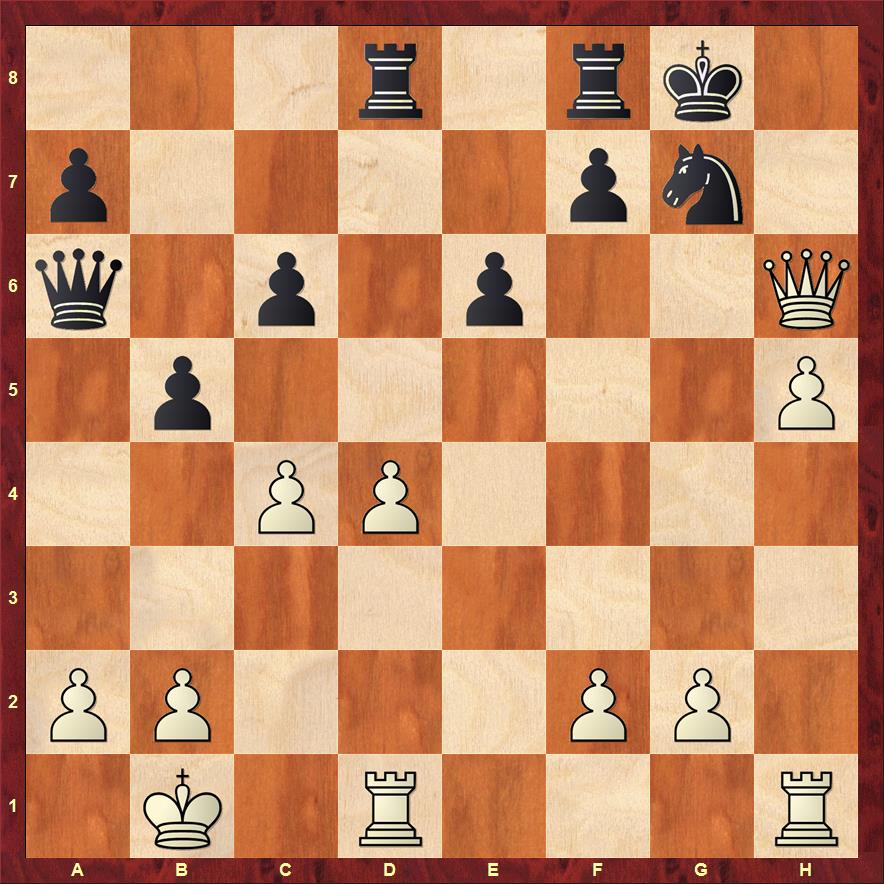 In case you are having difficulties, try to solve this famous example between Fischer and Benko.
The move e5 is obvious, but is met with f5. Hence, Fischer came up with 19.Rf6!! blocking the f-pawn. By this logic you can understand that in the position between Sankalp and Ravi Teja, the move Qf6! wins the game. This theme of blocking the f-pawn is good to keep in mind.
Sankalp Gupta has also beaten grandmasters. David Alberto from Italy was one of them. This game took place during the first round of the Delhi International 2016. Before you see the game, try solving this small problem which was missed by the Italian grandmaster.
Sankalp Gupta - David Alberto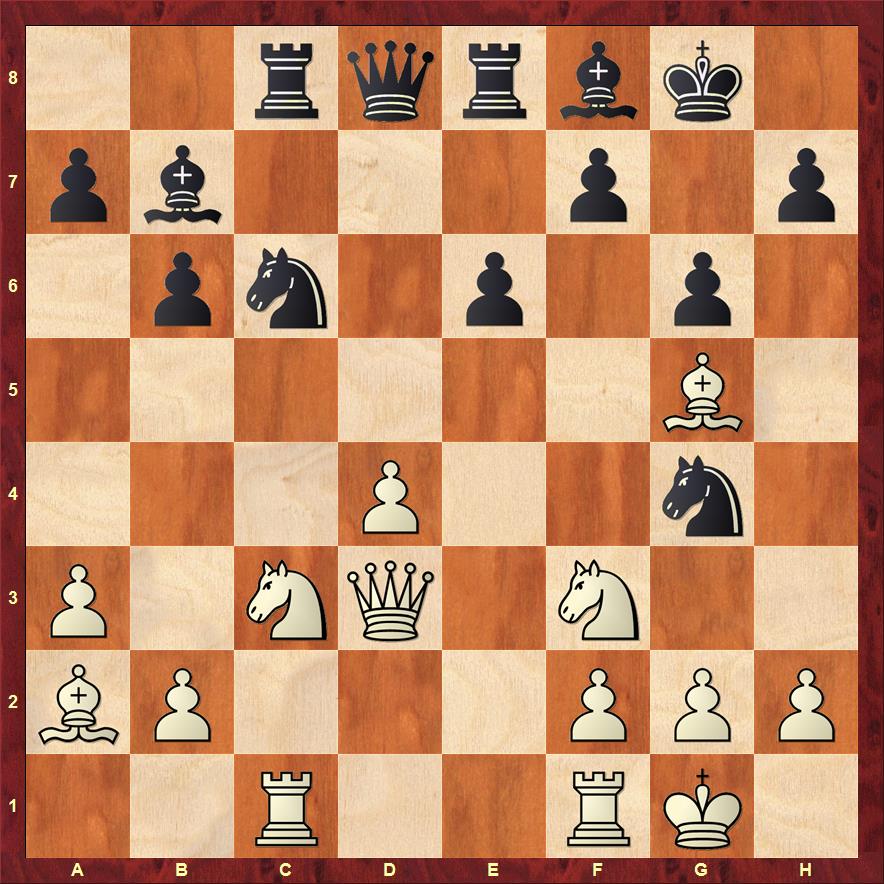 The final game deals with the Rilton Cup 2016-17. This one shows just how strong Sankalp is and how he was able to beat a 2400+ opponent with absolute ease.
ChessBase India wishes Sankalp the best for achieving his second and third IM norms.
About the author
Harsh Kanoje is a chess player turned chess coach in Nagpur. He is a software engineer and the founder of the Orange City Chess Club.
---