Praggnanandhaa wins the TOISA 2019 for best chess player of the year
On 5th of March, the Times of India Sports Award were held in New Delhi to felicitate the best achievers in Indian sports. Some of the big names who won the awards were P.V. Sindhu, Rohit Sharma, Saurav Ghoshal. Deepika Kumari, Manika Batra and several others. The chess fans had to lot to cheer about as the best chess player for the year 2019 was won by none other than 14-year-old R. Praggnanandhaa. There were two nominations for the chess award - Vishy Anand and Pragg. The jury went for the young blood, who has performed admirably in the year 2019 winning three major events - Xtracon, World Youth and London Chess and also pumping his rating past the 2600 mark. We bring you a snapshot of Pragg's performances in 2019 and also glimpses of the award night.
Sports players spend every day of their life honing their skill, perfecting their craft. They do it because of their passion for the sport and also to bring glory to their nation. However, every once in a while it feels nice if your efforts are recognized on a major platform. This is exactly what Times of India did on the 5th of March 2020 in New Delhi. The fourth edition of the Times of India Sports Awards (TOISA) were held to celebrate and recognize some of the most brilliant sports personalities of our country.
While one cannot compare Vishy Anand and Praggnanandhaa just as yet, they both play at different events and face different level of opposition, year 2019 was definitely a big success for Praggnanandhaa. Here's a snapshot of what he achieved:
Pragg's year 2019 was a very successful one for him. From a rating of 2539, he was able to gain 62 Elo points in the year and breached the Elo of 2600. However, if you notice the first half of the year until Asian Continental wasn't anything special. In fact Pragg had not gained even a single rating point until June 2019. But in the second half of the year, he put his foot on the accelerator and gained maximum Elo points in three tournaments. Those were three of the events that he won Xtracon Open, World Youth under-18 and London Chess open 2019.
A total of 117 games in the year just seems like the perfect balance between playing events and taking adequate rest. Not to forget, he did play online events - the Pro Chess League and also Chess24's Banter Blitz. When we asked Pragg, which game would he choose as his best in the year 2019, he didn't have to think much - it was his 9th round win against Viachaslau Zarubitski from World Youth 2019. Right now we are just presenting the game below without any annotations. We would like you to have a look at this game and try to understand why Pragg liked it so much. In a few days from now, we will publish an article with detailed analysis.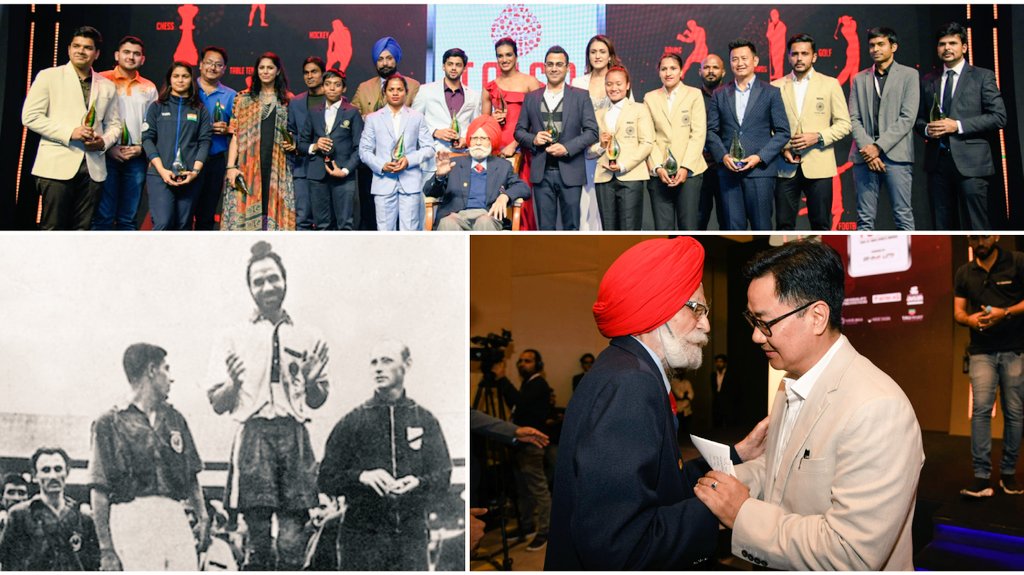 Balbir Singh Dosanjh (born 10 October 1924) is a former hockey player from India. He is a three-time Olympic gold champion having played a key role in India's wins in London (1948), Helsinki (1952) (as Vice Captain), and Melbourne (1956) (as Captain) Olympics. He is regarded as one of the greatest hockey players of all time, a modern-day Dhyan Chand, a legend of the sport and is widely regarded as the sport's greatest ever centre-forward. His Olympic record for most goals scored by an individual in an Olympic men's hockey final remains unbeaten. Singh set this record when he scored five goals in India's 6–1 victory over the Netherlands in the gold medal game of the 1952 Olympic Games. He is often called Balbir Singh Senior to distinguish him from other Indian hockey players named Balbir Singh. (Information taken from Wikipidea)
Get your edge with the ChessBase India Elite Pass!
---