The biggest gainers at the Sunway Sitges 2019
The exciting Sunway Sitges Chess Festival 2019 has come to an end. It was dominated right from the start to the end by Ukrainian GM Anton Korobov, who scored 8.5/10 and with a performance rating of 2845, took home the winner's cheque of 5000 euros. The best performing Indian at the tournament was GM Abhimanyu Puranik, who scored 7.5/10. Also on 7.5 points were Karthikeyan Murali and Nihal Sarin. A total of 10 norms were scored at the event and six of them went to the Indian players. We tell you all about the best performing Indians at the event and also the norm makers. The Sunway Sitges 2019 was well and truly a successful tournament for the Indian contingent.
Anton Korobov reigns supreme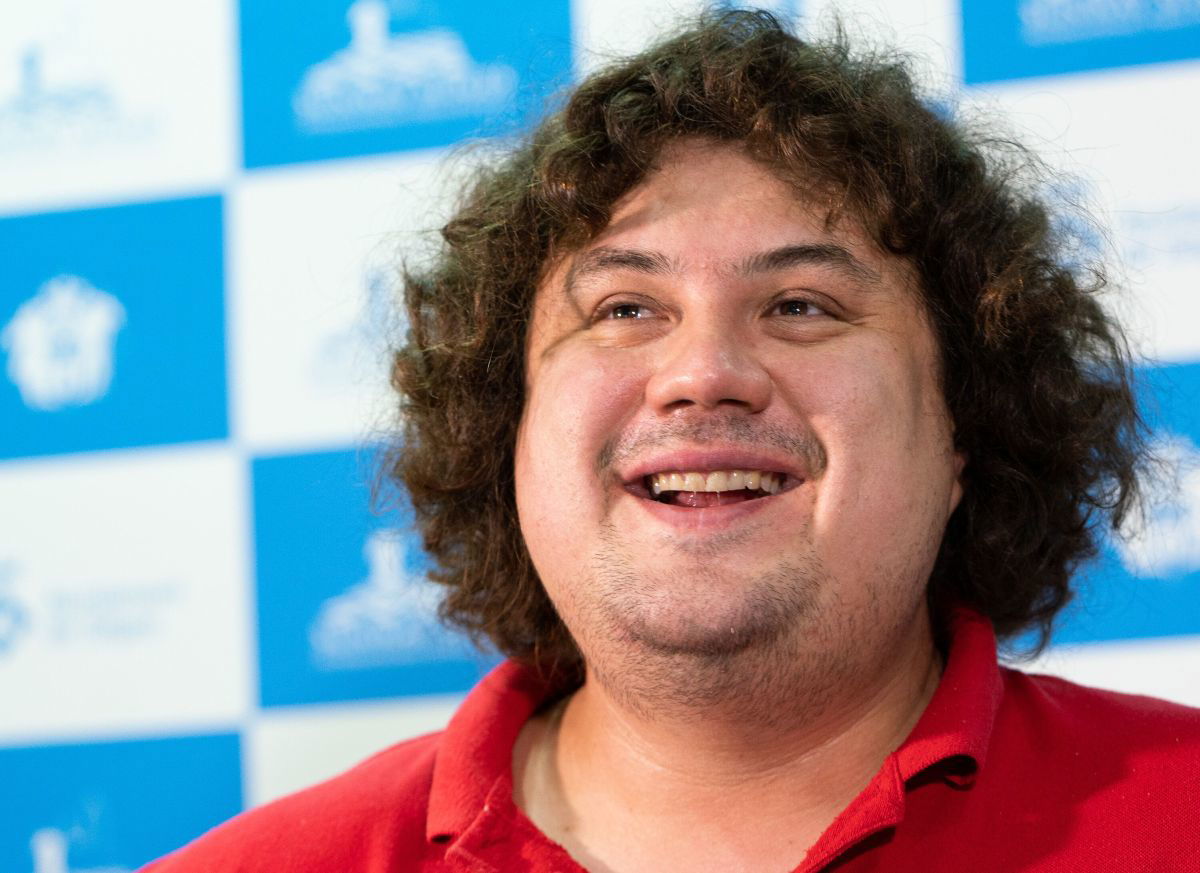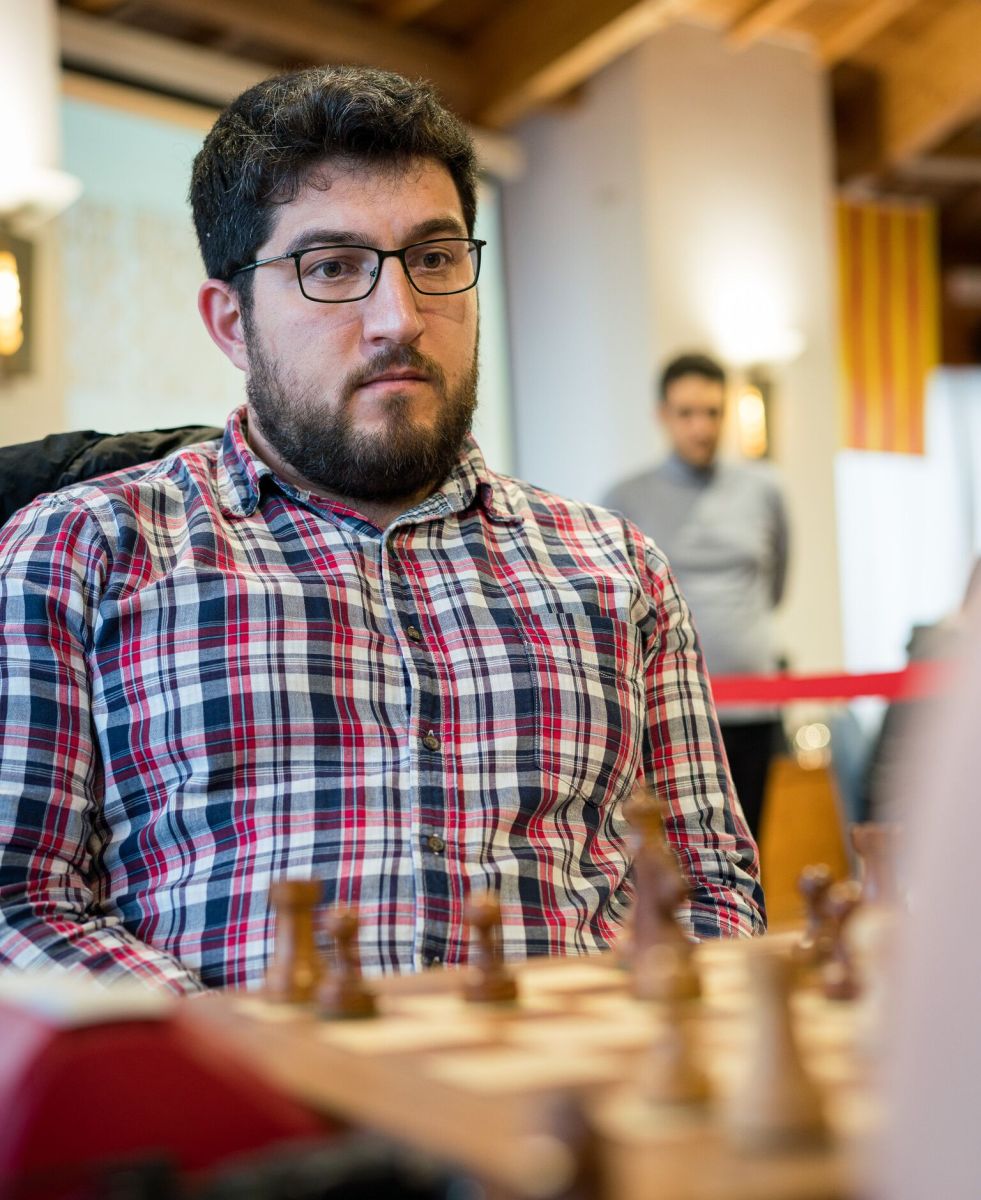 The best Indian performers at the Sunway Sitges 2019
Abhimanyu scored two wins over 2600 opponents. One of them was against Amin Tabatabaei in round 7 and the next one was against S.L. Narayanan in round 9.
The interesting thing to note is Abhimanyu, who is a hardcore 1.e4 player also experimented with different openings and beat S.L. Narayanan with 1.c4.
In the final round Karthikeyan was facing GM Levan Aroshidze. It was the well known Taimanov and Aroshidze essayed a line which seems to give Black a fine position. But it turns out that Karthikeyan had done his homework and with a series of powerful moves, was able to mate the black king. This game has already put the entire line from Black's perspective in danger. The ball is now in Black's court if players can come up with an improvement. If they cannot, then this win by Karthikeyan might well be the last grandmaster game that we will see in this line.
It's simply amazing to see how Nihal hardly ever loses his games and at the same time is good enough to gain rating even when he is well past 2600 now. With the six point Elo gain Nihal moves to 2618 on the live Elo rating list. When it comes to objectivity, solidity and pragmatism, very few players can come close to Nihal.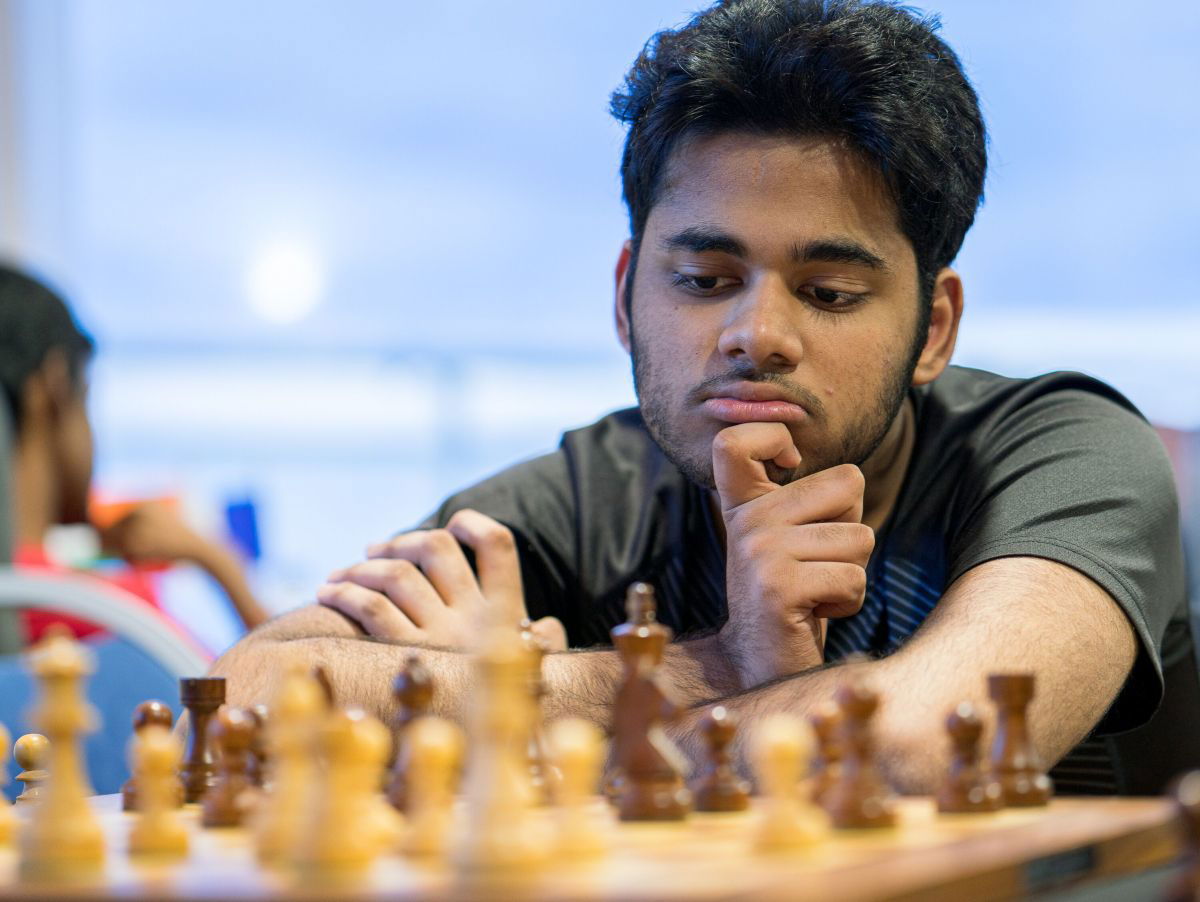 Five norm makers
There were a total of six norms that were scored by Indians, but as Raunak has already completed his norm requirements, we do not count his fourth GM norm.
After achieving his maiden GM norm at the Elllobregat Open 2019 in Spain, Harshit took no time for a breather as the youngster scored his 2nd GM norm at the Sunway Sitges International 2019 in nine rounds. The Sunway Sitges was a fine event for the Pune-lad as he beat the second seed Parham Maghsoodloo and GM Harsha Bharathakoti, along with draws against Valentin Dragnev, Levon Aroshidze, S.P. Sethuraman and Srinath Narayanan. Harshit went to Spain rated 2447 with no GM norms. Now he has an Elo of 2482 with two GM norms! With two powerful performances, he is very close to becoming India's next GM.
Rakshitta Ravi scores her 2nd WGM norm at the Sunway Sitges International Open 2019. Rakshitta played a high class event and needed just one point out of the last three rounds to score her maiden IM norm. It was not to be as she managed to score only 0.5/3. Yet her performance was powerful enough to get her a WGM norm. One of Rakshitta's best result at the event was her win against GM Kaido Kulaots. Kulaots had won the Aeroflot Open 2019 earlier this year. To beat a player of this stature speaks volumes about this girl's talent.
Standings after round 10
| | | | | | | | | | | | | | | | |
| --- | --- | --- | --- | --- | --- | --- | --- | --- | --- | --- | --- | --- | --- | --- | --- |
| Rk. | SNo | | | Name | Typ | sex | Gr | FED | RtgI | RtgN | Club/City | Pts. | TB1 | TB2 | TB3 |
| 1 | 3 | | GM | Korobov Anton | | | | UKR | 2668 | 0 | | 8,5 | 0 | 61,5 | 66,0 |
| 2 | 18 | | GM | Durarbayli Vasif | | | | AZE | 2609 | 0 | | 8,0 | 0 | 60,0 | 65,0 |
| 3 | 22 | | GM | Svane Rasmus | | | | GER | 2597 | 0 | | 8,0 | 0 | 56,5 | 60,5 |
| 4 | 11 | | GM | Tabatabaei M.Amin | | | | IRI | 2635 | 0 | | 7,5 | 1 | 59,0 | 63,5 |
| 5 | 26 | | GM | Puranik Abhimanyu | | | | IND | 2580 | 0 | | 7,5 | 2 | 60,0 | 64,5 |
| 6 | 14 | | GM | Heimann Andreas | | | | GER | 2617 | 0 | | 7,5 | 3 | 58,0 | 62,5 |
| 7 | 35 | | GM | Li Di | H | | | CHN | 2543 | 0 | | 7,5 | 4 | 59,5 | 64,5 |
| 8 | 21 | | GM | Gareyev Timur | | | | USA | 2598 | 0 | | 7,5 | 5 | 58,5 | 63,5 |
| 9 | 17 | | GM | Karthikeyan Murali | H | | | IND | 2611 | 0 | | 7,5 | 0 | 57,0 | 61,5 |
| 10 | 6 | | GM | Lagarde Maxime | | | | FRA | 2655 | 2596 | C.E. Barcelona | 7,5 | 0 | 57,0 | 61,5 |
| 11 | 16 | | GM | Nihal Sarin | H16 | | | IND | 2612 | 0 | | 7,5 | 0 | 56,5 | 61,0 |
| 12 | 19 | | GM | Adly Ahmed | | | | EGY | 2607 | 0 | | 7,5 | 0 | 56,5 | 60,5 |
| 13 | 34 | | GM | Erigaisi Arjun | 16 | | | IND | 2544 | 0 | | 7,0 | 0 | 60,0 | 65,5 |
| 14 | 9 | | GM | Donchenko Alexander | | | | GER | 2644 | 0 | | 7,0 | 0 | 60,0 | 64,0 |
| 15 | 27 | | GM | Wagner Dennis | | | | GER | 2578 | 0 | | 7,0 | 0 | 59,5 | 63,5 |
| 16 | 1 | | GM | Ivanchuk Vassily | | | | UKR | 2690 | 0 | | 7,0 | 0 | 59,0 | 63,0 |
| 17 | 37 | | GM | Moradiabadi Elshan | | | | USA | 2539 | 0 | | 7,0 | 0 | 57,5 | 62,5 |
| 18 | 23 | | GM | Liang Awonder | 16 | | | USA | 2593 | 0 | | 7,0 | 0 | 57,0 | 62,0 |
| 19 | 33 | | GM | Nasuta Grzegorz | | | | POL | 2545 | 0 | | 7,0 | 0 | 57,0 | 61,0 |
Overview of Indian performances:
| | | | | | | | | | | | | | | | | | | |
| --- | --- | --- | --- | --- | --- | --- | --- | --- | --- | --- | --- | --- | --- | --- | --- | --- | --- | --- |
| SNo | | Name | RtgI | RtgN | FED | 1 | 2 | 3 | 4 | 5 | 6 | 7 | 8 | 9 | 10 | Pts. | Rk. | Group |
| 5 | GM | Sasikiran Krishnan | 2656 | 0 | IND | 1 | 1 | 0 | 1 | 1 | ½ | ½ | ½ | ½ | ½ | 6,5 | 33 | Group A |
| 10 | GM | Sethuraman S.P. | 2638 | 0 | IND | 1 | 1 | 1 | 1 | 0 | 0 | ½ | 1 | ½ | 1 | 7,0 | 22 | Group A |
| 13 | GM | Narayanan.S.L | 2626 | 0 | IND | 1 | 1 | 1 | 1 | 1 | 0 | ½ | ½ | 0 | ½ | 6,5 | 27 | Group A |
| 16 | GM | Nihal Sarin | 2612 | 0 | IND | 1 | ½ | 1 | ½ | 1 | ½ | ½ | 1 | ½ | 1 | 7,5 | 11 | Group A |
| 17 | GM | Karthikeyan Murali | 2611 | 0 | IND | 1 | 1 | ½ | 0 | 1 | ½ | 1 | 1 | ½ | 1 | 7,5 | 9 | Group A |
| 24 | GM | Praggnanandhaa R | 2586 | 0 | IND | 1 | 1 | 1 | 1 | 0 | 0 | 1 | ½ | ½ | ½ | 6,5 | 36 | Group A |
| 26 | GM | Puranik Abhimanyu | 2580 | 0 | IND | 1 | ½ | 1 | 1 | 1 | ½ | 1 | 0 | 1 | ½ | 7,5 | 5 | Group A |
| 31 | GM | Gukesh D | 2547 | 0 | IND | 1 | 1 | ½ | 1 | ½ | 0 | 1 | 1 | 0 | 1 | 7,0 | 20 | Group A |
| 34 | GM | Erigaisi Arjun | 2544 | 0 | IND | 1 | ½ | 1 | 1 | ½ | 1 | ½ | ½ | ½ | ½ | 7,0 | 13 | Group A |
| 40 | GM | Narayanan Srinath | 2529 | 0 | IND | 1 | 1 | 1 | ½ | ½ | 0 | 1 | ½ | ½ | ½ | 6,5 | 29 | Group A |
| 44 | GM | Harsha Bharathakoti | 2523 | 0 | IND | 1 | ½ | ½ | 1 | 1 | ½ | 0 | 0 | 1 | ½ | 6,0 | 66 | Group A |
| 48 | IM | Sadhwani Raunak | 2507 | 0 | IND | 1 | 1 | 0 | 1 | 0 | 1 | 1 | ½ | ½ | 1 | 7,0 | 25 | Group A |
| 49 | GM | Girish A. Koushik | 2506 | 0 | IND | 1 | 0 | 1 | 1 | ½ | 1 | ½ | ½ | 0 | ½ | 6,0 | 67 | Group A |
| 55 | GM | Iniyan P | 2497 | 0 | IND | 1 | ½ | ½ | ½ | ½ | ½ | 0 | 1 | 1 | 1 | 6,5 | 57 | Group A |
| 65 | GM | Karthik Venkataraman | 2470 | 0 | IND | 1 | 0 | 1 | 1 | 0 | 1 | 1 | ½ | ½ | 1 | 7,0 | 23 | Group A |
| 77 | IM | Raja Harshit | 2447 | 0 | IND | 1 | 1 | ½ | 0 | 1 | ½ | ½ | 1 | ½ | 0 | 6,0 | 60 | Group A |
| 85 | IM | Bharath Subramaniyam H | 2420 | 0 | IND | ½ | 1 | 0 | ½ | 1 | 1 | 0 | 0 | 1 | 1 | 6,0 | 85 | Group A |
| 87 | IM | Kulkarni Bhakti | 2418 | 0 | IND | ½ | 1 | 0 | 1 | ½ | 0 | 1 | 1 | 0 | 1 | 6,0 | 80 | Group A |
| 90 | IM | Akash Pc Iyer | 2415 | 0 | IND | 1 | 0 | ½ | ½ | 0 | 1 | 0 | 1 | 1 | ½ | 5,5 | 123 | Group A |
| 92 | IM | Dhulipalla Bala Chandra Prasad | 2414 | 0 | IND | 1 | 0 | 1 | 1 | ½ | ½ | 0 | 1 | 1 | 0 | 6,0 | 81 | Group A |
| 94 | FM | Rathanvel V S | 2410 | 0 | IND | ½ | 1 | 0 | 1 | 1 | ½ | 0 | 1 | 0 | 1 | 6,0 | 77 | Group A |
| 98 | IM | Mendonca Leon Luke | 2398 | 0 | IND | 1 | ½ | ½ | 0 | 1 | 0 | 1 | 1 | 1 | 0 | 6,0 | 71 | Group A |
| 102 | IM | Krishna Teja N | 2383 | 0 | IND | 1 | 0 | 1 | 0 | ½ | ½ | 1 | ½ | ½ | 1 | 6,0 | 86 | Group A |
| 108 | IM | Raja Rithvik R | 2381 | 0 | IND | 1 | 0 | 1 | 0 | ½ | 1 | ½ | ½ | 1 | ½ | 6,0 | 82 | Group A |
| 109 | WGM | Vaishali R | 2376 | 0 | IND | 1 | 0 | 1 | 0 | ½ | ½ | 1 | ½ | 1 | ½ | 6,0 | 90 | Group A |
| 113 | FM | Manu David Suthandram R | 2369 | 0 | IND | 1 | 0 | ½ | 1 | ½ | 0 | ½ | 0 | 1 | 1 | 5,5 | 115 | Group A |
| 115 | IM | Sankalp Gupta | 2365 | 0 | IND | 1 | ½ | ½ | 0 | 1 | 0 | 1 | 0 | 1 | ½ | 5,5 | 98 | Group A |
| 125 | IM | Sidhant Mohapatra | 2338 | 0 | IND | 1 | 0 | 1 | 0 | 1 | ½ | 0 | 1 | ½ | ½ | 5,5 | 121 | Group A |
| 128 | WIM | Divya Deshmukh | 2332 | 0 | IND | 1 | 0 | 1 | ½ | 0 | ½ | 0 | 1 | 1 | 0 | 5,0 | 157 | Group A |
| 133 | | Samant Aditya S | 2309 | 0 | IND | 1 | ½ | 0 | 1 | 0 | ½ | 1 | ½ | 0 | ½ | 5,0 | 138 | Group A |
| 134 | FM | Krishnater Kushager | 2308 | 0 | IND | 1 | ½ | ½ | 1 | 0 | 0 | 1 | 1 | ½ | 1 | 6,5 | 47 | Group A |
| 139 | | Ajay Krishna S | 2302 | 0 | IND | 1 | 1 | 0 | 1 | 0 | 0 | 1 | 1 | ½ | 0 | 5,5 | 93 | Group A |
| 140 | FM | Matta Vinay Kumar | 2300 | 0 | IND | 1 | 0 | 1 | 0 | 1 | 0 | 1 | 1 | ½ | 0 | 5,5 | 114 | Group A |
| 153 | WIM | Rakshitta Ravi | 2260 | 0 | IND | 1 | ½ | 0 | 1 | ½ | 1 | 0 | ½ | 0 | 0 | 4,5 | 172 | Group A |
| 159 | WIM | Pratyusha Bodda | 2253 | 0 | IND | 0 | 1 | 1 | 0 | 1 | 0 | 1 | 0 | 1 | 0 | 5,0 | 139 | Group A |
| 163 | FM | Dushyant Sharma | 2247 | 0 | IND | 0 | ½ | 1 | 0 | 1 | 0 | 1 | ½ | 0 | 0 | 4,0 | 214 | Group A |
| 164 | | Panesar Vedant | 2247 | 0 | IND | 0 | 1 | 0 | 1 | 0 | 1 | ½ | ½ | 0 | ½ | 4,5 | 178 | Group A |
| 168 | | Rohit S | 2234 | 0 | IND | 0 | 1 | 0 | 1 | 0 | 1 | 0 | 1 | 0 | ½ | 4,5 | 182 | Group A |
| 169 | WIM | Priyanka Nutakki | 2229 | 0 | IND | ½ | 0 | ½ | 1 | ½ | 1 | ½ | 0 | 0 | 0 | 4,0 | 212 | Group A |
| 172 | CM | Prraneeth Vuppala | 2221 | 0 | IND | ½ | 0 | ½ | 1 | 0 | 1 | ½ | 1 | 0 | ½ | 5,0 | 143 | Group A |
| 174 | WFM | Cholleti Sahajasri | 2216 | 0 | IND | 0 | 0 | 1 | ½ | 0 | 1 | ½ | 0 | 0 | 0 | 3,0 | 268 | Group A |
| 175 | | Karthik Rajaa | 2212 | 0 | IND | 0 | 1 | 0 | ½ | ½ | 1 | ½ | ½ | 0 | 1 | 5,0 | 142 | Group A |
| 177 | FM | Ajay Karthikeyan | 2203 | 0 | IND | ½ | 0 | 1 | ½ | 1 | 1 | 0 | ½ | ½ | 0 | 5,0 | 132 | Group A |
| 183 | CM | Tanmay Jain | 2193 | 0 | IND | 0 | 1 | 0 | 1 | 0 | ½ | ½ | 1 | ½ | ½ | 5,0 | 164 | Group A |
| 185 | IM | Mohota Nisha | 2191 | 0 | IND | 0 | 1 | ½ | 0 | 1 | ½ | ½ | 1 | ½ | 0 | 5,0 | 141 | Group A |
| 187 | | Bartakke Amardeep S. | 2190 | 0 | IND | 0 | 1 | 0 | ½ | 1 | 0 | ½ | ½ | 1 | 0 | 4,5 | 188 | Group A |
| 189 | | Sibi Visal R | 2185 | 0 | IND | 0 | 1 | 0 | 0 | 1 | ½ | 0 | 1 | ½ | 1 | 5,0 | 166 | Group A |
| 191 | | Sekar B | 2176 | 0 | IND | 0 | 1 | 1 | ½ | 1 | 1 | ½ | ½ | 0 | 1 | 6,5 | 41 | Group A |
| 198 | | Natarajan C | 2157 | 0 | IND | 0 | 0 | 0 | 0 | 0 | 0 | 0 | 0 | 0 | 0 | 0,0 | 306 | Group A |
| 200 | | Godbole Atharva | 2148 | 0 | IND | 0 | ½ | 1 | 1 | 0 | ½ | ½ | ½ | 0 | 1 | 5,0 | 156 | Group A |
| 204 | CM | Shahil Dey | 2135 | 0 | IND | 0 | 1 | 0 | 1 | 0 | 0 | 1 | 0 | 0 | 1 | 4,0 | 224 | Group A |
| 206 | WIM | Tejaswini Sagar | 2128 | 2095 | IND | 0 | 1 | 1 | 0 | ½ | ½ | ½ | 0 | 0 | 0 | 3,5 | 244 | Group A |
| 210 | | Darpan Inani | 2117 | 0 | IND | 0 | 1 | 0 | ½ | 1 | 0 | 0 | 1 | ½ | 0 | 4,0 | 225 | Group A |
| 211 | | Arjun C Krishnamachari | 2113 | 0 | IND | ½ | 0 | 1 | 0 | 1 | ½ | ½ | 1 | ½ | 0 | 5,0 | 146 | Group A |
| 219 | | Tanmay Chopra | 2100 | 0 | IND | 0 | 1 | ½ | ½ | ½ | ½ | ½ | ½ | 0 | 0 | 4,0 | 215 | Group A |
| 220 | WCM | Sharma Isha | 2099 | 0 | IND | 0 | 1 | 0 | 0 | 1 | ½ | 1 | 0 | 1 | 1 | 5,5 | 124 | Group A |
| 223 | CM | Rajarishi Karthi | 2093 | 0 | IND | 0 | 0 | 1 | ½ | 0 | 1 | ½ | 0 | 1 | 1 | 5,0 | 167 | Group A |
| 225 | | Toshali V | 2083 | 0 | IND | 0 | 1 | 0 | 0 | 0 | 1 | 1 | 0 | ½ | 1 | 4,5 | 206 | Group A |
| 227 | | Kishan Gangolli | 2078 | 0 | IND | 0 | ½ | ½ | ½ | ½ | ½ | ½ | 1 | 0 | 1 | 5,0 | 165 | Group A |
| 229 | | Dhrupad Kashyap | 2073 | 0 | IND | 0 | ½ | 0 | ½ | 1 | 0 | 1 | 1 | 0 | ½ | 4,5 | 202 | Group A |
| 231 | CM | Mohamed Anees M | 2056 | 0 | IND | 0 | 1 | ½ | 1 | ½ | 1 | 0 | ½ | 0 | 0 | 4,5 | 173 | Group A |
| 246 | | Jijo Joy | 2019 | 0 | IND | 0 | ½ | ½ | ½ | ½ | ½ | ½ | 1 | ½ | 0 | 4,5 | 189 | Group A |
| 248 | | Potluri Saye Srreezza | 2013 | 0 | IND | 0 | 0 | 1 | 1 | 0 | ½ | ½ | 1 | 0 | 0 | 4,0 | 216 | Group A |
| 255 | | Ayushh Ravikumar | 1982 | 0 | IND | ½ | 0 | ½ | ½ | ½ | ½ | 1 | 0 | 0 | 1 | 4,5 | 186 | Group A |
| 260 | WFM | Savitha Shri B | 1968 | 0 | IND | 0 | ½ | ½ | 0 | 1 | 0 | 1 | 1 | 0 | 0 | 4,0 | 220 | Group A |
| 267 | | Manukonda Arun | 1923 | 0 | IND | 0 | ½ | ½ | 1 | 1 | 0 | 0 | 0 | 0 | 0 | 3,0 | 264 | Group A |
| 273 | AIM | Komal Srivatsav Sajja | 1907 | 0 | IND | 0 | ½ | 1 | 0 | 0 | 0 | 0 | 1 | 1 | 0 | 3,5 | 255 | Group A |
| 274 | | Nawin J J | 1907 | 0 | IND | 0 | 0 | 1 | 1 | 0 | 1 | ½ | 0 | 0 | 1 | 4,5 | 194 | Group A |
| 281 | | Gugan G | 1843 | 0 | IND | 1 | 0 | 0 | ½ | 1 | 0 | ½ | ½ | ½ | ½ | 4,5 | 185 | Group A |
| 282 | | Srimathi R | 1842 | 0 | IND | 0 | 0 | ½ | ½ | 1 | ½ | ½ | 1 | 0 | 0 | 4,0 | 226 | Group A |
| 283 | CM | Gopal K.N. | 1840 | 0 | IND | 0 | 0 | ½ | 1 | ½ | 1 | 0 | 1 | 1 | 0 | 5,0 | 168 | Group A |
| 284 | | Devnani Kush | 1829 | 0 | IND | 0 | 0 | ½ | 1 | 0 | 0 | ½ | ½ | ½ | 1 | 4,0 | 238 | Group A |
| 289 | | Krithigga K | 1812 | 0 | IND | 0 | 0 | 0 | 0 | 1 | ½ | 0 | 0 | ½ | 1 | 3,0 | 284 | Group A |
| 291 | | Niharika Ch | 1803 | 0 | IND | 0 | 0 | 0 | 1 | 1 | 0 | 1 | 0 | 1 | ½ | 4,5 | 200 | Group A |
| 292 | | Sawant Akshay | 1793 | 0 | IND | 0 | 0 | 0 | 0 | ½ | 1 | 1 | ½ | 1 | ½ | 4,5 | 210 | Group A |
| 293 | | Kabhilan S | 1789 | 0 | IND | 0 | ½ | 0 | ½ | 1 | 0 | 0 | ½ | 0 | 0 | 2,5 | 286 | Group A |
| 295 | | Morvekar Kedar | 1777 | 0 | IND | 0 | 1 | 0 | ½ | ½ | ½ | 0 | 1 | ½ | ½ | 4,5 | 197 | Group A |
| 298 | | Aryan B Joshi | 1770 | 0 | IND | 0 | 0 | 1 | ½ | 0 | 0 | 0 | ½ | 0 | 1 | 3,0 | 273 | Group A |
| 300 | | Sagar Siya | 1754 | 1408 | IND | 0 | 0 | 0 | ½ | 0 | 0 | 0 | 1 | 1 | 0 | 2,5 | 292 | Group A |
| 301 | | Shivika Rohilla | 1744 | 0 | IND | 0 | 0 | ½ | 0 | 1 | 0 | 1 | ½ | 1 | 0 | 4,0 | 236 | Group A |
| 302 | | Mrithyunjay Mahadevan | 1735 | 0 | IND | 0 | 0 | ½ | 0 | 0 | 1 | 1 | 0 | ½ | 0 | 3,0 | 274 | Group A |
| 304 | | Ankitha Goud Palle | 1724 | 0 | IND | 0 | 1 | 0 | ½ | 0 | ½ | ½ | 0 | ½ | 0 | 3,0 | 266 | Group A |
| 305 | | Raghu Ram Reddy Seelam | 1717 | 0 | IND | ½ | 0 | 1 | 0 | 0 | 0 | ½ | 0 | 0 | 0 | 2,0 | 296 | Group A |
| 308 | | Rosh Jain | 1697 | 0 | IND | 0 | ½ | 0 | 1 | 0 | 0 | 1 | 0 | ½ | 0 | 3,0 | 279 | Group A |
| 309 | | Varsha Ramesh | 1669 | 0 | IND | 0 | 0 | ½ | 0 | 1 | 1 | ½ | 0 | 0 | 1 | 4,0 | 231 | Group A |
---