Can Anish Giri win 83rd Tata Steel Masters 2021?
Anish Giri is poised to win the 83rd Tata Steel Chess Masters 2021. However he fumbled a completely winning endgame against Firouzja and allowed the youngster to walk away with a draw. Giri's pursuers Jorden and Caruana both made a draw each respectively. Carlsen was also held to a draw by Wojtaszek. Thus for the first time since 2018, Giri is guaranteed to finish ahead of Carlsen in Tata Steel Masters, irrespective of the final round result. Now that Carlsen cannot catch up to him, perhaps Giri would like to win the final game against Anton and avoid tie-breaks and repeat a 2018 scenario. Photo: Jurriaan Hoefsmit/Tata Steel Chess Tournament 2021
Harikrishna scores the sole victory
Anish Giri was completely winning against Firouzja for the better part of the endgame, but much to his chagrin, he messed up and Firouzja's fighting spirit allowed him to salvage a draw. Giri is still in the sole lead with 8.0/12. Dutch no.2 Jorden Van Foreest made a solid draw with Esipenko and Caruana was held to a draw by Anton. Thus Giri's pursuers Jorden, Firouzja and Caruana all three are at 7.5/12. Carlsen was held to a draw by Wojtaszek. Thus for the second consecutive year Carlsen is completely out of the championship scenario. Harikrishna scored the sole victory of the round against Donchenko.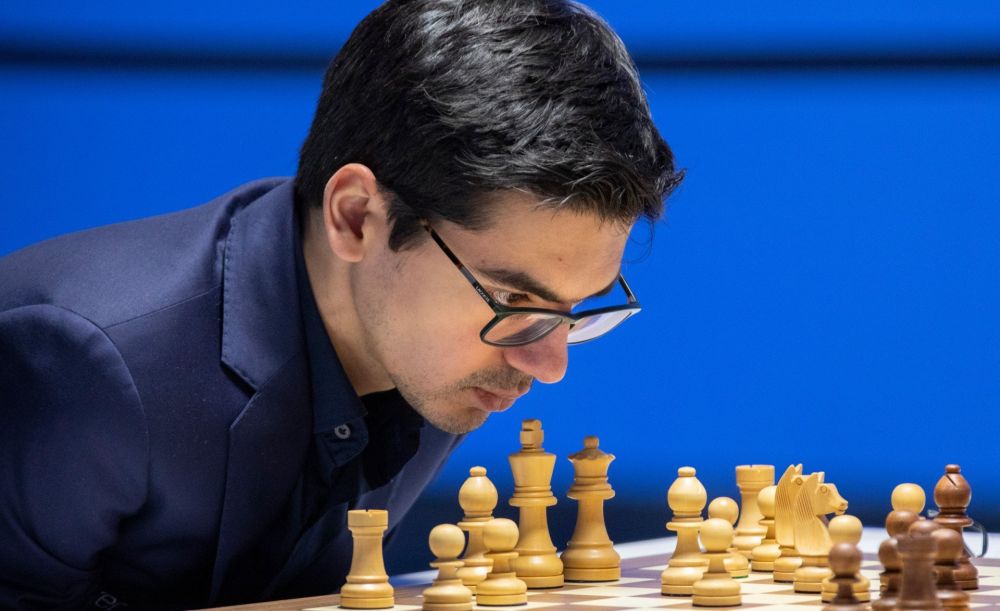 Giri - Firouzja 0.5-0.5
Giri got a completely winning position in the endgame.
Firouzja made a big mistake of exchanging the rooks which allowed Giri to gain a decisive advantage. However Giri could not find the correct plan initially.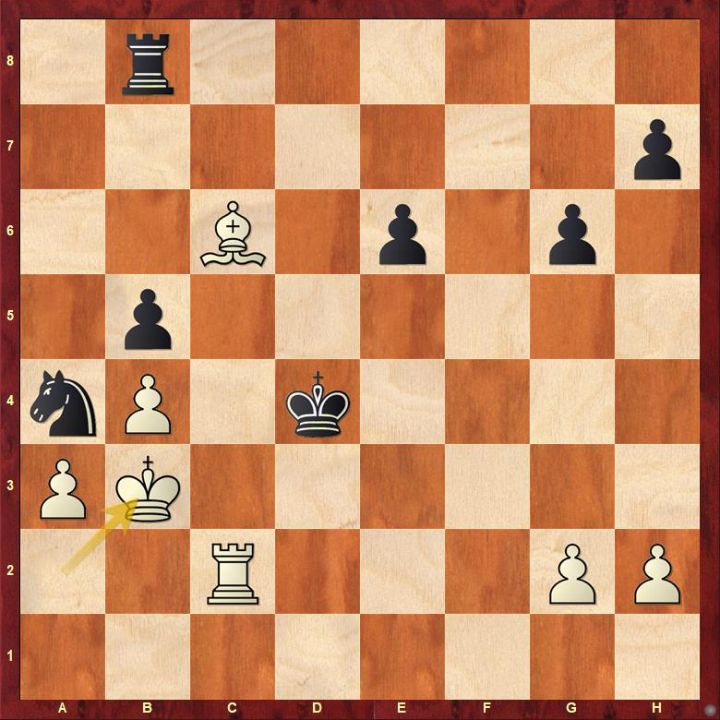 Eventually white did manage to bring his king to b3 but he lost some valuable tempo.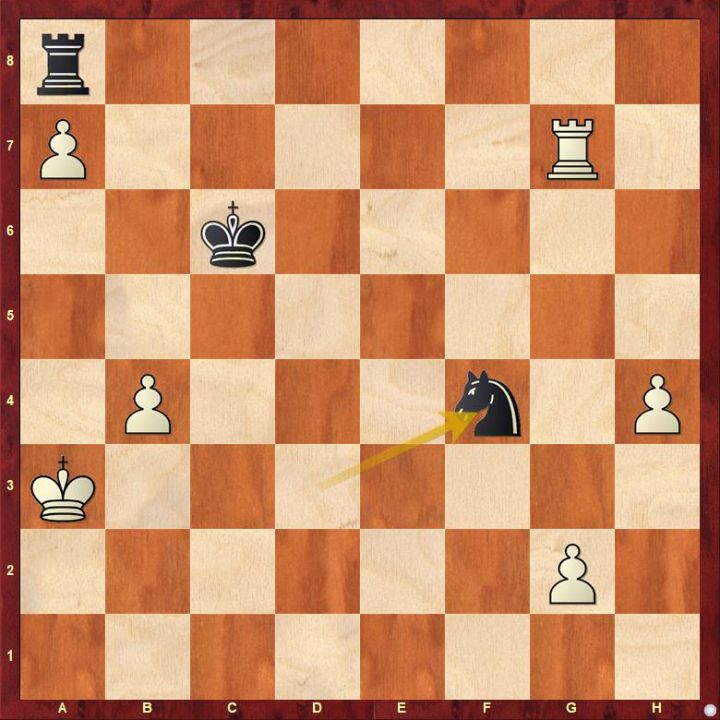 Eventually white ended up having four pawns against black's knight and a rook each. Find out the best continuation for white after 60...Nf4
Esipenko - Jorden Van Foreest 0.5-0.5
Esipenko had a solid draw with Jorden Van Foreest. There were moments where it seemed Jorden is going to make a breakthrough but Esipenko defended them all and eventually made a perpetual check to save himself from Jorden's checkmate threat.
Jorden was quite surprised that Esipenko allowed him to play 27...d4 considering white's weaker king position and black having a stronger knight compare to white's bishop.
Caruana - Anton 0.5-0.5
Caruana was held to a hard fought draw by David Anton Guijarro.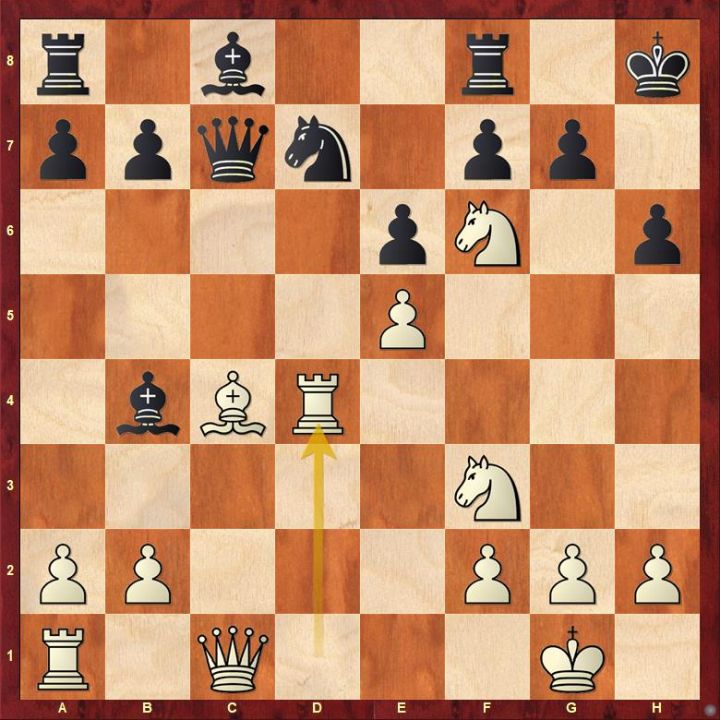 Black needs to play correctly to defend the position otherwise white has some dangerous intentions on the kingside. Find out the correct defence for black after 15.Rxd4. Anton survived the early onslaught as he knew it well beforehand.
Wojtaszek - Carlsen 0.5-0.5
Wojtaszek held Carlsen to a comfortable draw.
Harikrishna - Donchenko 1-0
Harikrishna scored a brilliant victory over Donchenko, after the German made an inaccuracy in a completely equal Queen and Rook endgame.
42...Qf6 may not seem much but it's actually a huge mistake. Find out why and also think about what black should have done instead. Harikrishna made a checkmate threat in another eight move, against which Donchenko had no good defence.
Replay all games from Round 12
Round 12 results
Standings after Round 12
Schedule
Starting from Saturday 16th January, all round starts at 6:30 p.m. IST, only Sunday 31st January, the final round will start at 5:30 p.m. IST. Rest days are - 20th, 25th and 28th January.
Time Control
100 Minutes for 40 moves, followed by 50 minutes for 20 moves, then 15 minutes for the remaining moves with 30 seconds cumulative increment for each move starting from the first move.
Links
Tata Steel Chess official site
---