The first teenager to beat World Champion Magnus Carlsen - Andrey Esipenko
Beating Magnus Carlsen in any format is a difficult task, more so in Classical chess. But on 24th of January, at the 8th round of Tata Steel Masters 2021 Andrey Esipenko became the 1st teenager ever to beat the World Champion Magnus Carlsen in Classical Chess. 16-year-old Anish Giri had beaten Magnus back in 2011, but at that point Carlsen wasn't a World Champion. We bring you the entire game with detailed analysis by IM Sagar Shah, along with details to know more about this future champion - Andrey Esipenko.
It is very rare to see Magnus Carlsen losing a classical game. In fact, after he became the World Champion in 2013, he has lost so few classical games, that many of them have gone on to become well-known gems in the world of chess! We tried to calculate Carlsen's losses in Classical games after he became a World Champion and this is how he has fared:
2014 - 6 losses - Losing to Caruana and Radjabov at the Gashimov Memorial, Naiditsch and Saric at the Tromso Olympiad, Caruana at Sinquefield Cup, 1 game against Anand at the World Championship 2014
2015 - 10 losses - Wojtaszek at Tata Steel Chess, Naiditsch at Grenke Chess, Caruana, Anand, Hammer and losing on time in a winning position against Topalov at Norway Chess, Topalov and Grischuk at Sinquefield Cup, Aronian and Pelletier at European Team Championships
2016 - 2 losses - Aronian at Norway Chess, Nakamura at Bilbao Masters
2017 - 6 losses - Rapport at Tata Steel Masters, Aronian and Kramnik at the Norway Chess, MVL at the Sinquefield, Bu Xiangzhi at FIDE World Cup, Nepomniachtchi at London Chess Classic
2018 - 2 losses - Wesley So Norway Chess, Mamedyarov at Biel GM,
2019 - No losses!
2020 - 2 losses - Duda and Aronian at Norway Chess
That's a total of 28 losses in seven years! An average of 4 losses a year. Just goes to show what a world class player he is. Also the year 2019 saw Carlsen's famous unbeaten streak which lasted for a massive 125 games before losing to Duda at the Norway Chess Classic 2020. After becoming the World Champion Carlsen had never lost a game to a teenager. But finally it has happened! On 24th of January 2021, in the 8th round of the Tata Steel Masters 2021, Magnus Carlsen lost his game against the 18-year-old Andrey Esipenko.
When Wesley So beat Magnus Carlsen for the first time in a Classical game at Norway Chess in 2018, this is what he wrote in his annotations for ChessBase Magazine, "It is like being a very young and talented soccer player and having pictures of Pele all over your room and knowing by heart every game he ever played. You think about him, dream about him, grow up wanting to be as good as him and when playing by yourself even pretend you are him. And then one day Pele suddenly appears on the field. You can't move. You can't breathe. Everything is a blur. Which goal posts are yours? You feel like you might faint. Or die. You are overwhelmed because he is older, bigger and has years of experience on you. You see that you are a kid with over size dreams. Playing Carlsen in Norway is probably like playing Pele in Brazil."
I believe Esipenko also must have felt something similar when taking on Magnus Carlsen. There is no doubt that the youngster is extremely talented. In fact he was the European as well as the World under-16 champion. He has shown time and again that with his positional understanding and tactical acumen he can fight against the best in the world.
Sergey Karjakin vs Andrey Esipenko, World Rapid 2017
The young Russian, who was only 15 years old when the game happened, stunned the world with his move ...Qb3!! You can work out the variations in your head. Within a few moves Karjakin gave up.
It is one thing to beat the best players in the world in rapid and blitz and a completely different ball game when it comes to Classical Chess. Here is where every aspect of the game has to be given enough importance - opening preparation, planning, strategizing, middlegame play, stamina, time management and so much more. And to beat a player like Magnus, you have to do more right things than him in all the departments combined! Not easy!
Play the opening like a Book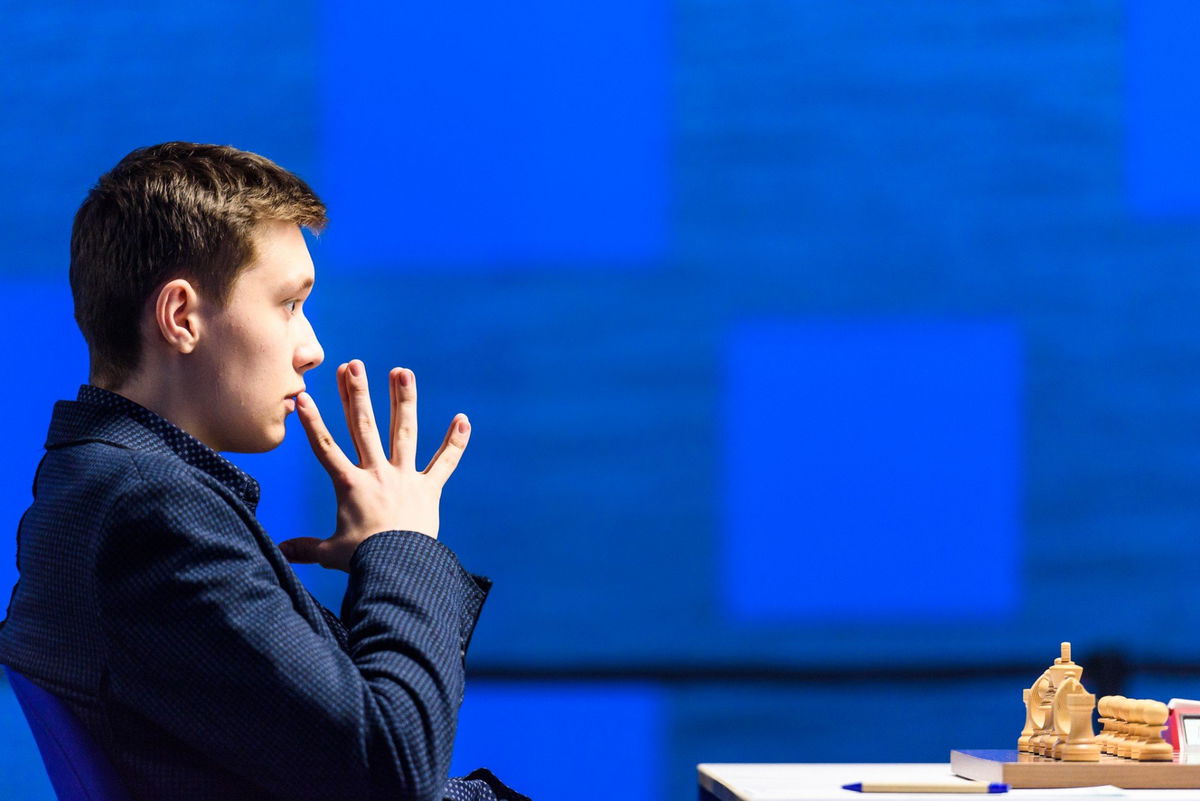 Esipenko vs Carlsen
Play the Middlegame like a Machine!
White took Ncxb5! and after axb5 Nxc6 Bxc6 and...
If you play the Middlegame like a Machine, Endgame does not arise!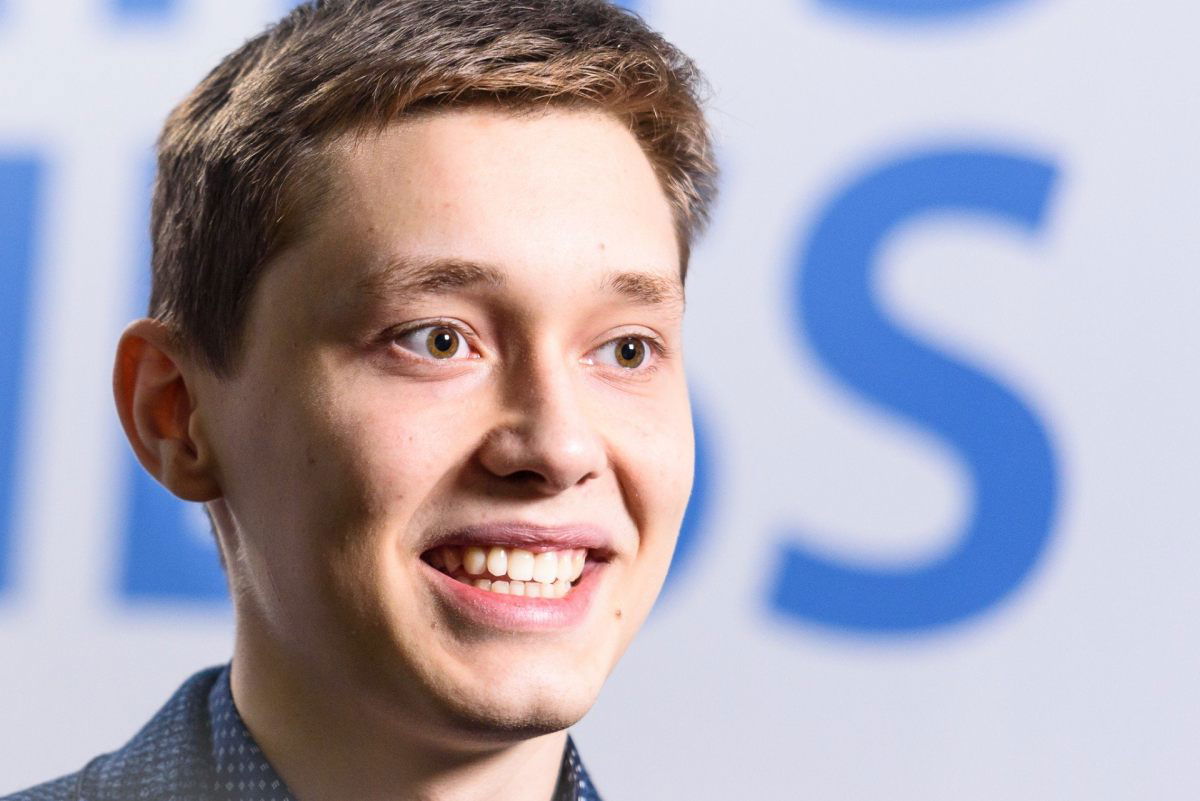 Carlsen after losing the game tweeted the following:
---