Tata Steel Masters R7: Harikrishna holds Carlsen to a draw
Harikrishna held Carlsen to a comfortable draw in just 30 moves. Four pursuers including two Dutch men are now sharing the lead with 4.5/7. They are - Jordan Van Foreest, Giri, Caruana and Firouzja. Giri ended Grandelius' dream run as he beat the Sweden no.1 after he made an incorrect pawn capture and faltered in the next couple of moves. Harikrishna is now in shared second position along with Esipenko, Carlsen and Grandelius at 4.0/7. Photo: Alina l'Ami and Jurriaan Hoefsmit/Tata Steel Chess Tournament 2021
Five decisive games
Round 7 of Tata Steel Chess Tournament witnessed maximum number of decisive games in the event so far. Harikrishna made a comfortable draw against Carlsen. Giri handed the tournament leader Grandelius his first defeat of the tournament. Jordan Van Foreest won his second consecutive game of the event, this time against the Norwegian, Tari. Defending champion Caruana beat Vachier-Lagrave, once again Najdorf specialist went wrong in his own opening. Firouzja beat Duda after the latter misplayed in the endgame. Esipenko scored his first victory of the event against Wojtaszek.
Carlsen - Harikrishna 0.5-0.5
Harikrishna held Carlsen to a draw in just 30 moves with ease.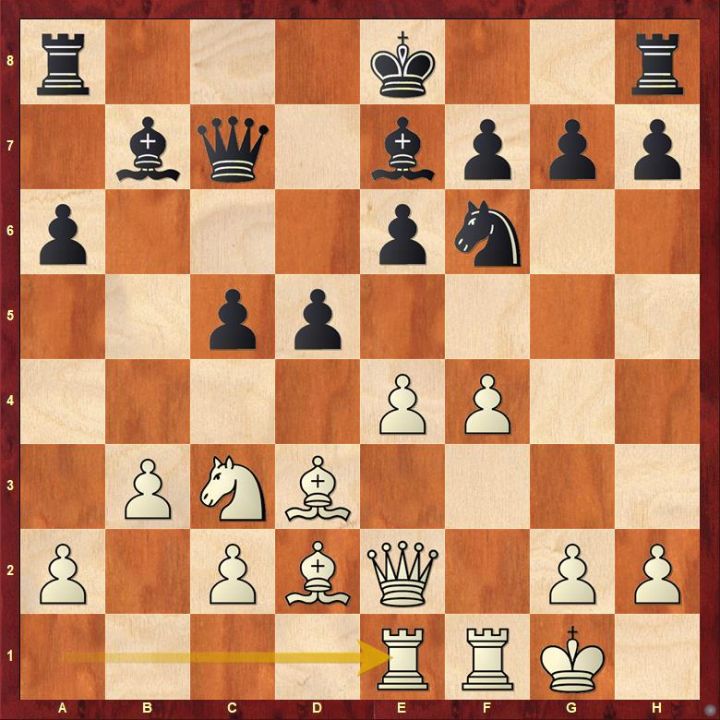 White has castled and completed its development of pieces, however black hasn't done that. Find out how should black continue after 13.Rae1
Sometimes when the position demands for it, you have to play a move which you wouldn't generally. 19...f6 was required and Harikrishna just did that. The game eventually liquidated into an equal Rook ending where white is ahead by a pawn but like Harikrishna said in the post-match interview, black should not have any difficulty holding a draw.
Giri - Grandelius 1-0
Giri halted Grandelius' momentum by beating him convincingly as the Sweden no.1 picked up a pawn which was probably not the best decision.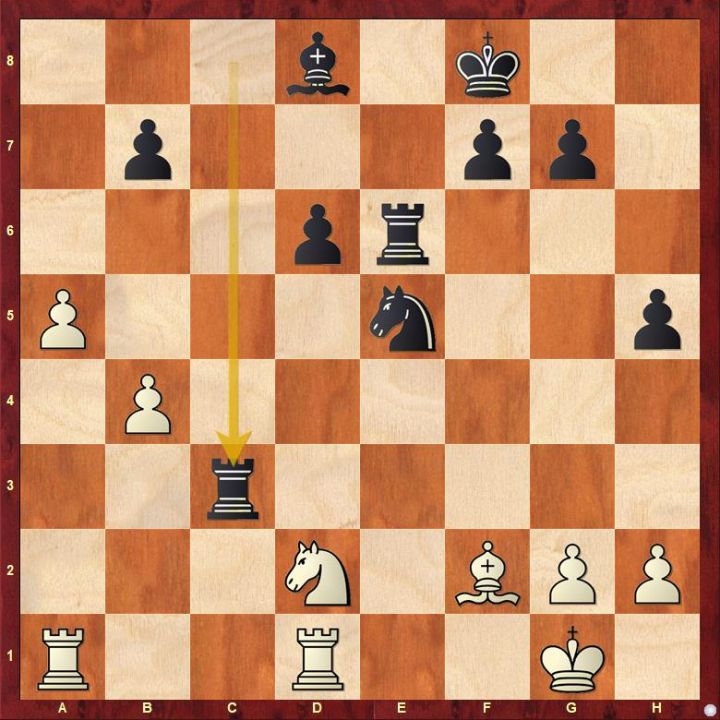 31...Rxc3 at a first glance may seem to be correct but the problem is white's a and b-pawns are rushing down on the queenside and black pieces lack of harmony make it difficult to stop them before they become a monster.
After a couple of moves Grandelius played 34...Rxd4 where the simplification only accelerates white in getting a victory. The position was difficult to play for black anyway.
Firouzja - Duda 1-0
Since Firouzja and Duda both are daredevil players, you can almost always expect their games to have fireworks irrespective of time control or result of the game. This one did not disappoint either.
If we have to pinpoint the first mistake made in the game by black then that would be 13...cxd4. Find out why.
Duda got an opportunity to play a typical move something that he likes to do in his games after 29.Rd1. What was it?
Black can still hold the game here despite having only two pawns for a bishop. Much to the chagrin of Duda, he did in this position what he shouldn't have done. What black shouldn't do here?
Wojtaszek - Esipenko 0-1
Despite losing a pawn in the endgame, Wojtaszek managed to hold until he blundered in the end.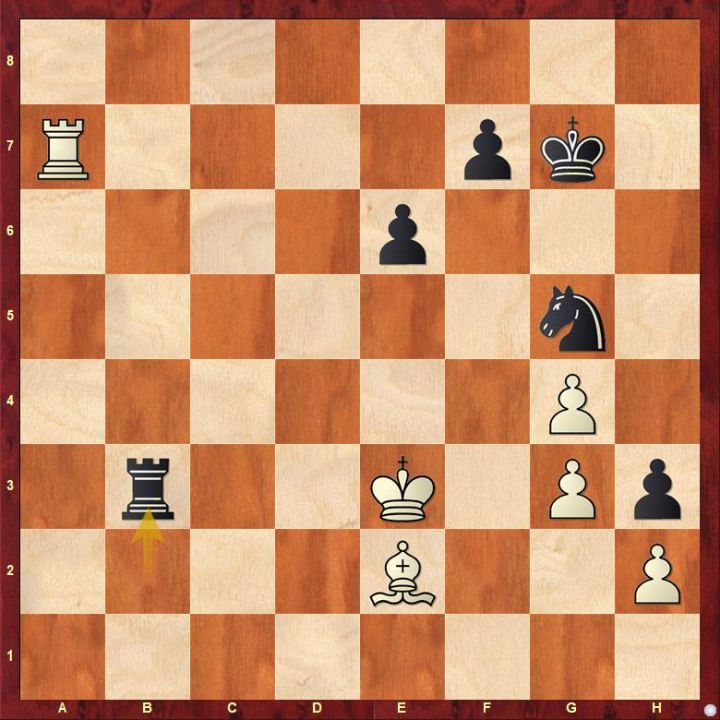 How should white respond to the check? The game continued with 38.Kd4 which was a blunder. Find out why.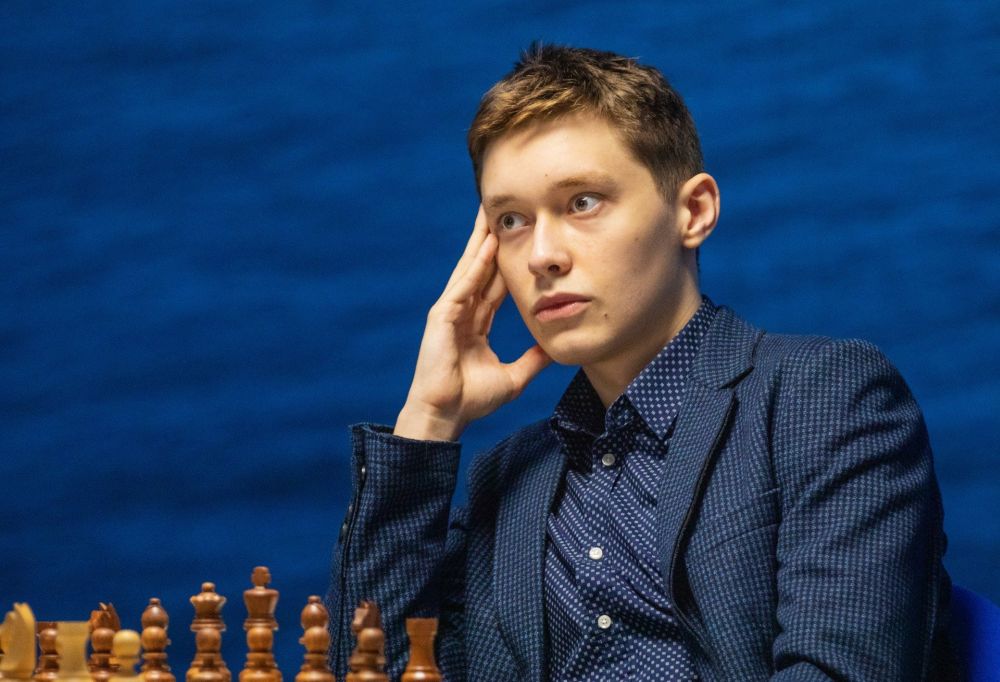 Caruana - Vachier-Lagrave 1-0
Vachier-Lagrave once again went wrong in the Najdorf, this time against Caruana.
13...exd5 allows white to do something spectacular. What is it? Soon afterwards white got into a completely winning position and the rest was academic.
Tari - Jordan Van Foreest 0-1
Tari went uber passive against Jordan Van Foreest which allowed him to gain time to setup his attack properly.
20.Bc2 was uncalled for as after 20...fxe4 21.Bxe4 Bxe4 22.Nxe4 bxc4 it is black who has the upper hand. Soon afterwards white lost control of the position, material and eventually the game.
Replay all games from Round 7
Round 7 results
Standings after Round 7
Schedule
Starting from Saturday 16th January, all round starts at 6:30 p.m. IST, only Sunday 31st January, the final round will start at 5:30 p.m. IST. Rest days are - 20th, 25th and 28th January.
Time Control
100 Minutes for 40 moves, followed by 50 minutes for 20 moves, then 15 minutes for the remaining moves with 30 seconds cumulative increment for each move starting from the first move.
Links
Tata Steel Chess official site
---