Asian Junior 2022 R8: Harshavardhan on the verge of winning Gold
IM Harshavardhan G B scored an emphatic victory over Eric Labog Jr. (PHI) in the penultimate round. He has increased his lead by a full point 6.5/8 in the Asian Junior Chess Championships 2022 Open. IM Neelash Saha and IM Utsab Chatterjee are among the pack of five players at 5.5/8 each. In the Girls section, both previous round leaders, WIM Rakshitta Ravi and WIM Ngoc Thuhy Duong (VIE) won their respective games to move to 6.5/8 each. Harshavardhan needs a draw in the final round to clinch the Gold, while Rakshitta must-win her last game and hope everything works out in her favor to clinch the Gold. Final Round 9 starts tomorrow at 9 a.m. local time, 11:30 a.m. IST. Photo: Asian Chess Federation
Rakshitta maintains her lead with Ngoc Thuy Duong
Eric - Harshavardhan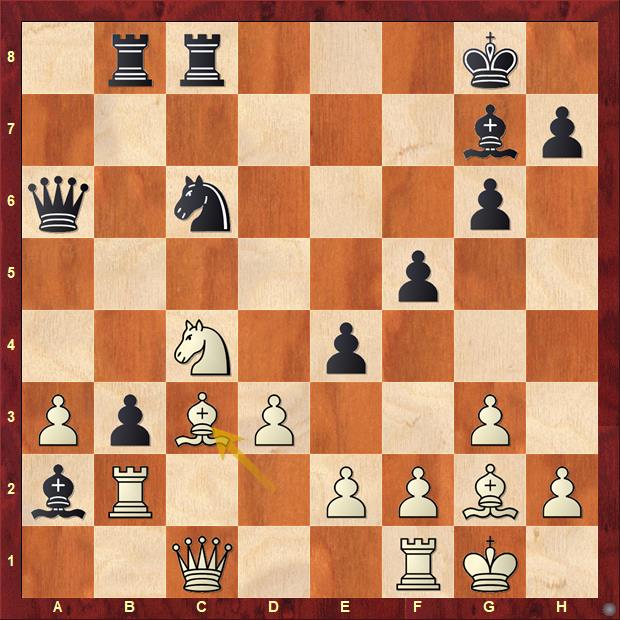 Eric Labog Jr. (2138) made a series of positional mistakes, starting with 16.b4. 27.Bc3 proved to be a fatal one as after Ne5 there is no good reply for White. 28.Rxa2 bxa2 29.Qa1 Nxc4 30.Bxg7 Rb1! ensuring White's deadly g7-bishop is gone. 31.Qxa2 Rxf1+ 32.Bxf1 Kxg7 33.dxc4 Qxc4 Black's material advantage is enough to convert it into a full point. This win helped Harshavardhan to extend his lead by a full point.
Femil - Rakshitta
Femil Chelladurai (1657) was already in trouble against WIM Rakshitta Ravi (2219). 22.Qxd5 did not help White's case Qf5 23.e6 fxe6 24.Qxe6+ Kh8 25.Nf3 Qxe6 26.Bxe6 Nxf4 White might have managed to trade the queens but the intensity of attack did not get reduced. Black won the game in the next few moves with her sharp play.
A total of 32 players including 8 IMs in the Open and 20 players including 5 WIMs are taking part from Guam, Indonesia, India, Iran, Japan, Kazakhstan, Kyrgyzstan, Malaysis, Mongolia, Philippines and Vietnam. The tournament is organized by Asian Chess Federation. It is taking place at Knights Templar Hotel in Tagaytay, Philippines from 19th to 25th November 2022.
Replay Round 8 Open games
Replay Round 8 Girls games
Round 8 Open results
Round 9 pairings
Round 8 Girls results
Round 9 pairings
Links
---