An interview with the boy who scored 9/9 - GM Leon Mendonca
Leon Mendonca did something spectacular at the HIT Open 2023 in Slovenia. He started out as the top seed and was the favourite to win the tournament. But the way he dominated the proceedings was just phenomenal. He scored 9.0/9, gaining 26 Elo points, a rating performance of 3196, and winning the tournament with 2.5 extra points! How did Leon do it? Well in this interview we speak about three of his games - round 2 against Matic Lavrencic, round 5 against Aleksa Strikovic, and round 8 against Nigel Davies. We also speak about the psychological issues that Leon had to overcome in order to achieve what he has achieved in the last few days - two tournament victories, a gain of 38 Elo points and a Live rating of 2596. Check out the full interview below.
Leon is back in form
Until this point when the world spoke about the big talents of Indian chess (who are below the age of 20) and who have the chances of becoming a world class GM, everyone would talk about 5 players - D Gukesh, Arjun Erigaisi, R Praggnanandhaa, Nihal Sarin and Raunak Sadhwani. The time has come to add a 6th name to this list - Leon Mendonca. Based on the sheer power of his performance, he pumped up his Elo by 38 points in two tournaments, winning the last event HIT Open 2023 in Slovenia with a massive score of 9.0/9. His live rating is 2596 and he is the 6th Indian to join the list of top 20 juniors in the world of chess. Before the HIT Open he had won the Bad Woerishofen tournament in Germany.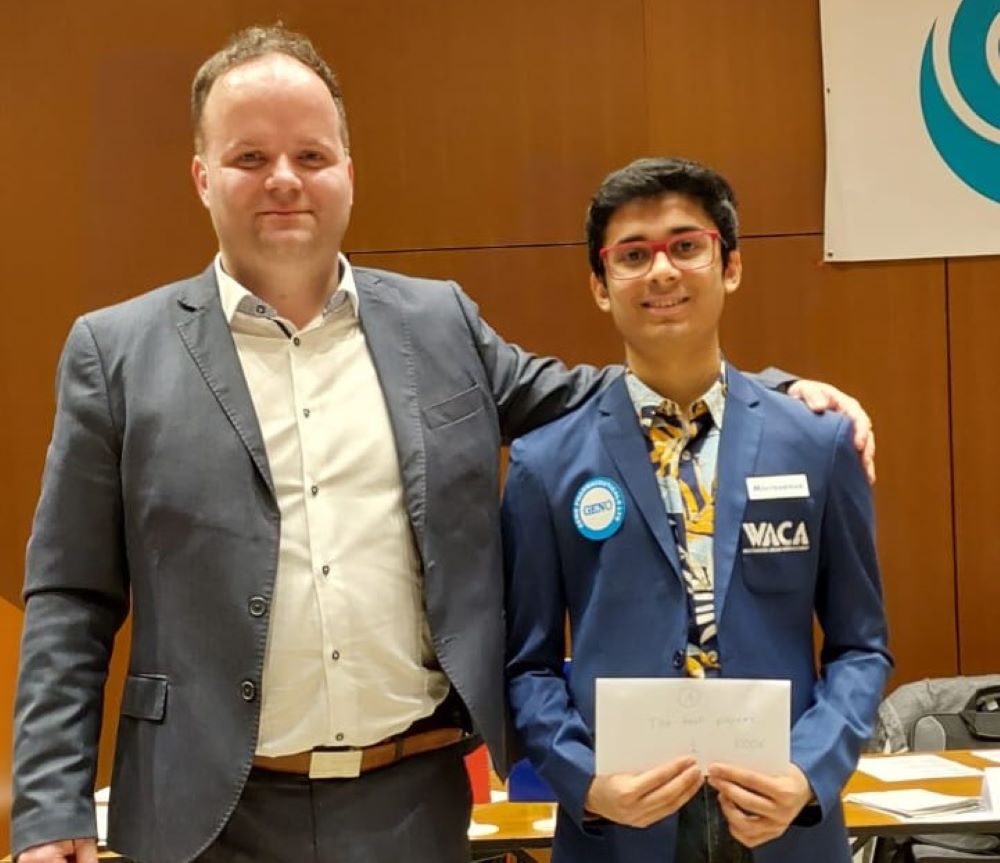 In IM Sagar Shah's own words
I had a detailed interview with Leon which lasted almost an hour. While we did speak about some amazing chess positions and his games that helped him reach a score of 9.0/9, I was very keen to know what was his secret sauce for the sudden rise. What was it different that he did off the chess board?
Timestamps of the Interview
0:00 - Introduction and a big congratulations to Leon!
2:08 - Crazy travels from Bad Woerishofen to Hamburg to Hungary to Slovenia!
4:53 - What do you think has changed?
8:24 - Leon now has a live rating of 2596, has his next events planned!
9:39 - Lavrencic Matic vs Leon Mendonca
21:08 - Inspired by the very famous game Svidler vs Kramnik!
23:50 - Amazing Kramnik mimicry by Leon
25:02 - Back to analysing his win over Matic
31:12 - Matthew Wadsworth vs Leon Mendonca
44:49 - A picturesque finish!
45:37 - Leon Luke Mendonca vs Nigel Davies
51:00 - Tournament conditions in Slovenia
51:35 - Pushing for a win in the final round even after winning the tournament
52:26 - Thank you and best of luck!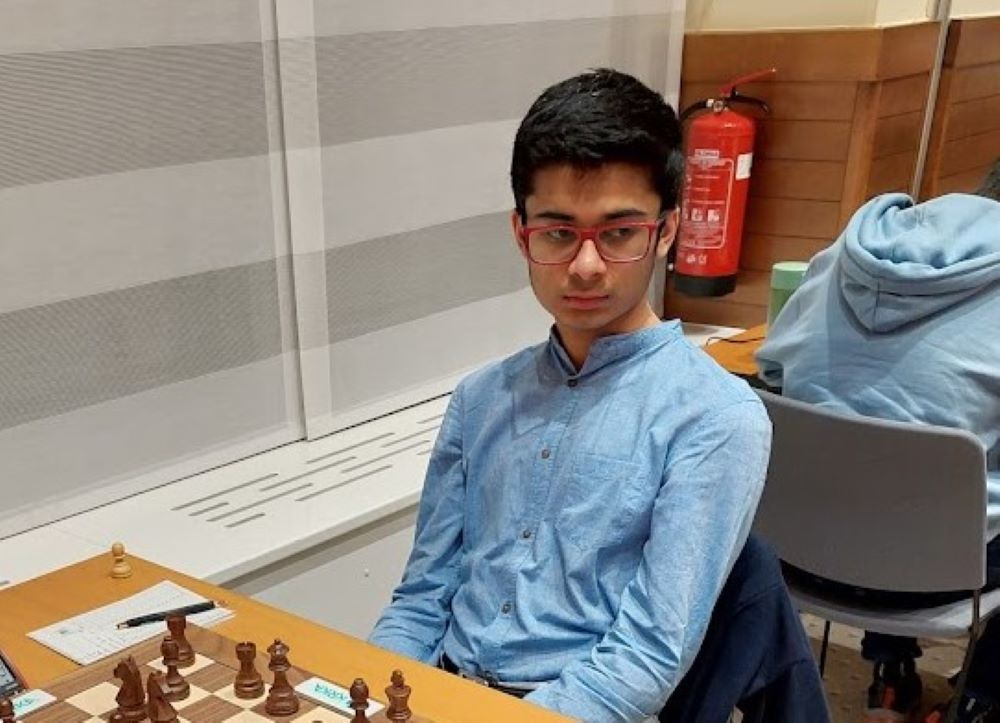 Leon's reply was quite interesting:
"My problem was less on the chess board and more psychological. I was thinking too much about the outcome and less about the process. My coach Vishnu Prasanna sir helped me to resolve it." I was curious to know more about this. Leon continued, "Since the last couple of years, I had started giving too much importance to the engine. So much so that whenever I finished a game, and checked it with the engine, it didn't matter if I had won or lost, I would be unhappy because I wasn't able to play accurately. The engine always suggested improvements in my play and I wasn't happy that I hadn't found them in my games. This happened because I was using the engine a lot for my opening preparation. It helped me at the start, but then started to impact negatively. This constant feeling of not playing the best moves, was making me a worse player. And so I decided to tackle this situation and not really care about what the engine was saying. I started to look at chess as a battle between two human beings and ideas, something that I had done before I had become a GM. And when I started to do that, the results started to flow once again."
What really amazed me in this entire statement of Leon was the fact that he used to do exactly this - not pay too much attention to the engine and this helped him reach the GM title. When he started to work with engines extensively a couple of years ago, it was beneficial. He hadn't worked with the engines seriously before and this virgin territory provided him with an improvement in his level of play. He started to identify himself as a player who would like to play the most accurate chess. While initially this habit might have motivated him, very soon it started becoming a burden on him. It was fantastic that with the help of his trainer he managed to identify what was going wrong and fix the issue. The main thing he did was that he unlearned something that he had put in quite some effort to learn. Unlearning something that has been useful to you in the past and is not working for you anymore, is one of the toughest things out there.
Some nice positions
Two of Leon's games were discussed in detail: his 2nd round game against Matic Lavrencic (2319), and his 6th round game against IM Matthew Wadsworth J (2439). There are two positions which we discussed in depth:
Position 1
From a human point of view, the position seems very imbalanced and unclear. But the engine finds a very nice way to break through for White - 20. Bxh6!!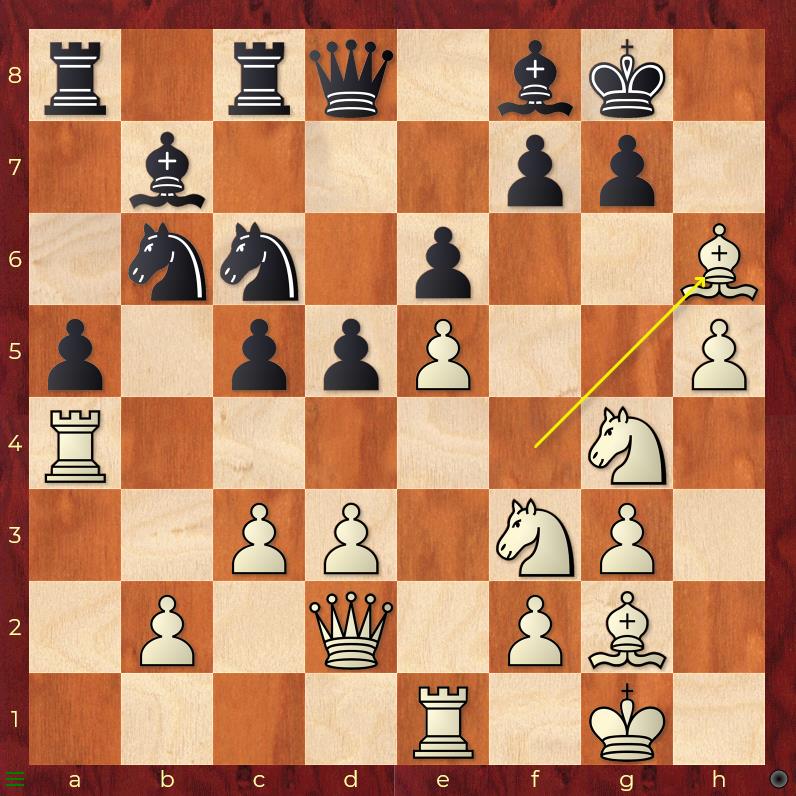 Completely ignoring the hanging Rook in the Queenside, White breaks open the Queenside with Bxh6. 20...gxh6 fails to Nxh6+ Bxh6 Qxh6 - with Ng5 coming, Black has no escape from checkmate.
The more interesting line is 20... Nxa4, ignoring the Bishop and taking the Rook. White now simply comes back with Bg5, with another pawn break coming up - h6! While this is a better alternative than ...gxh6, the Black King is also getting hunted down here.
Understandably enough, Lavrencic Matic did not find this move with the White pieces. He continued with 20. Raa1, and Leon went on to win the game with the Black pieces.
Position 2
White has sacrificed an exchange a few moves back, but has clearly got a lot of practical play for it. 28...Kg7 was actually an error on Leon's part, he should've continued with ...a6!, kicking the dangerous b5-Knight out, bringing his Knight to e7, and doubling Rooks on the f-file. Black has a sizeable advantage that way!
But after 28...Kg7, White has an amazing chance to get a huge advantage. Matthew wasn't able to find it over the board - White should continue 29. exf5 exf5 30. Bxf5!!
Believe it or not, this is actually a decoy operation. The Black Queen needed to be removed from d8-h5 diagonal - the reasons will be clear in just a moment. After ...Qxf5, White uncorks another brilliancy: Nd8! Re7 Nxc7!
White is now completely winning - after ...Rxc7, there comes Ne6+! You can either give up your Queen with ...Qxe6 and play a lost ending, or move your King and now comes Nxc7 - the a8-Rook is trapped, will be captured, and the c-pawn will become a Queen very soon.
Again, this is extremely hard for a human to find. Matthew continued with 29. Rb3, and now Leon is back to winning as he replied with 29...a6. Leon ended the game with a very pretty finishing touch!
The Grandmaster from Goa finished it off with the very cool 51...Rf4+! Matthew resigned in this position, as 52. exf4 is met with 52...Bf2#. What a finish!
Leon mentioned that he will be playing the SchachBundesliga in the 1st and 2nd of April, where his team HSK will be facing some very strong opponents. After that, he will be playing 2 consecutive tournaments in Spain - the La Nucia Open and the Formentera Open. We wish the young WACA mentee all the success in his upcoming events!
Important links
Grandmaster Leon Luke Mendonca on Facebook
Grandmaster Leon Luke Mendonca on Twitter
The complete Leon Luke Mendonca playlist on ChessBase India YouTube Channel
---