Abdusattorov and Kosteniuk are World Rapid Champions 2021
Nodirbek Abdusattorov created history by beating Carlsen, Aronian, Caruana, Wojtaszek and becoming the youngest ever World Rapid Champion in the history of chess at the age of 17 years. Ian Nepomniachtchi, who lost the playoff blitz match against Abdusattorov, took home the silver medal. Magnus Carlsen won the bronze. In the women's section Alexandra Kosteniuk dominated from the start and became the Champion with 9.0/11. Second place went to Kazakh player Bibisara Assaubayeva and third was taken by Valentina Gunina.
17-year-old Nodirbek Abdusattorov becomes the youngest ever World Rapid Champion
The World Rapid Championships 2021 saw two completely opposite kind of events in the open and women section. While in the women's event Alexandra Kosteniuk ran away with the pole position, in the open section we had to see a four-way tie at the top and a blitz playoff to determine the champion.
Magnus Carlsen started the final day with half a point edge over the field, but little did anyone imagine that he would lose his game to the 17-year-old wunderkid from Uzbekistan Nodirbek Abdusattorov. In fact Magnus was better for majority of the portion of the game. However, Nodirbek did not give up and managed to beat Magnus Carlsen!
Before the start of the final round we had four players on the same score of 9.0/12. They were Carlsen, Abdusattorov, Nepomniachtchi and Caruana. Carlsen tried hard against Nakamura but couldn't breakthrough. Abdusattarov was nearly lost against Duda, but managed to hold a draw. Caruana and Nepo agreed to a draw in just 6 moves. The final situation was - four players on 9.5/13. According to the tournament rules only the top two players would fight it out for the playoffs. This was decided on the basis of buchholz. Abdusattorov and Nepo played each other in two game playoff blitz match, while Carlsen had to settle for a bronze and Caruana was 4th.
Final Standings
| | | | | | | | | | | | |
| --- | --- | --- | --- | --- | --- | --- | --- | --- | --- | --- | --- |
| Rk. | SNo | | | Name | FED | Rtg | Pts. | TB1 | TB2 | TB3 | TB4 |
| 1 | 59 | | GM | Abdusattorov Nodirbek | UZB | 2593 | 9,5 | 103,0 | 109,0 | 2674 | 0,0 |
| 2 | 4 | | GM | Nepomniachtchi Ian | CFR | 2798 | 9,5 | 100,5 | 107,5 | 2699 | 0,0 |
| 3 | 1 | | GM | Carlsen Magnus | NOR | 2842 | 9,5 | 97,0 | 103,0 | 2691 | 0,0 |
| 4 | 6 | | GM | Caruana Fabiano | USA | 2770 | 9,5 | 95,0 | 100,0 | 2649 | 0,0 |
| 5 | 3 | | GM | Duda Jan-Krzysztof | POL | 2801 | 9,0 | 98,0 | 103,0 | 2679 | 0,0 |
| 6 | 14 | | GM | Aronian Levon | USA | 2728 | 9,0 | 96,0 | 100,0 | 2544 | 0,0 |
| 7 | 2 | | GM | Nakamura Hikaru | USA | 2836 | 9,0 | 95,5 | 102,0 | 2650 | 0,0 |
| 8 | 15 | | GM | Mamedyarov Shakhriyar | AZE | 2727 | 9,0 | 92,0 | 98,0 | 2588 | 0,0 |
| 9 | 174 | | GM | Gukesh D | IND | 2050 | 9,0 | 91,0 | 95,0 | 2619 | 0,0 |
| 10 | 10 | | GM | Rapport Richard | HUN | 2750 | 9,0 | 88,0 | 94,0 | 2592 | 0,0 |
| 11 | 9 | | GM | Karjakin Sergey | CFR | 2757 | 9,0 | 78,5 | 82,5 | 2519 | 0,0 |
| 12 | 69 | | GM | Van Foreest Jorden | NED | 2563 | 8,5 | 98,0 | 103,5 | 2715 | 0,0 |
| 13 | 8 | | GM | Grischuk Alexander | CFR | 2763 | 8,5 | 97,5 | 102,5 | 2655 | 0,0 |
| 14 | 21 | | GM | Fedoseev Vladimir | CFR | 2692 | 8,5 | 94,0 | 98,5 | 2639 | 0,0 |
| 15 | 173 | | IM | Mitrabha Guha | IND | 2107 | 8,5 | 90,0 | 95,5 | 2622 | 0,0 |
| 16 | 12 | | GM | Dubov Daniil | CFR | 2735 | 8,5 | 90,0 | 95,5 | 2561 | 0,0 |
| 17 | 5 | | GM | Vachier-Lagrave Maxime | FRA | 2773 | 8,5 | 86,0 | 92,0 | 2562 | 0,0 |
| 18 | 13 | | GM | Salem A.R. Saleh | UAE | 2729 | 8,5 | 85,0 | 90,5 | 2556 | 0,0 |
| 19 | 26 | | GM | Sarana Alexey | CFR | 2680 | 8,5 | 84,0 | 89,0 | 2537 | 0,0 |
| 20 | 33 | | GM | Firouzja Alireza | FRA | 2656 | 8,0 | 97,5 | 102,5 | 2626 | 0,0 |
Women Section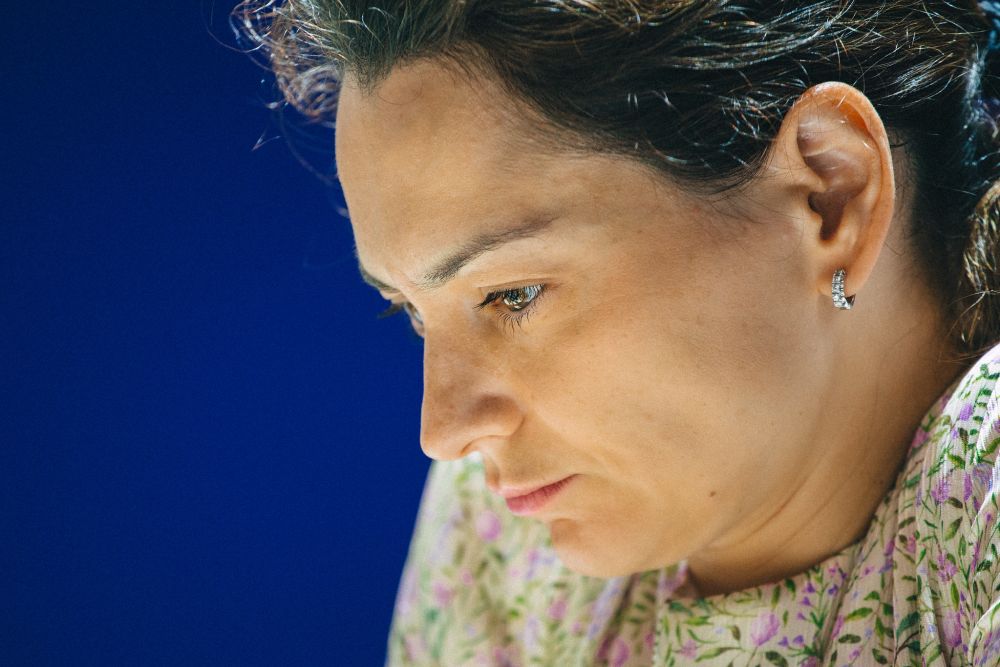 Final Standings
| | | | | | | | | | | | |
| --- | --- | --- | --- | --- | --- | --- | --- | --- | --- | --- | --- |
| Rk. | SNo | | | Name | FED | Rtg | Pts. | TB1 | TB2 | TB3 | TB4 |
| 1 | 3 | | GM | Kosteniuk Alexandra | CFR | 2515 | 9,0 | 69,0 | 73,5 | 2377 | 0,0 |
| 2 | 19 | | IM | Assaubayeva Bibisara | KAZ | 2369 | 8,5 | 65,0 | 69,5 | 2263 | 0,0 |
| 3 | 5 | | GM | Gunina Valentina | CFR | 2499 | 8,0 | 72,5 | 78,0 | 2374 | 0,0 |
| 4 | 1 | | GM | Lagno Kateryna | CFR | 2545 | 8,0 | 68,5 | 73,5 | 2299 | 0,0 |
| 5 | 78 | | WIM | Serikbay Assel | KAZ | 2023 | 7,5 | 72,0 | 77,0 | 2399 | 0,0 |
| 6 | 7 | | GM | Koneru Humpy | IND | 2483 | 7,5 | 68,0 | 71,0 | 2281 | 0,0 |
| 7 | 9 | | GM | Dzagnidze Nana | GEO | 2471 | 7,5 | 67,5 | 72,0 | 2307 | 0,0 |
| 8 | 20 | | IM | Paehtz Elisabeth | GER | 2367 | 7,5 | 63,0 | 67,5 | 2232 | 0,0 |
| 9 | 11 | | GM | Stefanova Antoaneta | BUL | 2443 | 7,5 | 62,5 | 65,5 | 2291 | 0,0 |
| 10 | 30 | | WGM | Michna Marta | GER | 2291 | 7,5 | 61,5 | 65,5 | 2146 | 0,0 |
| 11 | 10 | | GM | Abdumalik Zhansaya | KAZ | 2449 | 7,5 | 60,5 | 64,0 | 2236 | 0,0 |
| 12 | 15 | | IM | Mammadova Gulnar | AZE | 2388 | 7,5 | 60,0 | 65,0 | 2246 | 0,0 |
| 13 | 6 | | GM | Muzychuk Anna | UKR | 2497 | 7,5 | 58,5 | 63,0 | 2198 | 0,0 |
| 14 | 49 | | IM | Vaishali R | IND | 2201 | 7,0 | 69,0 | 72,5 | 2407 | 0,0 |
| 15 | 4 | | GM | Muzychuk Mariya | UKR | 2501 | 7,0 | 68,5 | 73,5 | 2310 | 0,0 |
| 16 | 2 | | GM | Goryachkina Aleksandra | CFR | 2521 | 7,0 | 63,5 | 68,0 | 2225 | 0,0 |
| 17 | 41 | | IM | Nomin-Erdene Davaademberel | MGL | 2235 | 7,0 | 63,0 | 67,0 | 2253 | 0,0 |
| 18 | 22 | | IM | Gaponenko Inna | UKR | 2348 | 7,0 | 61,0 | 65,5 | 2240 | 0,0 |
| 19 | 23 | | WGM | Berend Elvira | LUX | 2344 | 7,0 | 55,5 | 58,5 | 2102 | 0,0 |
| 20 | 18 | | IM | Kashlinskaya Alina | CFR | 2377 | 7,0 | 53,5 | 57,5 | 2107 | 0,0 |
---