Magnus Carlsen and Tan Zhongyi are World Rapid 2022 Champions, Savitha wins bronze
The World Rapid Championships 2022 came to an end with some thrilling action. The Gold medal in the open section went to Magnus Carlsen for the 4th time in his career, but it was not without drama. The silver medal went to the young talent Vincent Keymer who played an exquisite event and the bronze medal went to Fabiano Caruana. In the women's section Tan Zhongyi continued her good run by winning the gold. She beat Dinara Saduakassova in the tiebreaks. The local girl had to settle for silver and the bronze went to India's 15-year-old Savitha Shri.
How Magnus Carlsen became the World Rapid Champion 2022
Day three began with Magnus Carlsen having a half a point lead over the field. He made the lead even bigger by playing a beautiful positional grind against Vincent Keymer.
With just three rounds to go and one full point lead over the field, it felt like the tournament was over. Not only was Magnus leading, he was also playing really well. His 12th round opponent was Vladislav Artemiev. Playing with the black pieces, Magnus did just what the doctor ordered. He played the Bogo Indian, got an extremely solid and comfortable position. And then something truly unbelievable happened. The World Champion blundered a piece!
Artemiev vs Carlsen, Round 11
Artemiev was stunned to see Magnus make this move! Because it simply loses a piece after f4! The Queen has to go to f5 and then with g4, it's all over. After Qf5 g4, Magnus took on c3 with the rook but gxf5 Rxb3 axb3 meant that White was an exchange up with an easy position to convert.
After this loss Magnus was on 9.5/12 and was joined at the top by Artemiev. The next round was an extremely important one. Carlsen was up against Fabiano Caruana. Magnus played a safe line, never really got something tangible and at some point had to pull the brakes when Caruana was seriously threatening stuff. Artemiev also drew his game to stay at the top. Meanwhile Vincent Keymer joined the leaders.
On his way to the top Vincent beat Fabiano Caruana, Yu Yangyi, Arjun Erigaisi, Ian Nepomniachtchi and Vidit Gujrathi. His quality of chess was also extremely high. For example he cleanly outplayed Vidit in the penultimate round of the event.
Going into the final round Magnus Carlsen was happy with his pairing. That's because he was pitted against Parham Maghsoodloo. While the Iranian GM can be a dangerous opponent, one thing is always sure that he goes for complex positions and never really plays for draws. That made Carlsen feel at ease and he opened the game with 1.e4 without having to worry about any Berlins. Parham kept up his reputation and played the Classical Sicilian. But after the first few moves out of the opening, it was clear that White's attack was way quicker. Magnus finished off the game with a flourish.
Magnus Carlsen vs Parham Maghsoodloo, Round 13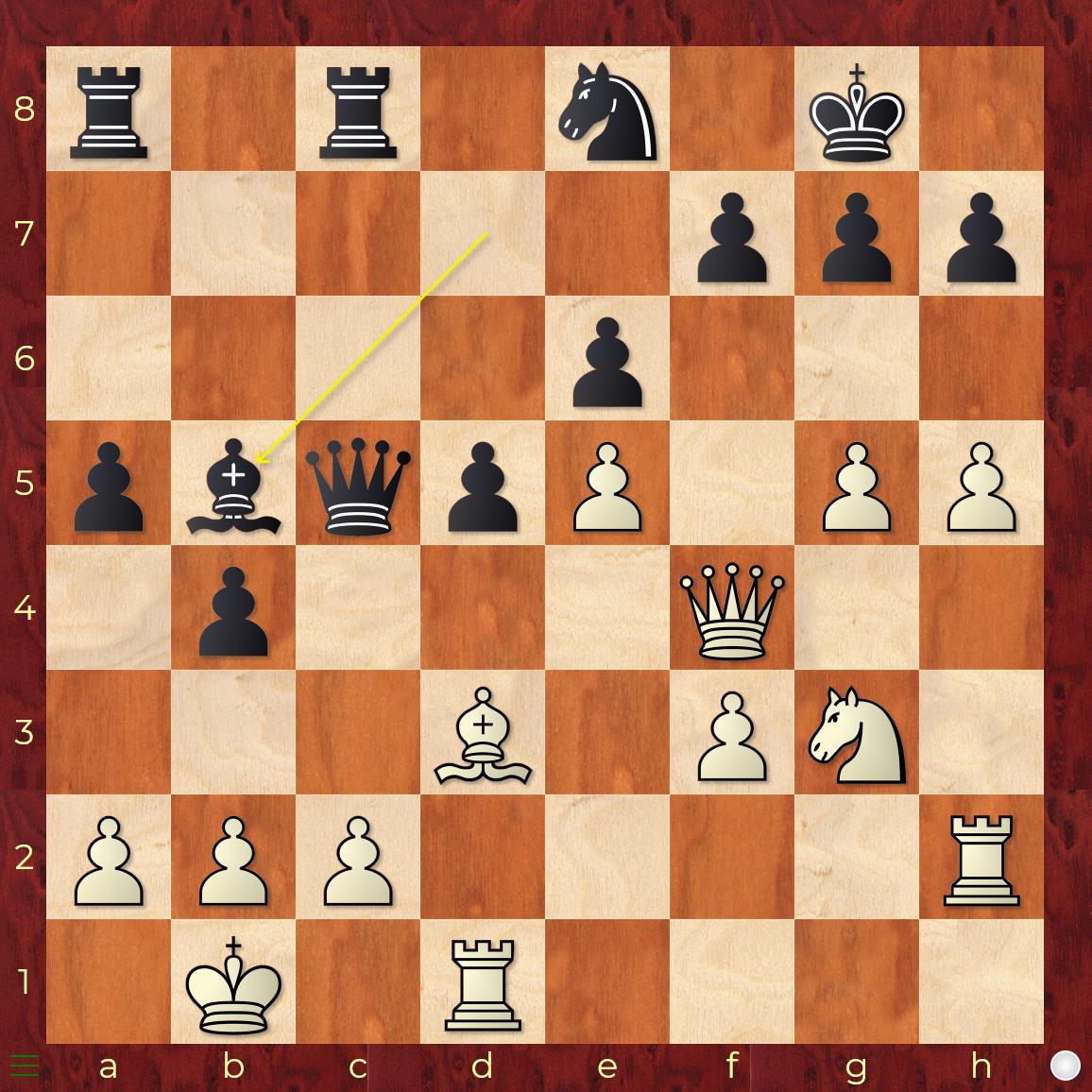 Once Magnus finished his game, his entire attention was fixed on the remaining two games between...
While Caruana quite cleanly outplayed Artemiev and took the bronze medal, there was a lot of pressure for MVL.
MVL vs Keymer
Keymer here with the black pieces went f3+ which was the correct move and after Kd2, all he had to do was make a waiting move with the knight so that his king could get the e4 square and then transfer itself over to g3 via f4. If he had done this, he would have won the game and enforced the playoffs with Magnus. But it was not to be. Vincent pushed f3 Kd2 f2 and after Bf1, the game was drawn. Vincent had to settle for the silver medal.
Press conference with Magnus Carlsen:
Transcription of Magnus' press conference:
Milan Dimic: Magnus, just when you give up one chess crown, you've taken another one. My question to you is when are you going to stop?
Magnus: Well, I'm gonna stop when somebody stops me! But I am gonna say that this is a really tough tournament. You play so many very strong players. It's really really hard to win on demand, so I am super happy to have come out on the top as the champion.
Milan Dimic: Obviously you've won many championships and World Championships, is the feeling always unique?
Magnus: Well, it depends...Obviously, I ran the risk of having zero World Championship titles at the end of this tournament, so it was obviously very important for me to try and get one here, and it certainly means the world right now.
Milan Dimic: One last question to you: Milan Dimic: There are not many people in history who knew in their lifetimes that they would be remembered in history, that streets, banknotes and so on will be named after them. You are one of them, how does this fact affect you?
Magnus: Well, let me continue for a few more years (grins)...I mean that's up to others to judge. I am just you know trying to play and do well and then one day, of course, I will look back and it will all seem like a fun journey.
Reporter: First of all Congratulations to Magnus on becoming the World Rapid Champion. I wanted to ask what was more exciting at the end, your game against Parham or that between Vincent and Maxim that you were following?
Magnus: I have to say the game in itself was the most exciting. Obviously following at the end was also tough psychologically to some extent, but I knew that I was at least playing with house money. The game was tough... First of all, I think it was a good pairing because Parham generally never really plays for a draw, so I knew that we would get a short game and I'd have good chances to fight for medals. That means you run the risk of losing, of course. Even though I felt during the game I had all the trumps, that my attack was much faster than his, there's always a risk that you miscalculate and you might get mated on the other side, so I wasn't sure of anything before I got in Qf7, then I knew, of course, it was over! (smiles). I have had these experiences many times watching the other games and like knowing what results I need. At least this time I had something in my pocket. I was probably calculating that endgame almost as hard as they were and kudos to Vincent for an amazing tournament — he really showed tremendous class. Also, Maxime's maybe biggest strength has always been that he defends extremely well in worse endings. Fortunately for me, he used that strength to my advantage this time, and I'm obviously thankful for that.
Reporter: There was a moment when you lost a game today, the only game that you lost in the last three days. How tough or painful was it to come back from that loss?
Magnus: Yes, it was painful. I mean, it's hard to not look at the standings and think that this could have been a 1-point lead instead of a tie before the last round, it needn't have been so tough. Anyway, I managed to pull myself together. I was thinking, this is a bit of a freak accident and these things happen. It was really unfortunate it happened at that time, but I felt really calm during the game with Fabi, even when I was blundering. The problem that I had towards the end would be that my strength was running out rather than not recovering mentally. Mentally I was ok, I think.
Sagar Shah: Magnus, which one would you say was your favourite game in this entire 13 rounds that you have played?
Magnus: I thought there were several good games, but probably the one against Vincent was what decided the championship. I think he could've defended at some point, but generally, it was a good grind. And obviously the one against Abdusattorov. Even though I did miss a tactic there, which sort of distorted the picture a little bit.
Reporter: Our congratulations to you, Magnus. Recently, you signed up as the chess.com ambassador, whatcan we expect from this deal? My second question is about the tournament: how did you find the organization of the event; specifically, how were the security measures in place for fair play and to prevent cheating?
Magnus: Thank you. First of all, with regard to chess.com, I am generally excited for the future of online chess. And yes, we will have a lot of great events in the years to come, which I think will be great for chess fans. I am generally happy with the organization here. I mean my family and I have been well taken care of. As for the security measures, I would probably not comment on that.
Sagar Shah: Magnus, how do you plan to celebrate your Rapid victory tonight or are you going to focus on the Blitz preparations?
Magnus: (Smiles) I don't know. I actually really don't know. One thing I know for sure is that I can sort of relax for the blitz now. I would say to some extent to me the blitz event is more prestigious, simply because there are more rounds, and especially now that the rapid event has been cut down to 13 rounds, it can be a little bit of a short distance and some random things can decide the outcome. Obviously, this can happen in Blitz as well, but it's relatively less likely. On the other hand, I am just so happy that I won. You obviously don't worry about blitz at this point. I will try to have some fun and will see how far it goes. Certainly, there won't be any excessive celebration, but I have one or two ideas, which I am not sure I will go for yet.
Daniil Dubov's brilliancy!
Daniil Dubov is known for his fiery and aggressive brand of play. But there are very few times, he himself talks about his attacking games. This one was an exception. He played an absolute gem to beat Anish Giri in the 10th round of the World Rapid 2022. Dubov finished 4th in the tournament.
Arjun Erigaisi plays an amazing tournament
Arjun Erigaisi finished fifth at the World Rapid Championships 2022, but had a performance rating of 2831, which was second only to Magnus Carlsen. Arjun face seven opponents who played the Candidates (and two of them the World Championship Match) and scored a massive 6.0/7 against them. This included draws against Carlsen and Nepo and wins against Anish Giri, MVL, Rapport, Mamedyarov and Grischuk. He gained 36 Elo points. Although Arjun's current rating is 2628, after his performances at Tata Steel Chess India Rapid and World Rapid Championships he is now 2685! Arjun scored some amazing wins with the white pieces, but struggled with black. When asked if this was just a co-incidence, or his openings suffered from the black side, the youngster confirmed that it was just a co-incidence. He got quite a few nice opening positions with black as well.
One of the things that amazed everyone was Arjun's resilience. After every loss he came back stronger in the tournament. For eg. in round 6 he lost to Fedoseev, he beat Anish Giri in round 7. In round 8 he lost to Vincent Keymer, he beat MVL in round 9. In round 10 he lost to Artemiev, he beat Grischuk in round 11. It's just amazing how this Warangal lad never backed down from a fight. And Rapid is not is strongest suit. Arjun loves to play the blitz and very likely that he will give a powerful performance at the World Blitz as well. We will wait and watch!
This was one of Arjun's favourite games from the event:
Final standings after round 13
| | | | | | | | | | | | |
| --- | --- | --- | --- | --- | --- | --- | --- | --- | --- | --- | --- |
| Rk. | SNo | | | Name | FED | Rtg | Pts. | TB1 | TB2 | TB3 | TB4 |
| 1 | 1 | | GM | Carlsen Magnus | NOR | 2834 | 10 | 100 | 107 | 2660 | 0 |
| 2 | 54 | | GM | Keymer Vincent | GER | 2590 | 9,5 | 102,5 | 107,5 | 2682 | 0 |
| 3 | 8 | | GM | Caruana Fabiano | USA | 2747 | 9,5 | 96,5 | 101,5 | 2649 | 0 |
| 4 | 14 | | GM | Dubov Daniil | FID | 2712 | 9 | 103 | 109 | 2669 | 0 |
| 5 | 37 | | GM | Erigaisi Arjun | IND | 2628 | 9 | 102,5 | 107,5 | 2711 | 0 |
| 6 | 11 | | GM | Fedoseev Vladimir | FID | 2741 | 9 | 100 | 105,5 | 2668 | 0 |
| 7 | 12 | | GM | Artemiev Vladislav | FID | 2727 | 9 | 99,5 | 106,5 | 2638 | 0 |
| 8 | 2 | | GM | Rapport Richard | ROU | 2802 | 9 | 85,5 | 91 | 2591 | 0 |
| 9 | 38 | | GM | Nihal Sarin | IND | 2628 | 8,5 | 96,5 | 102,5 | 2655 | 0 |
| 10 | 20 | | GM | Abdusattorov Nodirbek | UZB | 2676 | 8,5 | 96,5 | 101,5 | 2676 | 0 |
| 11 | 60 | | GM | Mamedov Rauf | AZE | 2578 | 8,5 | 96,5 | 101,5 | 2629 | 0 |
| 12 | 15 | | GM | Giri Anish | NED | 2708 | 8,5 | 96 | 102,5 | 2634 | 0 |
| 13 | 4 | | GM | Duda Jan-Krzysztof | POL | 2791 | 8,5 | 95 | 101 | 2627 | 0 |
| 14 | 6 | | GM | Nepomniachtchi Ian | FID | 2766 | 8,5 | 95 | 100,5 | 2629 | 0 |
| 15 | 22 | | GM | Vidit Santosh Gujrathi | IND | 2659 | 8,5 | 93,5 | 99,5 | 2580 | 0 |
| 16 | 36 | | GM | Sarana Alexey | FID | 2629 | 8,5 | 93,5 | 99 | 2605 | 0 |
| 17 | 24 | | GM | Maghsoodloo Parham | IRI | 2656 | 8,5 | 90,5 | 95,5 | 2592 | 0 |
| 18 | 7 | | GM | Grischuk Alexander | FID | 2759 | 8,5 | 88 | 94 | 2563 | 0 |
| 19 | 5 | | GM | Vachier-Lagrave Maxime | FRA | 2777 | 8,5 | 87,5 | 93 | 2571 | 0 |
| 20 | 26 | | GM | Ganguly Surya Shekhar | IND | 2646 | 8,5 | 87 | 93 | 2535 | 0 |
Tan Zhongyi is the World Champion, Dinara Saduakassova wins the silver
Here's Dinara's fine win over Goryachkina:
Koneru Humpy was very close to beating Zhansaya Abdumalik, but the game ended in a draw. This meant that only Tan Zhongyi and Dinara Saduakassova tied for the same points at the top. There was going to be a playoff between the two. Two games of 3 minutes + 2 seconds increment.
The first game between the two ended in a draw:
The second game was going well for Dinara, but all of a sudden she went wrong in the rook endgame and was lost:
Savitha Shri wins bronze medal
Savitha is just 15 years old. She won the bronze medal at the World Rapid Championships 2022. This is a massive achievement by the youngster. Think about it - she had finished on the last spot at the Tata Steel Chess India Rapid by scoring just 1.0/9. From there to finishing third at the World Rapid Championships 2022. That's an amazing performance by Savitha. She is the youngest Indian to have won a medal at the World Rapid and Blitz Championships and might very well be the youngest in the entire world to have achieved this feat.

What makes Savitha special is her ability to learn from her mistakes and keep improving. "There were two things I didn't do well at Tata Steel Chess India. I took too much pressure, my heart rate was above 170 and I gave too much respect to my opponents, not believing in myself! Both of these are psychological issues which I tried to work on." She has done remarkably well in these departments. At the World Rapid 2022 she managed to beat world class players like Stefanova, Khademalsharieh and Khotenashvili.
Final standings after round 11
| | | | | | | | | | | | |
| --- | --- | --- | --- | --- | --- | --- | --- | --- | --- | --- | --- |
| Rk. | SNo | | | Name | FED | Rtg | Pts. | TB1 | TB2 | TB3 | TB4 |
| 1 | 3 | | GM | Tan Zhongyi | CHN | 2502 | 8,5 | 73,5 | 79 | 2363 | 0 |
| 2 | 9 | | IM | Saduakassova Dinara | KAZ | 2435 | 8,5 | 65,5 | 70 | 2269 | 0 |
| 3 | 36 | | WIM | Savitha Shri B | IND | 2311 | 8 | 69 | 72 | 2347 | 0 |
| 4 | 4 | | GM | Goryachkina Aleksandra | FID | 2484 | 8 | 68,5 | 73 | 2353 | 0 |
| 5 | 8 | | GM | Abdumalik Zhansaya | KAZ | 2448 | 8 | 67,5 | 71 | 2334 | 0 |
| 6 | 7 | | GM | Koneru Humpy | IND | 2468 | 8 | 66 | 70,5 | 2353 | 0 |
| 7 | 60 | | IM | Bivol Alina | FID | 2179 | 7,5 | 71,5 | 76,5 | 2376 | 0 |
| 8 | 11 | | GM | Khotenashvili Bela | GEO | 2405 | 7,5 | 69 | 73 | 2348 | 0 |
| 9 | 1 | | GM | Kosteniuk Alexandra | FID | 2537 | 7,5 | 64 | 68,5 | 2334 | 0 |
| 10 | 45 | | IM | Charochkina Daria | FID | 2259 | 7,5 | 57 | 59 | 2319 | 0 |
| 11 | 19 | | GM | Batsiashvili Nino | GEO | 2370 | 7 | 71,5 | 76 | 2346 | 0 |
| 12 | 26 | | GM | Danielian Elina | ARM | 2331 | 7 | 71 | 75,5 | 2301 | 0 |
| 13 | 34 | | WGM | Gong Qianyun | SGP | 2315 | 7 | 68,5 | 72,5 | 2348 | 0 |
| 14 | 14 | | GM | Gunina Valentina | FID | 2389 | 7 | 68 | 72,5 | 2364 | 0 |
| 15 | 33 | | IM | Garifullina Leya | FID | 2316 | 7 | 67,5 | 71 | 2312 | 0 |
| 16 | 57 | | WIM | Munkhzul Turmunkh | MGL | 2192 | 7 | 67 | 72,5 | 2380 | 0 |
| 17 | 22 | | IM | Mammadova Gulnar | AZE | 2343 | 7 | 65,5 | 69 | 2253 | 0 |
| 18 | 29 | | IM | Maltsevskaya Aleksandra | POL | 2327 | 7 | 62,5 | 67 | 2218 | 0 |
| 19 | 12 | | GM | Stefanova Antoaneta | BUL | 2399 | 7 | 61,5 | 66 | 2263 | 0 |
| 20 | 5 | | GM | Dzagnidze Nana | GEO | 2475 | 7 | 60,5 | 65,5 | 2301 | 0 |
Performances of Indian players
| | | | | | | | | | | | | | | | | | | | | |
| --- | --- | --- | --- | --- | --- | --- | --- | --- | --- | --- | --- | --- | --- | --- | --- | --- | --- | --- | --- | --- |
| SNo | | Name | Rtg | FED | 1 | 2 | 3 | 4 | 5 | 6 | 7 | 8 | 9 | 10 | 11 | 12 | 13 | Pts. | Rk. | Group |
| 22 | GM | Vidit Santosh Gujrathi | 2659 | IND | 1 | ½ | 1 | ½ | 0 | ½ | 1 | ½ | 1 | 1 | 1 | 0 | ½ | 8,5 | 15 | Open |
| 26 | GM | Ganguly Surya Shekhar | 2646 | IND | 1 | 0 | 1 | ½ | ½ | ½ | ½ | 1 | 1 | ½ | 0 | 1 | 1 | 8,5 | 20 | Open |
| 27 | GM | Harikrishna Pentala | 2646 | IND | ½ | 1 | ½ | 0 | ½ | ½ | 1 | 0 | ½ | 1 | ½ | 0 | 1 | 7 | 78 | Open |
| 37 | GM | Erigaisi Arjun | 2628 | IND | 1 | 1 | 1 | 1 | ½ | 0 | 1 | 0 | 1 | 0 | 1 | ½ | 1 | 9 | 5 | Open |
| 38 | GM | Nihal Sarin | 2628 | IND | 1 | 1 | 1 | ½ | ½ | ½ | 0 | ½ | 1 | ½ | 1 | ½ | ½ | 8,5 | 9 | Open |
| 48 | GM | Narayanan S.L. | 2605 | IND | ½ | ½ | 0 | 1 | ½ | ½ | 0 | ½ | ½ | 1 | 1 | 0 | 1 | 7 | 86 | Open |
| 61 | GM | Aravindh Chithambaram Vr. | 2576 | IND | 1 | ½ | 0 | 1 | ½ | 0 | ½ | ½ | 0 | 1 | 0 | 1 | 0 | 6 | 105 | Open |
| 63 | GM | Harsha Bharathakoti | 2574 | IND | 1 | 0 | 1 | 0 | 0 | 1 | ½ | 0 | 1 | 0 | 0 | 1 | 0 | 5,5 | 121 | Open |
| 75 | GM | Puranik Abhimanyu | 2549 | IND | 1 | 0 | 1 | ½ | ½ | ½ | ½ | 1 | 0 | 0 | ½ | 0 | 1 | 6,5 | 91 | Open |
| 80 | GM | Adhiban B. | 2538 | IND | 0 | ½ | 0 | 1 | 1 | ½ | 1 | 0 | 1 | ½ | 0 | 1 | ½ | 7 | 82 | Open |
| 87 | GM | Sadhwani Raunak | 2532 | IND | 1 | 0 | 0 | 1 | 1 | ½ | 1 | ½ | ½ | 0 | 1 | ½ | 1 | 8 | 33 | Open |
| 99 | GM | Narayanan Srinath | 2518 | IND | 0 | 0 | 1 | ½ | 0 | ½ | ½ | 0 | 1 | 0 | ½ | ½ | 1 | 5,5 | 133 | Open |
| 131 | GM | Pranav V | 2430 | IND | ½ | 0 | 1 | 0 | ½ | 0 | 1 | 1 | 1 | ½ | 0 | ½ | 1 | 7 | 79 | Open |
| 132 | GM | Arjun Kalyan | 2426 | IND | 0 | 0 | 1 | ½ | 0 | 0 | 1 | 1 | ½ | 0 | 1 | 0 | 0 | 5 | 144 | Open |
| 141 | GM | Sankalp Gupta | 2402 | IND | 1 | ½ | ½ | 0 | 1 | 1 | 0 | 0 | 0 | 1 | 0 | 1 | 0 | 6 | 106 | Open |
| 6 | GM | Harika Dronavalli | 2475 | IND | 1 | ½ | ½ | ½ | ½ | 0 | ½ | 1 | 1 | ½ | 0 | | | 6 | 39 | Women |
| 7 | GM | Koneru Humpy | 2468 | IND | 1 | 1 | ½ | 1 | 0 | ½ | 1 | 1 | 1 | ½ | ½ | | | 8 | 6 | Women |
| 32 | IM | Tania Sachdev | 2318 | IND | 0 | 1 | 1 | 0 | 1 | 1 | 0 | 0 | 1 | 0 | ½ | | | 5,5 | 50 | Women |
| 36 | WIM | Savitha Shri B | 2311 | IND | 1 | 0 | 1 | ½ | 1 | 1 | 1 | 1 | 0 | 1 | ½ | | | 8 | 3 | Women |
| 39 | IM | Padmini Rout | 2290 | IND | ½ | 1 | ½ | 0 | ½ | ½ | 1 | ½ | 0 | 1 | ½ | | | 6 | 38 | Women |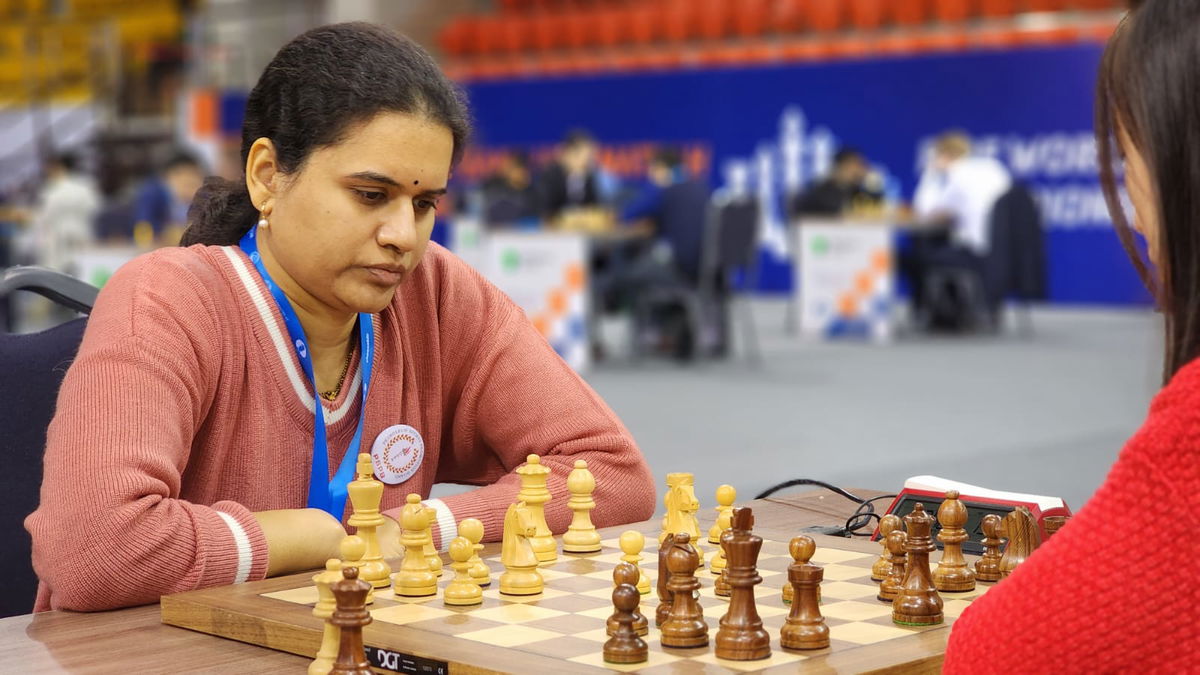 ---