Nihal Sarin beats Gukesh at the French League 2019
One of the biggest chess leagues in the world is the French Top 12. And it is an excellent news for Indian fans that our youngsters are being invited to these league tournaments. At the French League Top 12 this year, we have five Indians participating. Pentala Harikrishna is playing for Asnieres - le Grand Echiquier on board two behind MVL. Nihal Sarin has signed up for the Philidor Mulhouse team. Cannes has fielded three Indians - Karthikeyan Murali, Praggnanandhaa and Gukesh. In round four an interesting match-up took place between Philidor Mulhouse and Cannes where Nihal Sarin was pitted against Gukesh. The more experienced player emerged victorious! We have the full game with annotations.
The Cannes team has heavily invested in Indian players. Three of them are playing for their team - Karthikeyan Murali, Praggnanandhaa and Gukesh. Philidor Mulhouse on the other hand has only one Indian - Nihal Sarin. On 21st of May, in the fourth round, the two teams were pitted against each other and Nihal with the pieces was up against Gukesh. Here's how the game between two of the biggest talents in the world proceeded.
Nihal Sarin vs Gukesh
Gukesh vs Cornette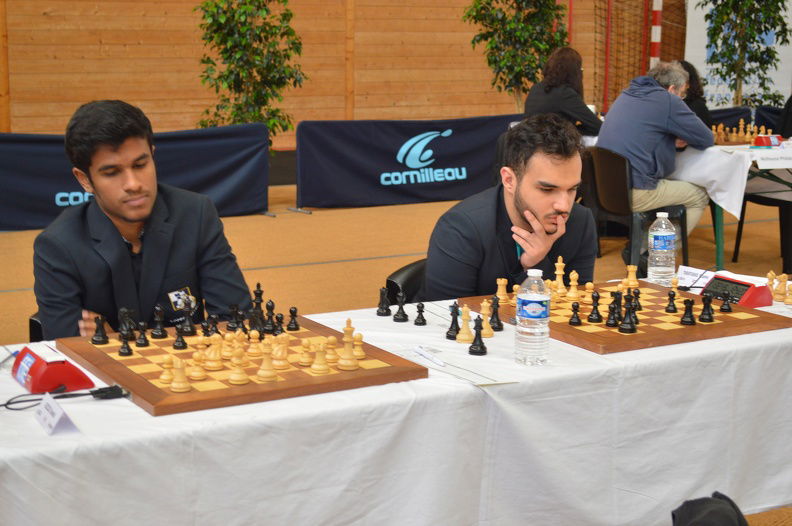 Standings after round 4
With so much talent in Indian chess, one can only hope that the Indian chess league becomes a reality soon. Until then we will have to cheer for our stars who are playing thousands of kilometres away in European leagues!
---