Boris Chatalbashev dominates Malta Open 2019
Top seed of the tournament GM Boris Chatalbashev of Denmark scored an unbeaten 8.0/9 to win Malta Open 2019. He finished a half point ahead of the competition. GM Igor Naumkin of Russia scored 7.5/9 to secure the first runner-up place. The champion and the runner-up won 1000 and 600 Euros respectively as their prize. Seven players tied for the third place by scoring 7.0/9. IM Craig Hanley of England was placed third according to his tie-break score. Total 225 players including six GMs and six IMs participated from over 30 different countries across the globe. The annual event was held in Topaz Hotel in the seaside town of Bugibba. A pictorial report of the tournament by the organizer Clarence Psaila.
Bulgarian GM Boris Chatalbashev wins Malta Open 2019
The 9th edition of the Malta International Chess Open organised by Clarence Psaila and Juergen Wempe in a collaboration between XYChess and Chessorg attracted 225 competitive players from over 30 countries. The furthest travelers were from Singapore, Seychelles and Malaysia, which demonstrates the growing global reach of the event held annually at the Topaz Hotel, nestled in the wonderful seaside town of Bugibba on the tiny Mediterranean Island of Malta.
The overall winner was Bulgarian Grandmaster Boris Chatalbashev with an impressive score of 8.0/9 including 7 wins and 2 draws, closely followed by GM Igor Naumkin from Russia at 7.5 points. The best Maltese player was CM Colin Pace in 35th place.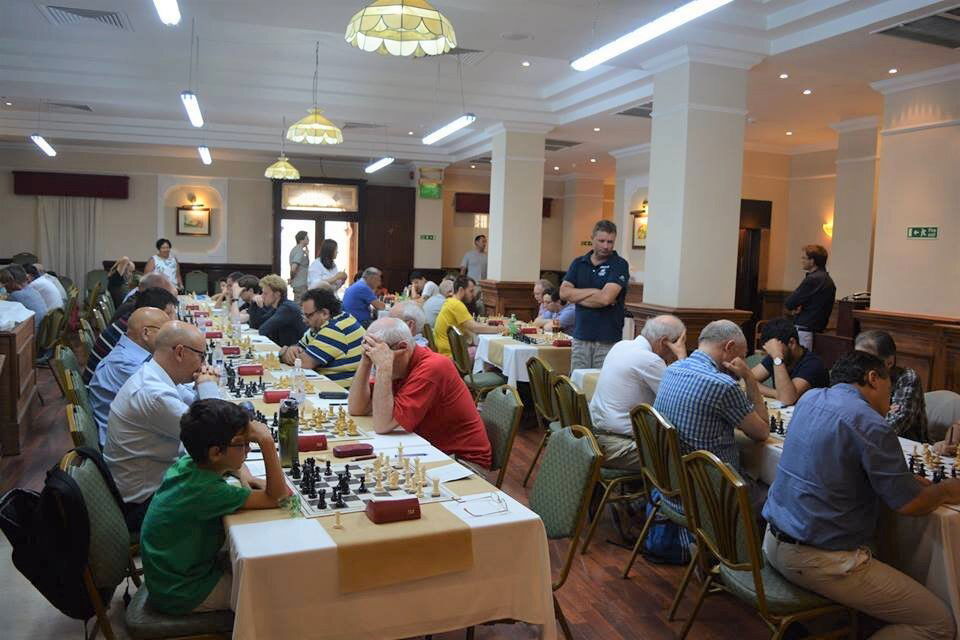 The level of the tournament was particularly high this year with 26 titled players including six Grandmasters, six International masters and 62 players rated 2000 and above.
The Malta International Open is definitely a growing tournament both in terms of numbers and participating nations, as well as in strength. It is also a wonderful opportunity to visit Malta from a touristic perspective as most rounds start at 5:30 pm giving players and their families ample time to explore the island with all its' treasures and gorgeous views.
Final standings
Links
About the Author
Clarence Psaila is the Founder and Chief Organiser of XYChess. He organizes Malta Open, XYChess League and other FIDE Rated events in Malta.
The article was edited by Shahid Ahmed
---