Against All Odds - Marimuthu K and his inspiring story
ChessBase India has a thriving YouTube channel with more than 100 videos being released each month. It is a rich place for chess education, learning and keeping yourself updated with all the happenings of the chess world. As a result a lot of people visit it and have become members of the channel by paying a fee. This membership amount each month is used to support a young talent and push him on his journey of chess improvement. In the month of September K. Marimuthu, one of India's top visually impaired chess players has been chosen. The youngster from Sivakasi gets Rs.68,907.
The ChessBase India YouTube channel aims to power chess in the country. That's the reason why when we launched the memberships on our channel in December 2020, we decided that all the amount will be given to one deserving chess player every month. We have been doing that since several months and various players have been helped until now. They include the talented 14-year-old Savitha Shri (April), Super Heroes Cup winner Karthik Venkat Krishna (May), IM Pranav V (June), the 11-year-old Ilamparthi (July) and 10-year-old Sanjay fighting Osteogenesis Imperfecta (August). The main aim of this fund is that it is utilized for the right player at the right time. Hence, sometimes there are certain delays in choosing the player and how he/she is supposed to be helped. But we ensure that the funds are used for the betterment of these chess players. This article tells you about how the funds are utilized for the month of September 2021.
The ChessBase India YouTube Memberships has 5 tiers. They are:
In the month of September we have had 361 members. We have 75 pillars, 4 promoters, 31 supporters, 41 boosters and 210 backers of Indian chess. These are the details of all of them:
Details of Month of September:
The final amount comes to Rs.68907 after the 30% YouTube deductions. This entire amount will be contributed to one of India's top visually impaired chess players K. Marimuthu.
The story of Marimuthu
"I have two aims in chess," says 19-year-old Marimuthu. "The first one is to become an International Master and the second one is to become the World Champion in the visually impaired section." When you speak to the boy you can sense the ambitions of someone who wants to achieve something. Marimuthu is a fighter. He does not like to give up. That's the reason why in spite of facing grave financial difficulties he has always tried to keep his chess career going rather than giving it up. This is a trait he learnt from his mother.
When Marimuthu was just 8 years old, his parents had been separated. Marimuthu and his brother Vigneshwaran were raised by the mother alone. Subbulakshmi faced a difficult situation. But she did not back down. She supported the family by working at a doctor's place by cooking and cleaning the house. For Marimuthu, financial instability was not the only issue that he was grappling with. Since his birth, he had a partial loss of vision. The exact reason for his vision impairment is not known even to the boy, but the doctors have mentioned that there is an issue with the nerves that innervate the eye. This is the reason why Marimuthu cannot see things clearly. He also is colour blind.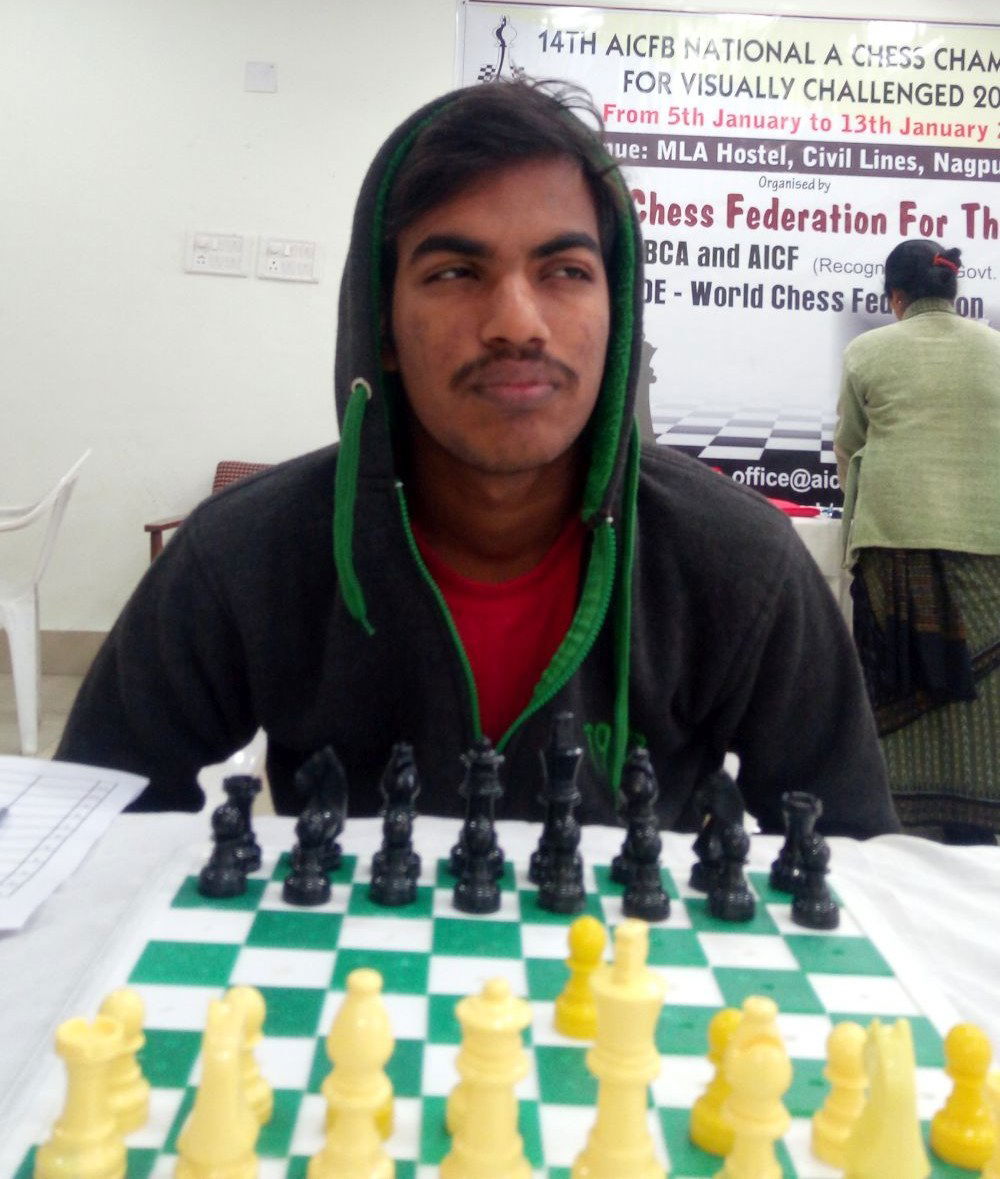 Marimuthu and Vigneshwaran both learned the basic rules of chess at the doctor's house (where their mother was working) during their summer vacation. In sixth grade Marimuthu's PT sir in school asked him to play in a district level tournament. The boy did well and that is how it all began. In 2013 when Anand vs Carlsen match was in progress, the doctor's son allowed Marimuthu and his brother to access the internet and see those games. Looking at the games of two of two of the best players in the world fascinated Marimuthu. The boy recalls, "I got my FIDE rating quite early. However, I think I was quite lucky. I didn't know much back then. In fact I didn't even know how to write a scoresheet!". Seeing their interest in chess, the doctor introduced Marimuthu and his brother to a chess coach that he knew. That is how Marimuthu came in touch with Anantharam, one of the most well-known and respected arbiters of the country.
"Being a passionate learner of chess, Mr.Anantharam identified my ability in chess and supported me to become who I am now," says Marimuthu. Anantharam ensured that Marimuthu got the required opportunities and also sponsored his entry fees in many of the tournaments that he participated. Whenever he came back from his arbitership visits abroad, he would invite Marimuthu and his brother to his place and give them positions to solve.
How has Marimuthu managed to balance his chess and academics? "Though I was affected by visual disability from birth, I did my studies till Class 8 at SHNV Higher Secondary School, Sivakasi. Since, the intensity of disability rapidly increased to 75%, I moved to CSI Blind School, Tirunelveli to continue my studies from Class 9." As Marimuthu had to change his base for his education, Ananthram introduced him to another trainer Selva Manikandan, with whom Marimuthu worked for a year. When Marimuthu was in 10th grade, he had an important decision to make. Should he choose playing at the Asian International Championship or should he give his 10th grade examinations? The boy chose the former and finished 8th in the tournament. That was a very encouraging result. Subsequently, Marimuthu finished his 10th grade exams as well as 12th grade and cleared them with good marks. Currently, the 19-year-old is studying in Loyala College and pursuing his third year in BA with history.
In 2020, Marimuthu was chosen as the captain of Indian D team at the Online Para Olympiad. At this point the president of the Tamil Nadu Braille Chess Association (TNBCA) introduced him to one of India's finest chess trainer K. Visweswaran. Just to give you an idea of how good Visweswaran is here are few of his students: Adhiban Baskaran, Deepan Chakkravarthy, Iniyan Panneerselvam, Vishnu Prasanna, Karthikeyan Murali, Raghunandan KS, G. Akash, Shyam Nikhil, Raghavi Vishnu Prasanna, Lakshmi C and many more. Sitting together with Marimuthu he drew a plan for the youngster for his chess improvement. "I want to thank TNBCA for introducing me to Visweswaran sir", says Marimuthu. "He meticulously works with me on chess and I am improving my strength."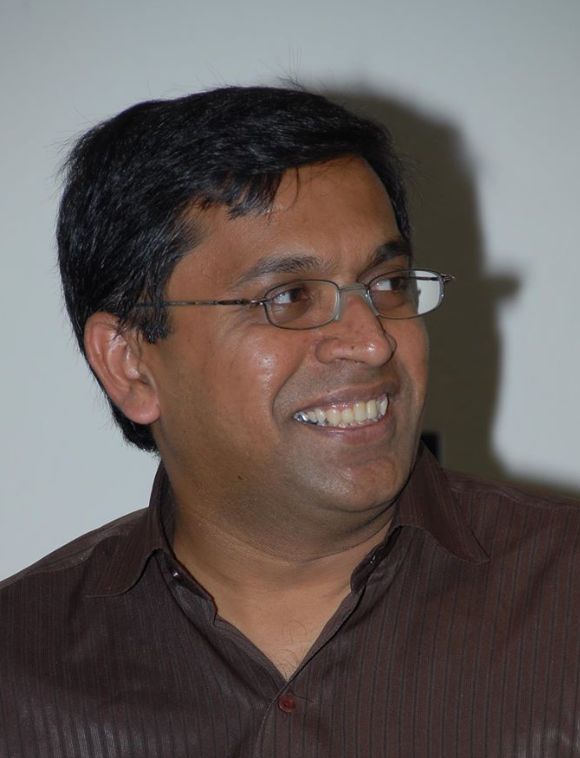 Although Marimuthu harbours the ambition of winning the Blind World Chess Championship, also becoming an IM, he would like to give all his time to chess training and playing tournaments. However, the reality is different. The boy does not have enough finances to peacefully focus on chess. That's the reason why he teaches chess to young kids. With the money he earns from there, he plans his own tournaments. One day he hopes to fulfill both the dreams.
We at ChessBase India recognize the struggle that Marimuthu is going through and with our YouTube community of members would like to support him with the September fund of Rs.68,907. We are sure that this amount will help him in his chess career.
Achievements of Marimuthu
Marimuthu has a FIDE rating of 1630 and is quickly improving. Currently, as we speak the youngster is performing well at the 4th FIDE World Championship for people with Disabilities with a score of 4.5/7.
International Level
8th place in Asian Championship 2017 at Manipal
Captain of Indian D Team in online Para-Olympiad 2020
National Level:
3rd place at Hyderabad national open 2016,
1st place in National School Championship 2017
1st Place at Hyderabad national open 2018
1st place in National open Championship 2018 at Wardha
2nd Place in Goal National open at 2019
State Level Championship
5 times Champion in State level Championship during 2015, 2017, 2018, 2019, 2020.
Marimuthu's playing style
Marimuthu's playing style is very active and he likes to play creatively. You will often see him engaging himself in tactical fistfights as well inspired rook pawn pushes. Here is one of his games I liked very much. Mind you, his opponent was a former Blind World Champion.
We want to thank each and every person who has become a member of ChessBase India for their immense support. By using the amounts carefully and in a diligent manner, we together can make a huge difference! If you think we are doing good work, you can be a part of this community by clicking on the link below. We will make sure that your money is used to power chess in the country.
The HelpChess Foundation of ChessBase India is now an 80G recognized Charitable Trust. This means that if you contribute directly to it, you will get tax benefits. If you would like to help Marimuthu or any other chess player, you can write to us at chessbaseindia@gmail.com and we will respond immediately.
---