Arjun Erigaisi signs a Rs.12.4 crore (US$1.5 million) long term sponsorship deal with Quantbox
Arjun Erigaisi has had an amazing year 2022 for his chess! He has won the Tata Steel Challengers, the National Championships, Delhi Open, Silver on board 3 at the Olympiad, Abu Dhabi Masters, Death Match 2.0, Tata Steel Chess India Blitz and much more! From an Elo of 2632 in classical chess he has pumped up his rating by almost 100 Elo points to reach the top 25 in the world. In spite of such powerpacked performances, one question that always lingered around was, why does Arjun not have a permanent sponsor yet? Well, as they say, all good things take time to happen. Arjun has landed a long term sponsorship deal with Quantbox research. This might well be the biggest ever sponsorship deal in the history of Indian chess!
2022 - the year of Arjun Erigaisi
The year 2022 was one of the finest years for Arjun Erigaisi in his chess career. After his performance at the World Rapid and Blitz 2021 which ended on December 30th, the 18-year-old made a very big decision that he would stop attending college and devote all of his time to chess. This is something very unique about Arjun - the boy looks calm from the exterior but internally he has tremendous willpower. With this big decision he wanted to ensure that 2022 would be the kind of year he was looking forward to in his chess career. As on 1st of January 2022, Arjun's rating was 2632. This is how he did in 2022:
1. Winning Tata Steel Chess Challengers in Wijk Aan Zee with a score of 10.5/13 and gaining 26.5 Elo points. Complete domination. This also ensured that Arjun gets to play in the Masters section in Tata Steel Chess 2023.
2. Winning the MPL National Championship of India with a blistering score of 8.5/11. He tied with Gukesh, but edged him out on tiebreaks. Players in India are often considered under-rated. The fact that Arjun played the national championship with a rating of 2633 and gained 11 Elo points, was just phenomenal.
3. The Delhi GM International Open 2022 was a strong open tournament. Arjun played some excellent chess scoring 8.5/10, gaining 9 Elo points and once again edging Gukesh and Harsha Bharathakoti on tiebreaks!
4. At the 44th Chess Olympiad Arjun played for the India 1 team and remained unbeaten scoring 8.5/11. He won the silver medal for the country on board 3 and scored his first win over a 2750+ GM Leiner Dominguez in classical chess.
5. One of the biggest wins of Arjun's career as he crushed the competition at the super strong Abu Dhabi Masters scoring 7.5/9 gaining 22.4 Elo points, winning US$15,000 and beating strong opponents like Raunak Sadhwani, Wang Hao and Anton Guijarro.
6. Arjun reached the finals of the Generation Cup where he battled against Magnus Carlsen. En route to this performance he beat Le Quang Liem, Christopher Yoo and many other strong players.
7. Winning ChessBase India Originals Death Match 2.0 against D. Gukesh with a score of 15.5-13.5.
8. Arjun became the Tata Steel Chess India blitz champion finishing ahead of World no.1 Hikaru Nakamura. Arjun also crossed 2750 in blitz rankings becoming India no.1 and also reaching top 10 in the world.
With all of these performances, Arjun has pumped up his classical Elo to 2722 becoming no.26 in the world at the tender age of just 19 years. And the year is not over for the boy from Warangal! He will play at the World Rapid and Blitz 2022 where he has the chance to claim the world title in shorter formats! While everyone has been super proud of Arjun's performances, the question on everyone's mind was - why is he not able to find himself a permanent sponsor? Turns out that the boy, just like his chess performances was waiting for the perfect occasion to hit the ball out of the park!
GM Arjun Erigaisi announces his sponsor as Quantbox Research
This marks Arjun's first-ever sponsorship deal in his chess career as a professional player of the sport. Quantbox is a quantitative trading firm based out of Singapore. Quantbox was started by Prashant Singh an ex-chess player and a big fan of Arjun. The sponsorship is for 5 years and amounts to over $1.5 million (Rs.12 crore 41 lakhs) in that period. This comes to roughly Rs.2.5 crores (US$300,000) per year. "We at Quantbox are backing Arjun not just as a sponsor but more so as fans!" says Prashant the CEO of Quantbox. "In the game of chess, we are extremely optimistic that Arjun will win the world title, and we would like to be there with him all the way."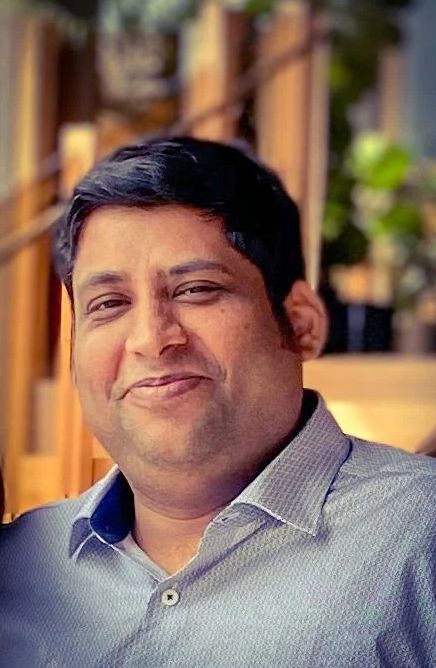 Chess and Quantbox share a common theme of strategy, problem-solving, and agility. The press release of Arjun's sponsorship deal states, "Quantbox is honoured to be the sponsor of Arjun. Every member of Quantbox is a chess fan and is recruited as they are the top minds in the world." Coming from his recent victory in Tata Steel India Blitz Arjun says "I am so happy that Quantbox has decided to sponsor me and grateful that they share my vision in me becoming the world champion" Arjun currently 19 years of age has achieved a peak FIDE rating of 2728 and a world ranking of 20. He is touted to break into the top 10 of the world in the coming years. This amount is sure to help Arjun have a strong team of seconds, top-notch technology, trainers and much more to ensure his progress towards the top.
This sponsorship deal of Arjun Erigaisi and Quantbox Research might well be the biggest ever sponsorship deal to have ever taken place in Indian chess. Some of the other deals which have been long term in the chess world and their amounts haven't been disclosed are:
Arjun's management team - MGD1
---