Agadmator - the man who has 290,000+ followers on YouTube
Who has the biggest fan following in the world of chess? Is it Magnus Carlsen? Is it Vishy Anand? Or perhaps Garry Kasparov? While many great chess players have thrilled people with their outstanding over the board play, there is one particular person from Croatia named Antonio Radic aka Agadmator who has the fastest growing fan base in the world of chess. At the time of writing this article, he has the biggest chess YouTube Channel in the world with 290,000 subscribers! Agadmator creates instructive YouTube content for his subscribers on a daily basis which is free of cost. Creating videos for his followers is his full-time profession. In this interview by IM Sagar Shah, we ask Agadmator on how he started making a living out of creating YouTube videos, what were the most memorable moments in the journey and his future plans.
When you think about the making a living out of chess, a few professions come to mind - playing the game as a professional, becoming a chess tutor, helping someone as a second, chess journalism, writing chess books and creating DVDs, selling chess merchandise, etc. But if someone were to tell you that you could make a living out of running a YouTube channel on chess, you would brush it off as a crazy thought. Surely, a chess channel cannot become so popular that one could sustain through the revenue earned through it. But one man is proving that it is possible. His name is Antonio Radic and he is well known in the chess world as Agadmator. With a fan following of nearly 2,90,000 users (as on 31st of October 2018), he has the biggest chess YouTube channel in the world.
Agadmator creates at least one instructional video everyday for his chess fans and earns a living through the advertisement revenue from YouTube and also via donations and contributions received from his fans! It's very interesting to know that one can also make a living out of recording YouTube videos. But don't be mistaken, the amount of effort and consistency involved is humongous. In this interview we get to know more about Agadmator and why he has the most popular YouTube Channel in the world.
Sagar Shah (SS): How did you begin playing chess and what are some of the best results of your chess career?
Antonio Radic (AR): My grandfather Anto (Fide Master) taught me how to play chess when I was around five years of age, but I stopped playing it until I was around 18. I was out with friends and one of them wanted to bet that he could beat me in 7 moves. Even though it's been very long since last I played chess, I knew that was "impossible". Long story short, I won the bet and I even won that game. I've been into chess ever since.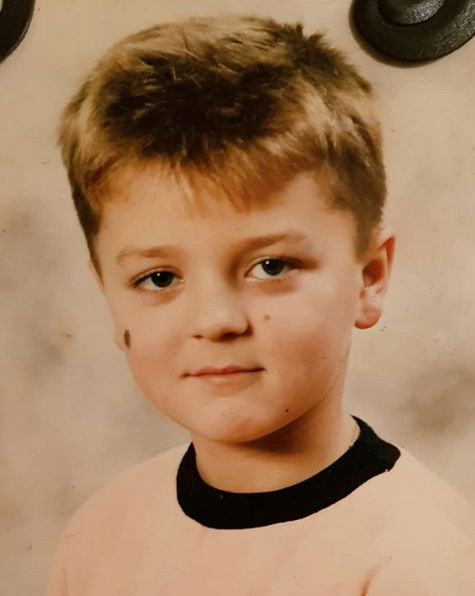 As far as results go, I've never seriously competed in tournaments. I won my city championship last 2 years in a row, but never actually played in many international tournaments. I played one international Open in Croatia in 2011 where I did very poorly and a couple of team state championships. In 2010 I managed to go through the entire Croatia team championship without a loss on board 4. Now-a-days, I don't play any tournaments, maybe a local blitz here and there for fun. I do want to try playing in a big International Open, but I have to improve my game a lot before trying that, currently I'm a bit busy with my channel to seriously work on my own chess.
SS: When did you decide that you must start a YouTube channel and what was the inspiration of doing the same? And why did you choose as the YouTube platform and not something else.
AR: I started a YouTube Channel in 2007, but never used it for chess. My father does wedding photograpy and videography and I was in charge of the video section. We used YouTube to show best moments of the weddings we shot. Later I started interviewing some people and documenting events, doing some music videos for fun etc. Basically, I was always drawn to anything related to video creation, and when I started, YouTube was pretty much the only platform to choose from. Also, some of my favorite shows at that time like Equals Three Show by Ray William Johnson were on YouTube.
SS: How did the name Agadmator come to your mind?
AR: That is something I will disclose if my channel ever reaches one million subscribers. I actually explained it in the first Livestream I ever did, but not many people attended that one. Some people even said I should change it because it's hard to remember, but nothing in the world is called Agadmator except my channel, so it's very search friendly when people look for it online.
SS: You have the biggest YouTube Chess Channel in the world right now. Was that always your ambition since the time you began?
AR: I had no ambition when I began. I'm pretty sure that's how everyone who created a big channel started. Ambition is good, but if you consider this to be your job, you will not be able to put so many hours of work in it. I made videos for a long time alongside a 7-15 hour job. When I got home from work I did chess videos, which is something I enjoy very much. I come from a very small city in Croatia (Križevci) where very few people play chess. I've read many books and many biographies of great players like Tal and Fischer and had no one to share it with. Starting a YouTube channel was, in a way, an attempt to sharing those wonderful stories.
SS: What are some of the most important things you need to have a successful YouTube Channel?
AR: You have to love what you do. That goes for everything in life I guess, but here it's mandatory. You have to be fair to your viewers. Creating quality content without wasting their time. A lot of people say my titles and thumbnails are "clickbaity", but if they actually watch my videos, they'll see it's quite the opposite. Also, you have to work A LOT. I work twice as much than when I had a regular job. Just reading the comments and e-mails will take a few hours of your day. The community is also very important. My subscribers make what I do a lot easier for me. They suggest excellent games for me to review, they inform me of anything that happens in the world, they share great stories with me. I try to follow everything, but one man can do very little on his own. I try to engage my community as much as possible via all social networks and it seems to be going well, as the community on my channel is simply the best. (Almost no trolls)!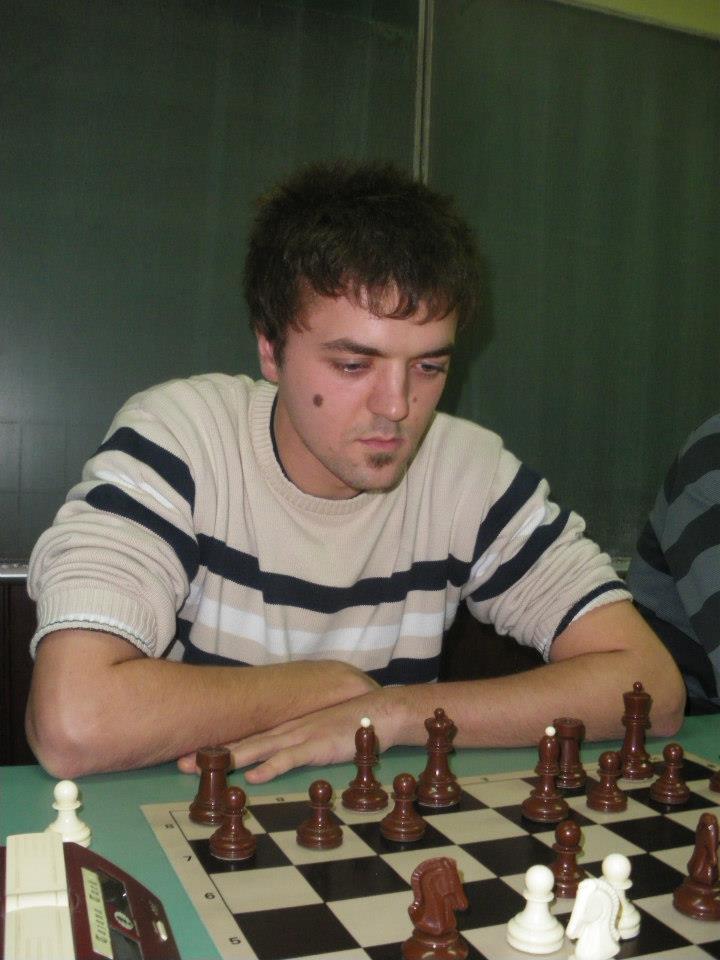 SS: How important is consistency? How many videos do you make everyday?
AR: YouTube is a hungry beast, you have to feed it constantly or it will go elsewhere where there is more food. I upload at least one video per day. If there is a big live event or I'm really feeling I have the energy, I will do even 2 or 3. Once I took a vacation for six days, and YouTube did not take it lightly. My fans reported I was no longer in their recommended feed. But you start feeding it again and all is well. Even though I enjoy it and don't really consider it work, Google takes YouTube very seriously and it will promote those who work regularly.
SS: Can someone make a living out of a YouTube channel?
AR: It depends on a lot of factors. Who are your viewers, where are your viewers from, what are your viewers interested in. If your viewers like cats, Google will serve them an ad for cats (like cat food). You will get some revenue there, but you will earn much more revenue if your viewers like insurance, airlines, cars, as they will be served ads that are much more expensive. There really are a lot of factors, and until you try it and actually create content for a very long time, you will not know who your viewers are. Since October 2017, I live exclusively off of my earnings on YouTube. As soon as my earnings on YouTube equaled those of my regular job, I decided to quit my job and really focus on creating quality content everyday. So, I manage, and I'm still a very small channel compared to some. The answer is yes, you can make a living of a YouTube channel.
SS: I read comments all the time that Agadmator has ignited my love for chess. Agadmator has brought me into the game of chess. Why do you think you have made such a connect to the audience?
AR: I already mentioned I've read a lot of chess books, but most of them were biographies of chess players, less of them about actually improving your game. I love stories. I enjoy reading about interesting anecdotes from lives of chess players very much and I guess my audience enjoys it as well.
Mikhail Tal's game vs Alfredo Olivera in Havana 1966 is a nice game, but it's even nicer if you know Tal missed the first 4 games because he was in a hospital. Someone at the bar broke a bottle on his head and beat him up because Tal was hitting on his wife. Tal recovered, and won a very nice game against Oliviera.
SS: With 290 thousand followers do you sometimes find it overwhelming? Like you have a big fan base to take care of and it may not be possible to do this the rest of your life?
AR: Not really. I try to treat my channel the same way I did when I had 25 thousand followers. I still enjoy it very much and the community is just excellent so I don't find it overwhelming. If anything, I find it reassuring to continue with what I do. I don't know if I will do this for the rest of my life. I can only do it for as long as I enjoy it, and I get bored pretty easily (laughs!) We'll see what the future holds!
SS: Can you tell us a couple of memorable incidents that have happened in this journey?
AR: Hard to say. I consider many moments memorable. One subscriber told me he managed to get off drugs and my channel really helps him focus on getting his life back. One subscriber said his father has only a couple of months to live due to his illness, and the only thing he enjoys is watching my channel. A father sending me a photo of his 3 children who are happily learning how to play chess is very memorable and it makes me very happy to know I had something to do with that. Students opened numerous chess clubs in universities inspired by my channel.
Every tiny impact I have on the world through my channel, I consider a very memorable incident and it makes me very happy to promote chess when I see how much good it can do. I feel more memorable incidents are yet to come.
SS: What are the future plans?
AR: Working hard, creating quality content and continuing to grow. If I reach 1 million subscribers, I'd like to serve a formal petition to Fide about granting Rashid Nezhmetdinov the title of Grandmaster, the man deserves it after all. I don't think it will actually work, but a lot more people will hear about him.
Also, I'm hoping to make a huge International Tournament in Croatia one day, maybe even in my small hometown Križevci, as a memorial tournament for my grandfather. Aside from chess, I hope to have enough for myself so I can focus on helping others too.
SS: What is your advice to budding YouTubers who have just started or are starting their channel?
AR: Focus on creating quality content, as much of it as possible. Don't worry about things like revenue and donations. I allowed donations on my channel at around 20000 subscribers, and only when people started requesting it. Don't try to make a perfect video. Your first video will be far from it. Don't worry about camera quality. Audio quality is much more important. Create only content you enjoy yourself – If you don't enjoy it, probably others won't either. There are many advice to be given, but the best one is: Make a video TODAY, and upload it TODAY :)

SS: Which is your most viewed video and which one do you like the most of your own?
AR: My most viewed video is "The Greatest Queen Sacrifice in Chess History | Nezhmetdinov vs Chernikov (1962)", currently at 2,535,842 views. I don't think I have a favorite video, but I really like "How Bobby Fischer Saved Game of Thrones", since I'm a big fan of both! (smiles)
SS: Do you watch ChessBase India channel? Whats your opinion about it?
AR: Yes, I watch ChessBase India channel. I've been following it from the start. You're doing something I also always wanted to do, go to big tournaments and interview players. Also, you make excellent analysis videos. I don't manage to watch every video, but if I see we're covering the same tournament or the same game, I will always try to invite my viewers to check out your content as well. My video on Maghsoodloo winning the World junior Championship is ok, but you're the one who interviewed him and uploaded live footage from the event as soon as it finished, and that is very important for the promotion of chess. I would recommend your channel to everyone reading this interview, you will enjoy it very much! :)
SS: Thanks Antonio for your time and answering the questions in great detail.
AR: Thank you for such a nice interview, Sagar. Thank you all for reading and…I'll see you soon!
- Agadmator
Related links:
Agadmator's Chess YouTube Channel
---