Bhopal International GM Open Round 2+3: Top ten seeds maintain lead
Top ten seeds maintain their lead with a 100% score 3.0/3 after round 3 of central India's biggest chess tournament Bhopal International GM Open 2019. There were double rounds on day 2 of the event and several upsets took place. 13-year-old Prakhar Bajaj of Madhya Pradesh held experienced GM Manik Mikulas (2379) of Slovakia to a draw. Karnataka's Shriya R Revankar scored the biggest upset of round 2 by defeating IM Denis Eraschenkov of Russia. In round 3, Shivansh Tiwari of Madhya Pradesh defeated Maksad Sapaev of Uzbekistan and he is now among the leaders with a score of 3.0/3. Photo: Niklesh Jain
All top ten seeded players managed to maintain their lead at the conclusion of round 3 of Bhopal International GM Open 2019. There were a few minor upsets too.
67th seeded 13-year-old Prakhar Bajaj of Madhya Pradesh held experienced GM Manik Mikulas (2379) of Slovakia to a draw.
Playing with the white pieces against Mikulas' Sicilian Najdorf, Prakhar played a fine game without giving any chances to his opponent. After 44 moves a draw was agreed in a bishop, knight vs double bishop endgame.
Top seed of the tournament Nodirbek Yakubboev (2592) of Uzbekistan maintained his fine form and defeated Siddhant Gawai and Rathneesh R in round 2 and 3 respectively.
Aeroflot Open 2019 'B' winner, second seeded Stanislav Bogdanovich (2562) of Ukraine defeated Vaibhav Kalpaka and Ayush Mahajan of India in round 2 and 3 respectively.
India's highest rated player of the tournament, former National Challenger and Blitz champion, Venkatesh M R has made his intentions of winning tournament by winning his third consecutive game. He defeated Swapnil Priyadarshi and Harsh Suresh in round 2 and 3 respectively.
Shriya R Revankar (1736) of Karnataka, India scored the biggest upset of round 2, when she defeated IM Denis Eraschenkov (2386) of Russia.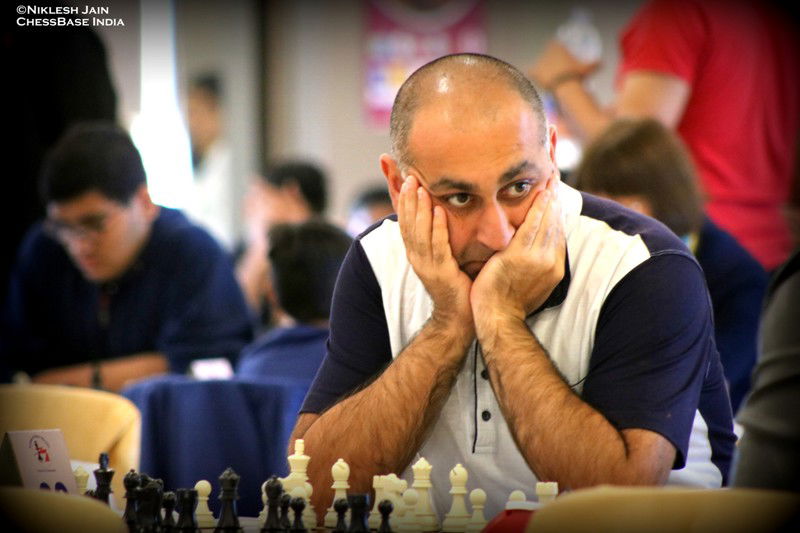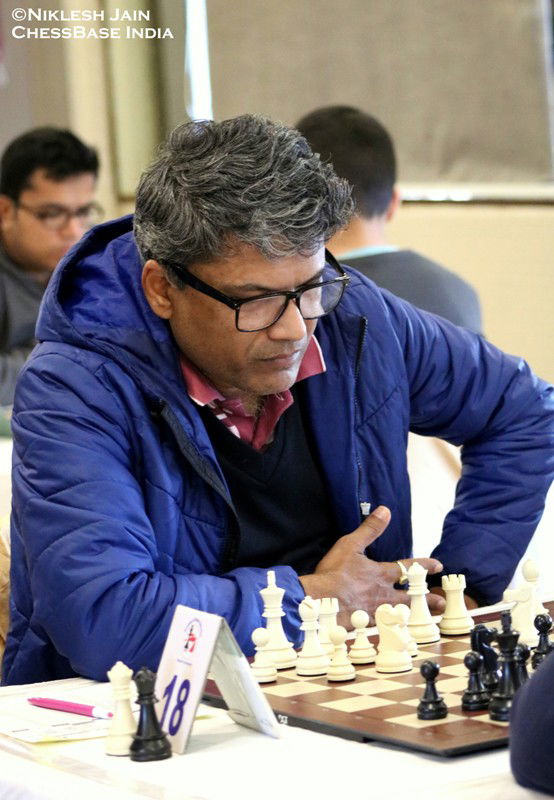 There will be only one round on 23rd December 2019. Total 250 players including 10 GMs, 7 IMs, a WGM and a WIM are taking part from 15 countries across the world in this tournament. There will be a blitz rating tournament on 25th December. This tournament has the highest prize money in Madhya Pradesh history which is ₹1414000
Round 3 results
Translation from Hindi by Shahid Ahmed
Replay all games
---