3rd Gujarat GM Open R7: Neelotpal, Ortik and Srihari in a three-way lead
GM Neelotpal Das showed his endgame understanding as he beat GM Hesham Abdelrahman (EGY) to maintain his lead. IM Nitin S was unable to put up a fight against the other tournament leader, IM Ortik Nigmatov (UZB). IM Srihari L R continues his good form as he averted disaster to beat GM Adham Fawzy (EGY) and remain one of the three leaders 6.5/7. FM Suyog Wagh probably missed the biggest chance of the round against GM Stany G A. Srihari will face Ortik and Neelotpal will be up against Paraguay no.1 GM Neuris Delgado Ramirez in a crucial round which will certainly have serious implications for the championship. Round 8 starts today at 10:00 a.m. IST. Photo: Aditya Sur Roy
Srihari beats Adham
IM Srihari L R scored the biggest win of the round against GM Adham Fawzy (EGY). 14-year-old Vrashank Chouhan continues his fantastic run. He beat IM P Saravana Krishnan in the eighth round. He is currently the highest scorer among untitled players. He is also yet to lose against a titled player in this event so far.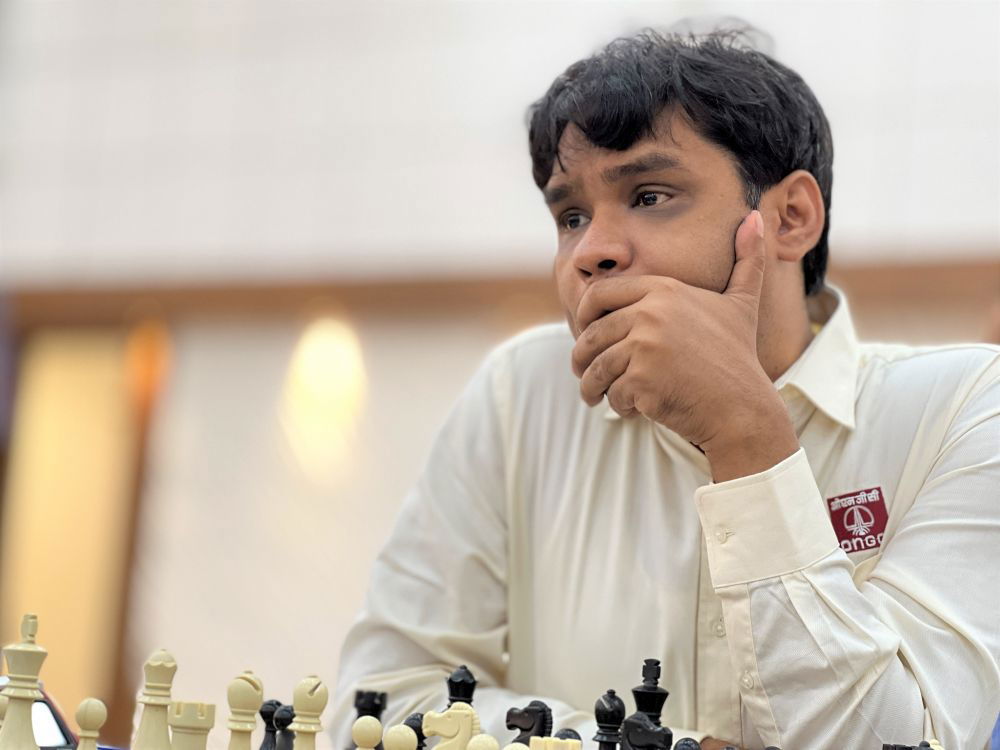 Hesham - Neelotpal: 0-1
GM Hesham Abdelrahman (EGY, 2424) went wrong in a seemingly equal double rook and bishop endgame against GM Neelotpal Das (2409).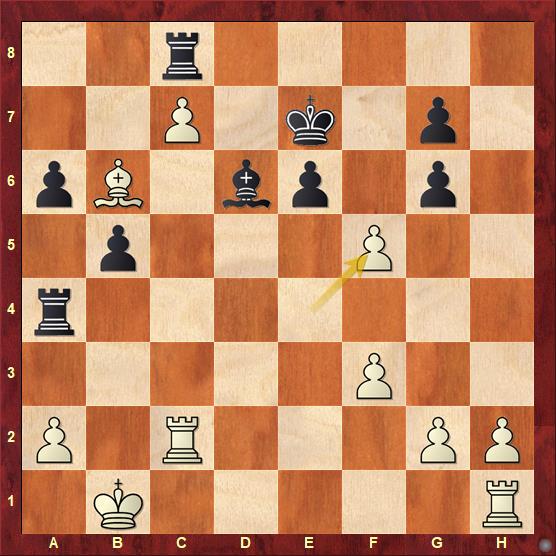 31.Rc6 fxe4 32.Rd1 would have kept the game going. 31.exf5 allows Black to force the exchange of rooks 31...Rb4+ 32.Rb2 Rxb2+ 33.Kxb2 gxf5. Black also got rid of the doubled pawn and c7 cannot be defended for long. Everything worked out exactly the way Black could have asked for. Neelotpal went on to win the game and maintain his lead.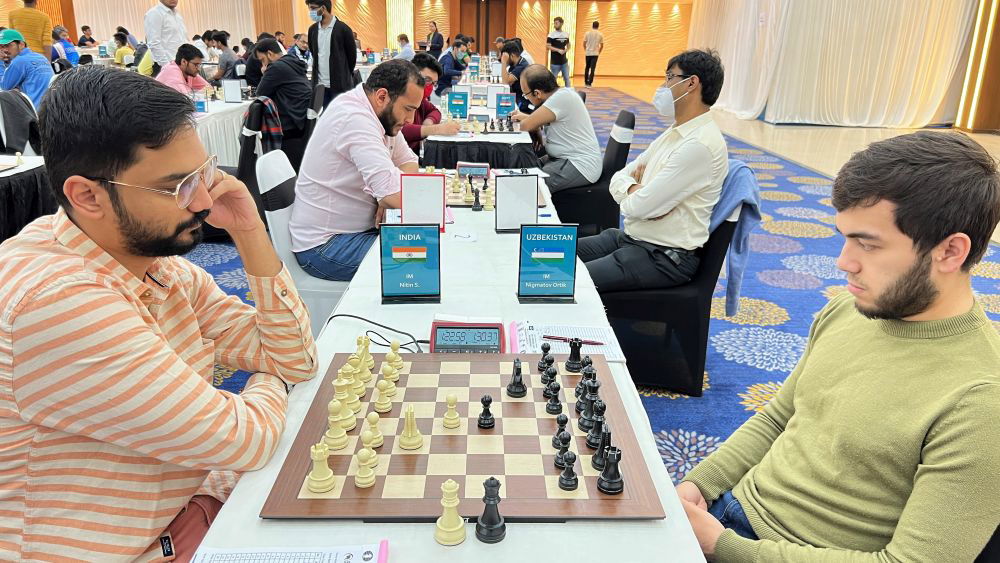 Srihari - Adham: 1-0
IM Srihari L R (2400) capitalized on his opponent GM Adham Fawzy's (EGY, 2490) final mistake in the end.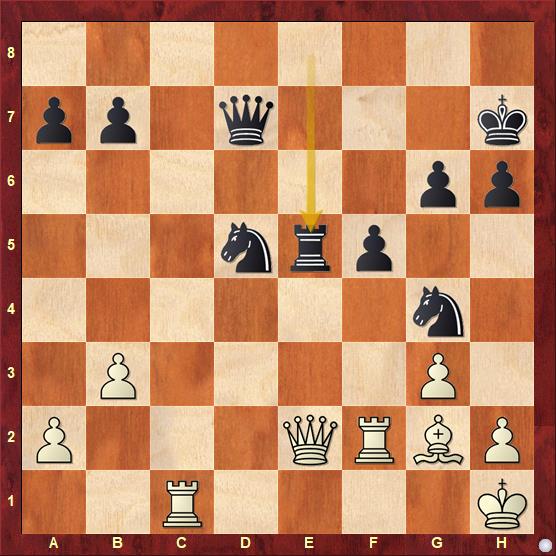 28.Rff1 would have been better for White compared to what was played 28.fxe5 Rxe5 29.Qxe5 Nxf2+?? 30.Kg1 Nd3 31.Qxd5+-. Instead, 29...Nxe5 30.Rd2 Qg7 31.Rxd5 h5 would have been playable for Black.
Stany - Suyog: 1-0
GM Stany G A (2517) survived a massive scare as his opponent FM Suyog Wagh (2328) missed a checkmate in four moves.
Find out the forced winning combination for Black after 26.b3. In the game 26...Rxc1+ was played which is also winning for Black. However, it is a much longer path. Black eventually made a mistake which turned things in his opponent's favor.
For more Round 7 photos, please click here.
A total of 374 players including 14 GMs, 30 IMs and 3 WIM are taking part from 14 countries across the world including India. The tournament is organized by Gujarat State Chess Association from 31st March to 7th April 2022 at Karnavati Club, Ahmedabad. The ten-round Swiss league tournament has a time control of 90 minutes + 30 seconds increment from move no.1.
Replay Round 7 games
Round 7 results
Round 8 pairings
---