Checkmate Covid-19 Fundraiser Online Blitz by Chess Kerala on 2nd May 2020
Chess Kerala presents Checkmate Covid-19 International Online Blitz Tournament on 2nd May 2020. The entire event is being conducted to raise funds for the Kerala Government's fight against the Covid-19. The fund raised from the event will be donated to the Chief Minister's Distress Relief Fund and Official Income Tax exempted fund of the Kerala Government. The tournament has no entry fee, but to participate, you have to contribute a minimum of Rs.250. There is no upper limit and you can donate whatever amount you are comfortable with. The tournament has a total Prize fund of Rs. 52,000.
Checkmate Covid-19 International Online Blitz Tournament on 2nd May 2020
'Chess Kerala' will be conducting the charity event Checkmate Covid-19 International Online Chess Tournament with a prize amount of Rs.52,000 and a first prize of Rs.12,000 from 8:00 p.m. IST on Saturday the 2nd May 2020, to raise funds for the Kerala Government's fight against the Covid-19 virus in the state. Sponsored by Chess Houseboat Kerala (Orient Chess Moves), the 10 round Swiss event will be held on the Playchess server under the time control of 3 minutes per player per game (3+0).
The entire fund raised from this event will be donated to the Chief Minister's Distress Relief Fund and official Income Tax exempted fund of the Kerala Government. Kerala has been at the forefront of fighting the pandemic through a strong public health system, clear risk communication and community participation and the whole world is lauding this small Indian state for its exemplary fight. However, the battle against the novel virus continues to be a challenge and the Government of Kerala needs all the helping hands it can to continue to fight the battle against the virus.
Details of the online tournament:
Date: Saturday 2nd May 2020
Time: 8:00 p.m. IST
Time control: 3 mins + 0 second increment
Number of rounds: 10
Venue: Vishy Anand Arena in Playchess
Total Prize fund: ₹52,000
Main Prizes
| | |
| --- | --- |
| 1 | ₹12000 |
| 2 | ₹8000 |
| 3 | ₹5000 |
| 4 | ₹4000 |
| 5 | ₹3000 |
| 6 | ₹2000 |
| 7 | ₹1000 |
| 8 | ₹1000 |
| 9 | ₹1000 |
| 10 | ₹1000 |
| 11 | ₹500 |
| 12 | ₹500 |
| 13 | ₹500 |
| 14 | ₹500 |
| 15 | ₹500 |
| 16 | ₹500 |
| 17 | ₹500 |
| 18 | ₹500 |
| 19 | ₹500 |
| 20 | ₹500 |
Best Woman
Rating Category prizes: 1201-1400
Rating Category prizes: 1000-1200
Best Under-12
Best Under-18
Best Kerala Players
Standard Rating will be considered for Rating Category prizes, a player without a standard rating will be considered as an unrated player. To claim age group prizes, a player without a FIDE ID must present a valid age proof document.
Top donors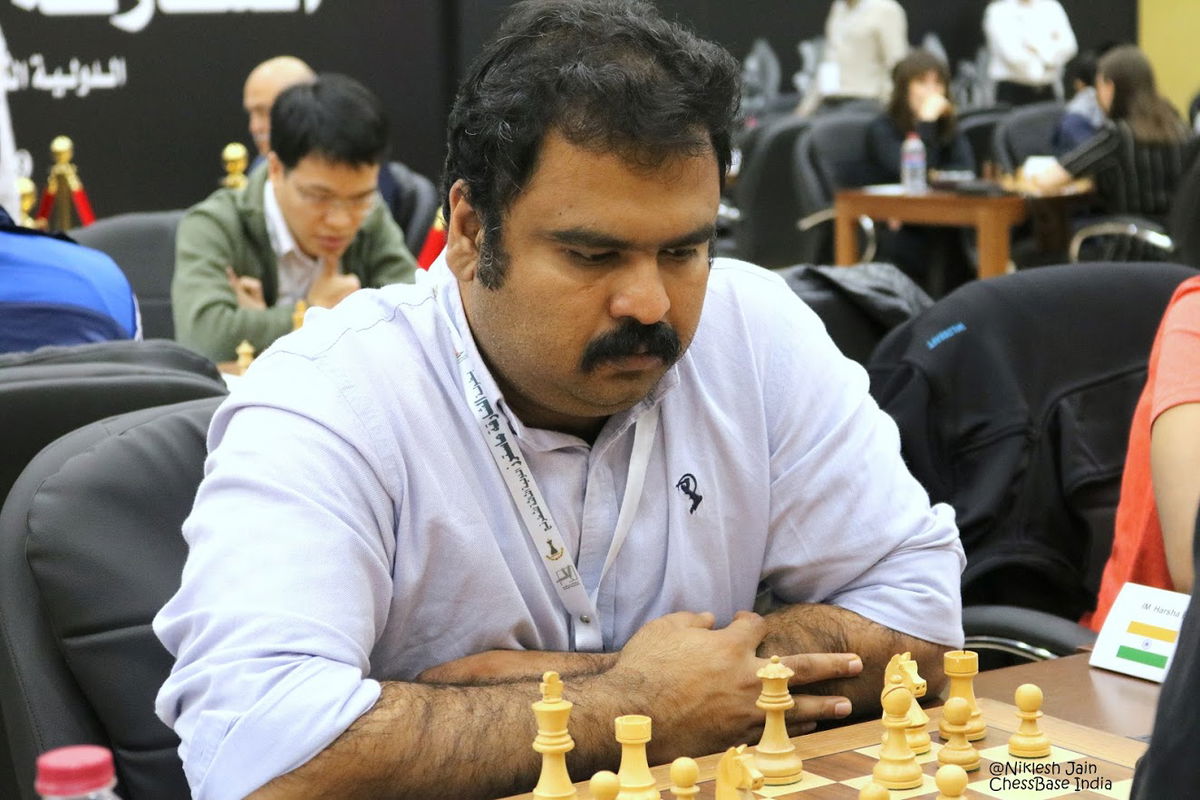 Confirmed Titled players
Donate to the cause:
This will be an International open event in which anyone from any part of the globe can participate. The participants will contribute a minimum of ₹250 (€5 for foreigners), while any contribution on the higher side will be appreciated. The last date for entry is 1st of May 2020 at 8 p.m. IST. The entry for all titled players - GM, IM, WGM, WIM is free, but it would be wonderful if they could contribute to the fund as well. The entire event is a charity programme with all the contributions going to the Kerala Government's Official Chief Minister's Distress Relief Fund. Participants who wish to have a proof of their donations will be provided with receipts from the Government of Kerala for Income Tax relief.
ENTRY CLOSED
Players outside India who would like to participate can make the payment of €5 through the Paypal link and write a mail to teamchessbaseindia@gmail.com confirming their entry.
The chess lovers who will not be able to participate in the event are welcome to contribute to the Chief Minister's Distress Relief Fund of the Government of Kerala by donating directly to our Bank Account: A/c name: Chess Kerala
A/c No: 47062010000357
IFSC Code: SYNB0004706
MICR: 671025057
Bank: Syndicate Bank
Branch: Parappa Branch, Kasargode District, Kerala, India.
Those who wish to have a proof of their donations towards the CMDRF will be provided with receipts from the Government of Kerala for Income Tax relief
How to play the tournament:
Please ensure that you have a valid Playchess id. You can create one here.
Contact:
For registration queries contact:
Mr. Shahid Ahmed (Tournament director) - 9038139510
Email - teamchessbaseindia@gmail.com
• We request all players to check their internet connection before the tournament. Minimum requirement should be at least 2 mbps. No phone calls/messages will be entertained once the tournament starts from 8 p.m. IST onwards. All queries must be resolved before the tournament.
List of players:
Donors who will play the tournament
| | | | | | | | |
| --- | --- | --- | --- | --- | --- | --- | --- |
| Sl.no. | Name | Playchess ID | Rating | Donation | Gender | Kerala Player | Age Group |
| 1 | GM S L Narayanan | Narayanansl | 2618 | | M | Yes | |
| 2 | IM Renato Terry | TerryR | 2504 | | M | No | |
| 3 | IM Neelash Saha | gamechanger | 2413 | | M | No | |
| 4 | IM Rathnakaran K | RATHNAKARAN | 2314 | 1000 | M | Yes | |
| 5 | FM Jubin Jimmy | SAAKER | 2259 | 500 | M | Yes | U18 |
| 6 | Salim Yoosuf | salimyoosuf | 1359 | 500 | M | Yes | |
| 7 | Sidharth Sreekumar | SidharthS | 1194 | 2000 | M | Yes | U12 |
| 8 | Sajan CR | cr_sajan | 0 | 5037 | M | No | |
| 9 | Vijayan | | 0 | 250 | M | Yes | |
For latest updates of the players list, visit here
Donors who will not play the tournament
The list will be updated soon
| | |
| --- | --- |
| Total funds raised so far | ₹9287 |
About the Organizers
Chess Kerala wishes to contribute to the cause by conducting this online chess tournament with the co-operation of ChessBase India by conducting this event. Chess Kerala is an independent organisation of chess lovers, chess parents and organisers of Kerala, actively organising chess tournaments and events, coaching camps for children and arbiters seminars for the past many years. Chess Kerala was the only chess organisation which supported the flood relief work in the state in 2018 by raising a fund of Rs.1,38,500/- from the chess community and contributing it to the CMDRF. They attracted widespread attention with their Nigel Short's Chess Talent Nurture programme in the recent past, before the Covid-19 has slowed down their passionate ambitions.
Orient Chess Moves created history by organising the first ever chess tourism event in India, the Chess Houseboat 2020 International Chess Tourism Tournament at the beginning of 2020. Chess and Tourism were harmoniously blended with an international chess tournament conducted on a floating houseboat, and in beachside and riverside resorts, providing the participants with the best of chess, sightseeing and cuisine.
We wholeheartedly request the Chess Community of India and abroad to generously contribute to this noble endeavour, to contribute to the cause of the state of Kerala to fight the Covid-19 pandemic.
How to play tournament?
1. Download the free Windows software of Playchess
Firstly you have to download the free native Windows software from here. If you have Mac OS or Mac Computer, then you have to use some VMWare to run it as Playchess Desktop Client has native support on Windows OS only.
Login or Create account
After you have installed the Client. You must login.
Enter your Playchess username and password if you have one. (Note, for all the ChessBase Account Premium members, your login credentials will work). If you do not have a Username, you must click on "Create New Player Name" and create a new account. Alternatively, you can also create it here. This is free of cost and gives you free access to Playchess for a few days.
The tournament will take place in the Vishy Anand Arena in the ChessBase India room. Registered players should be online and logged into Playchess at least 30 minutes before the start of the tournament to confirm your entries on 2nd of May. 7.30 p.m. would be a good time.
Click on the 'Players' Tab and then click on 'Join Event'. The Sysop (Tournament Director) will accept your entry. Only those who have donated the money will be allowed to play.
Note: The Playchess id, while donating the amount and playing the tournament should be the same.
About online tournaments on Playchess by ChessBase India:
ChessBase India has organized innumerable online events successfully. Here is some feedback about the quality of the events:
GM Vaibhav Suri, winner of 2nd ChessBase Online Blitz tournament
The tournament was conducted quite smoothly and a quite "fun Sunday" event. The participation of Adhiban & Sethuraman definitely added the spark to the event. I guess an Online Blitz Festival would be the next way to go (with different formats - Chess960, Bughouse, Bullet etc). Overall really happy with such events. Way to go!!
GM R R Laxman, multi-time National Blitz Champion
I thank the Chessbase India team once more for their strenous and tireless endeavour to popularise blitz events in India. Considering the fact that the present day time control even in classical format ( unlike the yesteryears) demands quick reflexes and blitz skills , I feel that the entire Chessbase India team is doing an exemplary and praiseworthy job. A boon for Indian chess !!!. Though my performance this time was not satisfactory ,I hope to excel and cherish more pleasant memories from my side in the forthcoming editions of Chessbase India blitz events.
IM Ravi Teja S, former National Challengers Champion
We (Ravi Teja&Anusha NLV) thoroughly enjoyed the tournament.it was exciting!
Tushar Bohra, father of Kanishk Bohra
Thanks for enrolling Kanishk for the event. He had a great time playing the games. And a great overall experience.
D Gukesh
I am extremely happy to have participated in my first online blitz tmt conducted by ChessBase India and loved the experience and thrill. from the start to the finish its professionally conducted and got the rare opportunity to play several high-class players in a single event and looking forward for its next event
Priti Mahendru, mother of Jaiveer Mahendru
This was our second chessbase online blitz event. My son is 8 years and it was an absolute thrill for him to be playing against titled players ! Thanks a lot for organizing this. We look forward to more such events !
Kushagra Mohan
I was happy the way the tournament was conducted. No problems at all. You just keep increasing the prize money and that is a big improvement.Cannot hope for more.
---