Biggest ever online blitz on ChessBase India: Sultan Khan Cup 2020 with a prize fund of Rs.101,000
The Sultan Khan Cup sponsored by IPS Academy and hosted on Playchess will be organized on 9th May 2020. IPS Academy is one of the largest educational hubs of Central India. With the support of Mr.Achal Choudhary, the founder of IPS Academy and Madhya Pradesh's first IM Akshat Khamparia, the Sultan Khan Cup will be organized by ChessBase India on Playchess. The total prize fund is Rs. 101,000. This is the biggest online event ever to be held by ChessBase India in terms of the prize fund and the number of prizes. The first prize will be ₹20,000. There are 20 main prizes and several rating category prizes as well. The tournament is held in the honour of India's legendary chess player - Mir Sultan Khan.
Sultan Khan Cup 2020 on 9th May at 8 p.m. IST
On 9th May 2020, IPS Academy will organize an Open Blitz event which will have a total prize fund of ₹101,000 with the first prize of ₹20000. Entry is free for GMs, IMs, WGMs and WIMs. Entry fee for others is ₹500 for Non ChessBase Premium subscribers and ₹400 for ChessBase Premium subscribers. The event is open to players all over the world.
The proceeds from the entire entry fee collected will go to charity. 50% of the amount will go to the PM CARES Fund while the other 50% will be instituted as a scholarship for a deserving chess player under the ChessBase India Foundation.
In 1905 was born a soft spoken, unassuming Sultan Khan in Punjab, undivided India. 23 years later he became the national champion of India. He went on to win the British Championships three times and scored wins over great players like Capablanca, Tartakower, Flohr and many others. He is not just the first great chess player to come out of India, but entire Asia. This online tournament is dedicated in the memory of Sultan Khan and to recognize his brilliance.
Some of the achievements of Sultan Khan:
1. He won the British Championship on three occasions: 1929, 1932, 1933.
2. The first half of 1931 was probably the best period for him: he defeated Capablanca at Hastings (although he only came 3rd after throwing away a game against Euwe).
3. He then played Tartakower in a 12-game match defeating him 6½-5½.
4. In the Prague International Team Tournament he scored 11½/17 against many of the leading players of the day, drawing with the World Champion Alekhine and defeating Flohr.
An appeal to FIDE:
Through this event, we want to raise awareness about the fact as to what a great player Sultan Khan was and make an appeal to FIDE to consider granting him the GM title posthumously. Daniel King in his new book on Sultan Khan, writes: "It goes without saying that the achievements of Anand and the current generation of Indian players have eclipsed those of Sultan Khan, and his brief time in Europe was in an age that seems to have little to do with the current professional chess scene. Yet, at his best, he matched the strongest players in the world: in 1931 he drew with Alekhine, and defeated Capablanca, Flohr, Tartakower and Rubinstein.
According to the chessmetrics.com website which calculates historical chess ratings, Khan was for at least a couple of years among the world's top ten players, and ranked no.6 in the world at his best. It would be fitting if he were given some recognition for his achievements.
In the past, chess players were often named as Grandmasters in a rather arbitrary fashion, and it was only when the international chess federation (FIDÉ) took control of the awarding of titles in the post-war period that regulation was introduced into the proceedings. In 1950 they awarded the title to several of the leading players of the day, as well as to others who were past their peak, but still living. Among them, of Khan's generation: Ossip Bernstein, Ernst Grünfeld, Boris Kostic, Géza Maroczy, Jacques Mieses, Akiba Rubinstein, Friedrich Sämisch, Savielly Tartakower, and Milan Vidmar. It seems to me that Sultan Khan would have fitted into this company well, but he was overlooked.
A few years ago, Manuel Aaron, India's first IM, petitioned FIDÉ on the matter, but received an unsatisfactory answer. It would be a pity if in death, as in life, Sultan Khan was still subject to the vicissitudes of geo-political struggle. On the other hand, wouldn't it be wonderful if the chess federations of India, Pakistan and England could unite behind the cause to award Sultan Khan the Grandmaster title?"
It would be wonderful if FIDE considers Sultan Khan's case and awards him with the GM title. After all a player who beat Capablanca, Flohr, Tartakower, Rubinstein and other greats, does deserve this title.
Sultan Khan Cup online blitz
Date: Saturday 9th May 2020
Time: 8.00 p.m. IST
Time control: 3 mins each (no increment)
Number of rounds: 10
Total Prize fund: ₹101000
Venue: Vishy Anand Arena in Playchess under ChessBase India room
Details of the online tournament:
Main Prizes
| | |
| --- | --- |
| 1 | ₹20000 |
| 2 | ₹10000 |
| 3 | ₹5000 |
| 4 | ₹4000 |
| 5 | ₹3000 |
| 6 | ₹1500 |
| 7 | ₹1500 |
| 8 | ₹1500 |
| 9 | ₹1500 |
| 10 | ₹1500 |
| 11 | ₹1000 |
| 12 | ₹1000 |
| 13 | ₹1000 |
| 14 | ₹1000 |
| 15 | ₹1000 |
| 16 | ₹1000 |
| 17 | ₹1000 |
| 18 | ₹1000 |
| 19 | ₹1000 |
| 20 | ₹1000 |
Best Woman
Rating category prizes: 1700 - 1999
Rating category prizes: 1400 - 1699
Rating category prizes:1000 - 1399
Best Madhya Pradesh Player
Lucky Prizes
| | |
| --- | --- |
| 30 | ₹750 |
| 40 | ₹750 |
| 50 | ₹750 |
| 60 | ₹750 |
| 70 | ₹750 |
| 80 | ₹750 |
| 90 | ₹750 |
| 100 | ₹750 |
| 110 | ₹750 |
| 120 | ₹750 |
Standard Rating will be considered for Rating Category prizes, a player without a standard rating will be considered as an unrated player. To claim a Lucky Prize, a player must play all ten rounds.
Entry fees:
The entry fee for the event is ₹400 for ChessBase Premium subscribers and for ₹500 for Non ChessBase Premium subscribers till 1st of May 11:59:59 p.m. IST. From 2nd May onwards, Entry fee will be ₹500 for ChessBase Premium subscribers and ₹600 for Non ChessBase Premium subscribers. You can become a ChessBase Account premium member for 3 months from here, and for a year from here.
The tournament is FREE for GMs, IMs, WGMs and WIMs. The last date for entry is 8th of May 2020, 8 p.m. IST. Registration is Open. 50% of the entry fees collected will go to PM CARES fund and the remaining 50% will go to a deserving candidate for a scholarship launched by the ChessBase India Foundation.
ChessBase Premium subscribers Register here for ₹400
Non ChessBase Premium subscribers, Register here for ₹500
Players outside India who would like to participate can make the payment through this Paypal link in the equivalent amount of their currency and write a mail to teamchessbaseindia@gmail.com confirming their entry.
Titled players must write to us at teamchessbaseindia@gmail.com with their Playchess id to confirm their entry.
Confirmed Titled players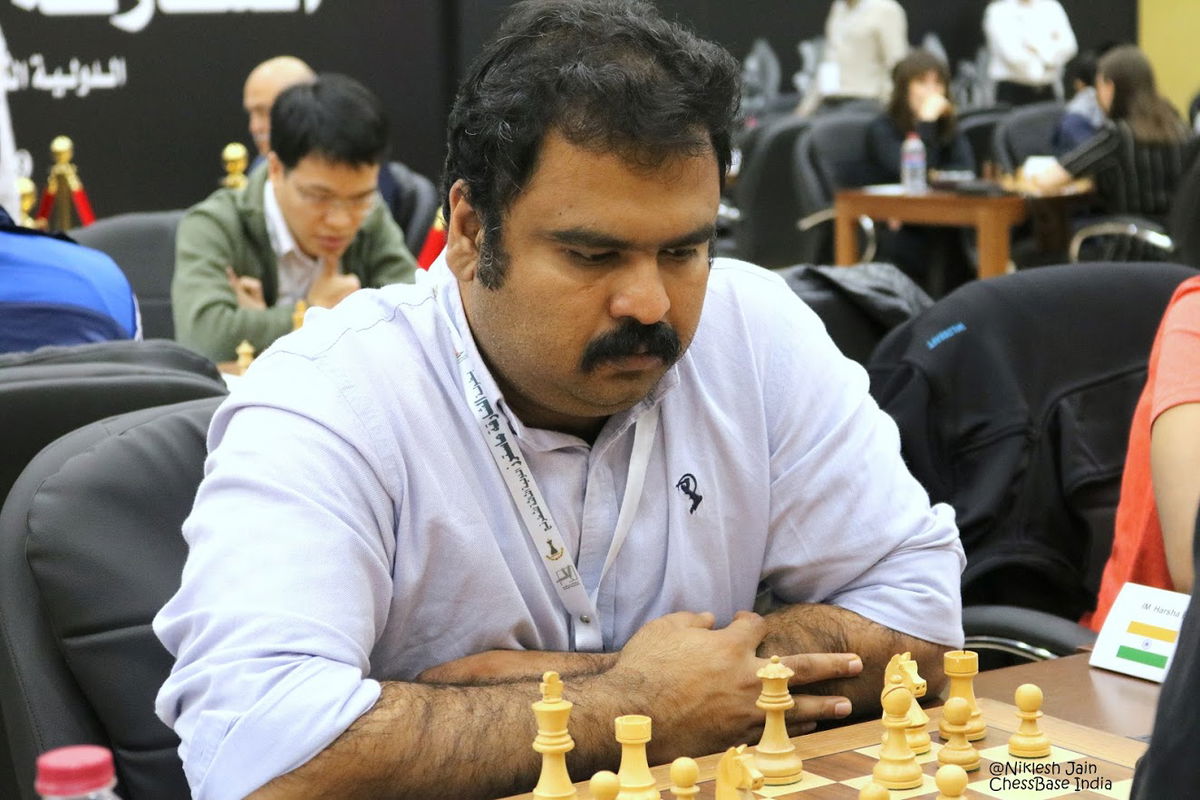 About the sponsor of the event - IPS Academy
Indore Professional Studies Academy (IPSA) is one of the Central India's largest educational hub-premises, playing a major role to develop Indore as Central India's most preferred educational centre. Sprawled in an area of 60 acres, 3 campuses, we house the most profitable intellectual, honing and experienced educational assembly.
IPSA is a successor to Indore Public School, which is a vision realized by Mr. Achal Choudhary (IIT, Kharagpur), a renowned architect. As in a traditional hierarchy of all institutions under IPS Society, IPSA is a vast universe shining with innumerable educational extravaganzas. Dedicated to honour various sectors with true talent, IPSA every year sends out a batch of brilliant students, who are at once ready to grab the nerve of any industry.
Not only their intellectual senses are honed, but their creative, ethical, emotional is equally nurtured to create an appreciated life within life. IPSA offers courses at all levels with curriculums designed in partnership with local employers, ensuring our students have the best possible chance of getting a job and being great at it. Our courses are designed with future employment prospects in mind and our courses also serve the region's growing industries, from Engineering and Manufacturing to IT and architecture. The College campus offers students hands-on instruction and access to the latest equipment, leading to excellent graduate placement and "degrees that work".
IPSA has established a reputation for excellence and visionary thinking in its efforts to improve teaching and learning across our nation, particularly within the contexts of urban and global education. The faculty remains committed to addressing the educational and physical needs of all learners across the life span and to working closely with educators, leaders and policymakers in the field.
Contact and registration queries for the tournament:
Mr. Shahid Ahmed (Tournament director) - 9038139510
Email - teamchessbaseindia@gmail.com
• We request all players to check their internet connection before the tournament. Minimum requirement is at least 2 mbps broadband. No phone calls/messages will be entertained once the tournament starts from 8 p.m. IST onwards. All queries must be resolved before the tournament. Each player is responsible for their internet connection, organizers will not be held responsible for any players connectivity issues.
List of players
| | | | |
| --- | --- | --- | --- |
| 1 | GM S L Narayanan | Narayanansl | 2618 |
| 2 | GM Gukesh D | Gk06 | 2563 |
| 3 | IM Renato Terry | TerryR | 2504 |
| 4 | IM Krishna C R G | Crg | 2478 |
| 5 | IM Neelash Saha | gamechanger | 2413 |
| 6 | GM Laxman Rajaram | LAXMAN | 2411 |
| 7 | GM Himanshu Sharma | himplanet | 2394 |
| 8 | IM Hemant Sharma | Hemant Sharma | 2356 |
| 9 | IM Anuj Shrivatri | Anuj Shrivatri | 2350 |
| 10 | IM Rathnakaran K | RATHNAKARAN | 2314 |
| 11 | Vipin Zamvar | vipinzamvar | 1620 |
| 12 | Vikrant Malvankar | digupagal | 1534 |
| 13 | Adit Pushan Krishnaswamy | Adit Pushan | 1311 |
| 14 | Adhiraj Mitra | AdhirajGM2025 | 1176 |
| 15 | Wanlamsuk Nongrang | wanlam | 0 |
For latest updates of the players list, visit here
How to play tournament?

Please ensure that you have a valid Playchess id. You can create one here and then buy the premium membership from the product embeds given above.
1. Download the free Windows software of Playchess
Next you have to download the free native Windows software from here. If you have Mac OS or Mac Computer, then you have to use some VMWare to run it as Playchess Desktop Client has native support on Windows OS only. The tournament cannot be played via mobile or tablet device.
Login or Create account
After you have installed the Client. You must login.
Enter your Playchess/ChessBase Account username and password.
The tournament will take place in the Vishy Anand Arena in the ChessBase India room. Registered players should be online and logged into Playchess at least 30 minutes before the start of the tournament to confirm your entries on 9th of May 2020. 7:30 p.m. IST would be a good time.
Click on the 'Players' Tab and then click on 'Join Event'. The Sysop (Tournament Director) will accept your entry. Only those who have paid the entry fee will be allowed to play.
Note: The Playchess id, while registering and playing the tournament should be the same.
About online tournaments on Playchess by ChessBase India:
ChessBase India has organized innumerable online events successfully. Here is some feedback about the quality of the events:
GM Vaibhav Suri, winner of 2nd ChessBase Online Blitz tournament
The tournament was conducted quite smoothly and a quite "fun Sunday" event. The participation of Adhiban & Sethuraman definitely added the spark to the event. I guess an Online Blitz Festival would be the next way to go (with different formats - Chess960, Bughouse, Bullet etc). Overall really happy with such events. Way to go!!
GM R R Laxman, former National Blitz Champion
I thank the Chessbase India team once more for their strenous and tireless endeavour to popularise blitz events in India. Considering the fact that the present day time control even in classical format ( unlike the yesteryears) demands quick reflexes and blitz skills , I feel that the entire Chessbase India team is doing an exemplary and praiseworthy job. A boon for Indian chess !!!. Though my performance this time was not satisfactory ,I hope to excel and cherish more pleasant memories from my side in the forthcoming editions of Chessbase India blitz events.
IM Ravi Teja S, former National Challengers Champion
We (Ravi Teja&Anusha NLV) thoroughly enjoyed the tournament.it was exciting!
Tushar Bohra, father of Kanishk Bohra
Thanks for enrolling Kanishk for the event. He had a great time playing the games. And a great overall experience.
D Gukesh, youngest GM of India
I am extremely happy to have participated in my first online blitz tmt conducted by ChessBase India and loved the experience and thrill. from the start to the finish its professionally conducted and got the rare opportunity to play several high-class players in a single event and looking forward for its next event
Priti Mahendru, mother of Jaiveer Mahendru
This was our second chessbase online blitz event. My son is 8 years and it was an absolute thrill for him to be playing against titled players ! Thanks a lot for organizing this. We look forward to more such events !
Kushagra Mohan
I was happy the way the tournament was conducted. No problems at all. You just keep increasing the prize money and that is a big improvement.Cannot hope for more.
Links
Special page dedicated to Sultan Khan Cup 2020
---