Planting the seeds of talent: Tattva Chess Academy
"The Tattva Chess Academy was formed with the primary purpose of creating talents at State, National and International levels." These are the words from the Tattva Chess Academy founder Durgesh K. The academy has worked hard to increase the chess playing strength in Bangalore, with 120 students and growing. Officially known to the chess world in 2017, Durgesh K, Arvind Shastry and Manjunath Jayaram have all worked tirelessly to live up to their vision. A helping hand for the chess community's growth is always appreciated, and Tattva has done this in a fascinating way. The following report gives a detailed account on the Tattva Academy, its star students, Komal Srivatsav and Kaushik Iyer, as well as a few words from Durgesh himself.
The Tattva Academy was formed in 2012, and professionally known to India in 2017. It is a Chess Academy that is doing it's part of translating the talents of their students into impressive feats. It has been doing this part very well. Komal Srivatsav is one of the most dedicated students of Tattva, and has been with it since he started chess. Rated 1771, Komal has been pursuing chess with determination, and is known for the following accomplishments:
1. He won a FIDE rating chess tournament amongst 530 participants in 2016
2. Karnataka State championship under 7 and under 9, two-time state championship winner.
3. Runner up in under 13 and under 15 chess championship.
4. Just finished on Feb 12, 2019, Open FIDE Rating Tournament in Kottayam Kerala. He finished 8th overall in merit list.
Not bad, right? The kind of achievements one would want, playing chess. We interviewed Komal, and he replied with what it takes to be a strong chess player, as follows:
Avathanshu Bhat (AB): How long have you been part of this academy?
Komal Srivastav (KS): From the beginning, when I joined chess, around 2012.
AB: What made you like chess?
KS: My mom taught me how to play chess, then she took me to some coaches, when she discovered my talent. But it wasn't satisfactory as they would only make us do playing practice. Then we found out about Durgesh sir in Bangalore, the classes were also very good, so I joined. Thanks to them, I became U-7 State Champion, where I scored 100% points!

AB: How long do you work on chess every day?
KS: During exams, I don't work as much, around one and a half hours every day. They are actually coming close, so it it very likely that is how much I will work on chess in the coming days :)
AB: What is your daily routine?
KS: I wake up in the morning, I either do maths or chess, then I go to school, come back and do my hobbies, finish my homework, and finish the day with chess.

AB: What are your hobbies?
KS: I like maths, I score well in it. I also like football and go for classes as well.

AB: What do you want to become?
KS: Before the start of next year, I want to cross 2000 Elo. For that, I'll have to play a lot of tournaments in April and May, and I am determined to do that!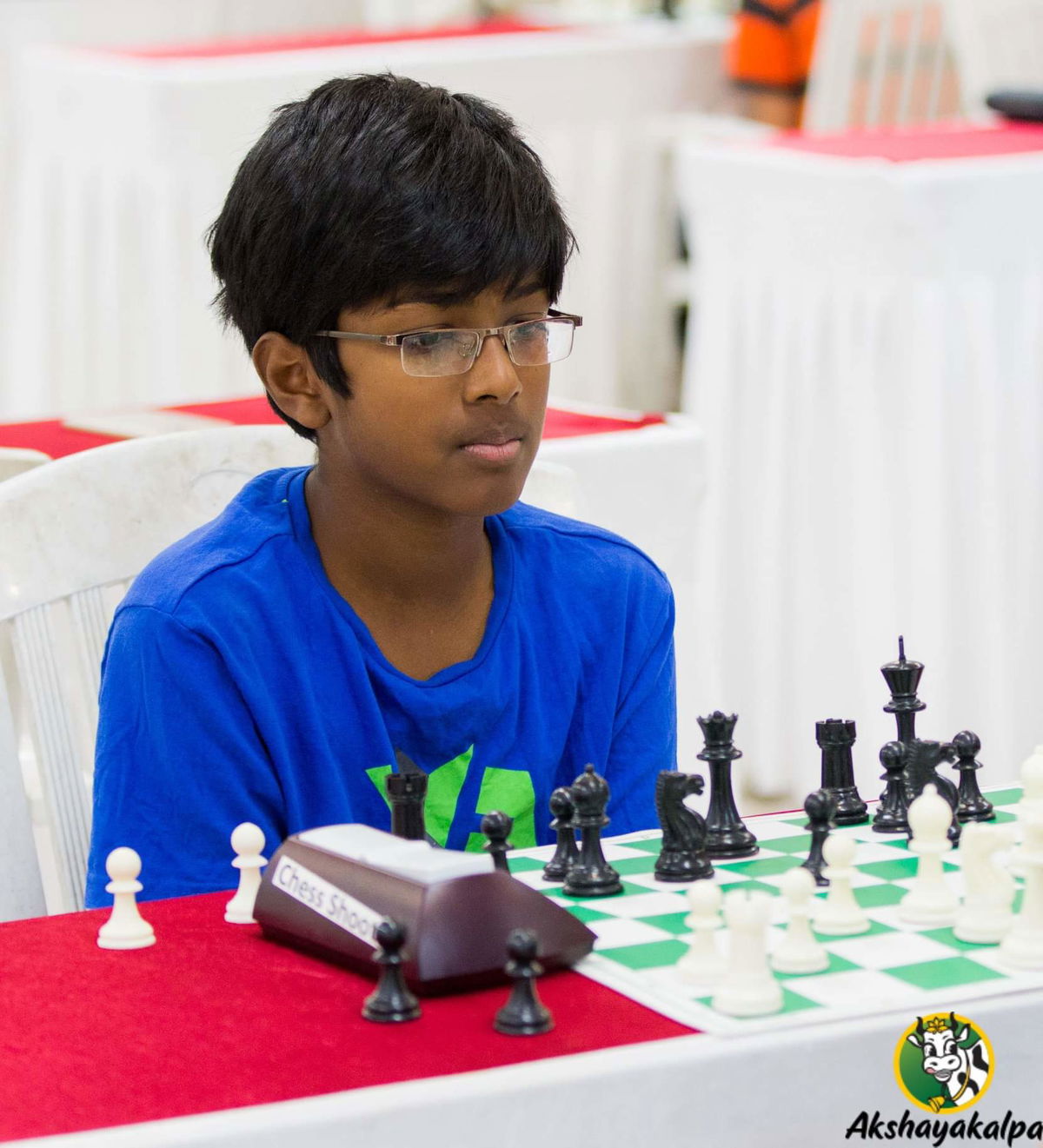 AB: What would you become if not a chess player?
KS: I have never actually thought about anything apart from chess, maybe Mathematics or football player. Probably some sort of sport!

AB: Which is your best game?
KS: Game against Matta Vinay Kumar, 2200, in Pune tournament, 7th round. I played well in the opening to get a good position, which allowed me to beat him.
Let's speak about another star student of the Tattva Chess Academy, and who lives up to that title. Indeed, Kaushik G Iyer, 1771, is definitely one of the more formidable players, and to prove this point, just recently beat an IM in the Bhopal GM Tournament.
AB: What do you have to say about your academy?
KI: We have classes every week, we do a lot of playing practice every time. It helps me improve a lot. All the coaches are very nice, for instance, Durgesh sir helps me all the time with my chess.
AB: Since how long have you been a part of this academy?
KI: Since I started, Durgesh Sir has been taking classes for me, around 4 years ago. These sessions helped me to improve my game, so I joined the academy.
AB: What made you like the game?
KI: I think chess is a very fun game, and it is easy as well. My mom used to give me chocolates whenever I won, so I like it a lot.
AB: How long do you work every day?
KI: I work around 2 or 3 hours everyday.
AB: What other hobbies do you have apart from chess?
KI: I like to play table tennis, guitar, Carnatic music classes. I really like music, hence the classes!
AB: How do you go about the day?
KI: I wake up, go to school, come back, do chess, play downstairs, come back, play the guitar.
Kaushik will also be a part of the ChessBase India group Tour
AB: Which is your best tournament?
KI: Bhopal GM Tournament held in December. I increased 60 points, and beat an IM as well. My rating now is 1771.
AB: What is your aim?
KI: Becoming a GM :)
AB: What would you become if not a chess player?
KI: Astronaut! I would love to float all around the universe, the solar system. I am very interested in space and would love to explore it!
AB: Why do you love chess?
KI: It is fun to play and it is challenging. I think it is easy for me, which is why I am fit for chess.
AB: What do you think makes chess different for other sports?
KI: There is no age requirement for chess. Young and old, both can enjoy the game. It is fun to beat an older or younger person as well!
AB: Who is your idol?
KI: Well, I am a great admirer of Anand. I follow his games closely and I like the way he plays. I play different playing styles depending on the situation, aggressive or defensive depending on what the position demands.
AB: Any message to the readers?
KI: To play chess, you just have to enjoy the game.
Kaushik's best game is against IM Ameir Moheb from Egypt, where the youngster was able to crush his opponent.
By now, we have heard quite a bit about Tattva and it's success in the form of it's students. Why not have a word with one of the coaches themselves? Mr. Durgesh K is a well known face in the academy, and has put lot of effort into it. He is one of the three people that founded the Academy, and the man who shaped up nearly 120 kids so far. He has some very interesting facts about it which I'm sure you'll love to hear.
AB: How many kids does Tattva Academy have?
DK: We just crossed 120 students, and are still expanding!
AB: What made so many kids to join?
DK: We prefer not to publicize our academy, instead kids join by word of mouth. Karnataka state top players have come from our Academy since the last 5 years. From 2012 to the current year, every year, our students are almost always in the top three, many of whom have already been state champions. Word of mouth is how it spreads; during classes the kids performance can speak for themselves, which their friends or colleagues also get to know about, and that is how we expand.
AB: When was it founded?
DK: There are three people right now who run the academy: me, the one who founded the company, coach Arvind Shastry, rated 2100, who teaches the top players of Karnataka and Jain Manjunath, who handles the class below high rated players. It was going since 2012 without a banner, and it was officially announced in March 2017. Komal and Kaushik used to work under me, then.
AB: When and how did Komal and Kaushik join?
DK: We were doing just a normal chess class, like everybody else, and we were placed in a part of Bangalore called HSR Layout. We started over there, when there was no idea of championships or competition; I just liked teaching chess. We continued that way, and eventually there were local tournaments for which our students would wait, and they really started winning and it was Komal who bagged the first state title for our academy. It was then that I understood that the quality of our training really was one of the best in the state. Even though many people didn't know that, we were still able to provide this facility, and slowly year after year, we started taking more titles. Kaushik also joined in 2014, two years after Komal. We had a lot of other students as well, who were doing well in the state championships.
AB: Who are the other star players of the academy?
DK: Apart from Komal and Kaushik, we have Sanjana Ragunath, Karnataka State champion for last year in Under 13 age category. She is also the medal winner in Commonwealth, she got a gold medal in her category, in April 2018. Then we have Anya Seth Syed, another girl, who is the runner up in many state championships. In fact, she is getting ready to bag one, it will probably happen soon! Then we have Shri Krishna Pranama, who was trained by Arvind Shastry, and who is rated 1676. He has won Karnataka State Schools championships. He has also been the runner up of many state championships before. He is very high quality material! We have many good players in our academy now, with different levels of strength.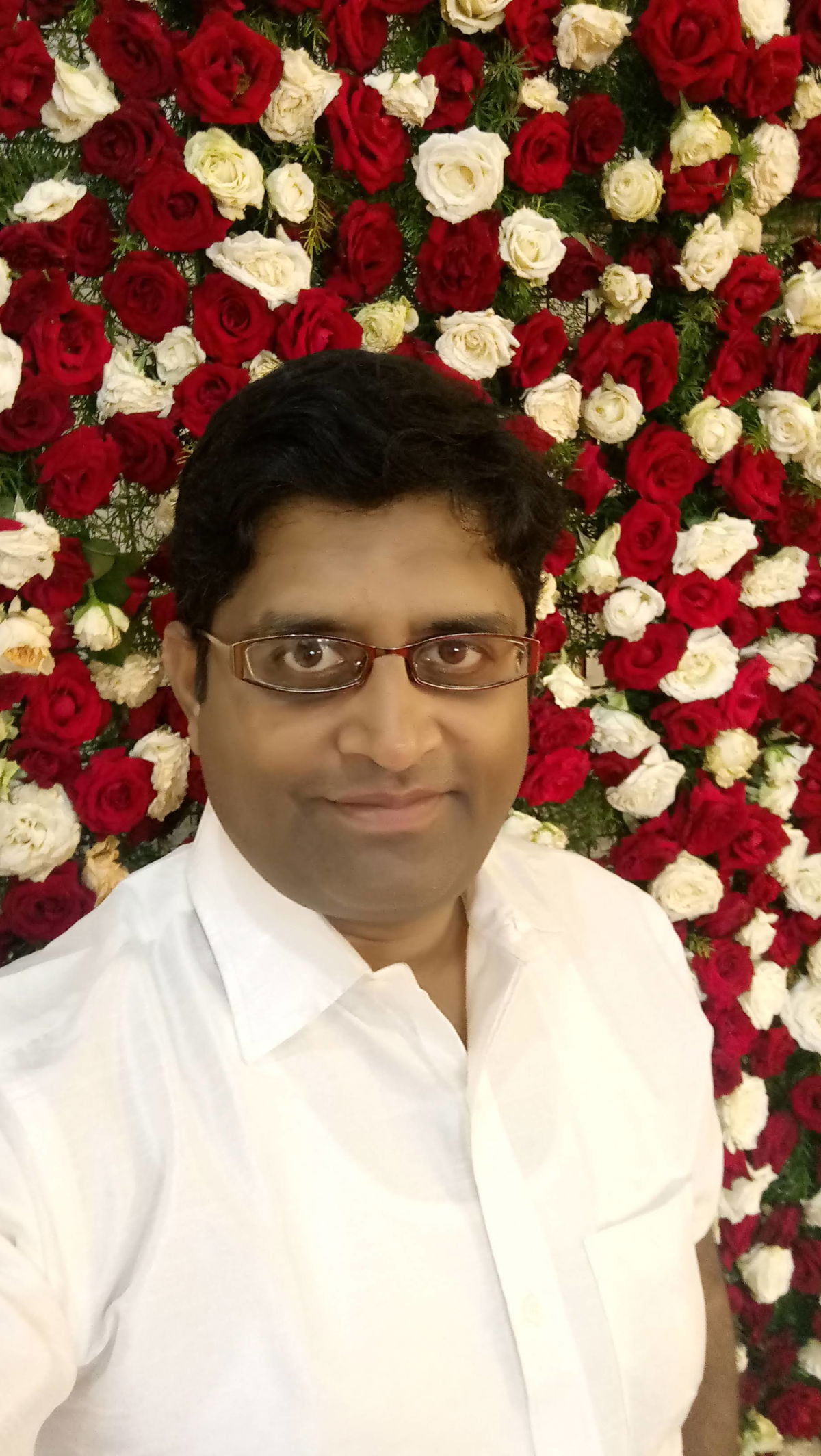 AB: What is Tattva's vision or plan in the future?
DK: When we started in 2017, we had one mission; to make chess common in every household in Karnataka, and each one should have one chess player. The second thing we want is for people to understand the benefits of playing chess, and how it is useful in everyday life. We want children to come to us, go through the learning process, and eventually have a better life, hence reaching personal excellence through chess.
About the author:
Avathanshu Bhat has been writing about chess for well over a year now. He has published innumerable articles on ChessBase India and his reports have been well received by the audience. He is the editor-in-chief of ChessBase India Juniors. His main intention is to bring the best junior players of our country into the limelight with his writings. Here is some of the work he has done in the past:
G. Akash wins the Grand Hyderabad affair
10-year-old boy's deep calculation (73,000+ hits on Youtube)
12-year-old chessentrepreneur Avathanshu Bhat
Hemant Sharma becomes International Master
Champion from Chudamani - IM Sidhant Mohapatra
Blindfold simul by Timur Gareyev
---