Sanket, Saravana Krishnan and Pranav score major upsets on day 2 of 12th Chennai GM Open 2020
22 players are in the lead with full points at the conclusion of round 3 of 12th Chennai GM Open 2020. Day 2 had double rounds. There were several upsets. Among them the notable ones are, 16-year old Sanket Chakravarty defeated the defending champion GM Levan Pantsulaia in round 2. Pranav V defeated GM Alexei Fedorov and IM P Saravana Krishnan defeated the in-form Delhi Open 2020 runner-up GM Aleksej Aleksandrov. Top seed of the tournament, GM Pavel Ponkratov scored a fantastic win and halted Pranesh's fantastic momentum which he started in Delhi. Second seeded Martinez also picked up two fine victories to stay in the lead. Photo: R Anantharam
Upsets galore on day 2
The day 2 of 12th Chennai Open witnessed to upsets. The major ones are 16-year old Sanket Chakravarty (2055) defeated the defending champion GM Levan Pantsulaia (GEO, 2598) in Round 2. 14-year old Pranav V (2265) defeated GM Alexei Fedorov (BLR, 2562), IM P Saravana Krishnan (2313) defeated the in-form, Delhi Open 2020 Runner-up GM Aleksej Aleksandrov (BLR, 2592) in Round 3.
Round 2
Sanket - Pantsulaia, Round 2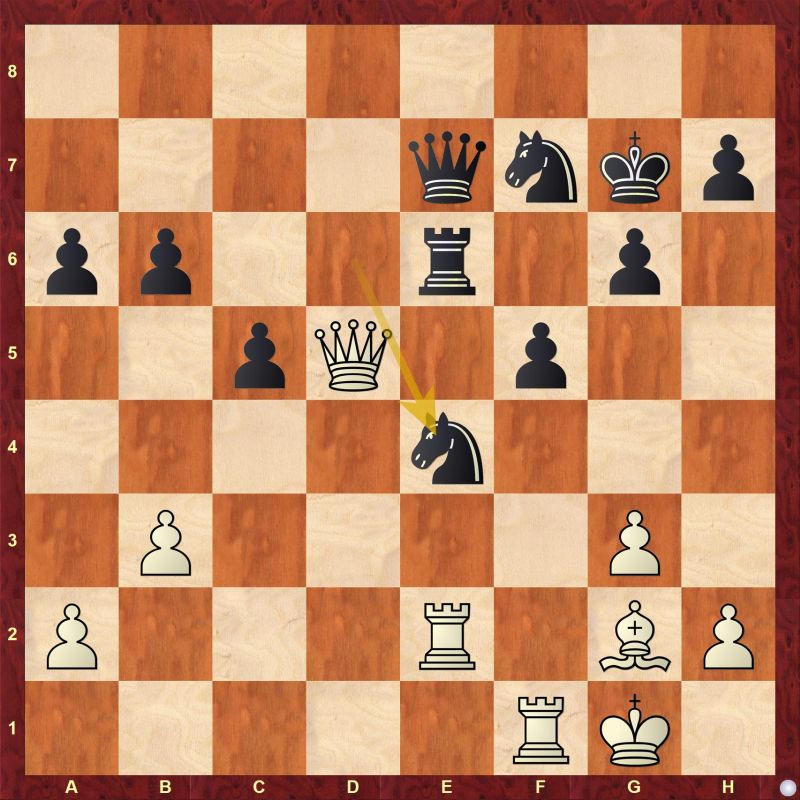 Pantsulaia sacrificed an exchange a couple of moves ago to get rid of White's octopus knight at e6. White continued with 31.g4
Rest was just a matter of technique for white to convert it into a full point.
Sri Sai Baswanth (2008) held GM Alberto David (ITA, 2562) to a draw after the former having a fantastic space for the majority of the middlegame.
Ajay Mushini (1952) held GM Cristhian Camilo Rios (COL, 2498) to a draw after gaining a decent advantage in the middlegame.
Mushini - Cristhian, Round 2
Even in the final position white had quite an advantage.
GM Rodrigo Schroeder Vasquez (CHI, 2487) was held to a draw by Jayachandra Srinivas Vellanki (1944).
Among other upsets, GM Neelotpal Das (2436) was held to a draw by Raghavendra V, Ilamparthi A R (1880) defeated GM Ziaur Rahman (BAN, 2434), Sai Kiran Y (1868) drew with IM Viani Antonio Dcunha (2417), Umashankar A (1838) defeated GM Attila Czebe (HUN, 2392), Mayank Chakraborty (1827) drew with IM Denis Eraschenkov (RUS, 2370), R M Subramaniam (1806) held IM Ameir Moheb (EGY, 2363).
Round 3
Top seed GM Pavel Ponkratov (RUS, 2622) halted Pranesh's momentum as the former opted for the less popular variation in Berlin Defence by keeping the queens on the board and avoiding a queen-less drawish endgame. The Russian did not give any chances to Pranesh and scored a comfortable victory.
IM P Saravana Krishnan (2313) had a decent advantage out of the Ruy Lopez Breyer variation, however his slow maneuvering allowed his opponent GM Aleksej Aleksandrov (BLR, 2592) secure a wonderful position. White later miscalculated a sacrifice which gave the Belarusian GM a decisive advantage. However, he was unable to maintain the advantage and blundered terribly which cost him the game.
GM Aleksey Goganov (RUS, 2583) was held to a draw by FM L R Srihari (2302). However the 15-year old boy had a half chance in the final part of the game. It is safe to say assume, time pressure could be the reason he missed.
Goganov - Srihari, Round 3
Black continued the game with 31...Qf5. Find out what Black missed here.
GM Ivan Rozum (RUS, 2573) was held to a draw by FM Rohith Krishna S (2289).
14-year old untitled Pranav V (2265) defeated GM Alexei Fedorov (BLR, 2562) with a fantastic display of attack. Alexei had small window of opportunity to go for a draw but it was not easy to find.
Pranav - Alexei, Round 3
The position demanded black to go for an interesting continuation, but Alexei continued with a quiet move 16...cxd5 which shut the half chance he had to go for a draw.
IM B T Murali Krishnan (2202) held GM Sergei Yudin (RUS, 2508)
Rutuja Bakshi (2118) had an opportunity to create serious trouble for GM Maxim Lugovskoy (RUS, 2453) but she went for much simpler perpetual check and made a draw.
Lugovskoy - Rutuja, Round 3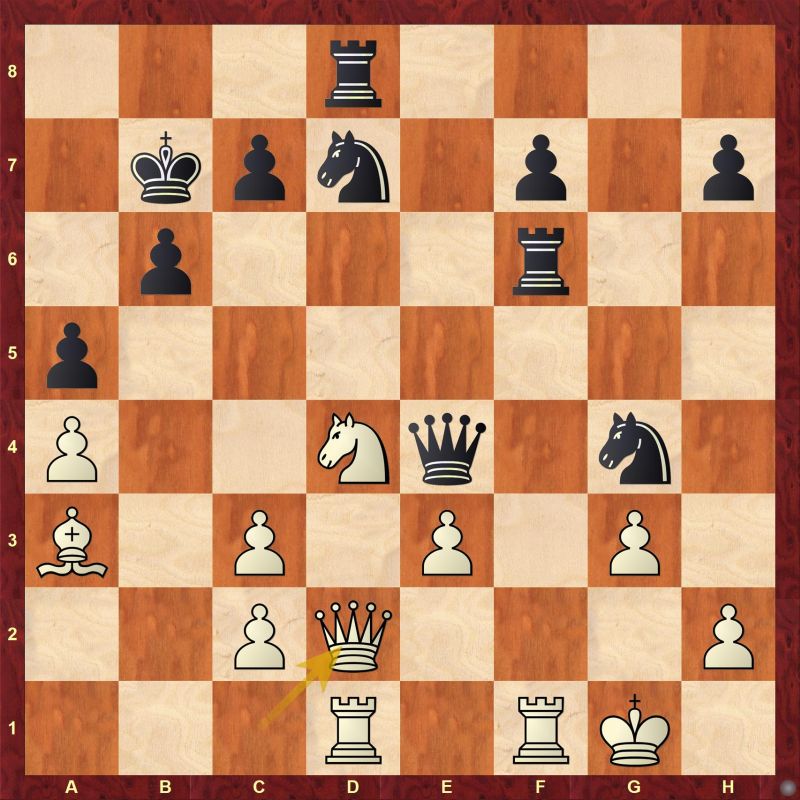 Black had an interesting continuation after 23.Qd2 which Rutuja could have played to go for a win, but she chose a safer continuation with 23...c5. Can you find out what she missed?
Priyanka recovered from her mistake and capitalized on her opponent Hesham's mistake to score a full point.
Among other upsets, GM Sundararajan Kidambi (2414) was held to a draw by Indrajeet Mahindrakar (2066), FM J Ramakrishna (2068) defeated IM Bharath Subramaniyam H (2413), Chirag Satkar (2066) drew with GM Manik Mikulas (SVK, 2378), Sanket Chakravarty (2055) drew with IM Al Muthaiah (2367), IM Rathnakaran K (2329) drew with Umashankar A (1838), Parthasarathy R (1968) drew with GM Venkatesh M R (2501), Sahib Singh (1699) drew with GM Saptarshi Roy (2460) and IM Praveen Kumar C (2194) lost to Shree Ganesh Muthu Annamalai (1654).
Replay all games
Round 2 results
Round 3 results
Round 4 pairings
---