Meet Jubin Jimmy, the next super-talent from Kerala
He is quiet, demure, and barely fourteen, but the moves he makes on the chessboard are searing and way beyond his age. Jubin Jimmy from Kerala is undoubtedly the newest sensation in the country's junior chess circle. Already a strong fide master, he stunned no less than two Grandmasters and two International Masters in the Chennai GM Open recently and in the process earned his maiden IM-norm. Jubin gladly accepted to send us the annotations of his best games from the event and in today's article we look at them in detail and try to understand what makes this Malabar youngster such a promising talent.
Can you play like Jubin?
Jubin Jimmy - Denis Eraschenkov, Chennai Open 2020
Let us begin our discussion with an intriguing puzzle, in the above position White has made good progress with his knights in the center and Black has just played the purportedly natural f7-f6 intending to kick the e5 knight away. So what should White do now? Does he simply retreat with a move like Nc4 or has he got something better at his disposal? This is from Jubin's final round encounter against the Russian IM Denis Eraschenkov. The challenge for you, dear readers, is to guess the move the young Keralian played here!
An English Masterclass
In the seventh round of the tournament Jubin played some solid bit of chess to defeat the strong International Master IM Sayantan Das from West Bengal. This was an English opening and the Kerala lad showed some very matured handling of the same with the black pieces. Let us now get into the details without further ado.
Sayantan Das - Jubin Jimmy, Round 7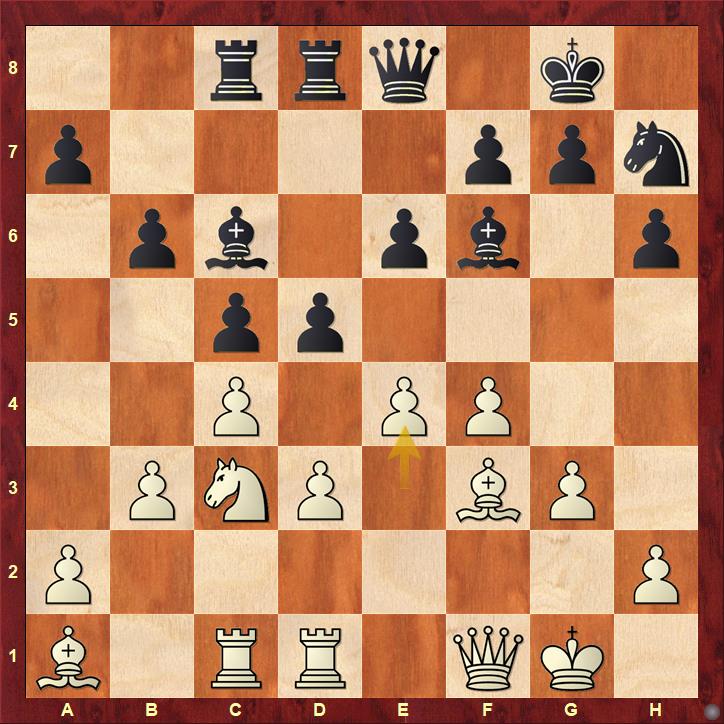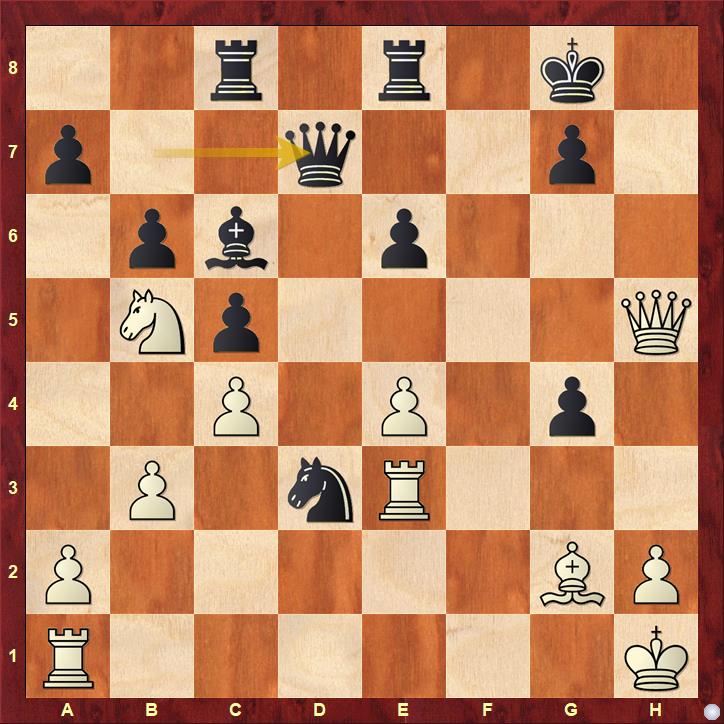 Well, to show what Black's threat really is let us make the silly waiting move 38.a4, this allows 38...Nf2+ 39.Kg1 Bxb5 40.cxb5 Nd1 41.Re1 Qd4+ and suddenly White faces a checkmate in four, there's no way he can prevent the standard Nf2+ Nh3+ Qg1+ smothered mate idea here. On the other hand, something like 38. Re2 defending the f2 square doesn't help either as Black gets a crushing position after 38...a6 39.Nc3 Qd4 40.Rc2 Rf8. All this clearly shows how the d3 knight is an extremely powerful piece and must be eliminated. The game thus followed 38. Rxd3 Qxd3 39.Qxg4 Bxb5 40.cxb5 and White had to accept a position where he was an exchange down.
Sayantan Das is someone who has been performing very consistently in various GM events of late. Defeating him was therefore certainly a big boost for Jubin and indeed it set the tone for what came in the very next round where the youngster fought a 74-move long complex battle to catch the spanish Grandmaster Rodrigo Vasquez Schroder in a surprising mating net.
Rodrigo Schroeder - Jubin Jimmy, Round 8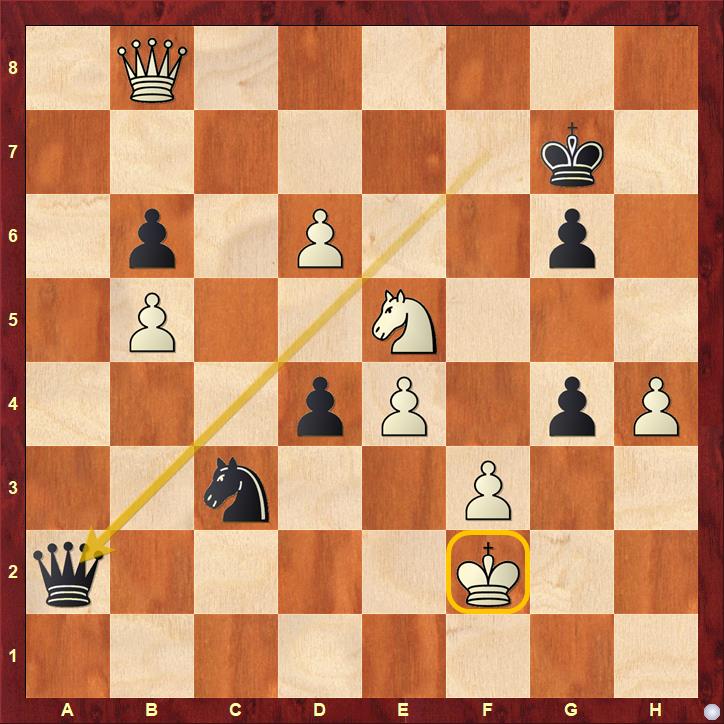 A bolt from the blue!
If Jubin's encounter against Sayantan was subtly strategical, the one against IM Denis Eraschenkov in the final round was fiercely tactical. In this game he wielded the White pieces and went on the offensive right off the bat.
Jubin Jimmy - Denis Eraschenko, Round 10
The critical moment came on move 18 itself when White played Nc3-e4. This is a tricky move and actually goads Black to take action, which in the game he did take with 18...f6, but this allowed White to launch a dangerous combination as has been hinted in the very beginning of this article!
White doesn't really care that his e5 knight is en prise! 19...fxe5 20.Bxe5+ Nf6 21.fxg6 Bxe4 22.Rxe4 Rg8 23.Bxf6+ Bxf6 24.gxh7 blows open Black's king. In the game Denis went 19...gxf5 and this was replied with another stunning move 20.Ng6+!! Check out the details and the rest of the game in the annotations below.
Previous coverage on Jubin Jimmy
Epilogue:
After reading our article, a regular reader of ChessBase India newspage Karthik S from Bangalore wrote to us:
"Very well written article! It was treat read through it and watch the videos. I had the privilege of sharing the room with this kid and his dad at Goa international 2018, even though I wasn't allotted that room, his dad and the kid let me stay there - his dad is so humble. I had hurt myself while waking on the beach and he let me stay with in the room that was allotted for him and his son. And not only that, they even let me sleep on the only bed available in the room, compromising their comfort. The reason I can't forget that day - I had hurt my right hand very badly, it swollen when I slipped and fell on the beach - this was even before the start of round 1. So the bottom line in they both inspire on board as well as off board."
---