Arul and Anupam shine at 12th Chennai Open 2020 Round 1
11-year old Arul Prakash (IND, 1648) shocked everyone when he defeated GM Saptarshi Roy (2460) in the opening round of 12th Chennai Open 2020. Reigning National under-11 girls champion Anupam Sreekumar held GM Venkatesh M R to a draw, after the latter missed multiple chances of win. The 12th edition of the tournament witnesses a total participation of 244 players from 21 countries comprising of 29 GMs, 23 IMs and 3 WGMs. Total prize fund ₹1500000 will be distributed among the prize winners, with the champion walking away with ₹300000 cash prize and a trophy. Top seeds had a smooth start, defending champion GM Levan Pantsulaia scored a comfortable win. Photo: Jitendra Choudhary / R Anantharam
Arul Prakash shocks Saptarshi, Anupam holds Venkatesh to a draw
The inaugural round of 12th Chennai Open witnessed two upsets. The major one is 11-year old Arul Prakash defeated GM Saptarshi Roy and reigning National under-11 girls champion Anupam Sreekumar held GM Venkatesh M R to a draw.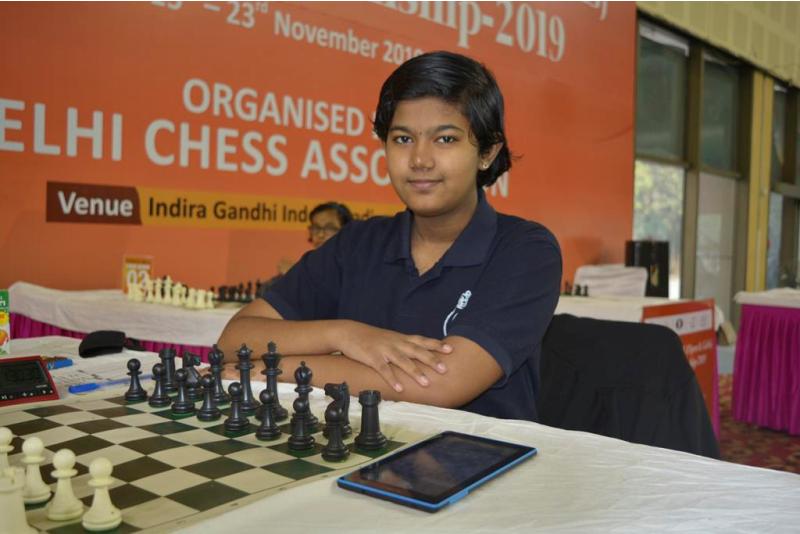 Anupam - Venkatesh, Round 1
Venkatesh got a completely winning position but he missed it probably due to time pressure.
Venkatesh missed quite a few easy wins and the game eventually liquidated into an opposite color bishop endgame where draw became the natural result.
Ponkratov - Kanishk, Round 1
Top seed of the tournament GM Pavel Ponkratov (RUS, 2622) showed his class when he defeated his opponent Kanishk S K emphatically.
Second seeded GM Jose Eduardo Martinez (PER, 2606) defeated Swayham P Das without any difficulty.
Among other upsets, Sriram Suresh (1585) held IM Siddharth Ravichandran (2358) to draw, Arun Kumar M (1579) defeated IM P D S Girinath (2340), Shrija K M (1548) defeated IM Navin Kanna T U (2265) and IM Praveen Kumar C (2194) lost to Aakash G (1514).
The 12th edition of Chennai Open 2020 started on 18th January and it will conclude on 25th January comprising of 10-rounds on Swiss League basis. The tournament witnesses a total participation of 244 players from 21 countries including 29 GMs, 23 IMs, 3 WGMs and 7 FMs, organized by Tamil Nadu Chess Association at Novotel & Ibis OMR, Chennai, Tamil Nadu. Total prize fund ₹1500000 is up for grabs including ₹300000 cash prize and a trophy for the winner of the tournament.
Replay all games
Round 1 results
Round 2 pairings
---