The Fighter - India's 59th GM Visakh NR
He is a man of few words and lets his moves to do the talking. Visakh NR achieved his first GM norm at the Pardubice Open in Czech Republic in 2016, he scored his 2nd GM norm at the Turkish League in 2018 and the final norm came at the Delhi GM International 2019. Born on 24th of April 1999, Visakh achieved his GM title on 15th of January 2019 at the age of 19 years and 9 months. Coming from a humble background Visakh as well as his brother have faced quite a lot of financial hardships. But in spite of all the difficulties, they have never stopped their chess career. In this article you get to know more about India's 59th GM, his journey to the grandmaster title and his future aims and ambitions.
13th of December 2013, I stood there watching Surya Sekhar Ganguly at the 6th Kolkata GM Open. With a rating of 2646, he was a big attraction at the event. Also because he hardly ever plays on Indian soil. He was up against a youngster from Chennai Visakh NR. It was a King's Indian, one of Ganguly's favourite openings and after 28 odd moves we reached the following position:
Visakh vs Ganguly, Kolkata GM Open 2013, round 9
When Ganguly took the pawn, I was sure that now he would win the game. First of all he was much more experienced than his opponent with a 350 Elo point difference, second of all he had a superior knight as compared to the bishop and third of all the black king was so very active. However, Visakh didn't cave in. He fought and fought and gave it his all.
My rating was nearly the same as Visakh's and his feat of drawing the game against Ganguly impressed me to no end. Mainly because I personally thought I wouldn't have been able to hold that position being a pawn down and under so much pressure. Later that day I went back to the hotel East-West where I was staying and I saw Visakh and Vignesh (his elder brother) at the reception of the hotel arguing with the owner. Now nearly five years later when I ask Visakh about what was going on at the reception he very clearly remembers it, "The organizer of that tournament provided free accommodation. We had an argument with the owners of the hotel for a change of room, as the one given to us was damaged." The two youngsters who were just 14 and 15 years old were arguing with the owner, not their father. The first word that comes to my mind whenever I see Visakh and Vignesh is "Fighters". They never give up and they never give in. Circumstances in their life have moulded them into true fighters!
Born in a family where their father is an advocate and mother works in a private company, Visakh and Vignesh faced quite a lot of financial difficulties. "My father made a lot of sacrifices to ensure that we made chess into our profession," says Visakh. The Chennai lad became India's 59th GM when he held Diptayan Ghosh to a draw on 15th of January at the penultimate round of the 17th Delhi GM International 2019.
Visakh started playing chess at the age of 10 years. Success in initial tournaments motivated him to pursue the sport much more seriously. Visakh's first trainer was his father. Later on O.A Shanker, Ashok and N. Vijayakumar, Varugeese Koshy helped him to reach the level of an International Master. After becoming an IM he was trained by GM Abhijit Kunte. Training with Kunte helped Visakh to learn a lot about opening theory, how to prepare openings and more. This became a crucial factor in his bid to become a GM.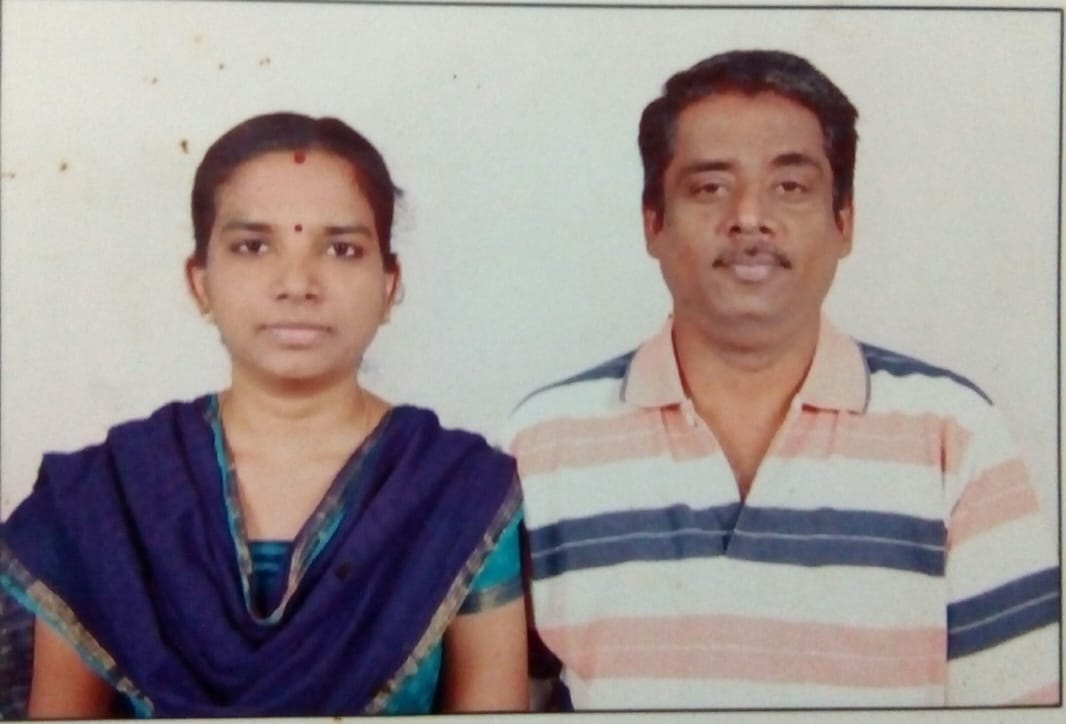 Visakh has a secret ace up his sleeve. In order to practice chess he doesn't need to look beyond his living room. His elder brother Vignesh is his playing partner. "We continuously work hard in chess and there are no diversions.", says Visakh. The results bear witness to this fact that the brothers have had a positive impact on each other's games and both of them have pushed each other to do better.
At the right time in his chess career Visakh was supported by Airport Authorities of India (AAI). The scholarship which he receives from them has helped him to sustain his chess career. He scored his first GM norm at the Pardubice Open in Czech Republic in 2016.
We asked Visakh for his favourite game that he has played in his chess career. After quite some thought, he says, "My game against Deepan Chakkravarthy at the Delhi GM was interesting to calculate sharp variations. But if you ask me to choose a game that is my favourite in my chess career, then it has to be my win against Vadim Moiseenko in Alba Iulia Open 2018.
Visakh vs Vadim Moiseenko
Here's Visakh's game against Deepan from the Delhi GM International 2018:
Which are some of Visakh's favourite books that have helped him reach the level of a GM? "In the past I liked My system by Nimzowitsch, and Garry Kasparov's My Great Predecessors Part 1 to 5. In recent times I really got interested in Thinking Inside the Box by Jacob Aagaard.
In spite of being one of India's top juniors Visakh hasn't been able to receive the backing which has enabled him to play without any pressure in tournaments. He had to recently skip the Gibraltar Masters because he couldn't manage the finances. Yet, he is hopeful that he will be able to sustain his chess career after becoming a GM. "My plan is to play good games and cross 2650 as soon as I can", says Visakh in a calm and composed manner with which we recognize him.
Get Visakh's favourite books from ChessBase India:
---