Special Mentorship Program for differently abled chess players
Chess is a powerful social tool. It is perhaps the only sport where the rules are not changed for the differently abled players. This makes chess an excellent way to bring about a sense of confidence in their abilities for the differently abled players. Indian chess is blessed with some of the most brilliant minds in the physically challenged section, visually impaired section and hearing impaired section. If there is one thing that they lack, it is the ability to interact on a regular basis with strong players. Keeping this in mind, we have launched the Special Mentorship Program. It is a way for the differently abled players to be in touch with some of the best titled players in the country. Read on to know more about the program.
In 1987 India didn't have a single GM. 36 years later we have 81 grandmasters. If you consider the average ratings of top 10 players in the country, as on March 2023, India is ranked no.2 in both open and women section amongst all the countries that play chess. By all means India is becoming a super power in chess and it is amazing to see the growth trajectory. Right from Vishy Anand's exploits for over three decades to now the accomplishments of our young talents, it's an absolute pleasure to follow the success story of Indian chess.
Apart from all the exploits of the grandmasters and top players, Indian chess has also been enriched by the exploits of the differently-abled players who have represented the country. The differently abled chess players include those who are physically challenged, those who are visually impaired and those whose hearing is impaired. Here are a few achievers: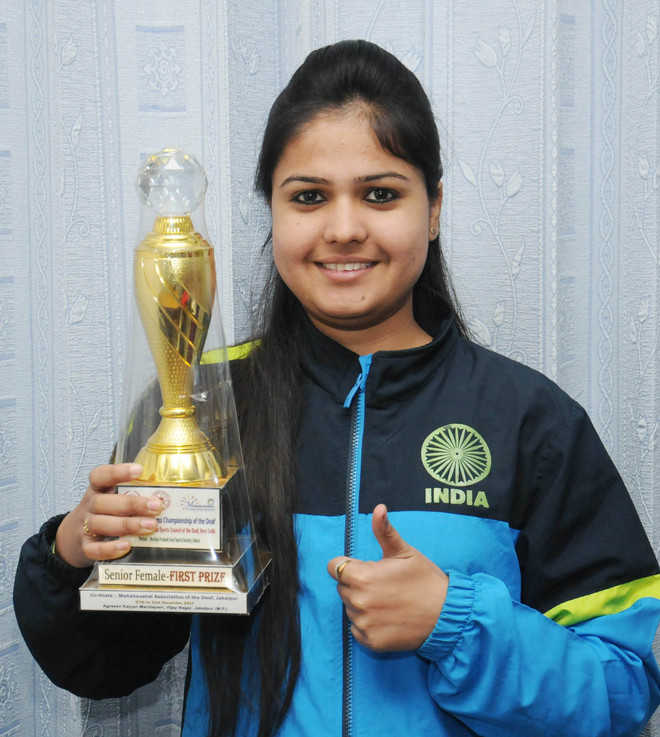 It's amazing to see how each of these individuals (mentioned above) and many more in Indian chess have fought against all odds to emerge victorious on the chess board and in life. In 2021 we organized the Super Heroes Cup celebrating the achievements of these powerful individuals.
It goes without saying that India has many differently abled chess players who have the grit and will to excel at chess. They are also ready to work hard. What many of them essentially lack is appropriate guidance, right opportunities and support to help them take their game to the next level. Many of them evntually lose their motivation along with way or reduce the number of tournaments they play. This is also the reason why there has been no differently abled grandmaster to come out of India. What should be done to improve the situation? We, at ChessBase India, have come up with a program - It's called the Special Mentorship Program (SMP) powered by HelpChess Foundation.
What is the Special Mentorship Program?
If you are a differently-abled chess player and you are ambitious about your chess improvement, you can apply to be a part of the Special Mentorship Program. If you are selected for the program, you will get a chance to be mentored by a grandmaster or an International Master or a Woman Grandmaster. This will involve 1 hour of interaction with the mentor every 15 days - a total of 2 hours each month. In this interaction the differently abled chess player can get their chess doubts cleared, but it can also involve ideating with the mentor, sharing off the board issues or building up plans for the future. Essentially the mentor would help the differently abled player to unleash their full potential as a chess player and an individual. ChessBase India will be involved in the coordination efforts to ensure that the program is effective.
There are several reasons why chess in India has reached where it is right now. One of the major reasons is the knowledge transfer that happens between one player to another. We believe that the top players of our country can share a lot of their experiences and expertise when it comes to guiding the differently abled players. Who knows! Very soon India may have its first differently abled grandmaster!
This year we also have the Asian Para games happening in October 2023. This mentorship program can prove to be immensely useful for the players. In 2018, India had won two gold medals thanks to Kishan Gangolli and Jennitha Anto. We hope that this year we will be able to surpass this tally.
If you are a titled player (GM, IM, WGM) and would like to mentor a differently abled chess player, please write to us at chessbaseindia@gmail.com
---