Over 50 Indians are competing at the Elllobregat Open 2019 in Spain
The first Elllobregat Open 2019 has commenced from the 3rd of this month and will continue till the 11th. The grand, week-long event, that is going to disburse a total of 21,490 Euro (about 16,90,000 Rupees) as prizes is seeing a phenomenal participation of more than fifty Indians this year. The tournament has found eight leaders after four rounds who have scored 3.5/4 points each and following them closely is a pack of eighteen players who are just half a point behind with 3.0/4 each. Read this article to know how the Indian players are faring so far in the competition.
The first edition of Elllobregat Chess Open is taking place from the 3rd to 11th of December in Catalonia, Spain. Out of the total 130 players competing in Group A of the event, India has the largest representation with as many as 55 participants. The mammoth contingent is led by Grandmasters S.L. Narayanan and Karthikeyan Murali who have started as the third and fourth seeds respectively; while Abhimanyu Puranik, Gukesh D, Arjun Erigaisi, and Harsha Bharathakoti are the other prominent Indians seeded in the top ten.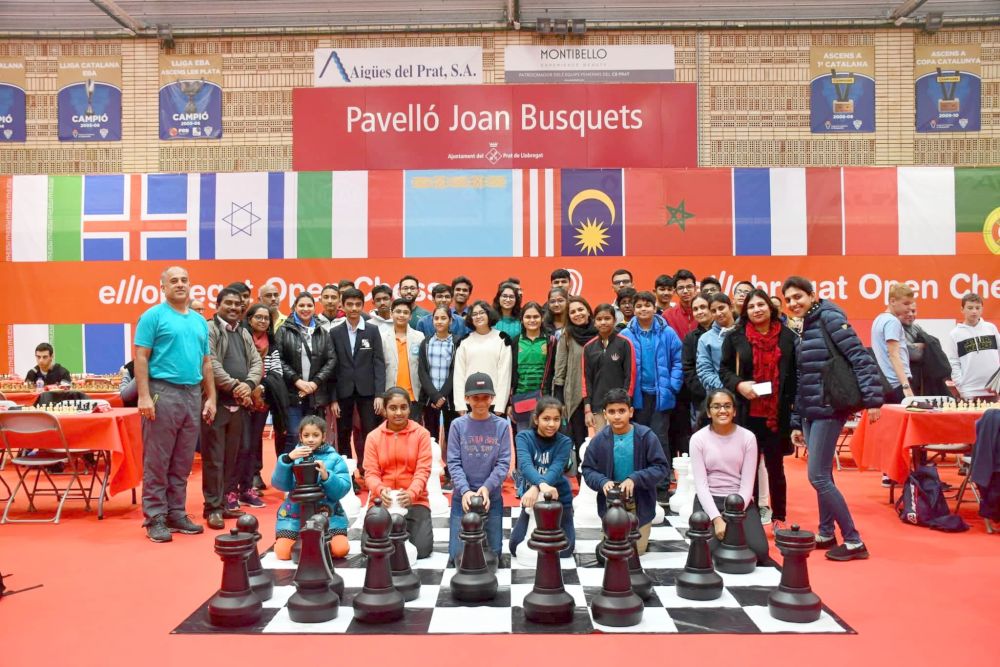 After the completion of four rounds there are five Indians who lead the tournament along with three others. Arjun Erigaisi, S.L.Narayanan, Raja Rithvik R, Abhimanyu Puranik, and Iniyan P have all scored 3.5/4 points so far and are vying for a strong finish. On the other hand, the 13-year-old wunderkind Gukesh D has slipped down the leaderboard after suffering consecutive defeats in the last two rounds.
Gukesh D - Dhulipala Bala Chandra Prasad, Round 4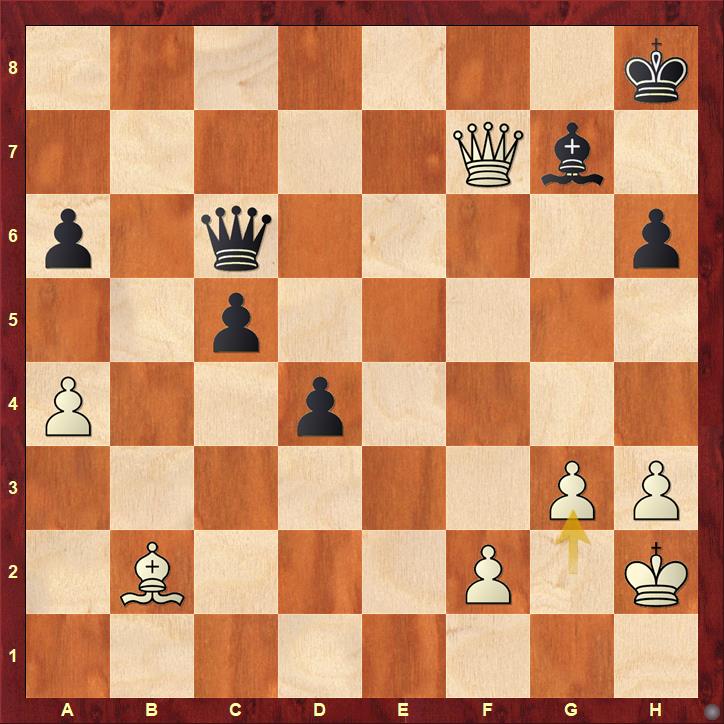 Harsha Bharathakoti - Rathanvel VS, Round 4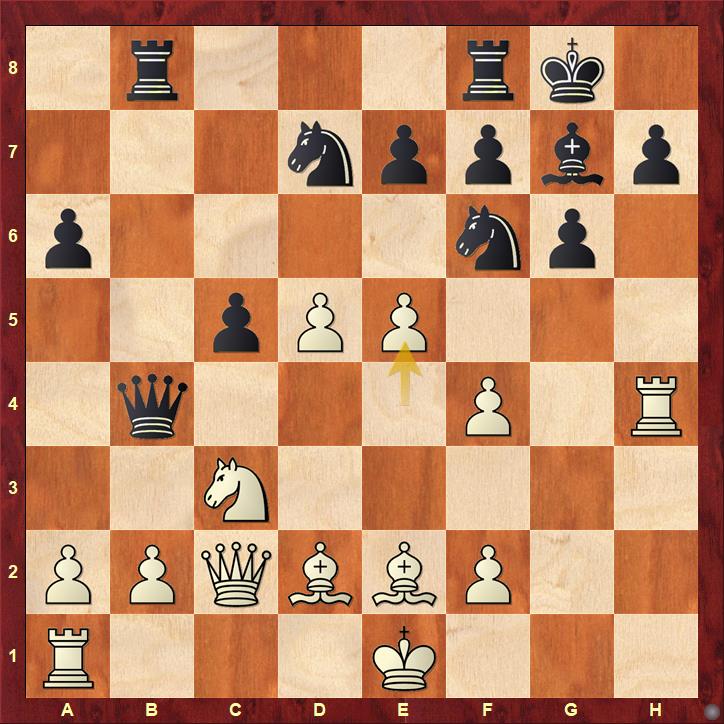 Photo Gallery
Standings after four rounds
| | | | | | | | | | | | | | | | | | | | | |
| --- | --- | --- | --- | --- | --- | --- | --- | --- | --- | --- | --- | --- | --- | --- | --- | --- | --- | --- | --- | --- |
| Rk. | SNo | | | Name | sex | Gr | FED | RtgI | RtgN | Club/City | Pts. | TB1 | TB2 | TB3 | n | w | we | w-we | K | rtg+/- |
| 1 | 8 | | GM | Erigaisi Arjun | | | IND | 2544 | 0 | AICF | 3,5 | 0,0 | 3 | 9,0 | 4 | 3,5 | 2,59 | 0,91 | 10 | 9,1 |
| 2 | 6 | | GM | Alonso Rosell Alvar | | 2577 | ESP | 2548 | 2550 | CAT - CE Gerunda | 3,5 | 0,0 | 3 | 8,5 | 4 | 3,5 | 2,75 | 0,75 | 10 | 7,5 |
| 3 | 3 | | GM | Narayanan.S.L | | | IND | 2626 | 0 | AICF | 3,5 | 0,0 | 3 | 8,0 | 4 | 3,5 | 2,97 | 0,53 | 10 | 5,3 |
| 4 | 48 | | IM | Raja Rithvik R | | | IND | 2381 | 0 | AICF | 3,5 | 0,0 | 3 | 8,0 | 4 | 3,5 | 1,79 | 1,71 | 10 | 17,1 |
| 5 | 19 | | IM | Zanan Evgeny | | | ISR | 2493 | 0 | Israel | 3,5 | 0,0 | 3 | 7,5 | 4 | 3,5 | 2,55 | 0,95 | 10 | 9,5 |
| 6 | 27 | | IM | Kjartansson Gudmundur | | | ISL | 2448 | 0 | Iceland | 3,5 | 0,0 | 3 | 7,5 | 4 | 3,5 | 2,33 | 1,17 | 10 | 11,7 |
| 7 | 5 | | GM | Puranik Abhimanyu | | | IND | 2580 | 0 | AICF | 3,5 | 0,0 | 3 | 7,0 | 4 | 3,5 | 3,19 | 0,31 | 10 | 3,1 |
| 8 | 18 | | GM | Iniyan P | | | IND | 2497 | 0 | AICF | 3,5 | 0,0 | 3 | 6,5 | 4 | 3,5 | 2,49 | 1,01 | 10 | 10,1 |
| 9 | 23 | | GM | Gagare Shardul | | | IND | 2468 | 0 | AICF | 3,0 | 0,0 | 3 | 7,5 | 4 | 3 | 2,66 | 0,34 | 10 | 3,4 |
| 10 | 31 | | IM | Low Zhen Yu Cyrus | | | SGP | 2420 | 0 | Singapore | 3,0 | 0,0 | 3 | 7,5 | 4 | 3 | 2,87 | 0,13 | 10 | 1,3 |
Complete results and standings
---