With two back-to-back GM norms, Harshit Raja is racing towards the GM title
Harshit Raja, the 18-year-old International Master from Pune, has been literally doing wonders over the last few weeks. He first scored his maiden GM norm at the Elllobregat Open by defeating strong players such as Karthikeyan Murali and Gukesh D, and then in his very next event at Sunway Sitges, achieved his second norm beating none other than the former World Junior Champion Parham Maghsoodloo. From 2447 and no GM norms, he has now climed up to 2482 with 2 GM norms. Harshit is now knocking on the doors of becoming India's next GM. ChessBase India spoke to him just after his performance at El Prat de Llobregat event and Harshit discussed his games in quite some detail.
An interview with International Master Harshit Raja
Harshit Raja performed at an impressive 2605 Elo and gained about 19 rating points at the Elllobregat Open that was held in the El Prat de Llobregat, Spain from the 3rd to the 11th of December 2019. The 18-year-old from Pune earned his maiden GM norm from this performance and secured a creditable fourth place finish after nine rounds of the event. Soon after this we got in touch with him for a brief interview.
Sagar Shah (SS): How does it feel to make your maiden GM norm?
Harshit Raja (HR): I have come close to the norm on several occasions but always missed it by a whisker so to finally make it in such a dramatic way feels special!
SS: Who are the people you would like to thank for this achievement?
HR: I would like to thank all my coaches who have mentored me at different stages of my quest and who are still doing so. My parents who have always been supportive and encouraging. And also a shout-out to the person working with whom helped me tremendously.
SS: Which was your favourite game from the tournament and why?
HR: My favourite game was my victory against Gukesh D. First of all because he is a very resourceful player and overall a strong player. Secondly I really like how the game developed so quickly from the opening which resulted in a sort of complicated endgame.
SS: How did it feel to beat Karthikeyan Murali, one of India's strongest and talented youngsters?
HR: I had just lost to Murali a month ago at the World Juniors which I feel was because I was playing for a draw. So I didn't want to repeat the same mistake this time around. The game started with Najdorf Bd3 which I managed to predict at home and thus even got an advantage from the opening. The middle game looked quite equal but I knew he would keep on pressing for a win. I knew this would present me an opportunity I should look out for and I did and got a passed pawn.The second time control was reached and even though I was winning Murali defended like a lion with moves like Qh5 but finally I was able to win and was ecstatic about it!
Karthikeyan Murali vs Harshit Raja, Round 5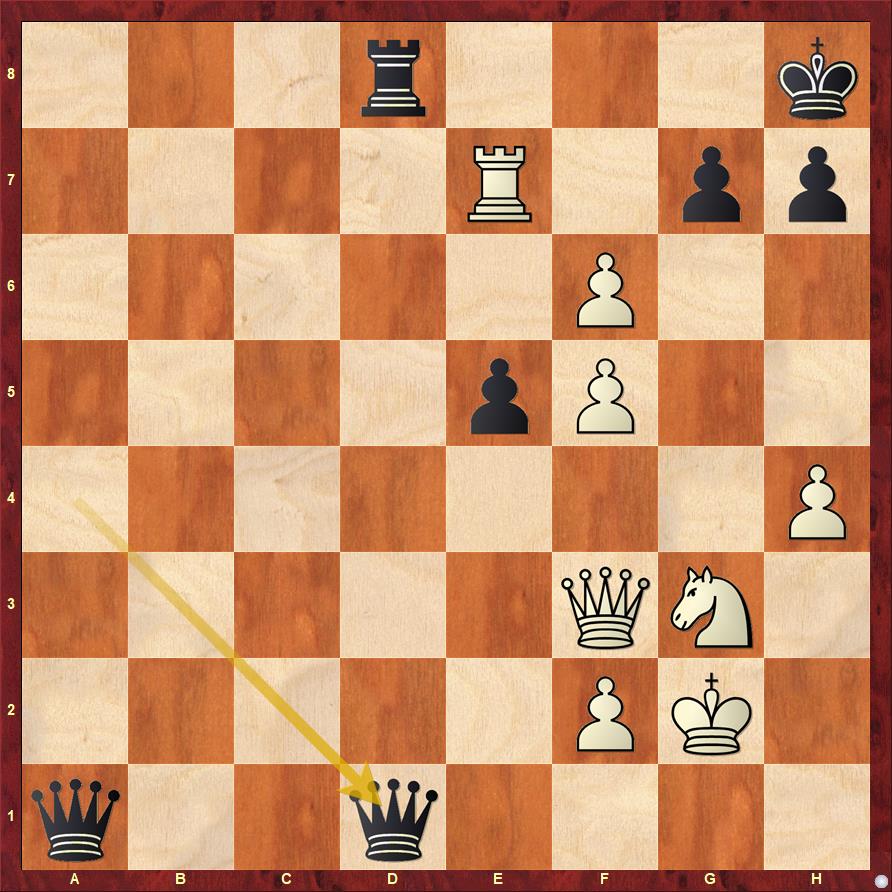 SS: Do you think the final position with rook vs knight and one pawn is winning or is it a draw?
HR: To be honest during the game I was quite certain that this position is easily winning but it proved to be not at all easy with the sort of fortress he tried to create.
SS: Tell us about your sacrificial victory against Alvar Rosell. Until what point was it your preparation.
HR: This game was important for me since I had already lost two games with White in the same pawn sacrifice line and I desperately did not want to make it a hattrick! Well, I knew about this piece sacrifice and that it's practically if not objectively very suspicious for Black. I further also managed to calculate some intricate variations which resulted in this sort of a clean game.
Harshit Raja - Alvar Rosell, Round 7
SS: The move Kb1 was very cool. It was like you said, I am a piece down, but I don't care about material. I believe in my position.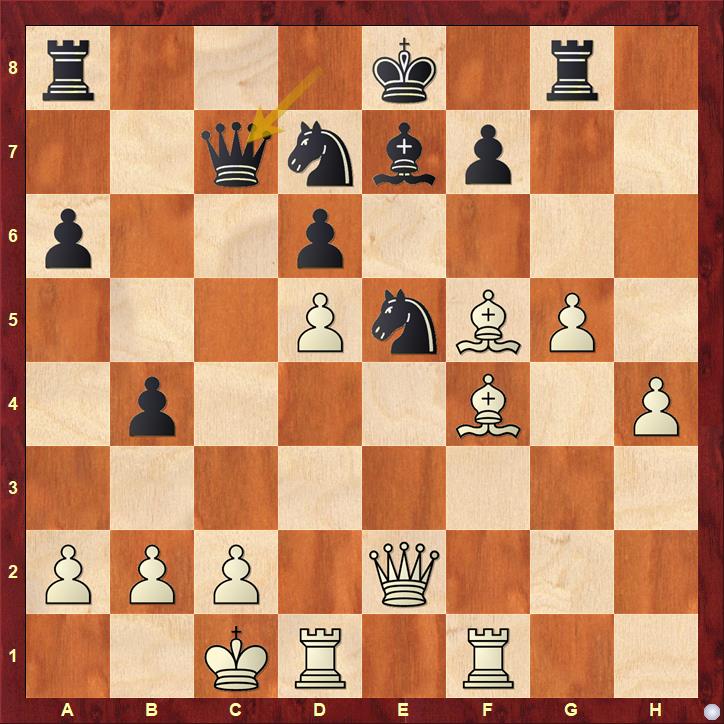 HR: Yes Kb1 looks quite cool! I spent 9-10 minutes trying to calculate a forced win but I couldn't do so. And I just realised that the only threat he can make in next 2-3 moves is to play Qc4 and attack a2 as well as offer a trade of queens. So Kb1 protects a2 and thus frees my queen.
SS: How did you cope with the lose against S.L. Narayanan in the penultimate round? Because of this loss your GM norm started looking difficult.
HR: It wasn't very difficult to readjust after my loss against S.L. Narayanan. I played for a win and when you do that you are bound to take risks. I took them but it didn't work out which wasn't disheartening to me. I was never really thinking about the GM norm after playing with 6 Indians as I thought you could only play 5 players of your origin but there seemed to be an exception to that case and I am not complaining!
SS: Tell us about your game with Gukesh. You were in a must-win situation. Until what point was it your preparation?
HR: Before the round I didn't believe I had any norm chances since I played with 7 Indians (Gukesh was the seventh) so I just wanted to play a good game. I prepared some ideas in this trendy Rossolimo line with dxc6 which he always plays but I never do. He surprised me with bxc6 and I was officially out of book.
Harshit Raja vs D. Gukesh
HR: I remember looking at Shirov's video in this line and he had said that White should break with e5 whenever possible and thus I played e5.
Next critical moment came when he played c4 which I believe is an inaccuracy giving me a development advantage. 7-8 moves later and we both were nearing time pressure and our play was influenced by that.
I was a piece down but I had two pawns and around 7-8 minutes of time advantage with me. The latter taking its toll rewarded me with a full point. Shout-out to Gukesh for being a sportsman and congratulating me.
SS: You had a chance to accept a three-fold repetition at some point, but you decided to play on. Objectively this may not have been the best decision. What was going through your mind at that point?
Harshit Raja - Gukesh D, Round 9
HR: Yes I could make a draw with Rf7 and Rh7 but I really wanted to play on since I trusted my tricking abilities in shorter time control. I could actually take on f6 after taking the h7 pawn but I unnecessarily repeated once and knew that he would claim a draw if I do it again. Also we both were basically playing on increment so there was no time to think. Yes I agree that objectively it wasn't the best decision but a good practical decision to play on!
SS: How did it feel to win this game finally?
HR: There was a huge sense of relief after winning the game. The arbiter also confirmed that I have made a norm which was very special. So overall I am very happy with my play and hope to continue playing like this in my next tournaments.
After achieving his maiden GM norm at the Elllobregat Open 2019 in Spain, Harshit took no time for a breather and scored his 2nd GM norm at the Sunway Sitges International 2019. There was only a day's gap between both the tournaments. The Elllobregat Open ended on 11th of December and the Sunway Sitges began on the 13th. Harshit picked up from where he left as he beat the second seed Parham Maghsoodloo and GM Harsha Bharathakoti. He also secured some solid draws against Valentin Dragnev, Levan Aroshidze, S.P. Sethuraman and Srinath Narayanan.
Harshit went to Spain rated 2447 with no GM norms. Now he has an Elo of 2482 with two GM norms! With two powerful performances, he is very close to becoming India's next GM. When it was early morning in India, we congratulated Harshit for his wonderful performance. It was around 2 a.m. in the night in Spain. Harshit replied with a thanks! We were surprised! Wasn't the boy sleeping? Well, it turns out that Harshit was preparing for his final round opponent GM Javokhir Sindarov.
It's this very work ethic and effort that have helped Harshit to score two GM norms back-to-back. It didn't matter to him that he had already scored his GM norm. What was more important was to play the final round well. Thanks Harshit for inspiring us! We wish you the best in your journey towards becoming a GM.
---