MPL National Junior 2022 R3-4: Top seeds become the prime target
Top seeds in both MPL 50th National Junior Open and 35th National Sub-Junior Girls Chess Championships were held to draws in Round 3 and 4. Rohit S (TN) denied GM Iniyan P (TN) his fourth consecutive win. GM Arjun Kalyan (TN) drew both of his third and fourth round games. Five players - IM Pranesh M (TN), Hari Madhavan N B (TN), Utsab Chatterjee (WB), FM Rohith Krishna S (WB) and FM Ayush Sharma (MP) are at 4.0/4 each. WFM Tanishka Kotia (HAR) drew with the top seed WGM Priyanka Nutakki (AP) in Round 4. Tamil Nadu girls WFM Lakshmi C, Poorna Sri M K and Divyabharathi Masanam in a three-way lead 4.0/4. Round 5 starts today at 9:00 a.m. IST today. Photo: Aditya Sur Roy
Poorna beats Mounika
Poorna Sri M K (TN) defeated WIM Mounika Akshaya (AP) in the third round after the latter did not correctly anticipate White's onslaught through the queenside.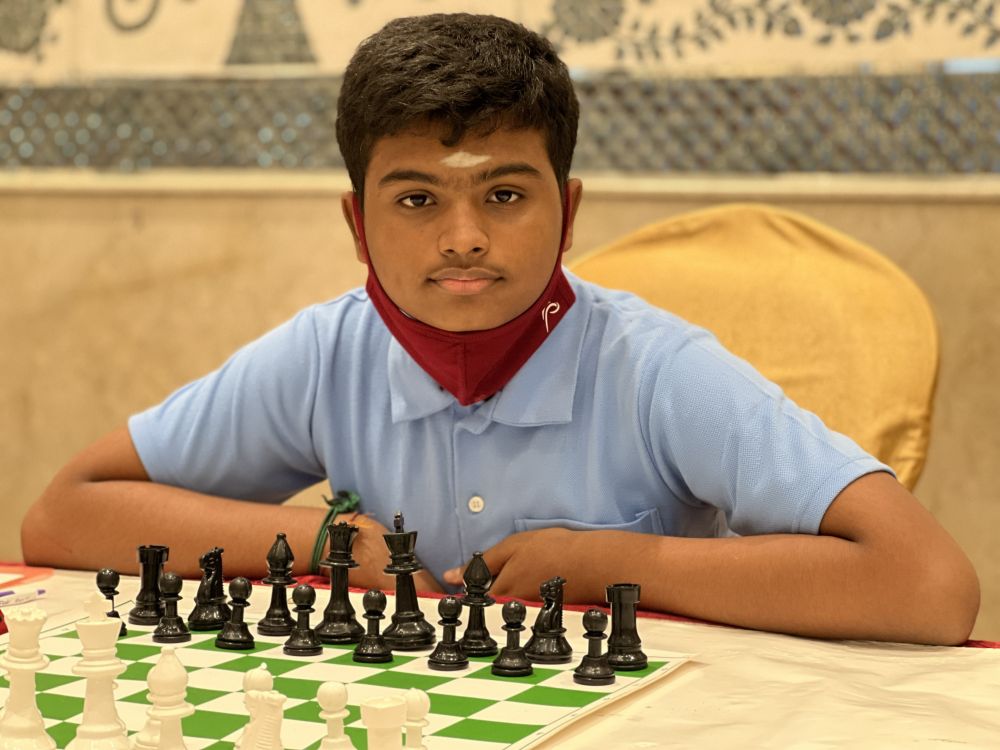 Girls Round 3: Poorna - Mounika: 1-0
Poorna Sri M K (TN) scored a big win against WIM Mounika Akshaya (AP).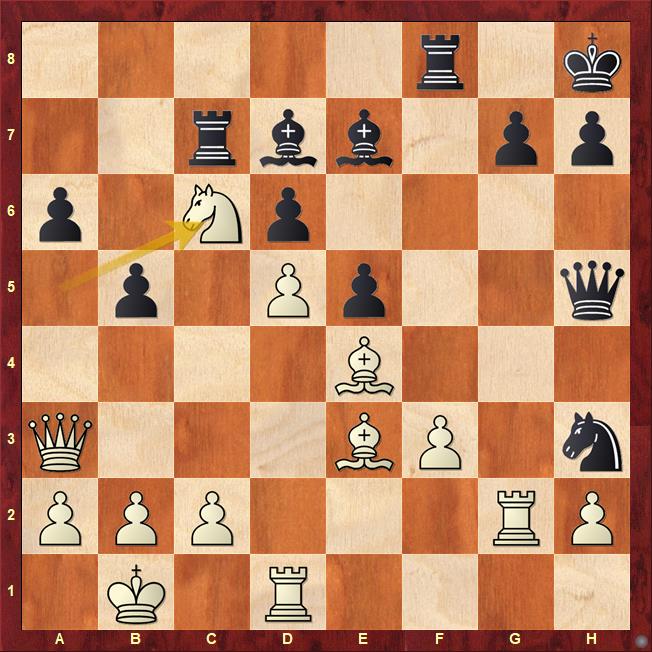 25...Kh8 allowed White to jump her knight at c6 with some deadly threats. Black cannot defend the e7-bishop then the d6-pawn would fall after Nxe7. Thus, 26...Bxc6 was forced. Now 27.Qa5 to avoid d5 discover attack. 27...Bxd5 28.Qxc7 Bxe4 29.Qxe7 and it's all over for Black.
Round 4: Tanishka - Priyanka: 0.5-0.5
WFM Tanishka Kotia (HAR) had a solid draw with WGM Priyanka Nutakki (AP).
A total of 186 players including 2 GMs, 6 IMs in the Open and 105 players including a WGM and a WIM in the Girls tournament are taking part. It is organized by Haryana Chess Association. Both tournaments are taking place at RPS International School, Gurgaon, Haryana from 9th to 13th March 2022. The nine-round Swiss league tournament has a time control of 90 minutes + 30 seconds increment from move no.1
Replay Open Round 3-4 games
Replay Girls Round 3-4 games
Open Round 4 results
Round 5 pairings
Girls Round 4 results
Round 5 pairings
---