Children's Day: Today, All Day, Everyday!
"We are the children. we are the versed, we are the pioneers that will shape this world!", writes ChessBase India Juniors editor-in-chief Avathanshu Bhat. This Children's Day, ChessBase India has a poem for you about the young talents of this country that are pivotal to the chess community! Entitled the "Children of Caissa", the poem speaks about 12 talents who have shown unbelievable skills at chess in spite of being just 12,13,14, or 15. Each one of them has either grabbed the prestigious GM or the IM/WIM title! Apart from the poem, we also have a special contest at the end, where you need to find out names of all the titled players in the picture! The winner will be awarded membership to ChessBase India Elite Pass. Read on to find out!
The children of Caissa!
Now this is a story all about how,
Indian chess got flipped upside down,
And I would like to take a minute just sit right there,
I'll tell you how these little kids became the brand new scare!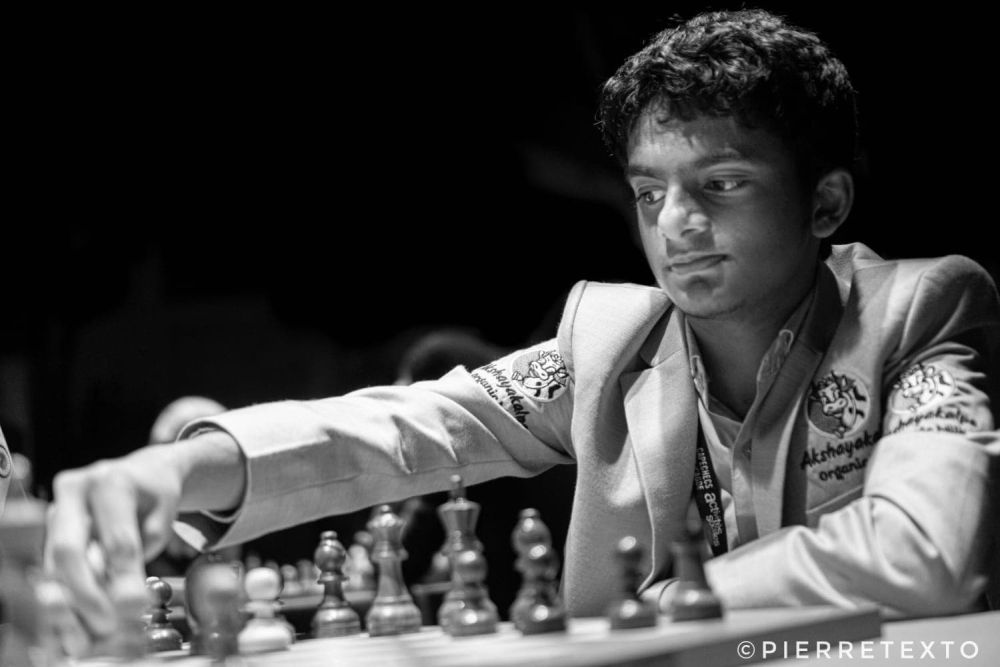 His name is GM Nihal Sarin,
2600+ is his rating,
Even after a 13 tournament spree through a year,
He never loses a single point, so, steer clear!
Praggnanandhaa, a true OG,
He is the young GM who represents the country.
The trophies, the victories and endless grinds
His achievements are something we just can't keep a track of!
Aditya Mittal, the wonder kid,
His strength as an IM is off the grid!
17. Bf6!! What a fantastic move!
His level of play just continues to improve.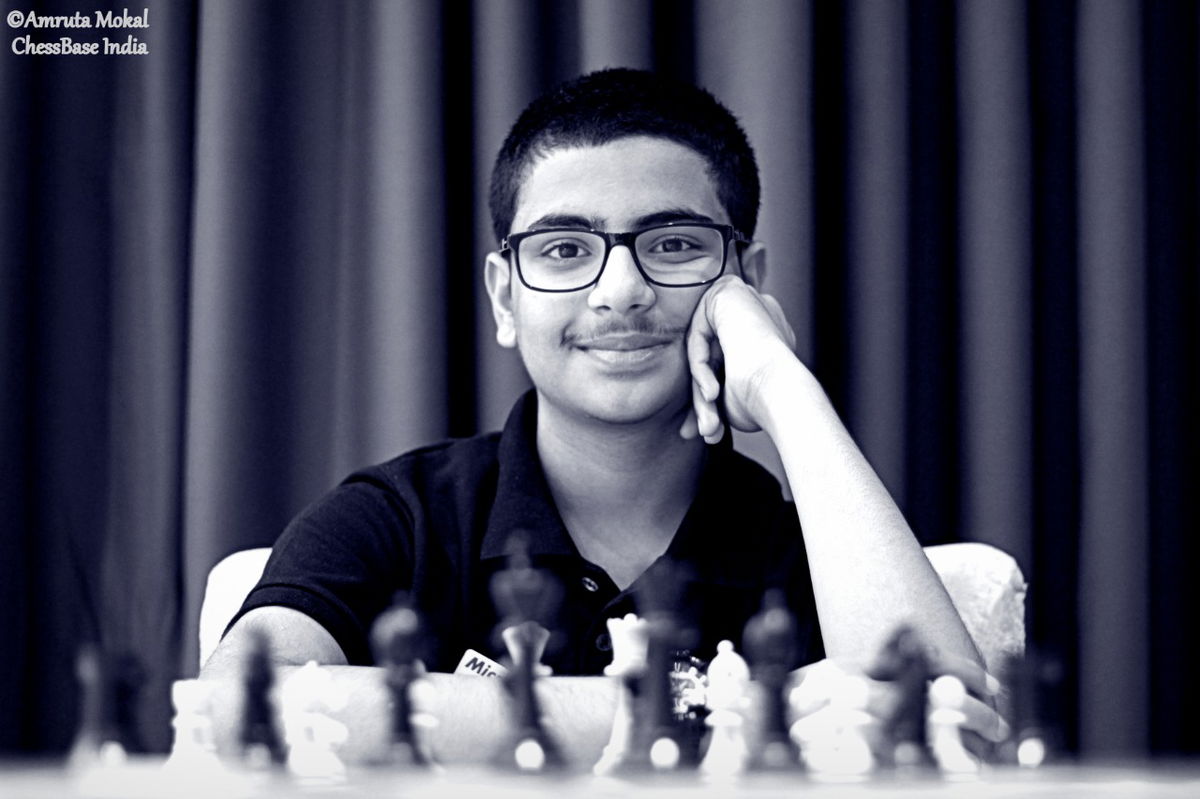 Here he comes, India's 65th GM,
He is the one that cannot be beaten.
Raunak Sadhwani, Mature beyond his years,
Whatever you do, he will simply strike Fier!
GM Prithu Gupta, the ace of them all,
Coming first in both chess and studies without taking a single toll!
His goal is to become a topper and a GM, that's a guarantee,
It's perfectly balanced, as all things should be!
Leon Mendonca, hailing from Goa,
His moves are always stealthy like a Boa,
Three norms in 17 days, now that's awesome!
Nothing's going to stop him from becoming a GM.
A true champion, Divya Deshmukh a lion,
Be it G. Marina or V. Zakhartsov she won't stop tryin',
She reached India's Woman no. 3, would you believe?
That's something quite hard to achieve!
The best player from 2006,
Gukesh D coming with a bunch of tricks,
2nd youngest GM in the history of chess,
Such finesse! What else can he do to simply impress?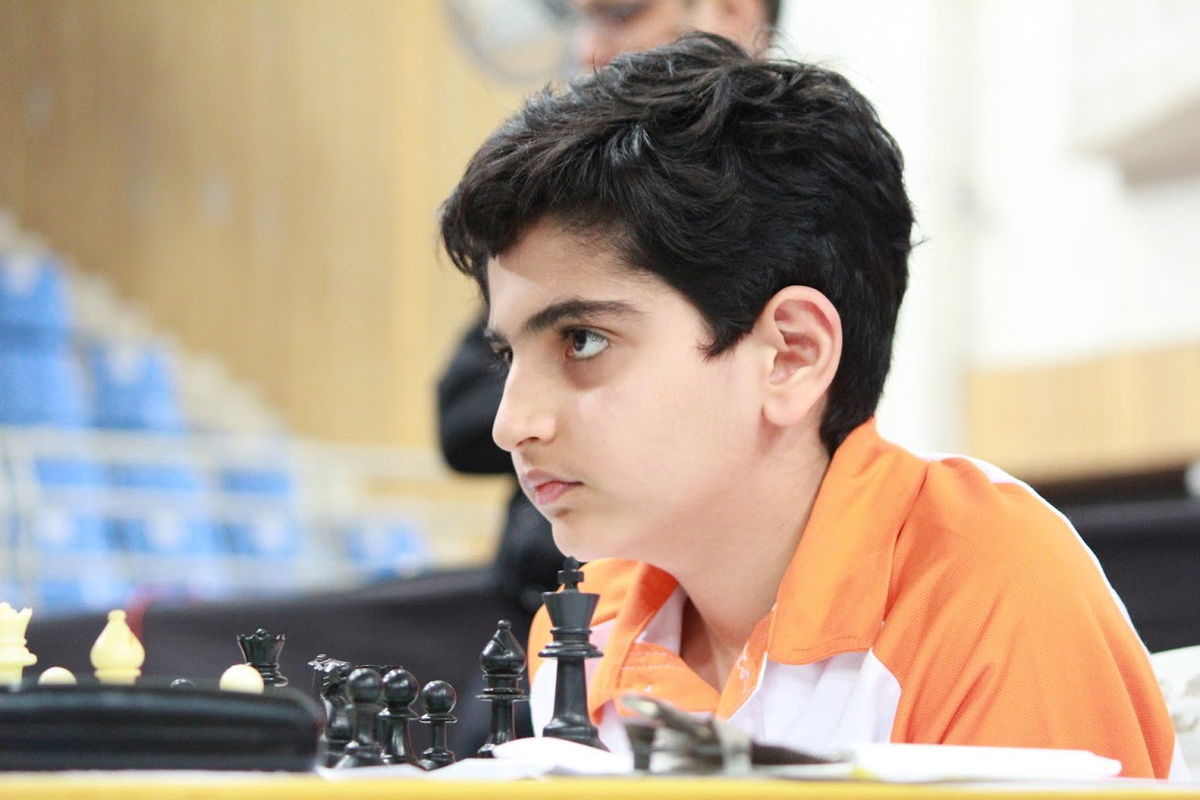 IM Raahil Mullick, he is one tough guy,
Make a mistake, your end is nigh.
Once you see his annotations for every single game in the hall,
You know he is the Mallik of all!
Sreeshwan, the International Master,
When he beat Ivanchuk he was like a Grand Master,
Still not convinced? Just look at Sant Marti,
Where he proved the strength of a Maralashikari!
Bharath Subramanian, the live wire,
He became an IM at 6 months and 11 years,
From Sitges to Goa, all in 7 months,
This lad scored all his norms; what a jump!
WIM Rakshitta Ravi, never give up attitude,
A WGM norm in her bag, she is still unmoved.
Missing a norm because of a bye is unlucky,
But she took it in stride and continued happily!
These talents and many others fight on the chess board with all their might,
Seeing them in action, it's safe to say, India's chess future is definitely very bright!
Happy Children's Day!
- Avathanshu Bhat
It's time to learn from these "children"!
Every child has their own unique story. Every child had been through a journey of grind and loss and success. Some may be extremely talented and skilled, whereas others may simply not get a feel for the game. Some may push through and excel at it, while others may prove their potency in another field. The truth is, no matter how good or bad something may seem, we never know where it will all take us. Rakshitta Ravi missing out on her norm simply because her opponent didn't show up in Moscow, Aditya Mittal's tragic fall in the middle of a tournament, Sreeshwan's inability to travel abroad for tournaments earlier this year, and even Gukesh who was just a few days away from breaking Karjakin's GM record. Such incidents would usually be disappointing, but these champs, at such a young age, use these as morale boosts to fight even harder the next day. They do not stay upset about such things, because as true sportsmen and women, they know that these are just hurdles thrown on their path to test them. Because the resistance you show when such things occur in your life is the same driving force that is usually the golden route to success. This resonance of youth is what becomes the leading adults of the future.
Trivia Time!
The above photo was taken at the World Youth Chess Championship...2014! There were a lot of young Indian players, and some of them may even seem familiar to you. How many titled players (GMs, WGMs, IMs, WIMs) as on today can you find in this picture? You have to name them all. Send answers only through mail, at chessbaseindia@gmail.com. The winner will receive the ChessBase India Elite Pass.
About the author: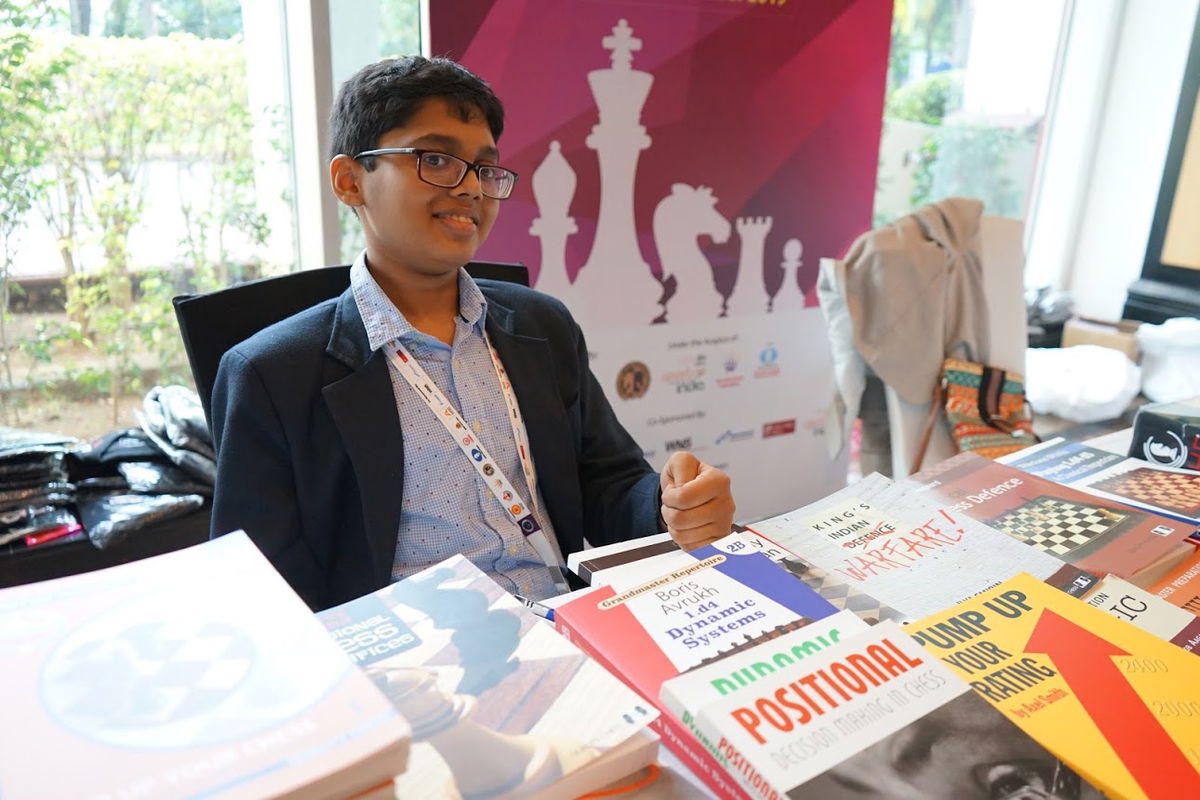 Avathanshu Bhat has been writing about chess for well over three years now. He has published innumerable articles on ChessBase India and his reports have been well received by the audience. He is the editor-in-chief of ChessBase India Juniors. His main intention is to bring the best junior players of our country into the limelight with his writings. Here is some of the work he has done in the past:
G. Akash wins the Grand Hyderabad affair
10-year-old boy's deep calculation (80,000+ hits on Youtube)
12-year-old chessentrepreneur Avathanshu Bhat
Hemant Sharma becomes International Master
Champion from Chudamani - IM Sidhant Mohapatra
Blindfold simul by Timur Gareyev
---