Tata Steel 2023 R3: Caruana joins the leaders
Fabiano Caruana scored the sole victory of the round in the Masters section. In an unclear position, Tata Steel Chess Masters 2021 winner, Jorden van Foreest blundered a pawn. Arjun Erigaisi almost stumbled his way in the endgame. The win was not easy to find for Aronian and the game ended in a draw. Gukesh had a solid draw with Abdusattorov. Praggnanandhaa could have pressed further if he had not traded the rook in the endgame against Keymer. B Adhiban drew with Donchenko and Vaishali lost to Sindarov. Round 4 starts today at 6:30 p.m. IST. Photo: Lennart Ootes/Tata Steel Chess Tournament 2023
Three decisive games in the Challengers
GM Velimir Ivic (SRB), GM Mustafa Yilmaz (TUR) and GM Javokhir Sindarov (UZB) scored the wins against GM Abhimanyu Mishra (USA), GM Erwin l'Ami (NED) and IM Vaishali respectively. The three winners joined GM Alexander Donchenko (GER), GM M Amin Tabatabaei (IRI) and GM Max Warmerdam (NED) in the six-pack lead.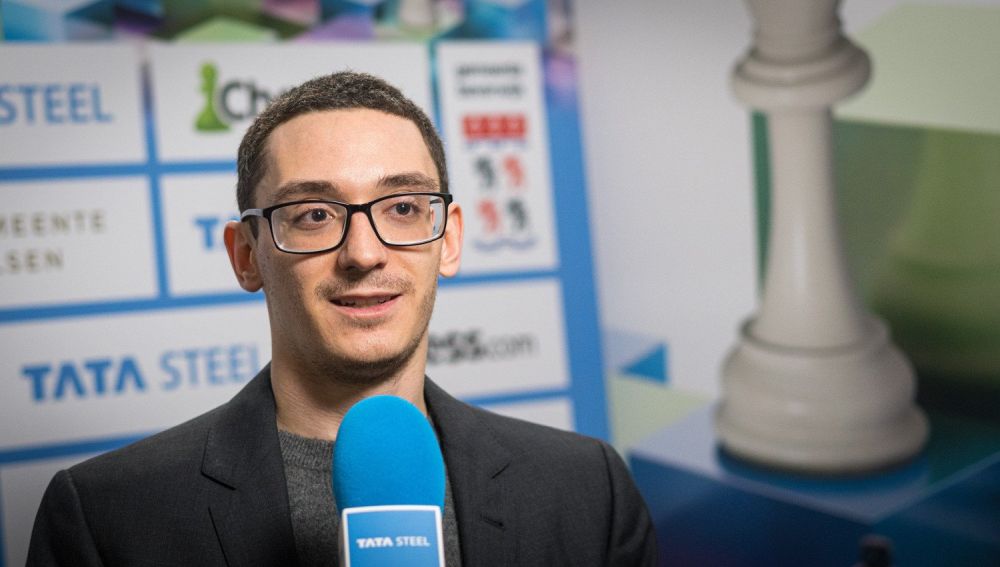 Caruana- Jorden: 1-0
Jorden van Foreest (NED, 2681) opted for Petroff's Defence against Fabiano Caruana (USA, 2766). The former World Championship Challenger was not expecting it but he had no trouble handling the preparation which seemed dubious for Black.
In a position which seemed to be quite unclear, Black blundered his g4-pawn 25...h4 26.Nxg4! Bd5 27.Ne3 Be4 28.Qe2 Bd3 29.Rxd3 cxd3 30.Qxd3. White has two pawns for the sacrificed exchange, combining it with Black's weak king, Black is positionally lost.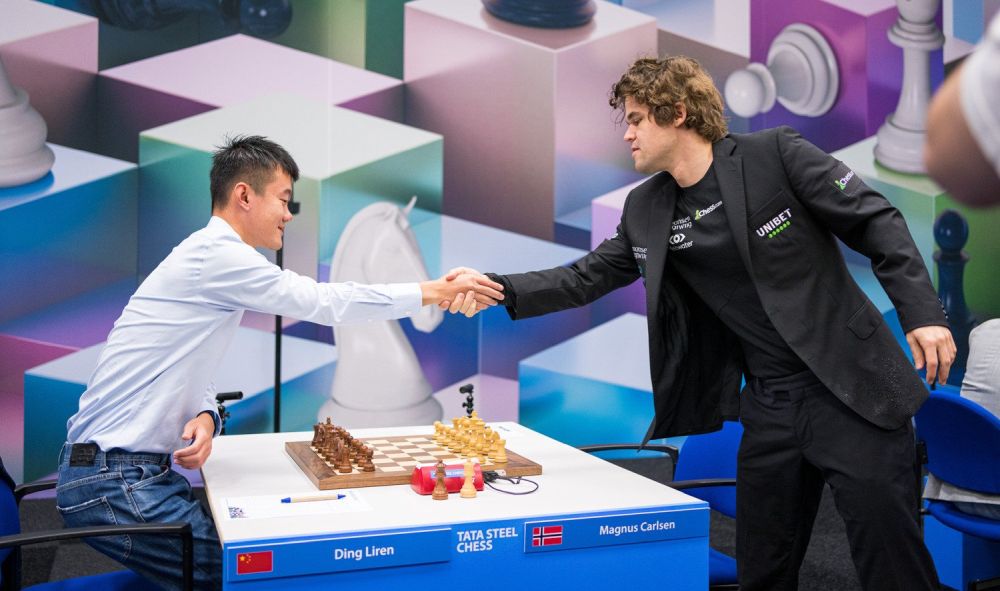 Arjun - Aronian: 0.5-0.5
Arjun Erigaisi (2722) made a tiny slip in the knight vs bishop endgame against Levon Aronian (USA, 2735). It was not easy to find the win.
While 54...Be1 may seem to be quite tempting for Black, there is some serious concern after 55.Nc8+ Kf8 56.e7+ Ke8 57.Ke6 and now Bb4 is winning for Black. It is quite difficult to spot it. The game continued 54...Kf6 55.g4? produced a bigger opportunity for Black hxg4 56.Nd7+ now Kg5 was winning for Black. 56...Ke7 was played which is also good enough. However, the game ended in a draw shortly.
Praggnanandhaa - Vincent: 0.5-0.5
R Praggnanandhaa (2684) probably would have had better chances if he did not exchange his rook against Vincent Keymer (GER, 2696).
29.Nc3 followed by Re1, Re7 invasion would have probably been a better practical attempt than trading the rook immediately. 29.Rxc4 Bxc4 30.Nd4 leads to a draw.
Replay Round 3 Masters games
Replay Round 3 Challengers games
Round 3 results
Round 4 pairings
Standings after Round 3
Schedule
Starting from Saturday, 14th January, all round starts at 6:30 p.m. IST, only Sunday 29th January, the final round will start at 4:30 p.m. IST. Rest days are - 18th (Masters), 19th (Challengers), 23rd and 26th January.
Time Control
100 minutes for 40 moves, followed by 50 minutes for 20 moves, then 15 minutes for the remaining moves with 30 seconds cumulative increment for each move starting from the first move.
Links
---