Chess Super League is here!
The Chess Super League is a grand event which will be held online from the 11th to the 17th of October 2021. Samay Raina, ChessBase India and Nodwin Gaming have come together to launch the league which will be known as the Chess Super League. Each team will be owned by a well-known celebrity and will consist of Top International players, top Indian players and top Indian juniors. The total prize fund of the event is Rs.40 lakh (US$54,000). Well known players who have confirmed their participation are Ding Liren, Anish Giri, Teimour Radjabov, Hikaru Nakamura, Hou Yifan, Muzychuk sisters, Koneru Humpy, Vidit Gujrathi, D. Harika, Gukesh, Raunak Sadhwani and many more.
Nodwin Gaming, South Asia's leading esports company, Samay Raina, one of the world's top chess streamers and ChessBase India, India's largest chess media company are partnering to launch a new and exciting online chess league called the Chess Super League (CSL). The first season of the Chess Super League will run between 8-11 pm from 11th to 17th October 2021 featuring 6 top Grandmasters across the globe among Men and Women - 6 top men and women players from India and 6 top Indian junior boys and girls. The 6 teams of 6 players each will give viewers the rare opportunity to see players come together to battle for a prize pool of a whopping Rs. 40 Lakhs.
The teams will be spearheaded by franchise owners who will support and represent their squad through the Chess Super League. The franchise owners of the debut edition include the likes of Tanmay Bhat, Raftaar (Kalamkaar), Zakir Khan, MortaL (S8ul), Biswa Kalyan Rath and Shreyas Srinivasan (CEO, PayTM Insider). These franchise owners will act as ambassadors and will be the torch bearers for their teams for the entirety of the league.
Samay Raina and Sagar Shah
The league will be broadcast on Samay's YouTube channel, and will feature Sagar Shah (CEO, ChessBase India) and Samay as the hosts and commentators. Sagar and Samay began streaming chess together in early 2020. Their extremely entertaining yet highly informative streams have garnered over 650 million views till date as the unique chemistry they share creates chess content that can be understood and enjoyed by amateurs and professionals alike.
"I have enjoyed streaming chess with Sagar and have been incredibly lucky to have some of the best players in the world play chess on my channel and the best fans in the world watching us have fun week after week. The logical next step is to launch a league that will feature some of the best talent from India and around the world and I can't be happier than to be able to do it now. Fans will love the competitive intensity of what we have planned and as always will enjoy the thrill of watching high quality chess with us," said Samay Raina.
"Indian chess is on the rise and experts all across the world have dubbed India as the next powerhouse in the world of chess. We have many strong players, we have many young talents. This online league will give more exposure and opportunity to Indian players, especially the youngsters. Right since its inception, ChessBase India has tried its best to power chess in India and this online league is a step in the right direction." said Sagar Shah, Co-founder, ChessBase India.
"Chess Super League is the first property that we are announcing after the acquisition of the gaming business of OML and is a testimony to the fact that gaming, eSports and comedy have significant synergies and shall come together in a big way. It is a sampling of many such collaborations between the different forms of gaming entertainment that the world will see." said Akshat Rathee, Managing Director, NODWIN Gaming.
Players
The league will six teams and each team consists of:
a. 6 International Grandmasters
b. 6 Indian Grandmasters
c. 6 International Female players
d. 6. Indian Female players
e. 6 Indian juniors
f. 6 Indian junior girls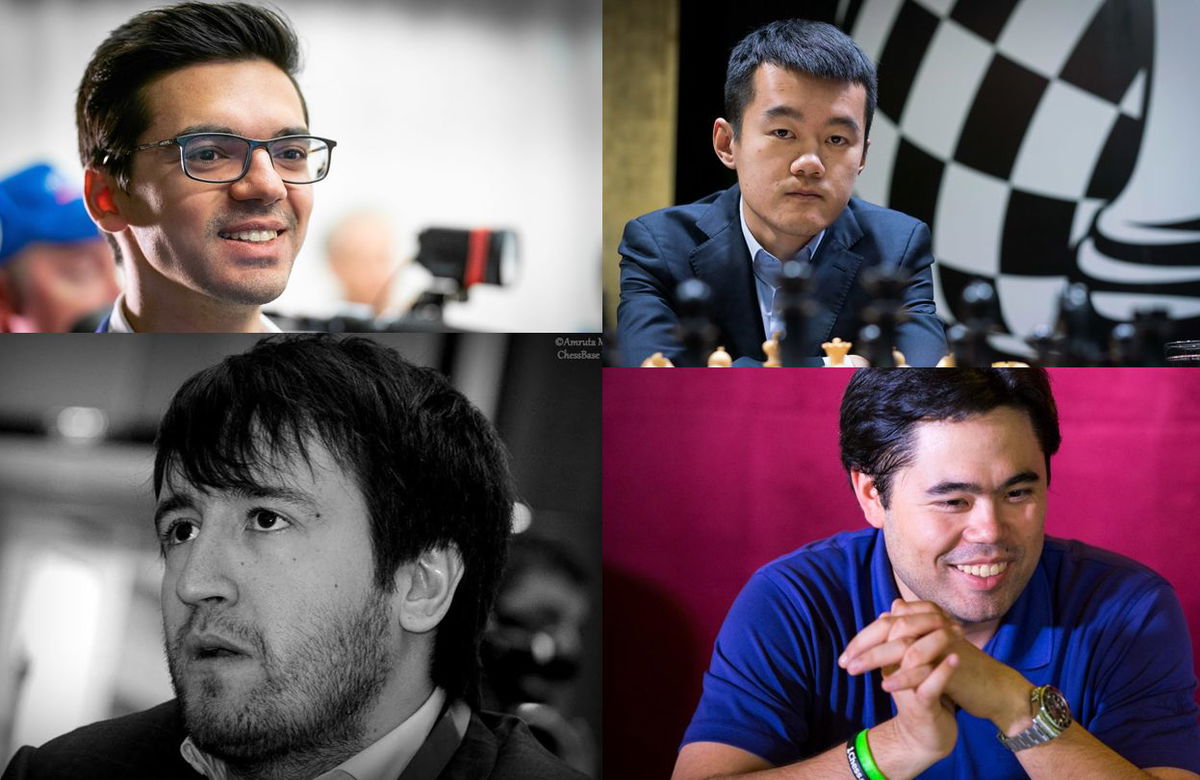 Please note: * We approached all the top players of Indian chess including Vishy Anand, Harikrishna, Adhiban, Nihal Sarin, Praggnanandhaa, Vaishali, Arjun Erigaisi, Divya Deshmukh etc. They all had different commitments due to which they couldn't participate.
** Although the tournament will be played in rapid format, the ratings that will be used to form the teams will be classical ratings as they are more stable and quite a fair representation of the player's strengths.
The rule of swapping
In order to make the tournament more exciting there is the rule of swapping. Swapping can take place between boards 1 and 2 (International and Indian GM) and boards 3 and 4 (International and Indian women players). It cannot happen on boards 5 and 6. Let's assume a case of team A (this is just for the sake of explanation):
Team A:
1. Ding Liren
2. Vidit Gujrathi
3. Hou Yifan
4. Harika
5. Gukesh
6. Savitha Shri
Team B
1. Hikaru Nakamura
2. K. Sasikiran
3. Anna Muzychuk
4. Tania Sachdev
5. Raunak Sadhwani
6. Mrudul Dehankar
Imagine before the submission of the team order Team A decided to swap on boards 1 and 2 but not on 3 and 4. And Team B decided to swap on boards 3 and 4 but not on 1 and 2. This means that Vidit Gujrathi comes on board 1 and plays Hikaru Nakamura, while Ding Liren takes on K. Sasikiran. Hou Yifan on board 3 will play against Tania Sachdev while Harika will be up against Anna Muzychuk. On boards 5 and 6 the players cannot swap and have to play the opponents in their category.
Prize money
Total Prize Pool ₹30,00,000
1st Prize 1,200,000 (US$16,245)
2nd Prize 750,000 (US$10,150)
3rd Prize 600,000 (US$8,100)
Best Player of the League in each section - 50,000 (US$675) x 6 = Rs.3,00,000
More Prizes of Rs.1,50,000 will be announced.
The 1st, 2nd and 3rd prizes will be divided among the 6 players in the team equally.
Apart from this there is a separate prize fund of Rs.10 lakh (US$13,500) for the owners of the teams which will be divided between the first three places in the following amounts - (Rs.4.5 lakhs, Rs.3.5 lakhs and Rs.2 lakhs)
Schedule
The games will be played with a time control of 15 minutes + 10 seconds increment. The league stage of Round Robin format will last for five days and the top four teams will qualify to the playoffs. Two teams will be eliminated. Each day the games will start at 8 p.m. IST and will go on until 11 p.m. At any given point 12 players (6 players in one team) will play which will allow the match to be broadcast and commentated upon with greatest efficiency.
On 16th, the teams that finish first and second will play the qualifier 1 and the teams that finish 3 and 4 will play the eliminator 1. The winner of qualifier one goes to the finals. Eliminator 2 consists of the loser of qualifier 1 against the winner eliminator 1. The winner of Eliminator 2 goes to the finals. The finals will be held on the 17th of October 2021.
Team names
The team names will soon be revealed along with the team logos. But just to give you an idea - here's a team name along with the logo:
Six teams will be created with an approximate equal average rating so that each one of them would have a fair chance of winning the tournament.
About NODWIN Gaming
NODWIN Gaming, South Asia's leading esports company, is an independent subsidiary of mobile gaming company Nazara Technologies. Formed in 2014, the India based company has since produced over 10,000 hours of gaming content, has been watched by over 200 million+ viewers and organized 100+ gaming and esports events. Through its strategic partnerships with global publishers and partners including ESL, Valve, Krafton, Tencent, Riot and Blizzard, NODWIN Gaming has introduced Indians to some of the best global experiences such as DreamHack, ESL One, The India Premiership, The Umzansi League in Africa, PUBG Mobile esports (PMCO/PMPL/PMWL), The Agni and Jazba series, The Unpause influencer network among others. NODWIN also actively works with media broadcasters on offering Media Rights for its national and global properties for broadcast.
NODWIN Gaming builds and operates its own esports IPs and currently operates in South Asia, the Middle East and Africa.
About Samay Raina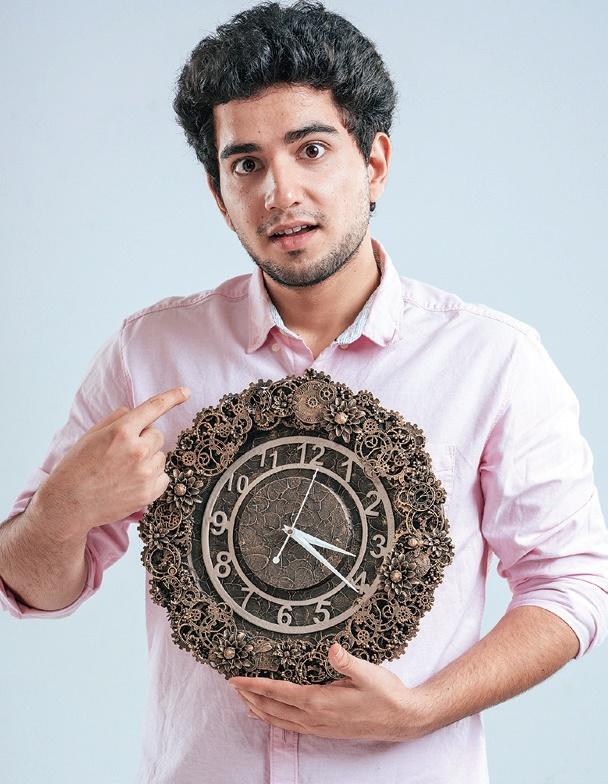 Originally from Jammu & Kashmir, Samay spent most of his life in Hyderabad before moving to Pune to (you guessed it!) study engineering. Thankfully, comedy came a calling, and he is now a seasoned performer, having toured the length and breadth of the country with his special, Main Samay Hoon. He's built up a follower base of 750,000+ on YouTube and 250,000+ on Instagram.
Samay also hosts (and plays in) the hugely entertaining Comedians on Board format and frequently streams and comments on chess games between some of the world's best chess players. But the highlight was the presence of the legend himself, India's greatest chess player, Viswanathan Anand. The icing on the cake? His charity streams raised a whopping ₹25 lakhs. Samay believes he is an entertainer first and a comedian second.
About ChessBase India and Sagar Shah
ChessBase India has become the biggest chess news portal in India, operating one of the most massive chess channels on YouTube, and is the largest chess software and books distributor in the country. Its foundation HelpChess has empowered several Indian youngsters to pursue their dreams. Sagar Shah is the CEO and Co-Founder of ChessBase India.
Sagar, the first Chartered Accountant in India who achieved the prestigious International Master Title, and his wife Amruta Mokal founded ChessBase India in the year 2016. He was awarded the Shiv-Chatrapati award, by Maharashtra Govt. While at the peak of his Chess career in 2017, he decided to devote all his time to ChessBase India to promote chess in India. He holds two Grandmaster norms. He also became a FIDE Trainer in June 2020.
Important links
Instagram page of Chess Super League
Official website of Nodwin Gaming
---