CoinDCX Chess Super League R1: Brutal Bishops slays The Kingslayers
Krazy Knights, Pivotal Pawns and Brutal Bishops are the three teams who started their campaign with a victory against Quintessential Queens, Ruthless Rooks and The Kingslayers respectively in the first round of CoinDCX Chess Super League. Brutal Bishops lived up to their team name as they defeated The Kingslayers brutally 4.5-1.5 and did not allow a single game victory to the team whose name is inspired by the famous tale from the series, A Song of Ice and Fire. Ruthless Rooks lost to Pivotal Pawns by minimum margin 2.5-3.5. Krazy Knights defeated Quintessential Queens 4-2 without conceding a single draw in any game. Round 2 starts today from 8:00 p.m. IST. Photo: Samay Raina live stream
Only decisive games between Krazy Knights and Quintessential Queens
The first round witnessed a lot of interesting games. The first match between Krazy Knights and Quintessential Queens had all six games ending decisively. In total, only four games ended in draws out of 18 which means almost 78% games were decisive.
Krazy Knights - Quintessential Queens: 4-2
All six games were decisive. GM Hikaru Nakamura, GM Mariya Muzychuk, WGM Mary Ann Gomes, GM Aryan Chopra won the games for Krazy Knights. GM Sergey Karjakin and WIM Priyanka K won their respective games for Quintessential Queens.
Mariya - Yifan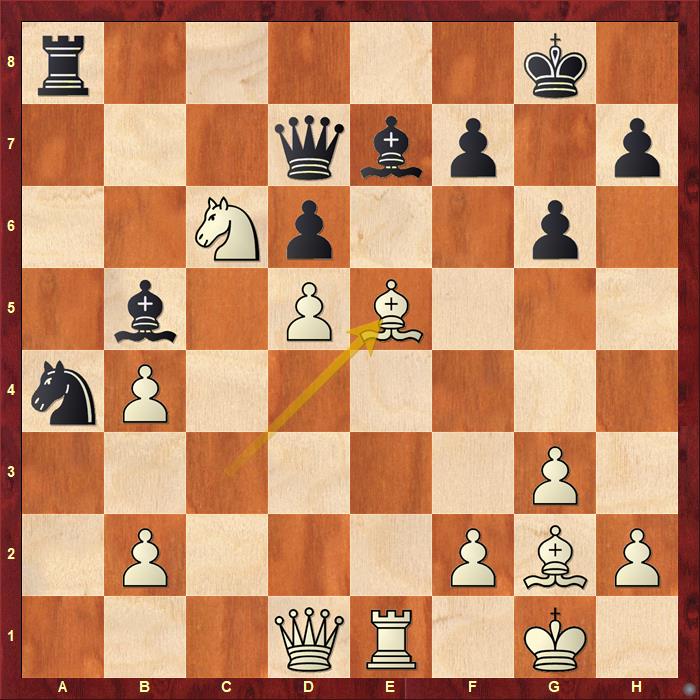 In a battle of former Women's World Champions, Mariya Muzychuk made a beautiful combination starting with a bishop sacrifice 24.Bxe5 dxe5 25.Nxe7+ Qxe7 26.d6 Qd8 27.Bxa8 Qxa8 28.Rxe5. White converted her advantage into a win using the split b and d-passed pawns.
IM Tania Sachdev blundered in a completely advantageous position against WGM Mary Ann Gomes.
Tania - Mary
30.Bxd3 cxd3 31.Qxc5 Rxc5 32.f3 and White should be able to convert her advantage without any trouble. However, White blundered 30.Nxc4. Things completely turned into Black's favor 30...fxe4 31.Bxd3 exd3 32.Rxe4 Qxd5 33.f3 Rxc4 and it was over for White.
Ruthless Rooks - Pivotal Pawns: 2.5-3.5
Ruthless Rooks lost to Pivotal Pawns by a minimum margin. GM Anna Muzychuk and WFM Saina Salonika were the only two victors for Ruthless Rooks. GM Abhijeet Gupta, GM Zhansaya Abdumalik and GM Arjun Kalyan won their respective games for Pivotal Pawns. GMs Teimour Radjabov and Ding Liren drew with each other.
Abdumalik - Harika
20.Ne6 is not as menacing as it may seem because 20...Rxe6 21.dxe6 Bxg2 22.Rhg1 and now Be4 would have been as it protects the g6-pawn but most importantly prevents Qd5+ ideas. Black went for a wrong idea 22...Bf3 23.exd7 Bxd1 24.Qd5+ Kh7 25.Bg5 and it's over for Black.
In a battle among India's latest GMs, the 68th GM of the country - Arjun Kalyan got the better of 69th GM Harshit Raja.
The Kingslayers - Brutal Bishops: 1.5-4.5
The Kingslayers team members did not manage to register a single win. GM Anish Giri, GM D Gukesh and WIM Arpita Mukherjee scored three draws for the team, while GM Vidit Gujrathi, GM Alexandra Kosteniuk and IM Eesha Karavade scored wins for Brutal Bishops to ensure an emphatic victory for the team.
Vidit - Sethuraman
21...b5 fixed Black's pawn structure. White having both knights present on the board and space advantage gave him enough room to maneuver his pieces and eventually outplay Black.
Highlights
Here are a few interesting finishes of Round 1.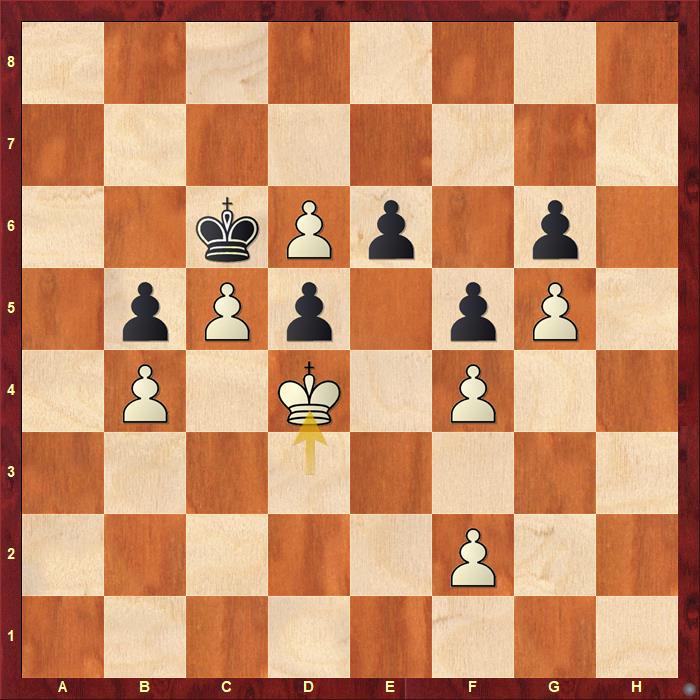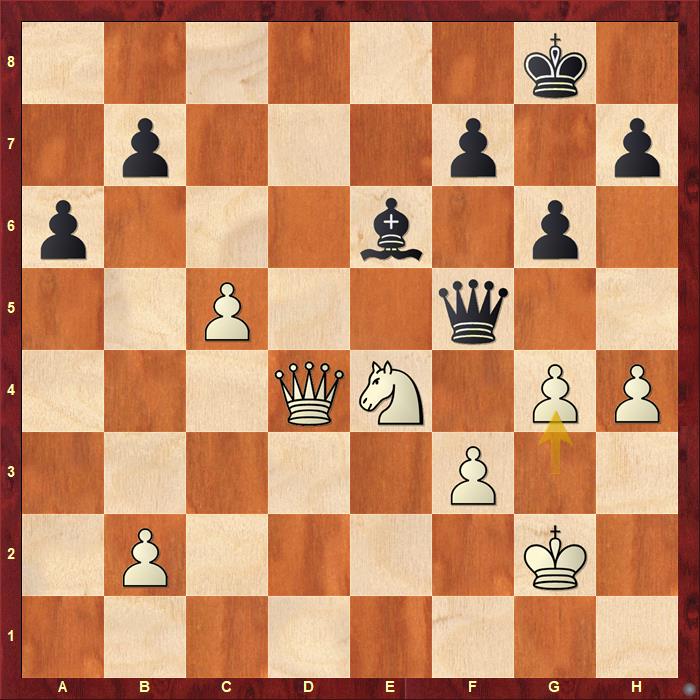 Replay Round 1 games
Replay the live stream
Round 1 results
No.
Team
Team
Res.
:
Res.
1
Krazy Knights
Quintessential Queens
4
:
2
2
Ruthless Rooks
Pivotal Pawns
2½
:
3½
3
The Kingslayers
Brutal Bishops
1½
:
4½
Standings after Round 1
Round 2 pairings
No.
Team
Team
Res.
:
Res.
1
Quintessential Queens
Brutal Bishops
:
2
Pivotal Pawns
The Kingslayers
:
3
Krazy Knights
Ruthless Rooks
:
Links
---