MPL 48th National Women R4: Sakshi and Aashna are the coleaders
Maharashtra's WIMs Sakshi Chitlange and Aashna Makhija won their respective games to maintain their perfect score 4/4. Vrushali was unable to find a proper defense in the endgame against Sakshi. Aashna got a better position out of the opening against Bristy and it was just a matter of time for her to score a full point. Sakshi and Aashna, the coleaders will inevitably face each other in the fifth round. WIM Aakanksha Hagawane could not get out of the gate against WFM Vishwa Shah. Vishwa along with the WGMs Vantika Agrawal, Divya Deshmukh and Mary Ann Gomes are in a four-way pursuit at 3.5/4 each. Round 5 starts today at 10:30 a.m. Photo: CFSL
Black wins among the leaders
Both players playing with the black pieces emerged victorious among the top two boards. The top two seeds, WGM Vantika Agrawal (DEL) and WGM Divya Deshmukh (MAH) got back to winning ways as they defeated Rutuja Bakshi (MAH) and Nimmy A G (KER).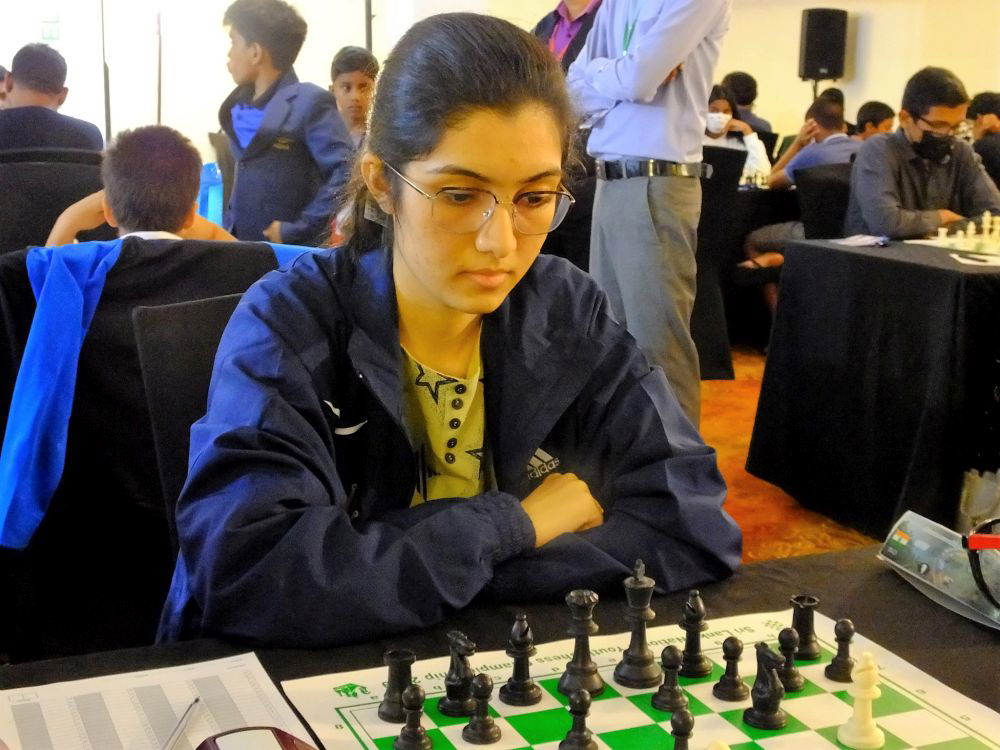 Vrushali - Sakshi: 0-1
WFM Vrushali Umesh Deodhar (MAH, 2108) got herself in a difficult endgame where she was already pawn down and slightly worse against WGM-elect WIM Sakshi Chitlange (2213).
It is quite difficult to find out that 39.g4! is the only way to save the position from spiraling out of control. White went for simplification 39.Bxc3 Rxc3 40.Rb1 g6 41.Rxb7 Black is quite happy to give away the passed pawn as she can take advantage of Black's back rank weakness. 41...Rc2 42.g4 now it's too little too late Bc5 and it's over.
Bristy - Aashna: 0-1
WCM Bristy Mukherjee (WB, 1817) made a fundamental mistake of locking the position in such a way where she has zero practical breakthroughs and her opponent, WIM Aashna Makhija (MAH, 2123) has plenty.
It would not be an understatement to say White is postionally lost after 16.g5 as she would not be allowed to get a4 nor h5 breaks which is what happened in the game. Black comfortably marched her pawns down the board and won the game.
Vishwa - Aakanksha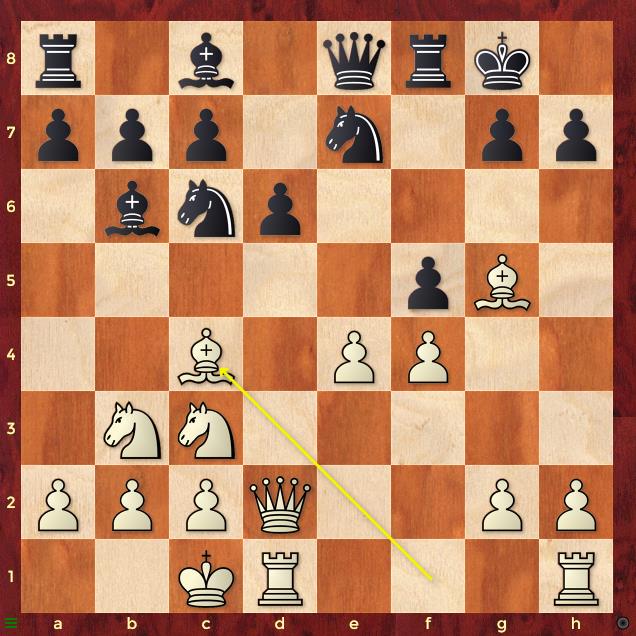 WIM Aakanksha Hagawane (MAH, 2202) got a worse position out of the Scotch Game opening against WFM Vishwa Shah (MAH, 2128). She was unable to recover for the rest of the game. 11.Bc4+ Kh8 12.Rhe1 Qf5 13.h3 fxe4 14.Nxe4 h6 15.g4 Qg6 16.Bxe7 Qxe7 17.Nxd6 cxd6 18.Rxe7 Black's position fell apart in a hurry.
A total of 102 players including 3 IMs, 7 WGMs and 12 WIMs are taking part in this tournament organized by Chess Association Kolhapur. The event is taking place at Sanjay Ghodawat University, Kolhapur, Maharasahtra from 26th December 2022 to 5th January 2023. The 11-round Swiss league tournament has a time control of 90 minutes for 40 moves followed by 30 minutes with an increment of 30 seconds from move no.1
Replay Round 4 games
Round 4 results
Round 5 pairings
Links
Chess Association Kolhapur: Official site, and facebook
---