Serbia Open R1: Nihal, Abhimanyu, Arjun and Raunak start with a win
Serbia Open 2021 witnesses the participation of 479 players, combining both Masters and Amateur section. A total of 30 Indians are taking part in this event. Fedoseev is the top seed, 14 players are rated 2600 and above. Nihal, Abhimanyu, Arjun and Raunak made a winning start. Nihal will face IM Raja Rithvik and Raunak will go against IM Raahil Mullick in Round 2 which starts today at 1:30 p.m. IST. This is the last stop before the FIDE World Cup for - Fedoseev, Kuzubov, Pichot, Nihal, Indjic, Ivanisevic, Ivic, Fier, Kadric and Sanal. Photo: Rupali Mullick
Untitled Ojas Kulkarni stuns GM Pap Misa
All four Indian GMs - Nihal Sarin, Abhimanyu Puranik, Arjun Erigaisi and Raunak Sadhwani continue their momentum from their previous respective events. Each of them won their opening round game comfortably. Among the Indians, Ojas Kulkarni scored the biggest upset of the round against GM Pap Misa (SRB). WGM Varshini V held IM Nikola Nikolovski (MKD) and WIM Isha Sharma held compatriot IM Sankalp Gupta to a draw.
Martic - Nihal: 0-1
FM Ivan Martic (SRB) went wrong early in the opening.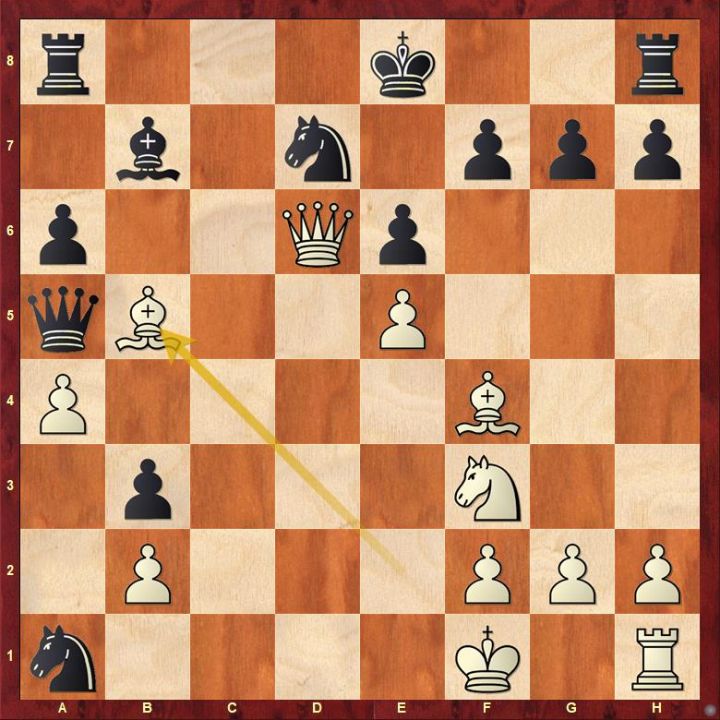 White is making some serious threats with 20.Bb5 but actually they are hollow. Black could have taken 20...axb5 but Nihal obviously did not want 21.Bg5 bothering him further. So he played 20...0-0-0 and put all White's ideas to rest. He won the game in another three moves.
Puranik - Milikow: 1-0
Abhimanyu Puranik scored clinical victory against FM Yoav Milikow (ISR).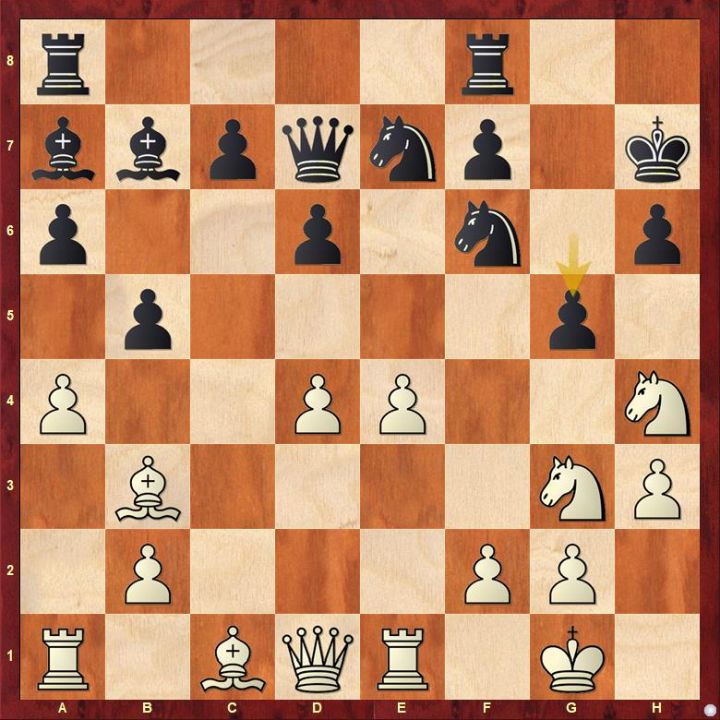 17...g5 completely exposes the Black king. Find out how should White take advantage of it.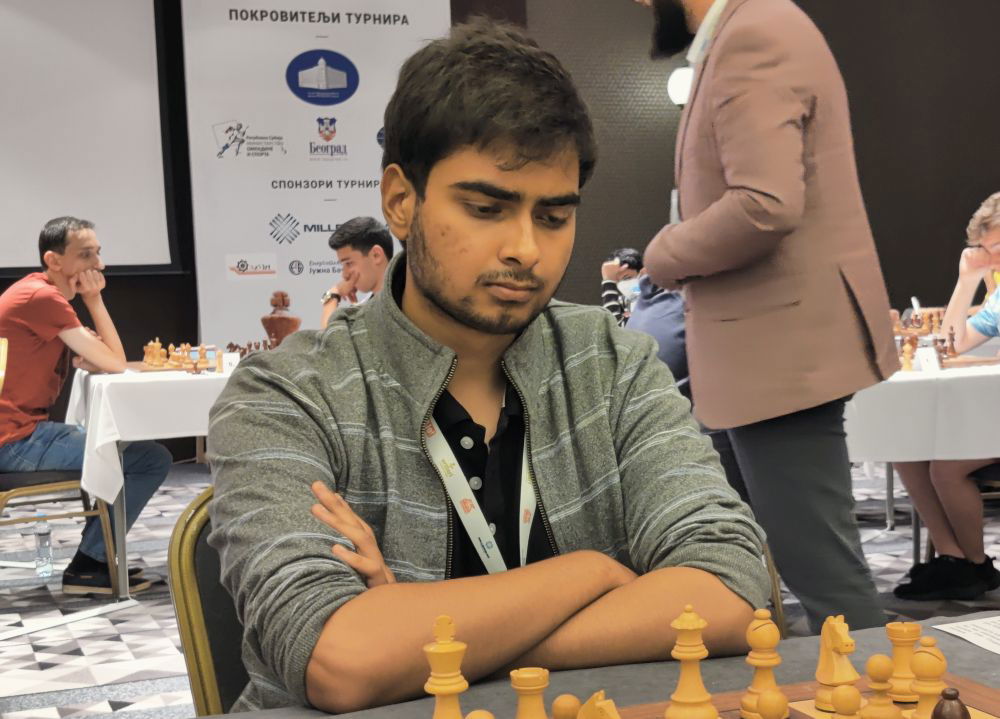 Arjun - Sarenac: 1-0
Arjun Erigaisi scored a comfortable victory against David Sarenac (SRB).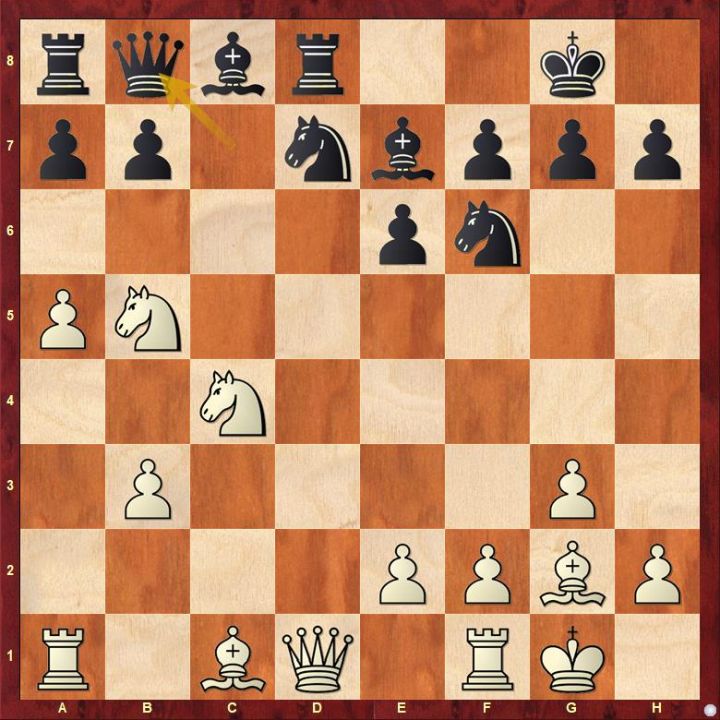 13...Qb8 makes it seem like the queen is on the verge of getting trapped. What should White do first before attempting to capture the queen?
Kruckenhauser - Raunak: 0-1
Raunak made a quick work of his opponent in just 17 moves.
11.Bg5 is not a good idea as White does not have a good defense against 11...Qd5. White should have played 11.0-0 instead.
For more photos, click here.
Highlights
Here are a couple of interesting finishes from Round 1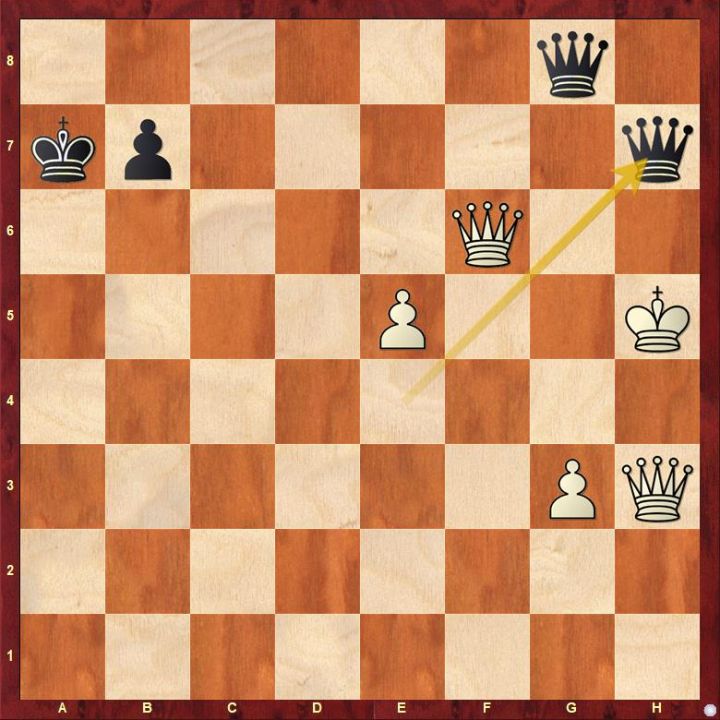 Replay Round 1 games
Round 1 results
Round 2 pairings
Links
---