Magnus Carlsen becomes the World Champion for the 5th time
On move no.49 Ian Nepomniachtchi extended his hand in resignation and Magnus Carlsen had become the World Champion for the fifth time. The match was over and the score stood at 7.5-3.5 in just 11 games. It ended 3 games before the scheduled end. In this report we bring to you all the happenings on the final day of the event, along with the videos, expert opinions, press conference and much more. We also have an interview with the head coach of Team Magnus Carlsen, Peter Heine Nielsen at the end of the article. Final report from Dubai by Sagar Shah and Amruta Mokal.

Magnus Carlsen beats Ian Nepomniachtchi 7.5-3.5
Report from Dubai by Sagar Shah and Amruta Mokal
They say a picture says more than 1000 words. It's true! The relief on Magnus' face and the smile on Ian's face sums up the World Championship 2021. Carlsen is happy that the match is over and he has retained his World Championship title for a record 5th time, while Nepo, although played some forgettable chess, showed high class sportsmanship by accepting his defeat in a very pleasant manner. This is something we have seen all throughout the match - Ian Nepomniachtchi on his best behaviour after the games and in the press conference. While Nepo tried his best to stop the Magnus Carlsen onslaught, the blunders didn't stop and in the end the match that was scheduled to last 14 games, ended in just 11. What happened? Why did it all end so soon? The main theory according to all the experts is that Nepo was doing extremely well until the first five games and also the 3/4 part of the sixth game. But when Magnus won the marathon 6th game, he broke Ian. All the psychological work done before the event came to a naught for the Russian GM as he slumped to one defeat after another and lost the match with a score of 7.5-3.5. And while losing to Magnus is never really something surprising for anyone in the world, the way in which Nepo was blundering caused a lot of uproar among the chess experts. Ian himself was critical of his play and even apologized at one of the press conferences for his poor play.
Breakdown of game 11
After a solid draw in the Petroff in Game 10, everyone was expecting Ian Nepomniachtchi to go all out in game 11 of the match. He had the white pieces and it was also after a rest day.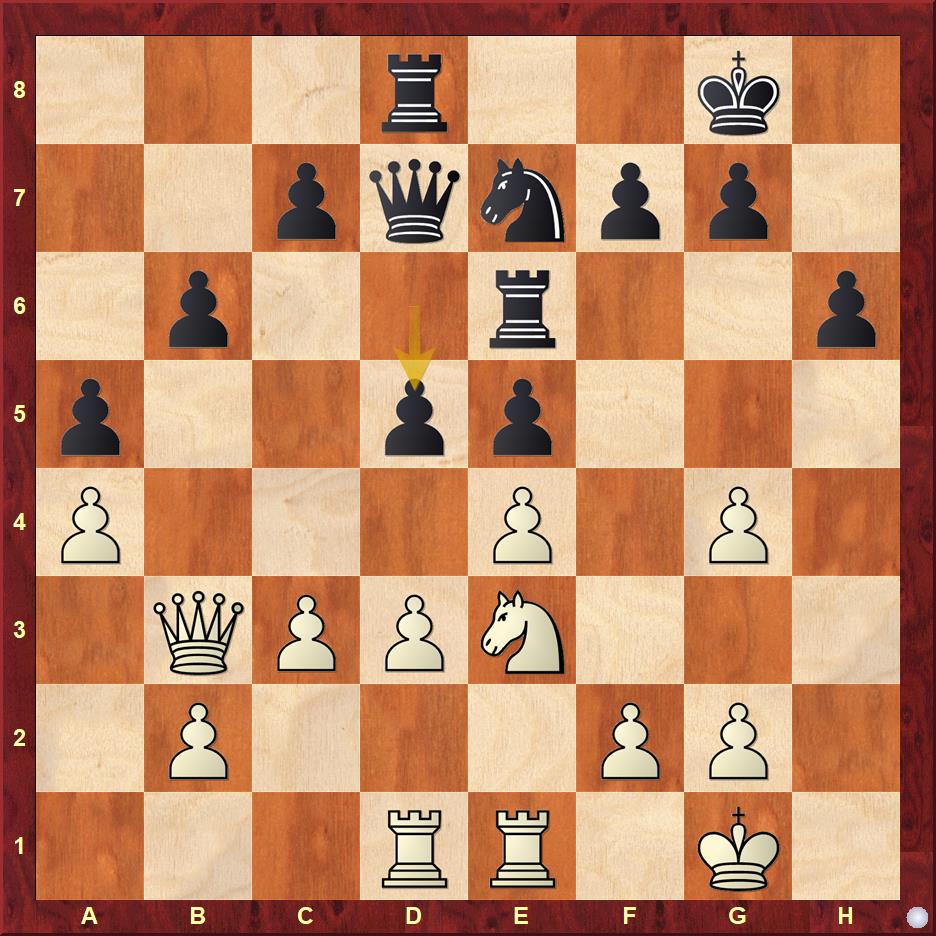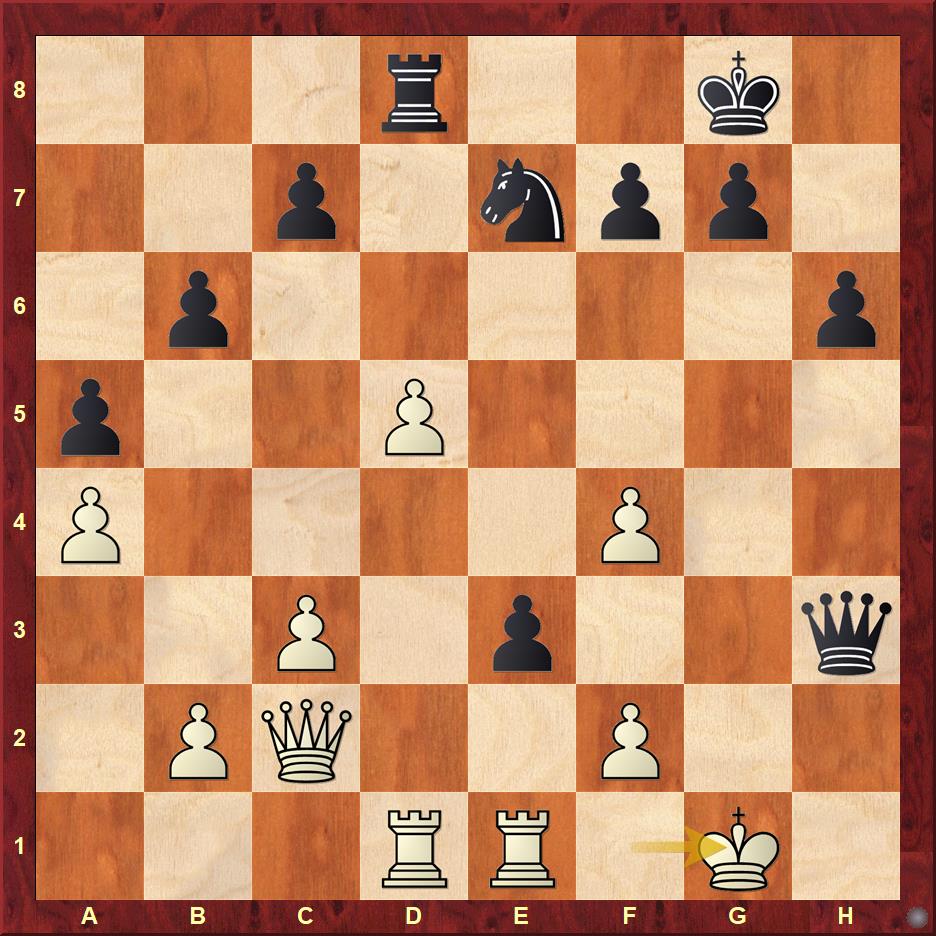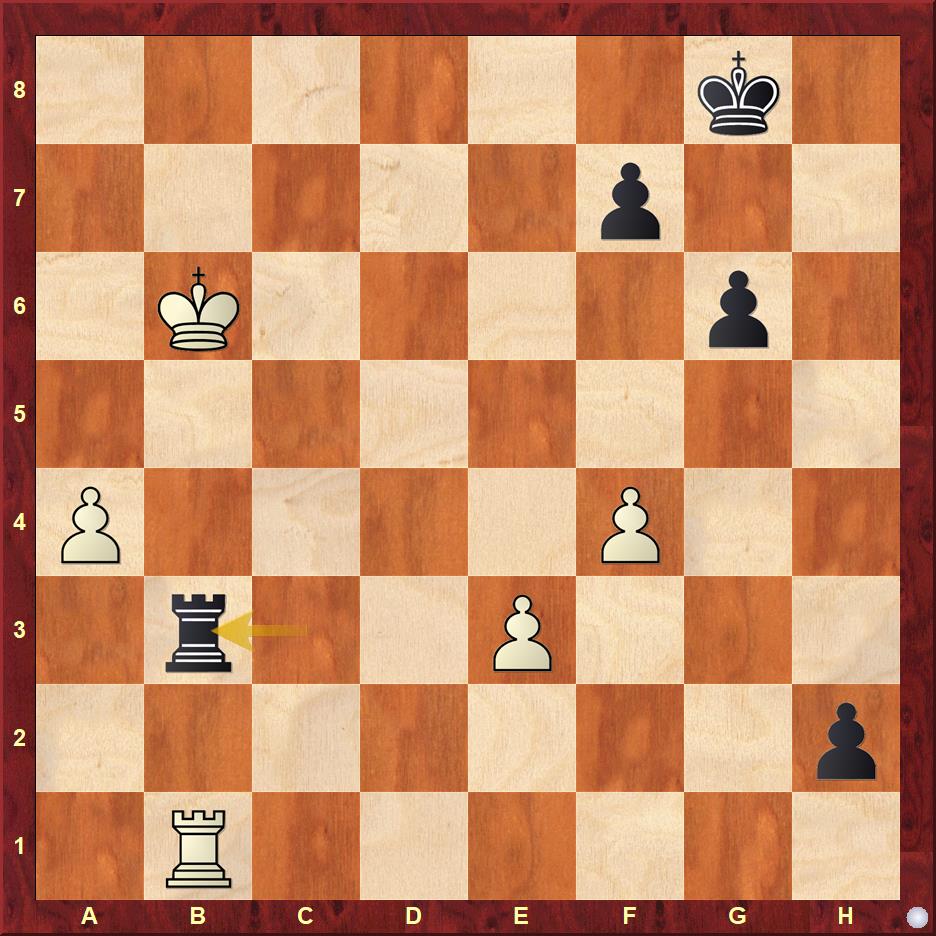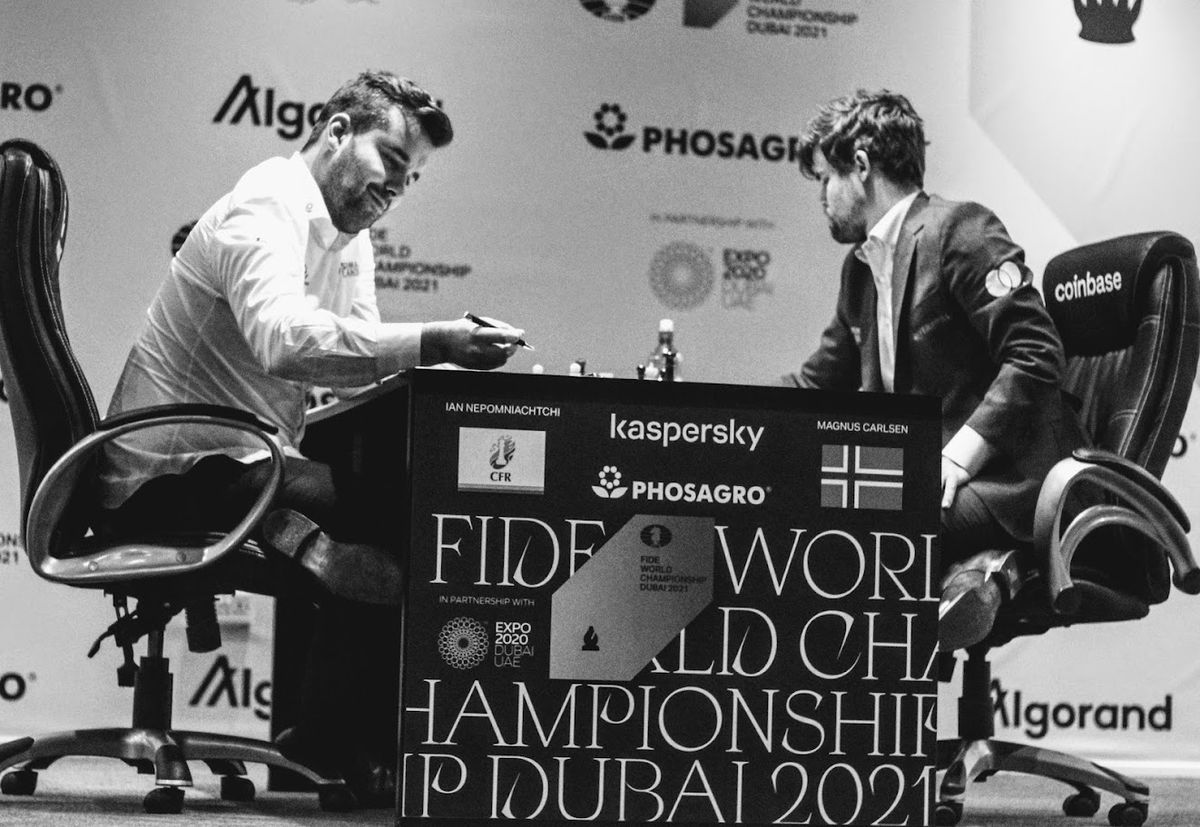 The final post game Press conference
By Satanick Mukhuty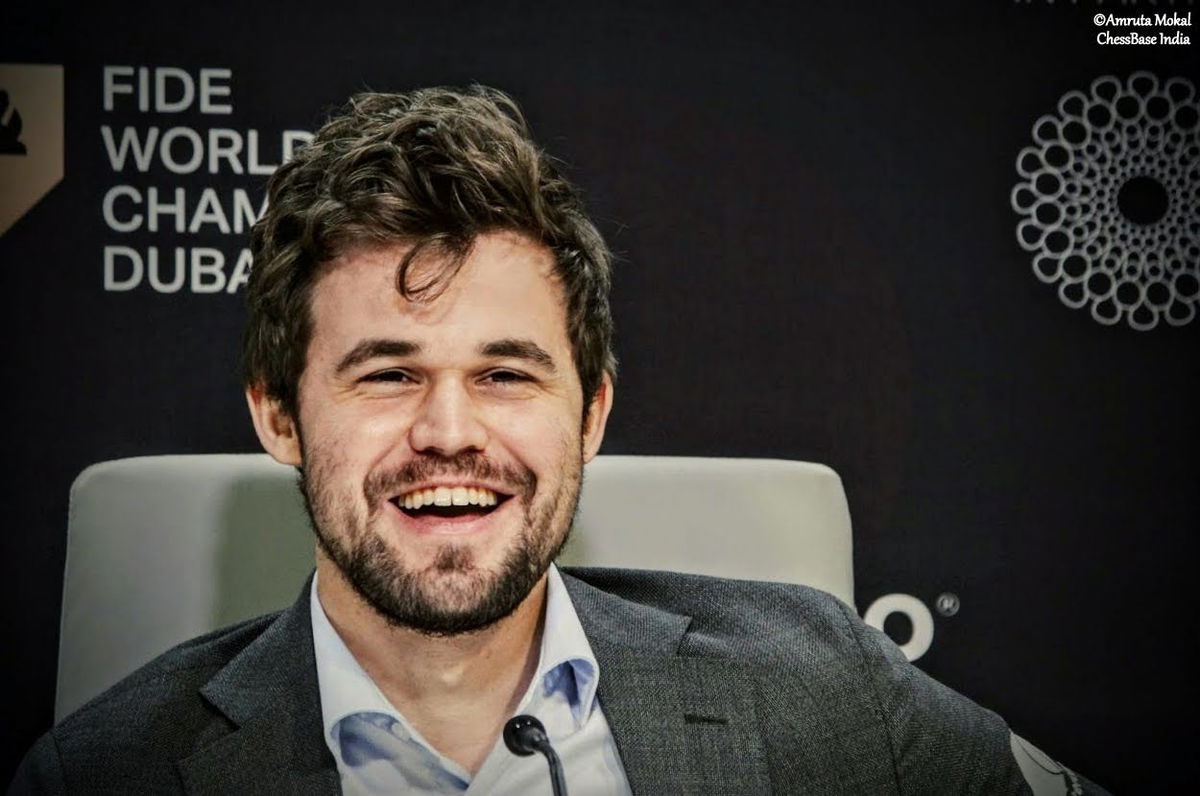 Maurice: First of all, Magnus, let me say congratulations to you for defending the title the fifth time. What are your immediate feelings, right after the match has concluded?
Magnus: I am very happy of course. I didn't expect it to go quite like this though (shrugs). I think it was just very good professional performance overall. I've no regrets at all. Just very very satisfied. Maurice: You mention that you didn't quite expect it to go this way. Would you please care to elaborate? Magnus: I mean, in the first five games that ended in draws I had had very few chances to play for anything more. Then everything kind of clicked. I think after that it all went my way. You don't necessarily expect to run away with it all in a World Championship.
Maurice: Ian, this must be a difficult moment for you. Could you share your thoughts with us please?
Ian: Well, first of all it was a big experience. Alas, I couldn't make it go another way. The good news is that it was nothing about chess - at least, almost nothing about chess. A match of course consists of many aspects. It's not just about chess preparation, but also physical and psychological preparation. Needless to say, it was very tense, perhaps a bit more tense than what I had anticipated. But of course, tension can't be the reason to overlook things that you would never overlook even in blitz games. I should try to find out why this happened and hopefully improve.
Maurice: Everyone saw that it was a terrific fight in the first five games. The sixth game, too, was also a tremendous fight. Any clue as to what caused this sudden turn?
Ian: No idea. If knew what was going wrong then I would surely have fixed it during the match... I think I should take some rest and time to think what went wrong.
Maurice: In terms of playing in a World Championship Match, what are the lessons you learnt from this experience?
Ian: Well, experience is never easy, you know! (Smiles) Hopefully, in the upcoming events I will show some better performances.
Maurice: Is it possible for you to start thinking about your desire to return to this exact same stage?
Ian: Of course, it's possible to think. But I think it's more clever, smarter to take take some time and have some rest. The things that happened to me here have never happened to me in any other event. Okay, in my career I have lost quite a few stupid games, but not as many in such less time as in this match.
Maurice: Magnus, how do you contextualize this World Championship match compared to all your others?
Magnus: I guess it's the most similar to my first match against Anand, which was quite even and tense at the start, but after I got my first win it was kind of the same story. It was relatively clean from there on out. What can I say? Obviously, at some point he (Ian) couldn't show his best chess, which is a pity considering the excitement for the match. But I think sometimes that's what happens when you get into a difficult situation. All of that preparation and everything don't necessarily help if you can't cope at the moment.
Maurice: You said in an earlier press conference that style points don't matter, all that matters is the wins. Were you at all disappointed that this wasn't more of a match that we all expected?
Magnus: No, that's fine by me. I think game 6 was excellent. Regardless of the quality of all the moves, it was a great fight, and I guess it just decided everything. That's mainly what I am taking away from the excitement perspective. Otherwise, I think at a certain point your best strategy can be just to wait, knowing that you have the lead, and just be very serious and solid. That can sometimes be the best way to win as well.
Magnus on how conservative his approach was in this match:
"I think a bit of both. I played a lot more conservatively with Black in the match against Fabi. With White, I wouldn't necessarily say I was conservative. I was always trying some different lines. But you can see overall that a lot of my decisions when push came to shove were conservative. I think in hindsight it worked pretty well."
Magnus on whether playing bullet and blitz before the match and whether it was a part of his prep:
"I had a bit of cold the last couple of weeks before I travelled here, and I was feeling kind of miserable. That's why I was kind of inside blitzing and bulleting and thinking less of preparation. Yeah, I think it never particularly hurts to win some games and gain some confidence. But for me it was more of a question of being confined inside and having to spend my time in some way."
The players' thoughts on the current format of the World Championship:
Ian: "Well, I think we shouldn't forget that this is a Classical World Championship Match. There is always space for some speculations and new tries. But, in general, why not keep Classical and Blitz and Chess960 all separate?"
Magnus: "It comes down to what you define the World Chess Championship to be. Whether it is about determining the best player in the world? Then you have to decide what exactly that means and balance it with an exciting sporting event. Frankly, I don't know what the right answer is. And I don't think we have it at the moment. That's something I have been open about for a long time. I am definitely open to ideas."
Ian on his prospects of returning to this exact same stage:
"Well, in general this match has given me reasons to be optimistic chess-wise. And the weaknesses too are pretty obvious. If I can understand what went wrong in this event and fix it, then I would say I have pretty good chances. But if I continue playing worse than blitz, it would be tough."
Magnus on how draining the match has been for him emotionally:
"It hasn't been an emotional rollercoaster at all. I feel like I have been very serious and in a good mental state. There were a couple of games where I was more nervous than others, but I would say overall it has been quite fine emotionally."
Magnus on Alireza Firouzja:
"I have to say I was really really impressed with his performance in the Grand Swiss and in the European Teams Championship. And I would say that motivated me more than anything else."
Magnus on chess-wise what helped him dominate this match.
"I think in simple positions I make very very few mistakes. I think that helps both tactically and positionally. The few times the position was very complicated we both made some mistakes but he was the one to make the last one. I think that was maybe the main chess factor: I was playing better in the relatively simpler positions. But one really shouldn't forget that this match really really turned on game 6. And I think it goes on to show that in the other matches that have been really close and really tense, they could have ended similarly if things had gone a little differently, I think this is most notably true in the match against Karjakin."
Magnus on how he rates this match in terms of physical and psychological toughness it required compared to his other matches:
"I would say the start was very difficult and tense. There wasn't really much going on...but later on it certainly was one of the easier ones."
Magnus on how different playing the first match was for him psychologically than the subsequent ones.
"I was really really motivated for the first one. The second one was more of trying to get a job done."
Magnus on whether he has surpassed Kasparov as the best chess player of all time
"First of all, I don't think it's up to me to judge. And secondly, I think there is still some way to go. I am not done with my chess career yet."
The players on what lessons from chess they use in their lives the most:
Ian: "It is said that chess teaches you to calculate in life as well. I don't think that's a cliche or a figure of speech. But most of all what chess teaches you is responsibility. At the end of the day, you are the one moving the pieces and taking all these decisions, and you have to face the consequences."
Magnus: "I generally agree with what Ian said. But I think it depends on each individual what he is going to take from the game. In general, chess is a great game, and I recommend it to everybody."
The controversy regarding Seconds
After the match ended, there was a video released where it was revealed that Magnus' team of seconds included Daniil Dubov, Jorden van Foreest, Laurent Fressinet, Jan Gustafsson and Peter Heine Nielsen. A Russian being in Carlsen's team didn't go down too well with Karjakin who tweeted:
Later Dubov did give a reply and you can read it here.
Photo Gallery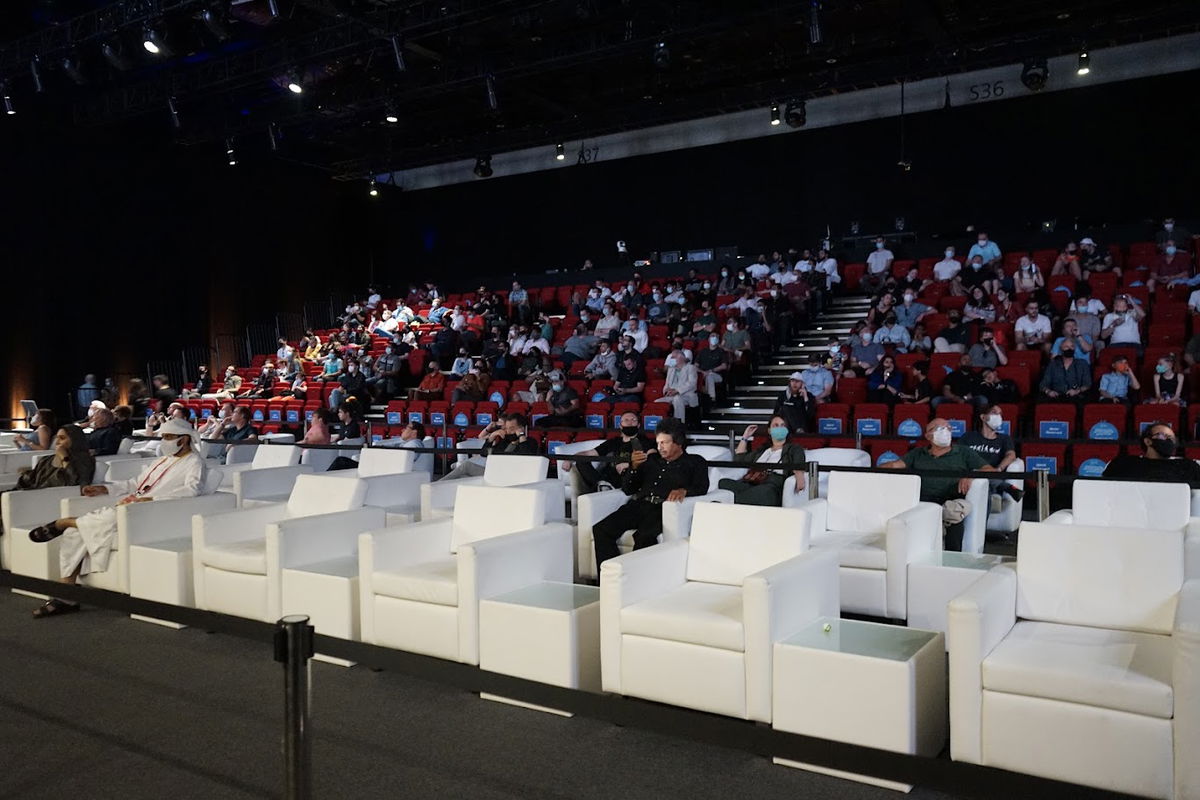 Video Gallery
Important Links:
All the information related to schedule, time control etc. of the World Championship Match
Subscribe to our daily newsletter for the match
Game 4: Why did Magnus Carlsen play 1.e4
Game 5: The challenger misses his chance to strike
Game 6: 136 moves of pure symphony
Game 9: What's wrong with Nepo?
Game 10: 1 point away from 5th World Championship title
---