Carlsen vs Nepo World Championship 2021 Game 10: 1 point away from 5th World Championship title
After losing two consecutive games, Ian had the uneviable task of fighting for a win with the black pieces. However, he took the pragmatic decision of playing the Petroff and going into the safe mode with the black pieces. Magnus was more than happy with a draw as he is now just one point away from becoming the World Champion for a record 5th time. The score is now 6.5-3.5 in the favour of the World Champion. We bring you all the action from the venue in Dubai in the form of pictures, videos, analysis, interviews and more.

Magnus Carlsen leads 6.5-3.5
Report from Dubai by Sagar Shah and Amruta Mokal
What Ian Nepomniachtchi did in the 10th game of the World Championship Match 2021 was impressive. Why would I say that? Isn't he lagging behind in the match with a score of 6.5-3.5? What was so impressive about it? When things start going wrong for chess players, we have seen in the past that they develop a gambling mentality. Imagine yourself playing online chess and you lose a couple of games. Rather than taking a break, you usually want an immediate rematch. You play another one in anger and then lose another! And another and before you know it, you have not only lost an entire batch of games, but you have also given up on a good night's sleep! Knowing the aggressive personality that Nepomaniachtchi is, there is no doubt that he is still gunning for victory. Playing the World Championship is a chance you get once in a lifetime. And as long as you even have a miniscule chance, you want to take it. When trailing in the match with a score of 6-3, it is natural that you want to pull one back. However, it's clear that fighting with the black pieces for a win is extremely difficult. So Nepo, did something, which when compared to our online players was - he went to sleep and promised to wake up next day and fight with a fresh mind! Magnus Carlsen is firmly in the driver's seat at this point of time with a score of 6.5-3.5. He just needs one more point out of the remaining four games to take home the title. For Ian, the strategy would be to try and win his 11th game with white, hold the 12th game, and then try to win the 13th game with white once again. No matter how improbable, this seems to be his best chance. If this happens he reaches the final game with a score of 7-6 and then has to fight with the black pieces in a must-win situation!
The game began with the Petroff and after 1.e4 e5 2.Nf3 Nf6 3.Nxe5 d6 Magnus went for Nd3. His main aim was to get the queens off the board as soon as possible. He was basically fine with a draw.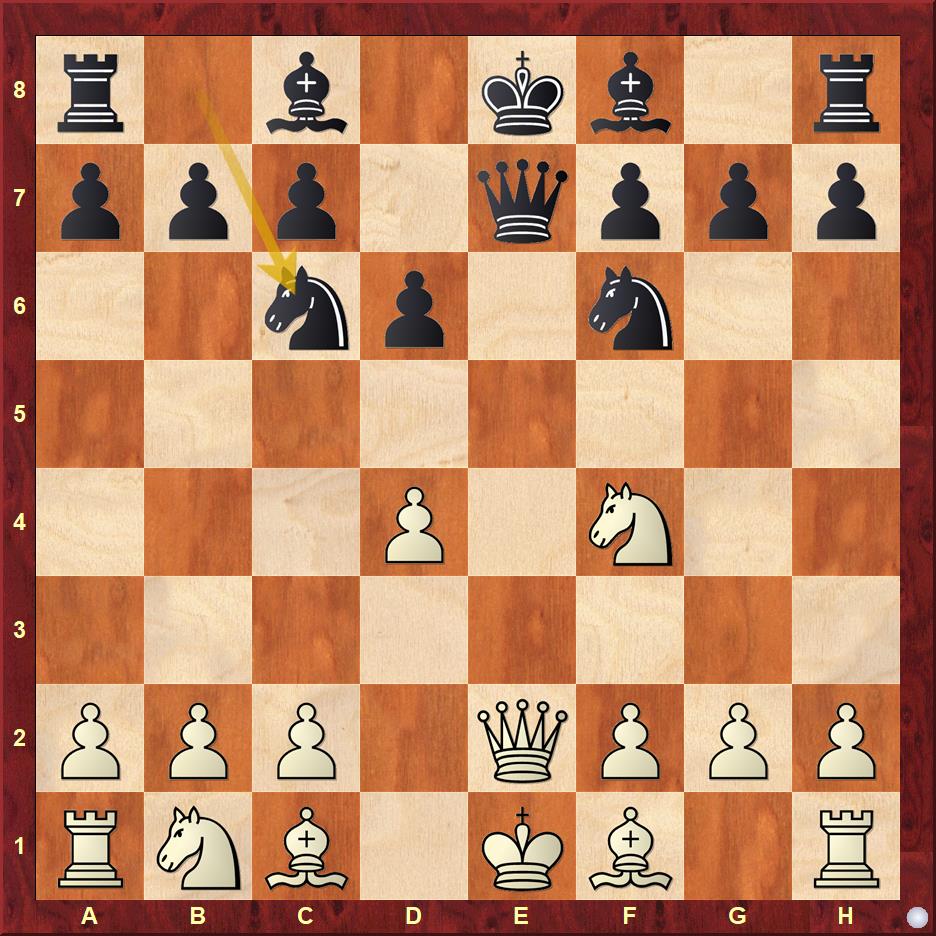 The most ambitious move in the position was Be3. Speaking to Magnus in the press conference, he said, "Yes, for sure Nc6 was a bit of a surprising move order to me. And as you said, Be3 is a move there and surely the critical one. But I was not in the mood. I guess the match situation explains that. Basically, I wasn't expecting him to play the Petroff today. I was preparing against various sharp lines that he could play. And the thought was if he goes for e5, I will see. I didn't think making a draw against the Petroff would be a major issue."
Nepo: "After g4 f5, I didn't see that White was going for anything realistic. But of course, I needed to be precise and not blunder like before. In general, there wasn't much excitement today." Magnus mentions an important point, "I was kind of hoping that after allowing this g5 to happen I could provoke f5-f4 maybe later on and start pushing with h4."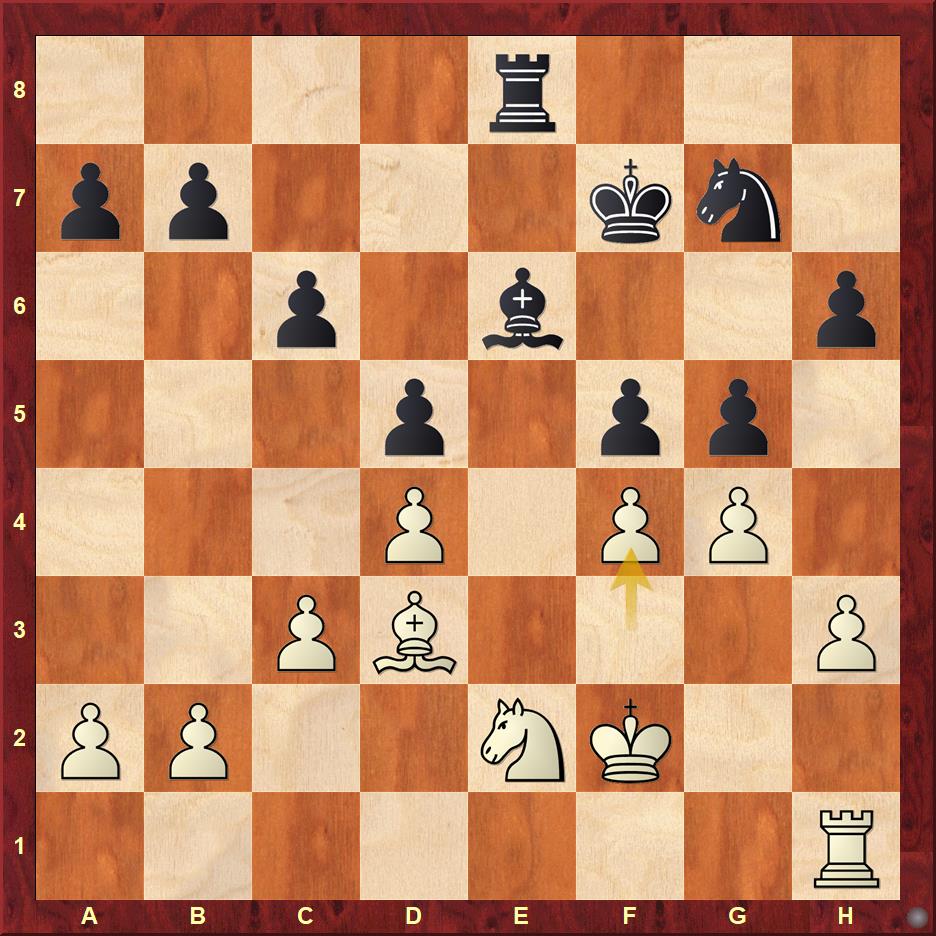 Annotations by GM Wesley So
Post game press conference
By Satanick Mukhuty
Maurice: My first question will be to you Ian. Some speculated that given the situation you're in currently in this match you might play a bit more sharply, if you will, with the black pieces. What was your strategy coming into the game?
Ian: No. I mean the problem with playing with the black pieces is that basically you don't have such a big choice, especially because it's classical. Even if you play a so-called sharp opening, let's say the Sicilian, White will still shut it down if he wants to shut it down. I still have a couple of tries, a couple of games with White in the remaining four games. Of course, it will all depend on what I can produce in the 11th game. Today the idea was to play a normal game and not blunder in one move.
Maurice: As you said that you have only four games remaining, and you have to catch up with the three points deficit in these four games. Is your startegy still to win the match?
Ian: Well, that's an absurd question.
Maurice: Okay... Today it seemed that you spent more time at the board than you usually do. What was the reason for that?
Ian: Well, I guess the chair is more comfortable than the sofa, yeah? (Smiles) I mean actually in today's game it was more or less obvious that it wouldn't last too long, so it didn't make much of a difference.
Maurice: Magnus, draw a great result for you?
Magnus: Yeah...I mean, at this point with so few games to go, a draw is an excellent result.
Maurice: Your choice of Nd3 in the opening instead of Nf3, what motivated that?
Magnus: Well, it was the prospect of getting the queens off the board early and getting a drawish position.
Maurice: So, for you now is it about shutting it all down and getting out of here?
Magnus: I assume he is gonna try and win, especially with the white pieces. So any half point that I can get is great. That's pretty obvious.
Magnus on whether he had to be convinced by his team to take this quiet approach for the last five games as usually he is a very uncompromising player.
"There was some discussion in the team, but I wasn't really pushing for a different approach, let's say."
On whether the players would choose 1.e4 or 1.d4, if they were restricted to play just one of the two for the rest of their lives:
Magnus: "I would probably go for 1.e4, seems like there is a little more variety there in both closed and open games. Otherwise I am thinking that it's probably enough theory we have already and it's difficult enough to get an opening advantage. So to actually be restricted to only one move would be a bit of a nightmare.
Ian: "Well, I think hunderd years ago Rauzer or someone told that White just wins after 1.e4, quite something has changed since then, but 1.e4 still seems to be a bit more forcing. At the same time, it's also a bit more fun, so I would say e4.
If they had to choose a second from any of the great players from the past who that would be:
Ian: "I am pretty satisfied with the team I have."
Magnus: "I am also pretty satisfied with the team I have. But maybe Kramnik. In '96, he seemed to be a pretty good second to Garry. Probably, a bit annoying but still interesting."
There opinion on a World Bullet Championship: Magnus:
Carlsen: "That sounds like a nightmare and pretty unrealistic. I think we are not fast enough for that to be realistic. I think speed chess in general over-the-board should have increment. That makes it better."
Ian: "Well, if only it was possible to play bullet with wooden pieces. There are quite a few computer games which require some nice reactions. I usually prefer these games instead of bullet games."
Photo Gallery
Vishy Anand on Nepo's blunders in the games 8 and 9:
Basically, it was a complete loss of control. When you have a disastrous game, logically, you will say 'losing two games is not gonna make me feel better, what has happened has happened, let us move on'. That's what you're supposed to do, that's what most people think will happen. But under the strain and pressure, what very often unfortunately happens is that you make the problem even worse for yourself — you lose one more, in this case it was two more. And somehow you can't stop because then you go back home and you know you should be trying to find some hope, but you don't believe in it, so then you get angry. I felt something similar in Chennai. I lost games 5 and 6, and luckily I made two draws. You know, what to do? Not rushing anything. But then I managed to prepare something nice, I got an advantage in game 9, and unfortunately I lost it. [...] At least, games 9 and 10 I played at some level. The problem is when you make a move like [Nepo's] 27...c5, you don't even know what to tell yourself any more."
Video Gallery:
We caught up with Anna Muzychuk the official commentator of the World Championships 2021 before the 10th game of the match. Anna speak about Nepo's errors, what she thinks about them and also on how the match will pan out next. We also ask her about her free days and we learn that Anna loves to explore new places and has already seen over 30 pavilions!
In round 7 we asked Magnus Carlsen at the press conference about the man who accompanies him to the playing venue along with Peter Heine Nielsen. Not much has been known about Magnus Barstad. We talk to Barstad and ask him about his role, his friendship with Magnus and one quality of the World Champion that makes him special.
Niki Riga comes from Athens in Greece. She and Eric Rosen are two of the official photographers at the World Championship 2021. We speak to Niki about how she got into photography, how has been her experience shooting at the World Championship and what are her future plans related to photography. Niki is a lively character and her hair colour absolutely matches with her personality. Apart from being the official photographer, she also manages FIDE's social media channels.
Eric Rosen is a multi-talented personality in the world of chess. He is an International Master. He is a streamer with massive following on Twitch and YouTube. He is also an amazing photographer, because of which he became the official FIDE photographer for the World Championship. We ask Eric as to how he manages to juggle so many things at one time and what are his future plans. It's interesting how in so much uncertainty Eric finds his balance and loves what he is doing!
The World Championship 2021 happening at the Dubai Expo 2021 has two sides to it. The wonderful side to it is that it is part of an event where the entire world is present with different pavilions. The downside is that the biggest event in the chess calendar, doesn't remain the center of attraction in the city where it is being held. What is the opinion of the FIDE Director General Emil Sutovsky on this? Also how difficult was it to organize the championship inside the Expo! As Emil mentions, it was work that begin in August 2019! It's been 3 years since the new FIDE administration led by Arkadij Dvorkovich came into power. How have things been since then? We ask Emil about it. We also ask him about what keeps him motivated to work around the clock! An interview to know more about FIDE and an important personality in the world of chess!
Andrey Filatov, the president of Russian Chess Federation, is a man who likes Art, Chess and Wine. So what is the way to bring together his three interests? Filatov first acquired a winery in France called Chateau La Grace Dieu des Prieurs. He then got some of the best Russian Art Work to be imprinted on the bottles. And what about chess? How to combine chess with these bottles? Check out the innovative way in which chess is integrated here. We speak to Natalia Vremea, the Business Development Manager of the Art Russe - that's what this project is called. She tells us about Art Russe and also shows us the gift that the winner of this World Championship would receive. Check out their website for more information.
Important Links:
All the information related to schedule, time control etc. of the World Championship Match
Subscribe to our daily newsletter for the match
Game 4: Why did Magnus Carlsen play 1.e4
Game 5: The challenger misses his chance to strike
Game 6: 136 moves of pure symphony
Game 9: What's wrong with Nepo?
---