The participants of the ChessBase India Tour to the Catalan Circuit
Have you always wanted to play in a tournament outside India but didn't feel confident about the logistics? Well, the ChessBase India Power group tour to the Catalan Circuit, is your perfect chance to plan tournaments outside India and also save money. How? A group tour manager will be looking after all your needs as you focus and give your 100% on the board. This year the circuit begins from the 24th of June 2019. In this article you will find the names of the participants who have already enrolled for the group tour. Sreeshwan Maralakshikari rated 2461 is one of them. You also have many other talented youngsters like Arhan Anand, Honi Arora, Tejes Kumar and others. There isn't much time left, so make your decision soon!
The ChessBase India Power group tour is a concept where youngsters can travel with a ChessBase India tour manager for a series of tournaments outside India. What this basically ensures is that the parents do not have to travel with their children and it saves a lot of time and finances in the process. Also the children become independent and learn at lot about managing their day to day activities.
The last ChessBase India Group Tour went to Dubai and Sharjah Open in the months of March and April 2019. This was our second ChessBase India group tour after the one we made to Barcelona in 2018. We had five players from all parts of India who went with Niklesh Jain, the group tour manager and his wife WIM Angela Franco. This is how the players performed.
Here's a glimpse of the accommodation arrangements that were made for the players:
Feedback from the parents
My daughter Mrudul Dehankar returned from Dubai and Sharjah tour. Niklesh Jain and his wife are very cooperative. They took care of my daughter in all respects. My daughter enjoyed the tour for playing her chess games and also enjoyed sight seeing that was arranged. We both parents are working and could not give exposure to our daughter for foreign tours. ChessBase India is a good platform for us. - Vilas Dehankar
According to my daughter, she enjoyed very much. Both the coaches Niklesh and Angela were very cooperative and friendly and provided every necessary things that she needed. And as a parent I felt very comfortable and relaxed sending my child with the ChessBase India group. And if ChessBase will organise such a trip in future, we will surely think about it. Thanks for everything. - Deepak Goyal
What's next? The Catalan circuit 2019
Barbera Open - 4th July to 12th July 2019
Sant Marti Open - 13th to 21st July 2019
Sitges Open - 22nd to 30th July 2019
Badalona Open - 2nd to 10th August 2019
The ChessBase India Power group Tour manager will be Ankit Dalal. There is also a tournament before the Barbera Open - Platja D'Aro open. However, it is quite soon and it is away from the city of Barcelona. Hence, it would make sense to play four tournaments beginning from Barbera, Sant Marti, Sitges and Badalona.
The cost of the package is Rs.1,80,000 for four tournaments inclusive of food. You can get further details by contacting ChessBase India Power on the phone number given at the end of the article.
Here are the players who are joining the ChessBase India Power Group Tour: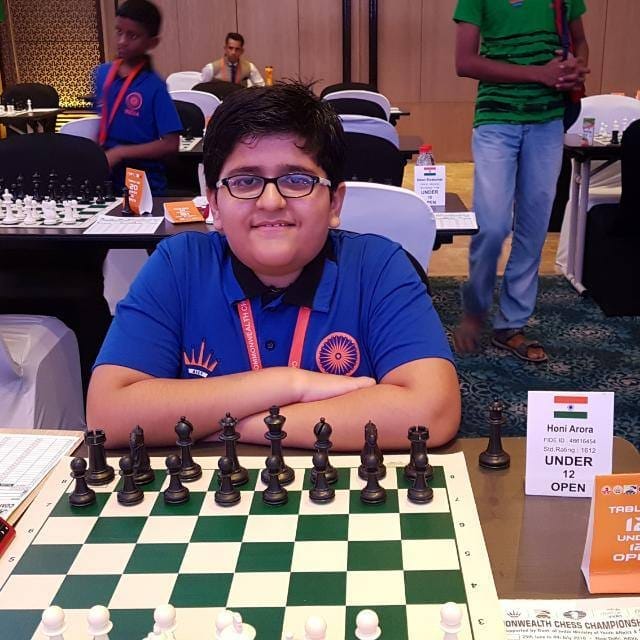 Participants of the Group Tour
Arhan Chethan Anand 1791
Tejes Suresh Kumar 1533
Arora Honi 1663
Laddha Shubh Jayesh 1624
Laddha Yash Jayesh 1530
Sivanesan Subramanian 2013
Haresh Gajanand More - -
Abdeen Fathima 1621
Asna Abdeen 1227
Sreeshwan Maralashikari 2461
Radhika Maralashikari (mother of Sreeshwan)
There are few other players who are not part of the group tour but the arrangements for them have been made by ChessBase India Power
1. Priya Shah
2. Amit Panchal
3.Kshatriya Vekhande
4. Vedant Vekhande
5. Rajesh Gupta
6. Arham Anand Shah
Articles from 2018 Catalan trip on ChessBase India:
5+ tournaments in Spain. Make ChessBase India Power your personal tour guide
Overwhelming response for the Catalan group tour 2018
A strong beginning in Montcada
Barbera Del Valles 2018: Iniyan finishes clear second, CBIP groups gains 1355 Elo points!
Sant Marti Open 2018: Mitrabha Guha earns his maiden GM norm!
Vila de Sitges 2018: Anuj Shrivatri finishes joint third!
My experience of spending 50 days in Spain by Kavisha Shah
How a bunch of Indians went to Spain and gained 4359 Elo points
Videos from Catalan circuit 2018 on ChessBase India YouTube Channel
2018 Catalan circuit in Hindi by Niklesh Jain:
स्पैनिश डायरी 01- श्याम सुंदर फिर बने मोंटकाड़ा किंग
स्पैनिश डायरी 02 - बारबेरा - भारत का दबदबा कायम
स्पैनिश डायरी 03 :बारबेरा ::इन्यान रहे उपविजेता !
स्पैनिश डायरी 04 संत मार्टी - मित्रभा को जीएम नार्म
स्पैनिश डायरी 05 - अनुज श्रीवात्रि के नाम रहा सिटजस
Entire Catalan circuit 2017 covered by ChessBase India:
Shyam Sundar wins XXV Montcada Open, Iniyan scores a GM norm!
GM Himanshu Sharma bags top prize at the Barbera Del Valles Open
Sant Marti Open 2017: An event of glorious achievements and missed opportunities
A surprise from India at the scenic Sitges in Barcelona
Badalona - The Final Destination in Catalan circuit!
Over 580 photos from the 2017 Catalan circuit by Niklesh Jain
2017 article in Hindi by Niklesh Jain:
स्पैनिश डायरी -01- यहाँ शतरंज सिर्फ खेल नहीं !!
स्पैनिश डायरी -02 - फिर छा गया भारत ! श्याम रहे श्रेष्ठ !
स्पैनिश डायरी -03- हिमांशु के कमाल से भारत गुलजार !
स्पैनिश डायरी -04 - शतरंज और हौसलों का सफर ! जारी है !
स्पैनिश डायरी 05- खूबसूरत सिट्जस ! भारत यहाँ भी है मौजूद !
स्पैनिश डायरी 06 - ये दोस्ती हम नहीं तोड़ेंगे !!
2014 Catalan circuit on ChessBase:
Ni Hua wins XXII Montcada Open
Peralta wins XXXVII Barbera del Valles Open
Grigoriyan wins Sant Marti Open
Hotline and Whatsapp: 09106908500/ 07878860008 (10 a.m to 8 p.m.)
Email: chessbaseindiapower@gmail.com
---