Grand Swiss R05: The resurgence of the World Champion
Magnus Carlsen registered a convincing win against India's Surya Sekhar Ganguly in round five of FIDE Chess.com Grand Swiss 2019. It has been a shaky first few rounds for Magnus here in Isle of Man. But thanks to the eleven-round swiss format, there still is ample scope for the World Champion to recover from his initial hiccups in the event. The Norwegian surely understands that and with this fifth round victory it seems he is on his way to make his presence felt. Overall, day five of the tournament went fairly well for the Indian contingent. Apart from Ganguly only Gukesh D and Soumya Swaminathan had to suffer defeats. Vishy Anand won a dominating game with the black pieces against Axel Bachmann and Adhiban Baskaran made a refreshing come back beating David Howell. Elsewhere, Abhimanyu Puranik, Nihal Sarin, and Prithu Gupta too registered impressive wins.
A redeeming victory for World Champion Magnus Carlsen
After miraculously saving a lost game in the previous round, the World Champion Magnus Carlsen was vying to make a strong comeback in round five against Surya Sekhar Ganguly of India. Playing with the white pieces, he evinced his intentions right from the start and treated the Indian's Najdorf with the ambitious 6.h3 system. Ganguly aimed for solidity but ended up being somewhat passive which enabled the Norwegian to establish his stranglehold on the position.
Magnus Carlsen - Surya Sekhar Ganguly, Round 5
This little pawn push on the sixth move is what is known as the Adams attack and its basic purpose is twofold. Firstly, it sets up the stage for an early kingside attack with g2-g4 and secondly, it prepares to fianchetto the bishop on g2 and establish a firm control on the d5 square. However, Magnus handles this position from here on in quite an unorthodox way.
This was Magnus' chance to gain time and he immediately went ahead with 13. Rg1 Be6 14. g5 hxg5 15. hxg5 N6d7 dislodging the f6 knight and thus gaining control of the d5 square - the basic idea in Adams attack variation. Next, 16.Nd5 Qc6 17.Qd2 Ng6 18.a5 b5 19.0-0-0 was played and White secured his king on the queenside.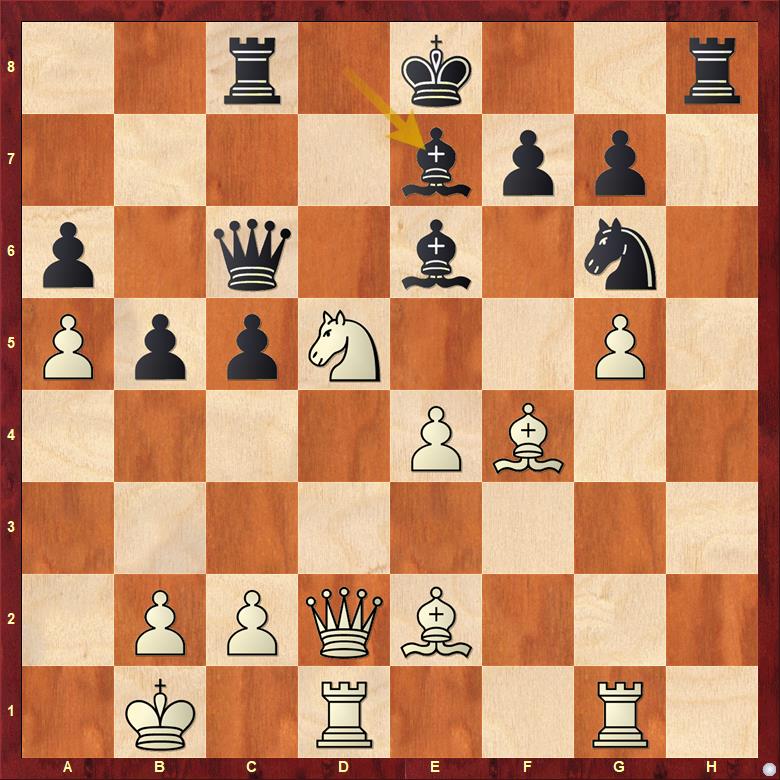 An emphatic comeback for Adhiban!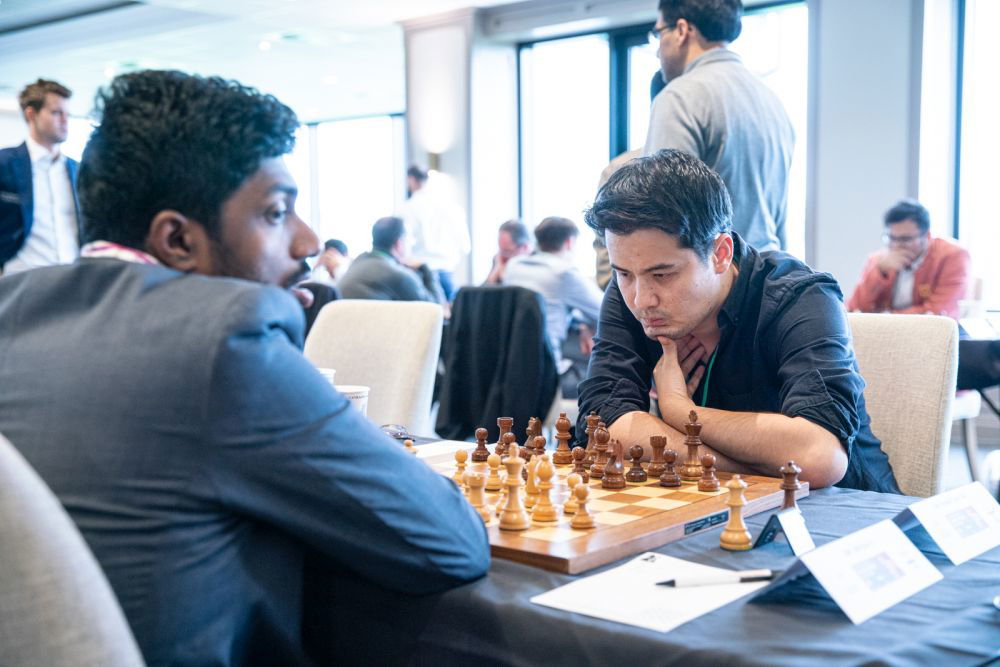 Adhiban went for the open Catalan with the white pieces in this game and secured a small edge right out of the opening when his opponent made an inaccuracy on move 13. The Indian GM didn't have much difficulty thereafter to capitalize, he liquidated into a superior ending and managed to push black completely into passivity by bringing all his pieces to active play. The full game with brief annotations is presented below.
Photo Gallery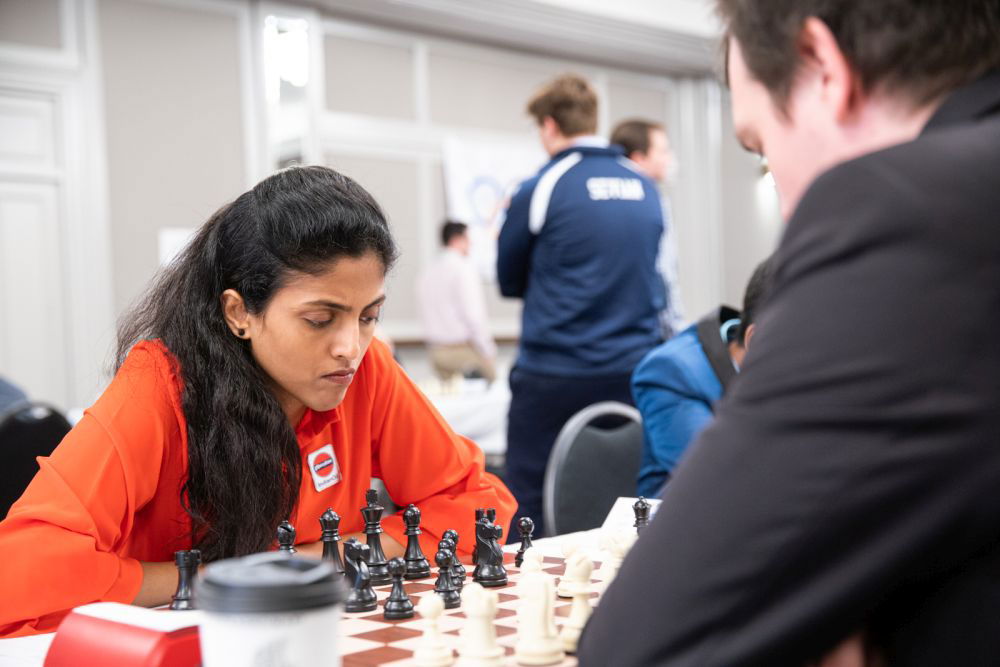 Results of all Indian players
Pairings of all Indian players for the next round
Results of top ten boards
Top ten board pairings for the next round
Complete results and standings
---