Grand Swiss R01: Vishy's misfortune and Raunak's bravado
The FIDE Grand Swiss 2019 began with a disaster for the five-time World Champion Vishy Anand as he was outplayed by the Russian Grandmaster Evgeniy Najer in merely thirty moves. Vishy's loss was perhaps the most unexpected in a day which saw many small and big surprises. The best result for the Indian contingent was fetched by the 13-year-old Raunak Sadhwani who defeated his strong 2662 rated opponent, Sanan Sjugirov, in an enterprising manner. Adhiban showed some sparkling combinative play to demolish his English adversary Wu Li, while Vidit's technical finesse triumphed over fellow compatriot Sethuraman. In this detailed report we bring you photos, analyses, results, and more from the first day of action here in Isle of Man.
Evgeniy Najer stuns Vishy Anand
"This was a tiring day for me because it was a very complicated game. When you play such a strong player like Vishy, you have other feelings, especially the feeling of big tension about the game. But after the big tension and the big win, comes time to relax", concluded a visibly spent Evgeniy Najer after coming out victorious against the five time world champion Viswanathan Anand. The first day of FIDE Grand Swiss 2019 was a mixed bag for the Indian players as two of them lost their games, three won, and the rest ten ended up drawing. The biggest shock however was Anand going down against 2635-rated Najer in just thirty moves. The latter had the white pieces and managed to storm the black king with a fierce sacrificial attack which he described during the analysis as being based more on intuition rather than calculation.
Evgeniy Najer - Vishy Anand, Round 1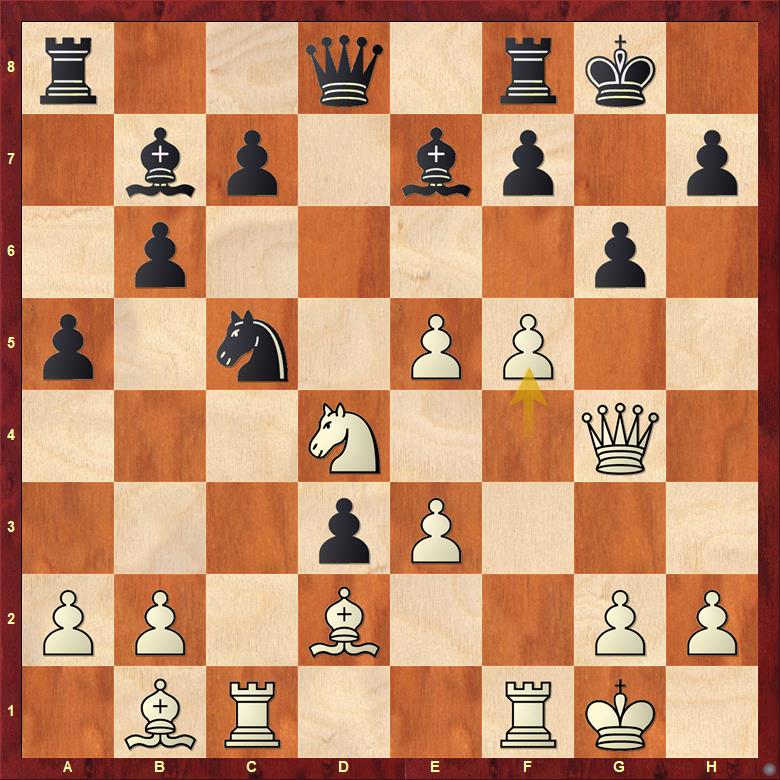 This is where the Russian Grandmaster's belligerent sacrifices kicked off. 19.Bxd3 Nxd2 20.fxg6! fxg6 was played, White gave up his bishop on d2 to open up Black's kingside. Next came 21.Bxg6 Kh8 22.Bxh7! and the Indian legend was in some serious trouble. But things were soon about to turn tricky...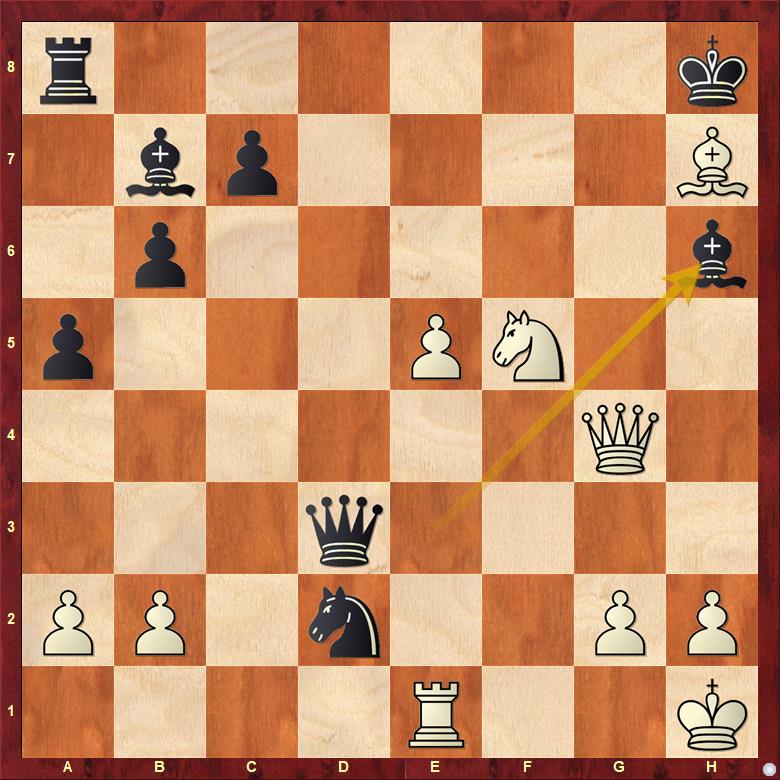 In the game 27.Qg6?! was played and this was a mistake as after 27...Bxg2 28.Kxg2 Black had the chance to force a draw. But Vishy missed his footing once again and this time his opponent gave him no second chance.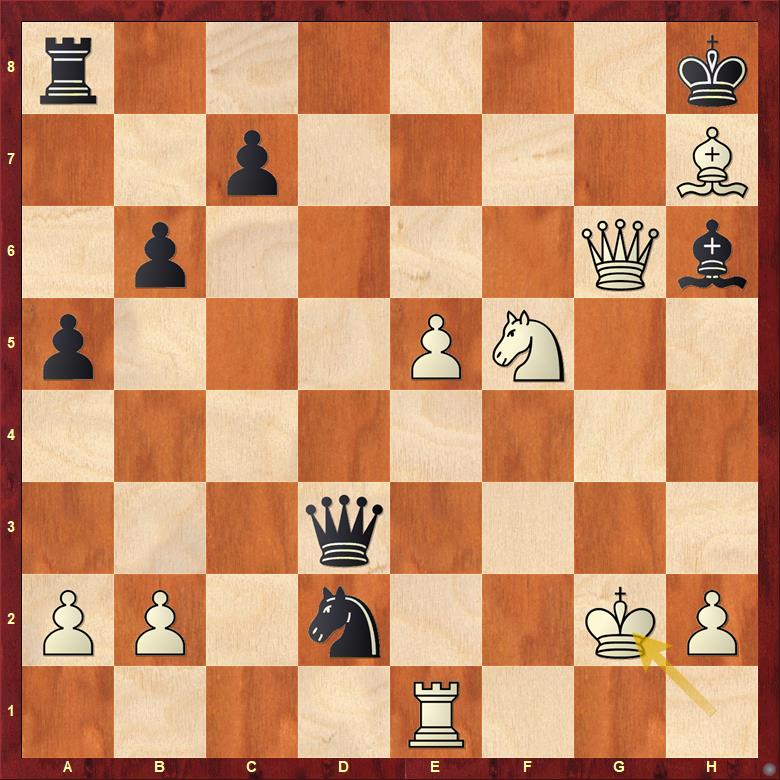 Well, the simple 28...Qf3+ 29.Kg1 Qf4 defending h6 and also threatening Nf3+ would have maintained the balance but Vishy clearly crumbled under pressure here, he blundered with 28...Qd5+. After 29.Kh3 Qd3+ 30.Kh4 White's king escaped, Black had no sensible checks at his disposal and his position was defenseless.
13-year-old IM Raunak Sadhwani puts up a bold show!
Raunak Sadhwani is just 13-year-old but he played some really uncompromising chess to beat Sanan Sjugirov, a strong Russian Grandmaster rated more than 150 points above him. The distinguishing feature of Raunak's play was his unrestrained style. It was not an absolutely flawless game but the Indian youngster didn't care and kept putting constant pressure on his opponent who ultimately gave in.
Raunak Sadhwani - Sanan Sjugirov, Round 1
Even though White's queen and knights seem alarmingly close to Black's king but the position has more to it than what meets the eye. The best move here is 28...Qd6 with the idea of going Qc6+ and believe it or not, it is Black who ends up better in the ensuing variations (check annotations below for details). The 26-year-old Russian was however unable to find the complicated lines that could have given him the edge and soon succumbed under the growing pressure.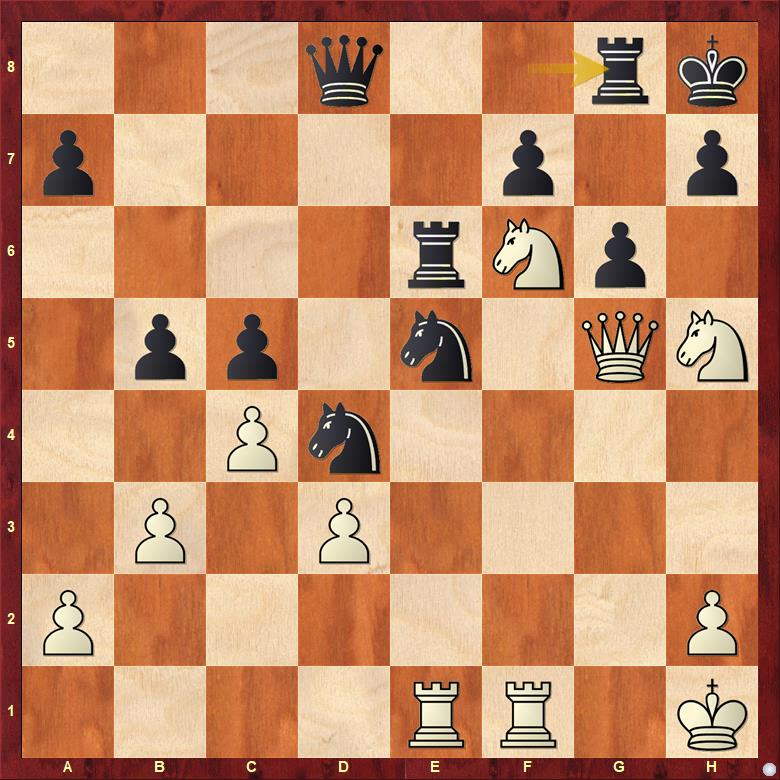 Adhiban turns on beast mode on the very first day!
Adhiban Baskaran - Wu Li, Round 1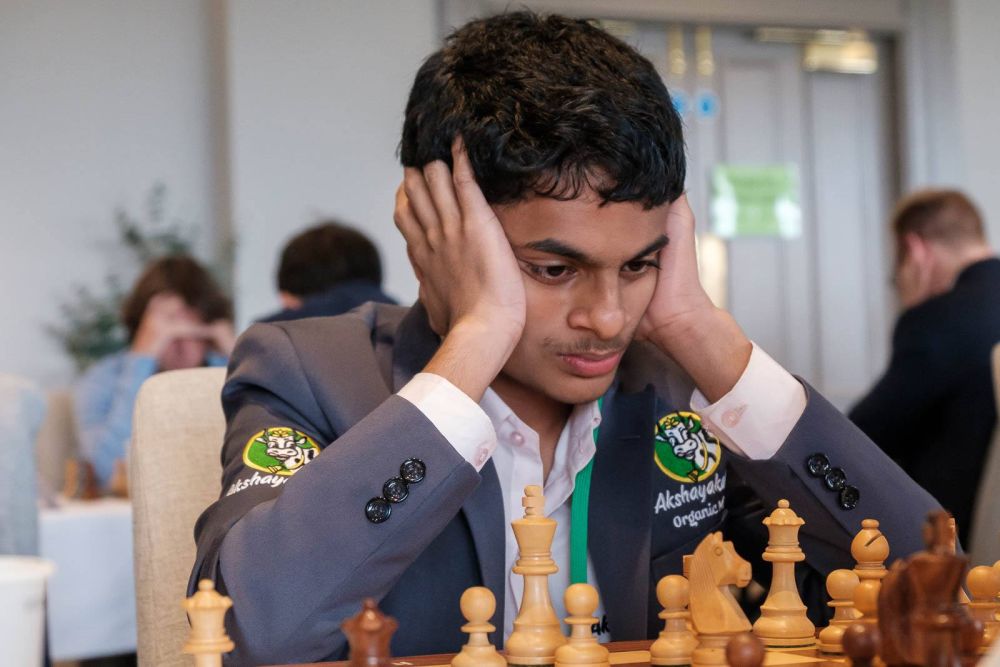 Results of round 1 (top 10 boards)
Results of round 1 for Indian players
Pairings for round 2 (top 10 boards)
Pairings of Indian players for round 2
Complete results and standings
---