FIDE Moscow GP Round 1 Playoff: Nakamura and So advance to the Quarter-finals
Hikaru Nakamura and Wesley So, the two Americans, beat Teimour Radjabov of Azerbaijan and Jan-Krzysztof Duda of Poland, respectively, in two-game rapid playoffs after their first-round matches had been tied in regulation. In both playoffs, Nakamura and So had White in the first games and won and then drew the second games in order to advance. They now join the other six players who had already qualified for the second round in mini-matches that will begin on Monday. The Quarter-finals match up will be four Russians will be facing the rest of the world to secure a spot for each of themselves at the Semi-finals. Photo: World Chess
Two Americans Win Playoffs to Advance in Moscow
The two American representatives in the Moscow Grand Prix advanced to the next round on Sunday after dispatching their opponents in playoffs.
The match between Nakamura and Radjabov had fizzled in the first two slow games – neither game had gone beyond 14 moves or lasted more than 90 minutes. The rapid games unfolded quite differently.
In Game 1, arising out of a Queen's Gambit Declined, Nakamura was able to push his e pawn to the fifth rank, giving him a permanent space advantage.
Nakamura - Radjabov, Tie-break 1.1
Radjabov defended well for a while, but, as often happens when the games are faster, he began battling the clock as well as his opponent and began to make some small errors. His critical error came at Move 32, when he pushed f6, weakening his g6 square.
He fatally compounded his mistake on Move 35, allowing Nakamura to infiltrate his position with 36 Qd5. He resigned a few moves later as he faced checkmate.
Game 2 seemed fairly placid, but Nakamura and Radjabov said afterward in an interview that there was a point, on Move 22, when Radjabov could have given himself some real chances to create pressure by playing 22 Bf4. Nakamura was able to stabilize the position after that and the position rapidly simplified, after which the players agreed to a draw.
The match between So and Duda picked up where it had left off. The players had exchanged victories in the first two games and the fierceness and aggression spilled over to the rapid games.
Game 1 was a classic Ruy Lopez in which So established some nagging pressure. The first critical moment came at Move 20, when Duda decided to exchange his light-squared bishop for So's knight, which had just dropped into f5.
So - Duda, Tie-break 1.1
That gave So an edge, but with the time winding down for both players, they began to exchange pieces, simplifying the position, but also reducing So's advantage. The game might have ended in a draw, but on Move 35, Duda made a gross tactical miscalculation, costing him a piece. He resigned a few moves later.
Game 2 was a replay of the opening from Game 1, which So had lost. Once again, Duda got some pressure and an edge. So began to complicate and the game became extremely tense and unclear with myriad tactical possibilities. Given the limited amount of time for both players, it was inevitable that both missed opportunities. Gradually, however, Duda began to take control and it seemed that he might be heading for victory when he blundered with 42 Rg3.
Duda - So, Tie-break 1.2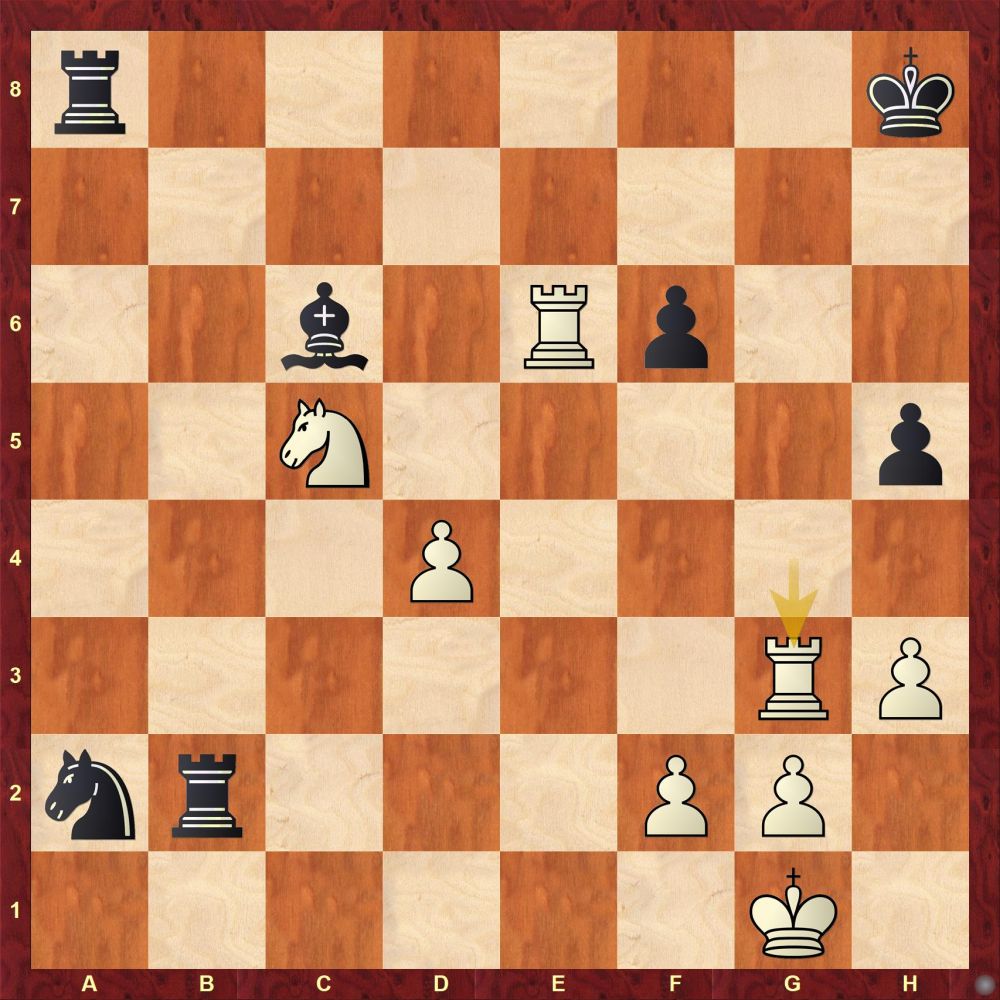 After So played 42 … Nc1, Duda had to lose an exchange, although he had compensation. It was not enough to win and after the game simplified to an endgame of king and rook vs. knight and two pawns, Duda's chances had evaporated completely. The players agreed to a draw on Move 72 after repeating the position several times.
Nakamura and So will have little time to prepare for the next round, which begins on Monday. Nakamura will face Daniil Dubov of Russia, who beat Anish Giri of the Netherlands in the first round, while So will play Alexander Grischuk, also of Russia, who beat his compatriot, Sergey Karjakin, in Round 1.
The other quarterfinalists are Ian Nepomniachtchi of Russia vs. Wei Yi of China and Radoslaw Wojtaszek of Poland vs. Peter Svidler of Russia.
Round 2 pairings:
Nakamura - Dubov
Grischuk – So
Wei Yi – Nepomniachtchi
Svidler – Wojtaszek
The Quarter-final matches will be played on Monday at 3 p.m. local time, 5.30 p.m. IST. The broadcast can be viewed free and live at worldchess.com. One way or another, two of the four players – So or Duda and Nakamura or Radjabov – will advance on Sunday.
Live games begin at 5.30 p.m. IST
The principal sponsors of the series are PhosAgro, a giant Russian fertilizer company, and Kaspersky Lab, a worldwide leader in data security. The series is being organized and broadcast by Worldchess on its Web site under the auspices of FIDE.
About the author:
Dylan Loeb McClain is an author for the World Chess website. Formerly, he was a staff editor and chess columnist for The New York Times.
---